Now that you've decided to start your own candle business, you are probably trying to figure out what kind of candles you should sell. After all, you don't want to have an inventory of candles that don't sell well. But how can you figure out which candles sell the most?
Trends in the candle industry change often. Fortunately, you can use these tools to find out which candles are currently selling the most:
Etsy's Best-Selling
Shopify Spy
eBay's Best-Selling
Amazon's Best Sellers
Google Shopping
You can buy global candle marketing reports like this one from Verified Market Research. These can be expensive, however, costing $6,000 or more. While well worth it for established candle business owners, newer entrepreneurs might have a tough time affording this, especially if you're just starting.
Today I'm going to discuss some techniques I use to do my own guerilla market research. While they might not be as effective as a $6,000 market research report, they can still help you figure out which candles are selling best right now to help you figure out which candles you should start with.
Bookmark these websites on your browsers, so you always have access to topical information about the current candle market.
Etsy's Bestselling Candles
Etsy is a top online marketplace for home-crafted candles. If a candle's not on Etsy, it's because there isn't a market for it.
Why Etsy?
Even if you don't decide to sell your candles on Etsy, you can still conduct market research to see the best-selling candles. You can then use this information to determine which types of candles you should make yourself.
Start by looking at Etsy's Best-Selling Candles. This page features Etsy's top sellers and their prices.
What's Popular on Etsy Right Now
When I looked at the page for this article, here are some of the candles that were currently popular:
Birthday cake scented candles
Herbal intention candles
Soy wax candles
Cat-shaped candles
Cinnamon roll scented candles
Astrology-themed candles
You should check this page yourself because it updates as frequently as candles are sold.
Price Your Products Competitively
Knowing what sells well is half the battle. The other half is using the pricing information for your competitive advantage.
To be a competitive seller, try offering similar products slightly cheaper. Your margin per unit might decrease, but you can drive more sales, ultimately increasing your profits.
Shopify Spy
Shopify is another online marketplace for candles. Shopify Spy is an app and browser extension you can use to "scrape" data from Shopify stores. With Shopify Spy, it's easy to analyze the data to see which candles are currently selling the most on Shopify.
As with Etsy, you don't need to sell through Shopify to benefit from this information. You can get a free Shopify Spy account that will give you access to up to 100 products, which should be enough to power your candle sales research. If you need more, a premium account costs $29 per month or $199 per year,
Shopify Spy Best Candle Store Info
You don't have to pay anything or download apps to access Shopify Spy's Best Candle Stores information. This page shows the top-selling stores on Shopify with clickable links so you can check out their products. You also have instant access to information about each store's popularity across multiple social media channels.
When I looked through the list of Shopify's Best Candle Stores, I found these were some of the themes most common in the top stores:
Beach-inspired candles
Astrology-inspired candles
Vegan candles, especially soy
Premium scented candles
eBay's Best Decorative Candles
The oldest online marketplace for individuals and small businesses to sell their wares is still one of the best. So be sure to check out eBay's Best Decorative Candles page to see popular items.
When I checked, here were the popular trends:
Farm fresh pumpkin candles
Lemon lavender candles
Lucky shamrock candles
Candles for men
The results on this page are limited to the top 100 eBay sellers.
You Can Also Use eBay to…
One of the best product search engines is on eBay. So, if you want to find out the going rate of homemade apple-scented candles, you can easily find out this information on eBay, entirely for free.
All you need to do is check out the options and click the appropriate fields on the left side of the page. If you need to go back and enter another search, it is easy to clear the portion of the results you want to eliminate by clicking the small x in the tags at the top of the page.
Using eBay is one of the best guerilla marketing research tactics there is. Also, you should consider adding your candle products to eBay, along with whatever other online marketplace(s) you choose.
eBay allows you to place 250 free listings per month, and you only need to pay them a commission when your products sell. This is an advantage over other sites like Etsy.
Amazon's Best Sellers
Amazon updates its Best Sellers page every hour. This is the most current market information you can access anywhere. Also, as the biggest online marketplace, if you know what is selling on Amazon, you know what is selling worldwide.
When I checked to see what the top-selling candles were on Amazon, these are what I found:
Odor-eliminating baby powder candles
Home energy cleaning candles
Apple cinnamon candles
Smoke odor eliminating candles
Eucalyptus and orange-scented candles
Make Sure You Look at the Best Sellers by Category
Those were the overall bestsellers, but you can also check out the best sellers by category by clicking the links along the left side of the page. These insights can be even more valuable once you've narrowed down the type of candles you will make.
For instance, if you know you want to make pillar candles, standalone candles with no outer container, you can click on that to see Amazon's bestsellers online in the pillar candle segment.
If you check out the category and scroll through the results, you will see multiple brands of solid black pillar candles that are top sellers. What are people doing with all those black pillar candles? Who knows, but what's important is that they are no more difficult to make than pillar candles of any other color. Add these to your repertoire for guaranteed sales.
Google Shopping
Google's search engine is dominant, making it one of the best possible marketing research tools. You can pay people to compile and analyze Google results. Still, if you want to do some guerilla marketing research, you can also figure out what's popular on Google Shopping without buying any additional services.
How to Use Google Shopping to Find Popular Trends
If you enter "candle" into Google and limit the results to "Shopping," you can quickly figure out what the most popular candles are. You can also see pricing and vendor information.
When I looked, these were some of the popular trends:
Fruit Loops scented candles
Love potion candles
Zodiac candles
Dessert scented candles
Candles with funny slogans
A Note About Google Shopping Results
Google shopping results are mostly going to feature products from well-heeled businesses. For example, you are more likely to see products by Yankee Candle than you see homemade candles from someone's Etsy store.
How can you use this information to your competitive advantage?
The top names that you are likely to see in Google shopping results are paying for those $6,000 market research reports. You can use the information on what the biggest candle companies are doing to develop your own product lines for guaranteed sales.
Frequently Asked Questions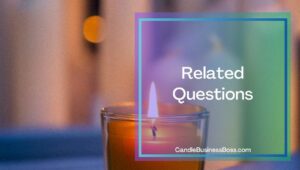 What if I do all that and my candles still don't sell?
Sometimes starting a craft business online can be challenging because there are tons of existing competition. So, you can try lowering your prices even further, but why not try taking your show on the road to a local farmer's market or school sale?
Why aren't my candles selling well in the summer months?
People might be afraid to order candles in warmer weather because they believe they will not ship well. Highlight in your listings that your candles are safe to ship in the summer, so people will know they won't open a box of melted wax.
Looking to start your own candle making business, check out my startup documents here
Please note that the contents of this blog are for informational and entertainment purposes only and should not be construed as legal advice. Any action taken based on the information provided in this blog is solely at your own risk. Additionally, all images used in this blog are generated under the CC0 license of Creative Commons, which means they are free to use for any purpose without attribution.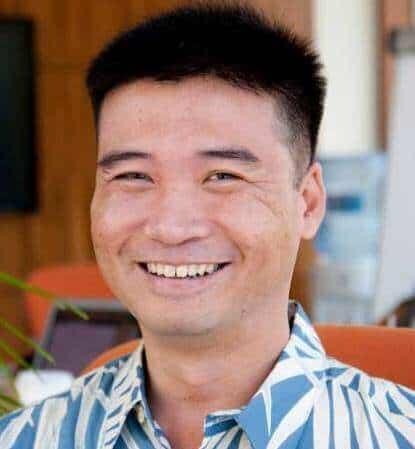 Meet Shawn Chun: Entrepreneur and Candle Business Fan.
I'm a happy individual who happens to be an entrepreneur. I have owned several types of businesses in my life from a coffee shop to an import and export business to an online review business plus a few more and now I create online candle business resources for those interested in starting new ventures. It's demanding work but I love it. I do it for those passionate about their business and their goals. That's why when I meet a candle business owner at a craft fair, farmers market, retail location or anywhere else I see myself. I know how hard the struggle is to obtain and retain clients, finding good employees all while trying to stay competitive. That's why I created Candle Business Boss: I want to help candle business owners like you build a thriving business that brings you endless joy and supports your ideal lifestyle.