Because the market for candles is so large, your target audience can be massive when trying to sell your homemade candles. Whether you're selling online or working with a physical retailer, you too can find the best combination for where you sell your homemade candles.
Where to sell your homemade candles:
Etsy
Shopify either alone or through your website
Another E-Commerce platform like WooCommerce
Your social media
Local events such as farmers markets or craft fairs
Wholesale to physical storefronts
Regardless of where you decide to sell your candles, it's important to know your options and fully understand the work that goes into them. Read on to find out more about what you need to do to get your homemade candles in storefronts or online and into the hands of your customers.
Etsy
For many, Etsy is the first and only stop to sell your handmade items online. While this is one of the best ways to reach a wide audience, know that there is always a twenty-cent listing fee and the website receives a 3.5 percent commission on each item. The reach, though, is massive, giving you the opportunity to reach a very large number of people in a small amount of time. It's also very easy to set up, as the website has already been created—you just have to fill in the blanks of your shop information.
Shopify either alone or through your website
With "What You See Is What You Get" designers out there like WordPress, Wix, and SquareSpace, you have unlimited options to creating your own personal website. The easiest part is that you can integrate your own custom store through Shopify, add in your social media, and even use it to grow your own business through your website. Most website creators also have an option where you can integrate a store, so if you want an experience without all the fees, this might be the best way to go.
Shopify is a massive hosting platform and works for any sized business, along with providing additional help for your small business along the way. They also have their own point-of-sale system for you to use, along with hardware that can make your shopping and selling experience easier. You do have to purchase a subscription to Shopify—for the basic setup, it is $29 per month. You will also need to link it to your own domain name, which is usually around $15 per year, depending on what you choose.
Going with Shopify means you don't have to have your own website—Shopify itself can function as your business website. If you decide you want to make your own and simply link to Shopify, that will cost additional money.
Another E-Commerce platform like WooCommerce
If you're not interested in working on Shopify, there are other options! WooCommerce is a self-hosted platform that you can integrate into your own WordPress site. Magento also works for people who have more coding skills than most, while Big Cartel works for smaller businesses but is limited in their features.
Don't overlook a website like eBay! While it has the reputation of a place to sell your unwanted items, eBay can also be a fantastic option for people wishing to sell their candles online. It is a growing base on the commerce website, and has similar fees to Etsy in creating their listings and taking out a fee.
Your social media
If you want the ease of selling on Etsy without all the fees, you can also set up your social media pages to sell your items. Facebook has a "Shop" section to their business pages, where you can even include your items from Etsy or through Shopify. You can also work with Facebook Marketplace to sell locally. Pinterest also has an option to link into your Shopify store, so anyone scrolling can stumble upon your products.
Local events such as farmers markets or craft fairs
If you're in an area that has local events such as craft fairs or farmers markets, you're in luck. These are some of the best places to sell your homemade candles in person. People want to shop locally, so knowing you're making your candles within their area can make them want to purchase them more. Don't be afraid to tailor your candles to the event! If you're interested in making a special candle scent specifically for the event, it can be a very niche thing that brings in more people wanting your product. You can even use Shopify when you're visiting a market to keep your finances organized.
Finding out where these markets are located can be easy if you know where to look. Consider visiting the local visitors' bureau for a yearly calendar of the region you're considering selling in or talking to the local chamber of commerce to get additional information. If you plan on setting up a booth, understand the costs that come with that—you'll need a table, chairs, a point-of-sale system that works in a portable, possibly offline location, enough inventory, and a way to display that inventory in a way that will make it sell.
Wholesale to physical storefronts
Whether you're looking at a large storefront or a locally owned small business, many candle makers will sell their items wholesale to a physical store, which allows them to make a profit off your candles. You get the bonus of a physical area where people can come in and smell your candles, much like farmers' markets or festivals. The best way to convince your potential sellers of your success is to provide them with a number of materials in the promotion of your product, like a catalog, any sort of order forms for them or for their customers, and marketing materials.
What should you look for in a retailer?
When it comes to selling your candles, you need to look for consistency, ease of use both for you and the consumer, and good customer service. You need something that is going to always been up and running, whether it's a website or a business. You need a place that is easy to find and easy to shop on—again, in person or online. Likewise, you also need someone that is going to work well with both you and the consumer. Furthermore, you want your customer to walk away feeling excited about their product, regardless of where they purchased it.
If you have to decide between an online seller or a local seller, consider your options. What is your demographic? Who are the people purchasing your candles? Are they going to be the type to purchase a candle they haven't smelled online, or are they going to want to sample it in person first? Know the costs that come with each option, as well—regardless of whether you're selling online or in person, you'll need some shipping materials to protect your items.
Wherever you decide to go with your candles, make sure you have the legal information set aside and saved. It doesn't matter if you're selling online or in a storefront, you need to have that information in case of emergency or in case of possible liability. Contracts are always important to have, and keeping that information organized can help you out greatly in the long run.
Frequently Asked Questions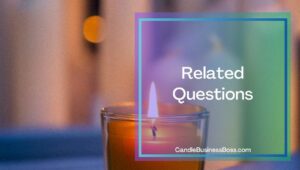 Where do I buy the best candle making supplies?
When it comes to purchasing supplies, major retailers include Amazon, CandleWic, and Michaels. If you are looking for a place that has everything you need to start or continue your candle making business, one of those shops is your best bet. If you're looking for more than just supplies but rather information as well, Wellington Fragrance Company provides not only shopping options but information about how to better make your candles. An American supplier option would be Lone Star Candle Supply—they're stationed in Texas.
How much does a single candle cost to make?
When you factor in the wax, containers, fragrance oils, wick, and any dyes, a standard sized 20-ounce candle usually costs around $15 to make. When comparing that to other comparably sized candles, it costs about half to make a candle than it does to buy it.
What is the profit margin on homemade candles?
Most retailers will sell their candles at about a 50 percent profit. That means if your 20-ounce candle costs about $15 to make, you can upsell it for $30. In comparison with major retailers, this cost is typical among that size of candle.
Looking to start your own candle making business, check out my startup documents here
Please note that the contents of this blog are for informational and entertainment purposes only and should not be construed as legal advice. Any action taken based on the information provided in this blog is solely at your own risk. Additionally, all images used in this blog are generated under the CC0 license of Creative Commons, which means they are free to use for any purpose without attribution.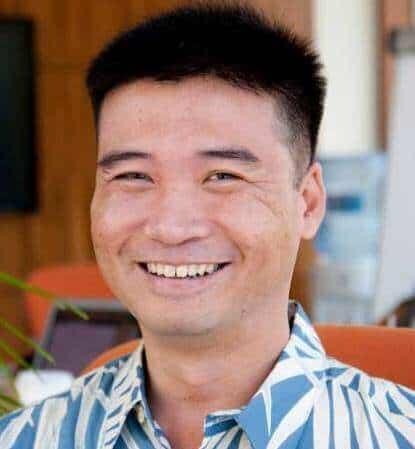 Meet Shawn Chun: Entrepreneur and Candle Business Fan.
I'm a happy individual who happens to be an entrepreneur. I have owned several types of businesses in my life from a coffee shop to an import and export business to an online review business plus a few more and now I create online candle business resources for those interested in starting new ventures. It's demanding work but I love it. I do it for those passionate about their business and their goals. That's why when I meet a candle business owner at a craft fair, farmers market, retail location or anywhere else I see myself. I know how hard the struggle is to obtain and retain clients, finding good employees all while trying to stay competitive. That's why I created Candle Business Boss: I want to help candle business owners like you build a thriving business that brings you endless joy and supports your ideal lifestyle.