Tis the season for family gatherings, Holiday cheer and gift giving. You want to do something special this year for family and friends. You want it to be something personal that matches their individuality. You've done the research and decided to make candles.
Items you can add to your Christmas candles can be dried flowers and herbs to adding a fragrance for the season; you can even add a secret present inside the wax. You might be surprised at some of the things you can put in you Christmas Candles to bring out your holiday spirit.
Making your Christmas candles, what will you need?
First thing you need to do is buy your wax. Paraffin wax is the cheapest but it is not the safest because as it burns it creates highly toxic Benzene and Toluene the same that is found in diesel fuel.
The safest wax to use is beeswax, it burns long and clean and if burned correctly does not drip.
The next item you will need is either Twine or Cotton thread, this will be your wick and you will need to make sure it is at least 8 inches longer than the height of the container you will use to hold your candle.
Now you need to decide what colors you want your candles to be. Reds and Oranges are the most popular for the holiday season. But if these are gifts, so you can match the candle to the recipient's personality.
Last you will need to pick out what type of container you will use. Around the holidays the most popular containers are glass, so you can use jelly jars or mason jars. That way you can decorate the outside as well.
 What Fragrances say Christmas
This is where you can have lots of fun with mixing scents. I recommend using natural essential oils as they are more fragrant but that is a personal choice, you can use any essential oil.
There are so many scents that the only limit to what you can make is your own imagination.
If you are interested in making the more traditional scents for Christmas Candles I will give a few ideas and tell you how you mix your own.
If you like the scent of Christmas trees then you'll need to add 10 drops of Balsam fir needle and 5 drops of eucalyptus.
Maybe you prefer a spiced cider scent, you will need to add 10 drops of sweet orange and 5 drops of cove bud.
Snickerdoodle might be more up your alley you will need 10 drops of vanilla and 5 drops of cinnamon.
Eggnog might end up being your new favorite scent. You'll need to add 15 drops of cinnamon, 2 drops of vanilla and 15 drops of nutmeg.
Of course we can't forget the ultimate holiday scent, Pumpkin Spice. For this you will need 1 orange crayon, 1 teaspoon of nutmeg, and ½ teaspoon of vanilla extract.
Frankincense and Pine bring the smell of the country indoors. You can add 30 drops of each and it will bring a subtle aroma. You can add up to45 drops of each for a stronger scent.
Some of the most popular scents to add to your candle can come right from the baking aisle at your local grocers. You can add Vanilla Extract, orange or lemon.
If you use the extracts don't add the flavor to the hot wax until you are ready to pour as that could burn away the scent.
You can purchase all of your supplies from the comfort of your own home through sites like Amazon. There are quite a few to choose from or you can just go to
https://www.procandlesupply.com it is a great place to shop for all your candle supplies.
Have you ever tried a crackling woodwick candle?
What else can you add to your candles?
You might be surprised at what you can mix in. Dried Flowers not only add extra fragrance but they add beauty and a unique twist. Rose petals are another favorite. But when you add the flowers to the wax before it hardens you must ensure the petals are laid out at the sides of the container to prevent a fire hazard.
You can also add dried orange slices, which on the cold winter nights will remind you that spring isn't far off.
You can also build a beautiful holiday centerpiece by making a larger candle and hollowing it out then it will be ready to hold the inner candle which you can add dried apples, oranges, lemon and lime. It will not only be eye-catching but the soft fragrance will warm any home.
The holidays bring out the romantic side, as that seems to be when most people become engaged. You can add a little pizazz to that proposal this year by placing the ring in tin foil and hiding it in the melted wax. Although for affect you may want to make a smaller candle so it will burn quicker.
What better gift can you give besides jewelry? How about jewelry and a candle. Imagine the look on your mom's face or the excitement of a young girl knowing there is a secret treasure buried inside the candle you lovingly made just for them.
This is a gift even you boys and men would love as you can make any size candle to hide any size gift, just make sure to wrap it in tin foil first so that it won't urn.
Do you love glitter? If so you will love this idea. You can tape off or carve out sections of your candle and you red and green glitter.
Make sure you clean your candle with rubbing alcohol first to make sure there is no dust or your glue wont stick to the candle.
What if you don't want the mess of glitter?
You can use, red non-toxic children's paint and Epsom salts.
Another fun holiday candle to make would be a gel candle. You can make a holiday scene in the bottom with items that are safe, meaning if they wont burn outside of a candle then they wont burn in the candle.
Once you have decorated the container then you add the scent you've chosen and then you can pour the hot gel wax over and you have another fun decoration.
The most important thing to remember.
The holidays are a very special time of year and Christmas is about giving and about family. Handmade gifts mean so much more than picking something from online. It is about love and appreciation for the time you have with your family.
That is something you should take with you year around. And include your family in making the candles. This is a way to instill in children that not everything has to cost an arm and a leg and that some of the most prized possession's a family can have are the things that were made with love and intention.
Life is way too short so remember to always have fun and Make some candles.
Related Questions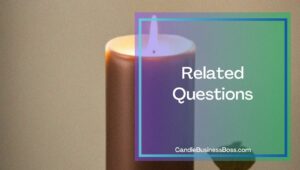 Can you put candy in your candles?
You can add your candy trimmings into the top of the candle. When the wick burns long enough, it will give off a faint smell of peppermint.
What are the most popular essential oil scents for Christmas candles?
Frankincense– For it's spicy, woody scent. It not only smells good but it has added benefits of aiding in digestion and boosting healthy skin.
Cinnamon– it gives a warm and sweet scent.
Festive Pine Blend– This is a blend of orange, pine, cypress, frankincense, cassia and sage.
Christmas Eve Blend– Mix orange, cedar wood, frankincense, cajeput, cassia, clove and myrrh.
Ginger– Everyone loves love the smell of gingerbread at Christmas?
Do they make a Christmas scent of Pecan Pie?
Yes, they do make a pecan pie wax.
What is the best combination of scents for Christmas?
The holiday blend which you can make at home. 3 drops of Siberian Fir, 3 drops of Wild Orange and 2 drops of cinnamon, cardamom and clove.
How can I decorate my candle container?
You can take green or red ribbon and wrap around the bottom or you can put a bow on the container.
How can I make a candle centerpiece?
Here is a link to a great video to answer.
https://youtu.be/sUvR7ttieiU
Considering starting your own candle making business. Click this link to checkout my startup documents here.
Please note that the contents of this blog are for informational and entertainment purposes only and should not be construed as legal advice. Any action taken based on the information provided in this blog is solely at your own risk. Additionally, all images used in this blog are generated under the CC0 license of Creative Commons, which means they are free to use for any purpose without attribution.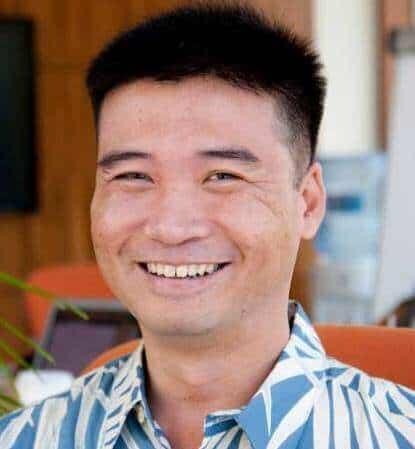 Meet Shawn Chun: Entrepreneur and Candle Business Fan.
I'm a happy individual who happens to be an entrepreneur. I have owned several types of businesses in my life from a coffee shop to an import and export business to an online review business plus a few more and now I create online candle business resources for those interested in starting new ventures. It's demanding work but I love it. I do it for those passionate about their business and their goals. That's why when I meet a candle business owner at a craft fair, farmers market, retail location or anywhere else I see myself. I know how hard the struggle is to obtain and retain clients, finding good employees all while trying to stay competitive. That's why I created Candle Business Boss: I want to help candle business owners like you build a thriving business that brings you endless joy and supports your ideal lifestyle.