Celebrated by over two billion people in more than 100 countries around the world, Christmas is widely recognized as the most important holiday of the year. In the United States, this means celebrating with family and friends. So, what is it about Christmas that inspires people to come together? For most people, it is the sense of comfort they get from the sights, sounds, tastes, and scents often closely associated with Christmas. So, what are some of the best scents that are connected to the most important holiday of the year?
The scents that are most often connected to the Christmas holiday include the following:
Pine or Christmas trees
Gingerbread
Eggnog
Roasted chestnuts
Open fire
Hot chocolate
Peppermint
Christmas cakes and cookies
So, let's read along and explore many of the familiar and comforting scents that are most closely tied to the Christmas holiday. While some of these scents may be fairly obvious, I'm sure that there are a few smells that I often associate with Christmas that you may not have considered being festive before now. However, I think that one of the most beautiful aspects of Christmas is that there are many ways to celebrate and make your traditions.
Pine or Christmas Tree Scent
Let's start with the most obvious. Perhaps the most obvious and traditional scent associated with the Christmas holiday is the pine tree. After all, one of the most exciting Christmas traditions I experienced as a child was picking out our Christmas tree; and then decorating it as a family. I loved every aspect of this tradition, down to the unique fragrance that filled our home the night we brought home our Christmas tree.
Unfortunately, I have not been lucky enough to share that tradition with my children because of my wife's allergies to pine. Like many households, we have opted to replace the traditional Christmas tree with an artificial tree. However, I have found that one particularly effective method of filling my house with that fresh Christmas tree scent that takes me back to my childhood is by purchasing a few pine-scented candles and placing them around the house.
This allows my family to experience some of the magic I was able to be a part of as a child, without the mess associated with a traditional Christmas tree. As a bonus, we do not have to worry about making a trip to the emergency room due to my wife's previously mentioned allergies. Is it the same as a traditional Christmas tree? Well, the short answer is no, but it allows my family to experience the scent that I most often associate with Christmas, and that's all that matters.
Gingerbread
There is quite possibly no other baked good that represents Christmas quite like gingerbread. From cookies to gingerbread men, and even the traditional gingerbread house, the unique aroma that comes from the spices in these tasty treats go hand-in-hand with the Christmas holiday. In fact, one of the things that I look forward to most about Christmas is putting a gingerbread house together with my children.
So, what is it about gingerbread that seems to captivate the spirit of Christmas like no other baked good? Perhaps it is the combination of cinnamon, ginger, allspice, nutmeg, and cloves that give it an unmistakable aroma that is a universal crowd-pleaser. Or, maybe it's the fond memories you may have of your grandmother baking gingerbread cookies on Christmas eve. Whatever the case, gingerbread is certainly one smell that has always been, and will always be, tied to Christmas.
Eggnog
This is easily one of the most popular beverages served around the Christmas holiday. Whether you are attending an office party, gathering with family, or exchanging gifts with friends, there is bound to be eggnog on hand. Whether you enjoy a cup of traditional eggnog, or if you prefer to top it with nutmeg and cinnamon, there is no denying that this hot beverage has become quite synonymous with Christmas.
Unfortunately, some people are not fond of the incredibly sweet flavor of eggnog. For some people, the combination of vanilla and heavy cream proved to be too much for their delicate taste buds. However, they still might enjoy the aroma of this holiday beverage. If you want to enjoy the smell of eggnog without having to drink it, you can always opt for a few eggnog scented candles.
What objects can you add to your Christmas Candles?
Open Fire
One of my favorite family Christmas traditions is gathering around the fireplace at my mom's house on Christmas eve to exchange gifts and toast marshmallows. While many things make this a special tradition to me, perhaps the two most significant are the crackles and pops that come from the fireplace, along with the distinctive aroma of burning wood. This is a smell that I have always associated with Christmas.
I had never actually realized how much I missed that smell and how much it was an integral part of the holidays until I was unable to make it to my mom's house last year for Christmas. It's funny how you don't think about certain aspects of the holiday becoming traditions until you are away from these things for a year or two and find yourself starting to miss them. Still, the smell of an open fire is just as much a part of Christmas as any other scent, and it probably always will be to me.
Hot Chocolate
Besides toasting marshmallows and exchanging gifts, another Christmas eve tradition that has always been quite popular with my family is finishing up the night in our pajamas, sitting by the fire with a steaming mug of hot chocolate. While it's true that you can associate hot chocolate with most cold days, there is something special about having a mug before bed on Christmas eve that makes it the best hot chocolate I have all year long.
So, what is it about hot chocolate on Christmas eve that separates it from any other day of the year? Maybe it's the ambiance that comes with getting together with your loved ones. Still, it could also be that little dash of cinnamon or the toasted marshmallows that usually accompany it only during the Christmas holiday. Whatever it is, there is a scent coming from your mug that you won't be able to get except during Christmas, and that aroma is one of my favorite smells of the holiday.
Peppermint
Besides the pine smell of a freshly cut Christmas tree, there may be no other scent that is undeniably Christmas like the smell of peppermint. Whether it comes from hanging candy canes on your Christmas tree or from the sudden arrival of peppermint bark in every store and shop you come across, I have associated the smell of peppermint with Christmas for as long as I can remember.
There is something special about this aroma that goes perfectly with winter, and traces of this smell can be detected anywhere you may find yourself during Christmas. The smell and flavor of peppermint have become so synonymous with the Christmas holiday that many restaurants and shops have been known to roll out limited holiday flavors that contain peppermint. My kids always look forward to getting a steaming cup of peppermint hot chocolate from Starbucks on Christmas break. To us, this particular scent is the perfect way to kick off their holiday season.
Christmas Cakes and Cookies
This is the scent I have chosen to save for last because it is easily my favorite Christmas scent. Out of all of the holiday traditions, I miss the most with my grandmother, perhaps my favorite is walking into her house on Christmas eve and having the smell of freshly baked cakes, cookies, and pies greet me the moment I walk through the door. Apple spice cookies and rum cake are two of my favorite holiday treats, and the way they smell plays a big part in that.
Of all of the memories that I cherish the most with my grandmother, I would say that I miss seeing her in her kitchen, lovingly making holiday treats for her family the most. To this day, I cannot smell apple spice cookies without being reminded of my favorite holiday treat from my childhood. Maybe that's why I love to fill my home with the scent of apple spice, not only during Christmas but throughout the rest of the year as well.
Conclusion
Several scents remind me of Christmas. While some of these come from traditions that I cherish with my family, others are traditional scents that are certain to remind most people of Christmas. Whatever smells remind you of Christmas the most, I'm sure that the holiday isn't the same without them. Luckily, there are several different ways in which you can experience your favorite smells of Christmas, and make sure that your holiday is a special occasion for you and your family.
Related Questions
What Is the best-selling Christmas candle in the United States?
Many different candles are said to embody the scent of Christmas. However, across the United States, the top-selling candles that people closely associated with Christmas are those which contain holiday spices such as cinnamon.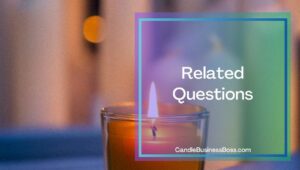 What are some of the most popular holiday treats around the United States?
Although gingerbread is most commonly associated with being a traditional Christmas tree, you would be surprised at the most popular Christmas treats around the country. In the United States, being most popular Christmas tree is now a cheesecake, with red velvet cake being the most popular Christmas tree in the Southern United States.
Considering starting your own candle making business. Click this link to checkout my startup documents here.
Please note that the contents of this blog are for informational and entertainment purposes only and should not be construed as legal advice. Any action taken based on the information provided in this blog is solely at your own risk. Additionally, all images used in this blog are generated under the CC0 license of Creative Commons, which means they are free to use for any purpose without attribution.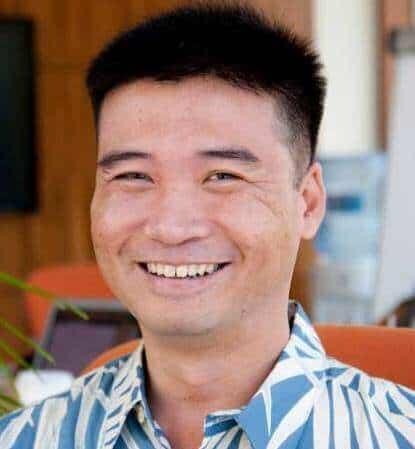 Meet Shawn Chun: Entrepreneur and Candle Business Fan.
I'm a happy individual who happens to be an entrepreneur. I have owned several types of businesses in my life from a coffee shop to an import and export business to an online review business plus a few more and now I create online candle business resources for those interested in starting new ventures. It's demanding work but I love it. I do it for those passionate about their business and their goals. That's why when I meet a candle business owner at a craft fair, farmers market, retail location or anywhere else I see myself. I know how hard the struggle is to obtain and retain clients, finding good employees all while trying to stay competitive. That's why I created Candle Business Boss: I want to help candle business owners like you build a thriving business that brings you endless joy and supports your ideal lifestyle.