I know that starting your own candle making business can seem scary at first, but rest assured that I have been where you are. Finding the right clients to purchase your candles may seem like the biggest roadblock in your new endeavor, but it is not that difficult. Continue reading and I will explain that even though there is a lot of thought that goes into finding the right target market for you, it is not a hard task to conquer.
The target market for candles are usually women between the ages of twenty to forty-four with a family. However, you can target any market that you want to sell your candles to. It doesn't matter what gender they are, what ethnic background someone is, what their level of education is, or how much money they have. There are no limitations on who buys candles.
Don't stop reading now. This is not the end of what you need to know. Keep reading and I will break down a few things that will help you find the best target market for you to sell your candles in.
Are Women with Families the Only Target Audience?
In my experience, women in general love candles, not just those with families. Women will usually buy more than one at a time, even in bulk. It has come to my knowledge that even men buy candles. Married men will buy them for their wives as gifts, as a nice gesture to assist in making the house smell good, or a romantic gesture like candlelight dinners or a bubble bath. Let's not forget single men, they buy candles for their bachelor pads because they want them to smell good for those dates that come over.
The fact that candles can brighten any room, make a romantic evening more romantic, and bring soft and sweet or strong and bold fragrances into your home, are just a few of the reasons why everyone buys candles.
How to find your Target Market
What are your personal business goals? What does your business look like in three to five years? I know you are probably wondering what does this has to do with your target market, and honestly it has a lot to do with it.
Previously we discussed that everyone buys candles, from women to men, married or single, across all ethnic and financial lines. But that is not the real question. The real question is who are you trying to target. Who is the 'everyone' that you are looking to gain as clients? Depending on how big or how small your goal is for your business will help you to determine that target market.
It basically boils down to what is your dream or vision for your company? For example, do you see your candles just being sold to your friends, family and your local neighborhood? If this is the market that you are looking to attract, then you should set up small displays in your town or community shops and boutiques to market your candles. This idea will have you producing a few basic scents like vanilla and cucumber melon.
But if you are looking to go big, then your questions will change. You will start to ask yourself, 'do I want to mass produce at an affordable price?' If the answer is yes, then retail stores such as Dollar General and Target, for example, would be your target market and would still have a few basic scents.
You will also ask, 'do I see more of a variety of scents?' If the answer is yes, then your target market would change to the middle market where the candles may cost a little more, but you are still mass producing. Another question you should ask yourself is, 'do my candles have a more prestigious packaging or fragrances than some other brands'? If so, the y market will be getting your candles into the luxury stores.
Different and Unique Will Get the Attention of Your Target Market
Now that you have a business goal that entails how big or how small you want your business to be, you have to find out how to get that target market's attention. What makes your candles stand out from the other hundreds or thousands of candles making businesses?
Do you have a variety of scents? What about unique scents? There are always vanilla candles out there, for example, but even though a majority of the population of the world loves vanilla candles and buys at least one when they are candle shopping, they are still looking for that unusual scent. That scent that no one else has thought of.
There are a number of other things that could make your candles stand out in the target market that you have chosen. Those things are anything from longer-lasting wicks, a variety of colors and sizes, and even wax that burns longer.
What about your packaging? Is your candle set inside an average glass container (round, cylinder, or square) or do you have a unique style of container that will immediately catch someone's eye?
Think outside the box! Think bigger or smaller, dull or bright colors of wax and labels, and different shapes of containers. Furthermore, think for a moment about different shapes of containers and not just different sizes.
How about animal shapes for instance? Whether it is marine life or a jungle animal, people always have at least one favorite. Most people will collect anything that is made as that favorite. Think about a dolphin, for instance. You could make a candle container in the shape of a dolphin in different sizes and several fragrances and then watch them fly off the shelves.
Use the Scents, Seasons and Holidays to Attract Your Target Market
Grab a seat and take a look at your yearly calendar. What do you see? I see opportunities and a lot of options that can be used to grab the attention of my target area.
First, take a look at the four seasons of the year. Now think about the colors, smells, and even the things in those seasons that we can see, touch and feel, such as leaves. Just like we change our clothes for the seasons, we like to change the scent of our homes. Let's take a look at a few seasons and some ideas specific to that season. Think about the whole picture; the season, the scent, the color, and even the packaging.
For instance, let's take a look at summer. The first things that come to my mind are the ocean, shells, salt air and the color blue. Combine those four things for a candle with blue wax sitting inside a conch shell, called 'Ocean Breeze', with the smell of salt air! It's doable right!
Now let's take a look at spring. The first things that come to my mind are flowers, the colors purple and yellow, and the smell of fresh flowers. Combine those and we can get a candle with the bottom half purple in color that smells like lilac, the top half yellow in color that smells like daffodils, and call it 'A Touch of Spring'! Another doable idea, right!
Now let's go a step further and think about the holidays. Instead, think about St. Patrick's Day, the color green, four leaf clovers, and the smell of spring. Your candle could be green, called 'St. Patrick's Clover', and smell like a four-leaf clover, which by the way is a sweet vanilla smell.
Here are a few popular scents for the seasons:
Spring – Lavender, Lilac, Jasmine, Magnolia and Cherry Blossom
Summer – Citrus, Sea Salt, Coconut, Grass and Sandalwood
Fall – Cinnamon, Amber, Pumpkin Spice, Fire Side, and Eucalyptus
Winter – Peppermint, Nutmeg, Maple, Pine, and Cinnamon
When you are coming up with ideas to get the attention of your target market, think about people's everyday lives, but also think about the fact that people give gifts and what better gift than candles. I know from experience that many companies and even on a smaller scale, company departments do 'White Elephant' gifting throughout the year. The idea of a special line of candles on holidays will give those individuals great gifts to buy their coworkers, but also the seasonal scents lines will be an asset in this area as well.
Frequently Asked Questions
Can I change my target audience later?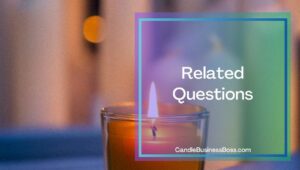 The answer is yes. As your business grows, your goals will grow and when your goals grow your target audience can change.
How much should I budget in marketing to my target market?
There really is no set number. Every business has their own percentage that they use. However, the US Small Business Administration recommends 7% to 8% of the company's revenue.
Looking to start your own candle making business, check out my startup documents here
Please note that the contents of this blog are for informational and entertainment purposes only and should not be construed as legal advice. Any action taken based on the information provided in this blog is solely at your own risk. Additionally, all images used in this blog are generated under the CC0 license of Creative Commons, which means they are free to use for any purpose without attribution.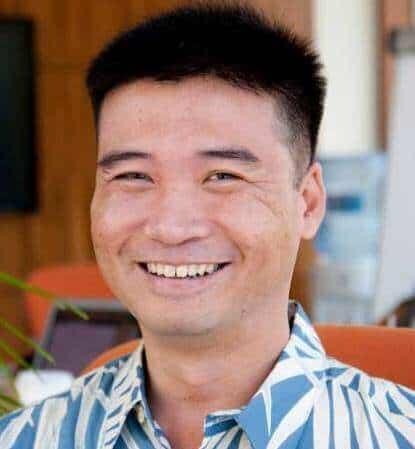 Meet Shawn Chun: Entrepreneur and Candle Business Fan.
I'm a happy individual who happens to be an entrepreneur. I have owned several types of businesses in my life from a coffee shop to an import and export business to an online review business plus a few more and now I create online candle business resources for those interested in starting new ventures. It's demanding work but I love it. I do it for those passionate about their business and their goals. That's why when I meet a candle business owner at a craft fair, farmers market, retail location or anywhere else I see myself. I know how hard the struggle is to obtain and retain clients, finding good employees all while trying to stay competitive. That's why I created Candle Business Boss: I want to help candle business owners like you build a thriving business that brings you endless joy and supports your ideal lifestyle.