Regardless of what holiday you celebrate, those last few weeks of the year can be a very joyous time. So how can you find a Christmas or holiday candle to suit your needs during the stressful and enjoyable time of the year? Which candles are the most popular?
Most Popular Christmas Candles
Regardless of the candle you're burning during the holidays, there are a few factors that go into making that decision. Read on to find out more about what makes a Christmas candle, how you can make your own, and where you can get the best Christmas candles on the market right now.
What makes a holiday candle?
While you might think you can put a holiday fragrance in a normal candle and call it a day, it's not quite that simple when it comes to making or buying a Christmas themed candle. There are different parts of your candle that can make it more festive.
For example, your wick choice can make a difference in creating your holiday candle. If you create or buy a soy candle with a wooden wick, you're in luck—that candle is meant to crackle like a wood stove as it burns. 
As you shop, you may want to consider the color of your candle. There are so many options that evoke different meanings. If you look for a green candle, it represents every plant that you see and decorate with—the Christmas tree, mistletoe, holly, ivy—while red is used to represent the blood of Jesus and Santa Claus. If you're looking for a more classic option, you can't go wrong with white or gold. Even blues and purples are used for religious ceremonies, including those related to Hannukah in the Jewish faith. If you like to celebrate Kwanzaa, those colors of red and green are easily represented among the candle making community.
You will also want to look for a candle that has a great presentation. Your candles—whether you're making them at home or they're purchased—should be able to fit in with your Christmas décor. The containers or candles themselves have to be well-made with a jar or glass that you find attractive. It's not just a candle to burn—it's a candle to display.
You should also be looking for candles that have a longer burn time. Because the holidays are a busy time full of long traditions and large groups of family and friends, you will want to make sure to find or create a candle that will burn longer. Candles with the longest burn time are usually made of beeswax—but that can be expensive. Look for a candle that is made of soy wax or a soy and beeswax blend for the longest burn time.
Most Popular Christmas Candles
Diptyque Feu do Bois Woodfire Candle. A favored brand of many celebrities, it's no question that this candle is one of the favorites of the holiday season. This candle—which is named with the French term for "woodfire"—has a very natural woody scent for your discerning holiday needs. This candle can be purchased at Nordstrom for up to $70 depending on the size.

If you're looking for a candle that isn't just a candle, but an experience, this is the one for you. This candle comes in a Christmas thyme scent, allowing for a light scent that evokes smells of spices and the kitchen as it burns, and comes in a neutrally decorated container of whites and greens. The main feature of this candle, though, is that when you completely burn down this candle, you can fill the candle with soil and plant the candle label inside so you can grow flowers. A wonderful gift for the green thumbed family member or friend, you can purchase this candle from Hyggelight for $32.

"Holiday" Luxury Candle.

This is a special sort of candle for your Christmas holiday—inspired by the perfume used by crooner Billie Holiday, this candle smells of spruce, mint, eucalyptus, and pine. Not only that, but it comes in a beautiful green and gold container, adding a bit of richness to your décor. With a burn time of about 80 hours, it's certain not to disappoint. You can purchase this candle for $48 from Harlem Candle Company.

Made with a gorgeous tin depicting a snowy forest scene, this candle can double as décor as is. This candle smells of balsam, oakmoss, cedar wood, eucalyptus, and cinnamon, making it a great mix for not only Christmas, but winter. A wax blend, this candle will burn for about 50 hours. You can purchase it from Amazon for $28.
Milkhouse Candle Company: Victorian Christmas
This candle not only comes in a festive and fun rustic container, but it mixes two of the most popular Christmas candle scents into one: pine and spices. With a burn time of about 120 hours, it is a long burn, as it is made of soy wax and beeswax. You can purchase it on Amazon for $31.
If you're looking for a more vintage vibe to your candle container, look no further than this candle. A smaller candle with about 30 hours of burn time, this candle comes with a scent evoking winter's first snowfall—fresh scents like eucalyptus, mint, and pine. This candle is $15 on Amazon and is made of soy and beeswax. 
 A crowd favorite for a reason, Yankee Candle produces a wide range of candle options. This one, though, evokes thoughts of an old family kitchen with the smell of vanilla, cinnamon, nutmeg, butter, and sugar. Made of paraffin wax, this candle can burn up to 150 hours. You can purchase it on Amazon for $25.WoodWick Fireside Candle
As previously mentioned, using an all-natural wax with a wooden wick is a fantastic way to not only make a candle, but bring a crackling sound to your candle burning experience. This candle is also designed to look nice whether burning or not, making it a great addition to your décor. Made from soy and paraffin wax, this candle burns for about 80 hours. You can purchase it on Amazon for $25. 
Make Your Own
If you end up deciding that making your own Christmas candles is right for you, consider taking a hint from the most popular Christmas candles. Choose colors that are evocative of the time of year, like greens, reds, blues, and golds, and make sure your presentation shows a well-made candle from a mold or a festive container.
As listed previously, you have several options when it comes to candle scents that are widely popular. Some of those scents include:
Pine Tree
Peppermint
Vanilla
Fireplace
Incense
Old Books
Sugar and Spice
Fruitcake
Mulled Wine
Lavender
Snow
While these are the most popular scents, it's important to find out what works best for you. If you find that you like a muskier scent during the holidays, get one of those candles. If you find a light floral scent makes you happiest, don't think just because it's winter that you can't burn it. Holidays are what you make of it, so make it your favorite time of year using your candle scents!
What are the Most Memorable Candle Smells?
Related Questions
My candles are hollow on the inside. What happened?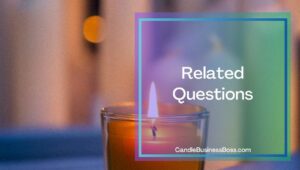 If you find your candle is hollow on the inside with unburned wax along the outside, your candle is tunnelling. To fix this, you must allow your candle to burn for about three hours the very first time you burn it to make sure that the entire top layer of wax is melted. If your candle has already started to tunnel, you can fix it by taking a heat gun or a hair dryer carefully to the top and letting it melt down into an even pool.
What are the most popular candle fragrances?
Overall, the most popular candle fragrances are vanilla, sandalwood, lavender, coffee, eucalyptus, peppermint, clean cotton, and cinnamon.
Looking to start your own candle making business, check out my startup documents here
Please note that the contents of this blog are for informational and entertainment purposes only and should not be construed as legal advice. Any action taken based on the information provided in this blog is solely at your own risk. Additionally, all images used in this blog are generated under the CC0 license of Creative Commons, which means they are free to use for any purpose without attribution.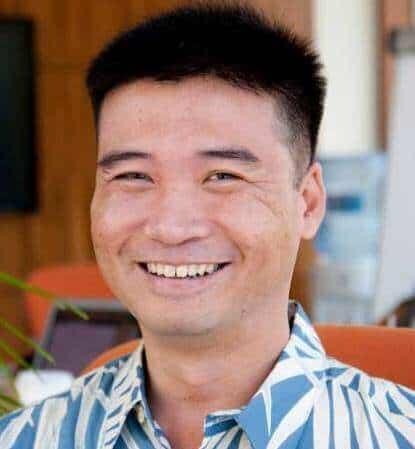 Meet Shawn Chun: Entrepreneur and Candle Business Fan.
I'm a happy individual who happens to be an entrepreneur. I have owned several types of businesses in my life from a coffee shop to an import and export business to an online review business plus a few more and now I create online candle business resources for those interested in starting new ventures. It's demanding work but I love it. I do it for those passionate about their business and their goals. That's why when I meet a candle business owner at a craft fair, farmers market, retail location or anywhere else I see myself. I know how hard the struggle is to obtain and retain clients, finding good employees all while trying to stay competitive. That's why I created Candle Business Boss: I want to help candle business owners like you build a thriving business that brings you endless joy and supports your ideal lifestyle.