The most popular candle scent varies depending on who you ask. Is there really just one? I don't think so. In this article we will discuss multiple popular candle scents that will help you to grow your candle manufacturing business.
There is no one most popular scent when it comes to candles. Everyone has their own favorites, which causes the most popular scent, to really be the most popular scents.
Here are twelve of the most popular scents
Citron Blossom Cassis
Lavender
Coffee
Vanilla
Pumpkin Spice
Peppermint
Eucalyptus
Huckleberry Sugar Blossom
Pablo Santo
Sandalwood
Lemon
Apple Cinnamon
Pomegranate
Keep reading! Now that I have listed ten of the most popular candle scents in the industry, we are going to discuss them in more detail. But first, we are going to discuss why there is not just one 'most popular' scent.
Why is There More Than One Popular Scent?
Popular scent statistics come from different resources. The majority of these sources are candle manufacturers that look at their sale numbers to see which candle scent is selling the most. There is not a consistency between manufacturers on which scent is the one that consumers are buying the most of.
Why is there no consistency on what people are buying you ask? Well, that is a really easy question to answer. People are different and because we are all different, we like different things. And when it comes to scents and fragrances, people are definitely across the board on what they like.
Statistically, there are more than 10,000 different types of candle scents in the United States alone. This number shows that there is no surprise that there is not just one most popular candle scent. There are too many for us to choose from to have just one favorite. The average person has at least two favorite candle scents, and they will buy those scents regularly. Then on top of that, they will try different scents as well.
Is Citron Blossom Cassis at the Top of the List?
This is considered a cozy scent that has a masculine fragrance. It is a mixture of floral, dewy, and sensual scents. It is great for those romantic dinners and nights sitting bundled up by the fireplace.
It is the combination of those scents that makes this fragrance so popular with couples. Women like floral scents and the masculine fragrance is appealing to men.
Lavender, Everyone Loves Lavender!
Lavender is known for helping us to relax. That is the main reason this scent has made the list of the most popular candle scents.
Lavender is scientifically proven to relieve stress and anxiety. In the busy and stressful times that we live in, people are always looking for things to help relieve stress and anxiety. Most people prefer to find something natural to do this. That makes lavender scented candles a hot commodity.
Did Coffee Really Make the List?
I don't know about you, but I have to have my morning cup of coffee! But it is not just me. There are thousands and probably even millions of people around the world who have to have their daily coffee fix.
But even the non-coffee drinkers love the aroma that coffee has when it is brewing. It is this aroma that puts the scent of coffee on the most popular candle scents list!
The smell of coffee is known to give you a cognitive boost that improves memory and alertness.
Awe, Vanilla! It Has to Be the Most Popular!
Who doesn't love vanilla! The smell of vanilla is a sweet, comforting, exotic fragrance. It is described as a scent that has a seductive and voluptuous scent.
Vanilla is a great and very popular scent on its own, but it can also be mixed with other fragrances to give them a more exotic scent.
Pumpkin Spice is Not Just a Seasonal Scent
Pumpkin Spice not only tastes great in our morning coffee, but it smells good too!
Likewise, pumpkin Spice is a blend of cinnamon, nutmeg, ginger, and cloves. The aroma it gives is described as warm and spicy.
Peppermint is Popular All Year Long
Peppermint is good for many things. We put it in our tea, we eat it in candy and chocolate, and it is also great as a candle scent.
The peppermint aroma has a calming effect that helps to relax your muscles and reduce anxiety. It also increases your alertness and your memory capacity.
Eucalyptus Made the List
Eucalyptus has a fragrance that is a mix of honey and mint.
The aroma is used in spas for meditation because it helps to relax you and assists you in breathing. It is also used in medications to help you breathe, which has made it a favorite in spas.
Huckleberry Sugar Blossom Sounds Like a Popular Scent
This is another one of those cozy fragrances that we love. It is a combination of floral, citrus, brown sugar, Carmel, and fresh spice. It brings a comforting sense to your home having it smell like you are cooking a huckleberry pie or just pulled one out of the oven.
Pablo Santo, Interestingly Made the List
Here is another healing scent like lavender. It is used in South America for pain, inflammation, and stress relief.
The smell is subtle. It is sweet, woodsy, minty, and citrus. Because it is used to clean out negative energy it brings positive vibes into any home.
Sandalwood Made the Most Popular List
Sandalwood comes from the roots of the evergreen tree. It is a deep wood and yet has a soft fragrance.
It is an uplifting fragrance that is exotic and alluring. It can bring a very exotic atmosphere to homes and offices.
Lemon Scented Candles Made the List
The scent of lemon has many benefits for our mental and physical bodies. Mentally, lemon stimulates your concentration levels and has calming effects. Physically, lemon can improve your body's immune system. This helps fight off the common cold. Burning the lemon scented candle is great for when you are anxious, angry, or stressed.
Apple Cinnamon is One of the Best
Cinnamon alone is great for combating mental fatigue. The cinnamon scent also gives you temporary relief to depression by bringing forth happy memories. Burning cinnamon while completing a task helps you to concentrate and focus.
Most Popular Scent, Pomegranate
The pomegranate scent is a subtle, distinct fragrance. It is a combination of the scent front its skin and the sweet-tart and winey aroma of the seeds.
It is a combination of fresh floral, pomegranate, grape, citrus, sweet strawberry, jasmine, rose, lilac, amber, musk and powder.
There Are More Most Popular Scents
There are numerous types of popular scents and I have discussed them in more detail. But literally this list could go on and on and on! Fruity candle scents are a huge hit too. For instance, a Strawberry Shortcake, or a Berry Trio, Peach, and Citrus. Then you have more floral scents like Lilac, Rose, and Gardenias. And just for extra mixes you have Watermelon Lemonade, White Tea and Sage. And let's not forget the islands with a scent like Figi White Sands.
There are a few that are outside the box like Hotel Lobby, Harlem Nightclub, and Christmas in New York. I know the last three sound a little out there, and they probably are, but they sell!
At the end of the day, know your clients, keep track of your most popular scents, and add some that work well in the industry as a whole. Keep in mind that it is not just one scent, but you can mix scents to make a great seller as well.
Frequently Asked Questions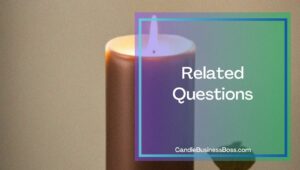 How do I choose the right scent if there is not one that is the most popular?
Since there isn't just one, you can do an online vote on your website from your customers to see what scent they like the best. Make it a fun contest. Let them vote, then let them come up with names for the candle!
Can I start my own most popular list?
You most definitely can start your own list. Your most popular scent may not be the most popular on another manufacturers list. It is going to be based on your customers and what they like the best.
Looking to start your own candle making business, check out my startup documents here
Please note that the contents of this blog are for informational and entertainment purposes only and should not be construed as legal advice. Any action taken based on the information provided in this blog is solely at your own risk. Additionally, all images used in this blog are generated under the CC0 license of Creative Commons, which means they are free to use for any purpose without attribution.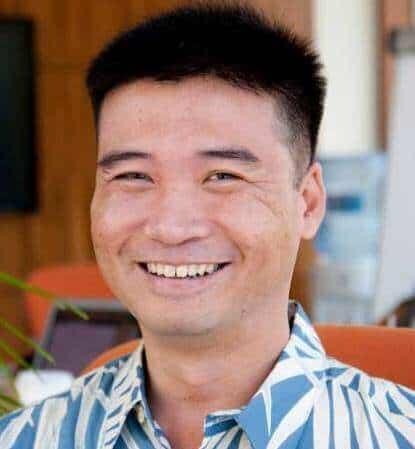 Meet Shawn Chun: Entrepreneur and Candle Business Fan.
I'm a happy individual who happens to be an entrepreneur. I have owned several types of businesses in my life from a coffee shop to an import and export business to an online review business plus a few more and now I create online candle business resources for those interested in starting new ventures. It's demanding work but I love it. I do it for those passionate about their business and their goals. That's why when I meet a candle business owner at a craft fair, farmers market, retail location or anywhere else I see myself. I know how hard the struggle is to obtain and retain clients, finding good employees all while trying to stay competitive. That's why I created Candle Business Boss: I want to help candle business owners like you build a thriving business that brings you endless joy and supports your ideal lifestyle.