If you have been reading this blog for a while but aren't ready to totally go out on your own, starting with a candle-making kit might be for you. Candle-making kits contain all the supplies you need to make a candle in pre-measured amounts. But what is the best candle-making kit to learn from?
The best candle-making kit is Wooden Wick's Money Maker Kit, which has all the items you need to make and label your own candles for sale. Here are some other excellent candle kits:
Pro Candle's Pro Kit
Lone Star's Starter Kit
Scandinavian Candle's Luxury Kit
We tested all these kits, and while Wooden Wick is a clear winner, the one best for you depends on your individual preferences. Here is a look at the top candle-making kits, so you can determine which one is the best for you to learn both the art and the science of making candles.
Best All-Around Kit: Money Maker Candle Kit by Wooden Wick
To test whether this kit is suitable for you, ask yourself this question: are you the type of person who prefers jumping straight into a cold pool? Or do you like to acclimatize slowly, maybe by dipping a toe first, so your body becomes gradually used to the water?
The Money Maker Candle Kit is for you if you like to jump straight in.
Money Maker Kit Contents
Wooden Wick's Money Maker Candle Kit retails for $499 and has everything you need to start making your own candles for retail sale.
Here's what the Money Maker Kit includes:
36 luxury candle containers with lids
22 pounds deluxe satin soy wax
3 pounds vegan fragrance oil
36 wooden wicks
36 wick stickers
36 wick clips
36 safety labels
Pouring pitcher
Thermometer
Digital scale
Wick trimmer
You can use the equipment that comes in the Money Maker Kit again and again, so it's a permanent investment in your candle business.
The supplies that come with the Money Maker Kit are sufficient to make 36 crackle candles, which are candles with wooden wicks that crackle like a fireplace as they burn. These are extremely popular right now.
Without factoring in the equipment cost, at $499, that works out to an individual cost of $13.86 per candle. Plus, all the equipment is free. You can quickly sell crackle candles for $20 or more each.
Best of all, the kit is entirely customizable, so you choose your own lids, vessels, and fragrance. You can split the cost of the kit into four interest-free payments of $124.75. That's light getting a free business startup loan!
Money Maker Kit is Best For…
Wooden Wicks moneymaker kit is perfect if you want to jump straight into the business of selling your own candles. But even if you have already made some of your own candles, you should give this kit a strong look. Its quality components are the ideal ingredients for quality candles.
And even if you don't want to sell candles, consider buying this kit anyway. It is a great way to craft something special for everyone on your holiday wish list.
Best Budget Candle Kit: Lone Star's Starter Soy Candle Kit
We tested and loved Lone Star's Starter Soy Candle Kit, which retails for $81.49. This kit won our best-in-class award for the budget kit category. With it, you can make 22 candles, which works out to only $3.70 per candle, not including the cost of the equipment, also included in the kit.
Starter Soy Candle Kit Contents
Lone Star's Soy Candle Kit contains the following:
1 mini pouring pot
1 economy thermometer
1 (4 oz) lavender fragrance oil
1 (4 oz) fruit slices fragrance oil
1 dye block #6 (orange)
1 dye block #19 (lavender)
1 (10 lb) bag of Naturewax C-3 soy wax
1 bag of 100 ECO-8 6 wicks
1 roll of 100 natural container wax caution labels
24 (8 oz) smooth sided jelly jars with pewter lids
24 glue dots
12 wick bars
While Lone Star advertises you can make 22 candles with this kit, as you can see by counting the supplies, you will have lots left over to supplement your other candle-making endeavors. Additionally, you can make both lavender and orange candles with this kit.
Lone Star's Soy Kit is Best For…
If you want to dabble in making your own candles with a good variety of opportunities but at a low price, then Lone Star's kit is perfect.
If you decide to pursue further making your own candles, you might want to eventually get a larger pouring pitcher since the one that comes with this kit can only hold 1.5 pounds of wax. But this is a great way to see to confirm or deny whether making candles is for you.
Best Luxury Candle Kit: Luxury Soy Candle Kit by Scandinavian Candle Co.
While making and testing candles in Scandinavian Candle Co.'s Luxury Soy Candle Kit, I felt like I was shopping in a high-end candle boutique. This kit retails for only $59.99 but has some of the highest quality ingredients on this list.
Luxury Soy Candle Kit Contents
Here is what's included in Scandinavian Candle Co.'s Luxury Soy Candle Kit:
2 lb. wax melting and pouring pitcher
thermometer
2 x 8 oz. gold candle tins
2 x 6 oz. gold candle tins
2 x 4 oz. gold candle tins
3 x 8 oz. bags of natural vegan soy wax
1 x 1 oz lime basil & mandarin candle fragrance oil
1 x 1 oz wood sage & sea salt candle fragrance oil
6 x warning labels
6 x decorative labels for the candle tins
6 x wicks
6 x wick stick-ums
2 x cotton gift bags
6 x wooden wick holders
Stirring sticks
While this kit seems like its price is lower than the others, keep in mind that it only yields six candles. This works out to $10 per candle, but candles with these luxury ingredients routinely sell for upwards of $15.
The fragrances are unique and complex. With many other beginner candle kits, you get simple and common fragrances. With Scandinavian Candle Co., you get premium fragrances evocative of the most luxurious candles.
Scandinavian Candle Co.'s Kit is Best For…
If you have an eye for quality and want to try your hand at making luxury candles, but without the investment that Wooden Wick's intro kit requires, then this kit is fitting for you.
If you have been making candles for a while and want to try your hand at an upscale product, this kit is ideal.
The 2-pound capacity pitcher and thermometer are perfect for future luxury candle batches.
Best Kit for Learning Candle Making: Pro Candle Kit by Pro Candle Supply
Don't let the name fool you. This kit might be great for pros, but it's also excellent if you are making your first batch of candles. All the winners on this list have step-by-step instructions in their kits, but this one also includes a video tutorial.
You can buy the Pro Candle Kit for only $69.99, a nearly unbeatable deal.
Pro Candle Kit Contents
When you buy the Pro Candle Kit, this is what you'll get:
4 1 oz fragrances
4 1-pound bags of US-grown soy wax
12 8 oz candle tins
12 candle wicks
12 candle wick stickers
3 metal bow tie clips
Metal pour pitcher
Candle making thermometer
Warning Labels
For the fragrances, you get to choose the four oils included in the kit from a list of 29 fragrances. These fragrance oils are highly varied from "Egyptian Amber" to "Monkey Fart."
Another great feature is the metal pouring pitcher, which I like over other options.
Pro Candle Kit is Best For…
If you have been thinking about opening your own candle store at an online marketplace like Shopify, this is a perfect kit to get started. Out of the box, you will be able to make 12 candles with four different fragrances, an ideal way to test your candle business acumen.
This kit is also best for people who learn better by watching than by reading. The video tutorial makes this the hands down winner in the learning category.
Frequently Asked Questions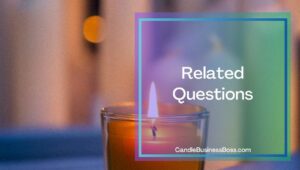 Can I make and sell my own candle-making kits?
Yes! If you have a great recipe you want to share, why not do so by packaging and selling the ingredients yourself? Here is a sample of some of the best-selling candle kits on Etsy by people like you.
Are there any beeswax candle kits?
As a matter of fact, there are! This Lavender Beeswax Candle Kit was a close runner-up that we almost included on this list. I am a massive fan of beeswax candles, but they are expensive. With this kit, you can make them for substantially less than you can buy them.
Looking to start your own candle making business, check out my startup documents here
Please note that the contents of this blog are for informational and entertainment purposes only and should not be construed as legal advice. Any action taken based on the information provided in this blog is solely at your own risk. Additionally, all images used in this blog are generated under the CC0 license of Creative Commons, which means they are free to use for any purpose without attribution.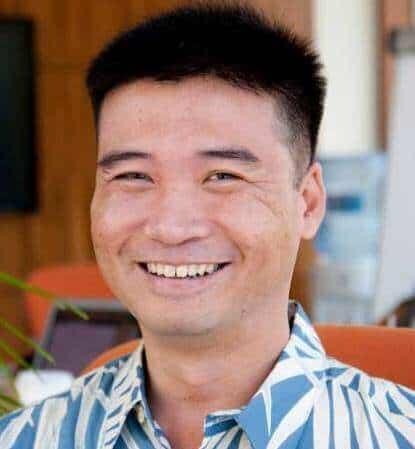 Meet Shawn Chun: Entrepreneur and Candle Business Fan.
I'm a happy individual who happens to be an entrepreneur. I have owned several types of businesses in my life from a coffee shop to an import and export business to an online review business plus a few more and now I create online candle business resources for those interested in starting new ventures. It's demanding work but I love it. I do it for those passionate about their business and their goals. That's why when I meet a candle business owner at a craft fair, farmers market, retail location or anywhere else I see myself. I know how hard the struggle is to obtain and retain clients, finding good employees all while trying to stay competitive. That's why I created Candle Business Boss: I want to help candle business owners like you build a thriving business that brings you endless joy and supports your ideal lifestyle.