If you are a candle maker, you may be wondering what industry in which your business falls under.
Candle-making falls under the candle manufacturing industry in America. Even if you are a start-up business making your candles out of your home or in a small candle shop, you would still be considered a part of the candle manufacturing industry.
In this article we will discuss the following:
Statistics about the candle manufacturing industry, featuring information from IBISWorld and The National Candle Association.
Opportunities for growth in the candle industry, touching points on increased revenue from paraffin wax candles and organic candles.
The most popular size candle that consumers purchase.
Sure, you do not have big machines that mass produce your candle brand (yet), but it's the principle that you are even creating candles is the reason that candle-making falls under the candle manufacturing industry.
Statistics About the Candle Manufacturing Industry
IBISWorld outlines the following statistics about the candle manufacturing industry:
The market size is $1.7 billion.

The industry is expected to grow by 3.6% in 2022.

However, the overall market size of the candle manufacturing industry has declined by about 0.3% annually between 2017 and 2022.
The National Candle Association also presents some statistics related to the industry:
Candles in containers, as well as candles in jars, are the two most popular types that consumers love to purchase.

75% of candle buyers state that a specific fragrance is a key reason for purchasing a candle.

The bulk of American candle purchases (76%) happen as a gift for the holidays at the end of the year.

Candle buyers will either utilize their candles as staples in their home decor and/or burn them for aromatherapy purposes.
Opportunities for Growth in the Candle Manufacturing Industry
IBISWorld also examines the opportunities for growth for the candle manufacturing industry. Since paraffin wax has a plastic base and this material is increasing in cost, this means that production costs in the candle manufacturing industry will also skyrocket. This will trickle down to consumers where they must pay a higher price for candle manufacturers' products.
While some people may steer clear of purchasing candles because of higher prices, other consumers may not care about the higher prices and continue to purchase candles anyway because that is what they like to collect and/or use regularly in their homes.
Since there is a high global demand for plastic resin, the cost of plastic is already increasing in 2022. Most candles in the candle manufacturing industry utilize paraffin wax which has a plastic polymer included when it's manufactured.
A Lesson in Inflation: Increased Revenue from the Cheapest Candles
The most common ingredient that candle companies utilize to make their candles is paraffin wax. Because plastic polymer is added in paraffin wax candles, it causes them to harden the wax as it cools for a better-looking and better-operating product.
The rising costs of plastic will mean that paraffin wax candles will cost a little more than last year and therefore create more revenue for candle manufacturers.
Labor costs are always on the rise each year as the standard of living in America increases no matter which state you live in. This is another factor that causes even the cheapest of candles to rise in price. Candle companies need the extra money to pay their employees the higher labor costs that are required to keep their production lines going. Hence, they must boost their candle prices to compensate for the higher wages that they must pay their employees.
People who are on a budget will purchase the cheapest candles possible to decorate their homes. While purchasing on a budget is not a big deal, burning paraffin wax releases carcinogens and other organic compounds in the air that are not healthy for you.
Natural Wax Candles Growing in Popularity
Because of the growing health concerns of burning paraffin wax candles, most candle lovers are making the switch to organic candles that utilize all-natural wax.
This switch to organic candles, according to GlobeNewswire, will not only reduce the carbon footprint in their immediate environments but also lessen the chances of contracting a disease from regularly burning paraffin wax candles.
A beeswax candle is an example of an organic candle product that utilizes all-natural wax during its production process. While it is the oldest-known material for making candle wax, it costs more because of its organic properties. Burning beeswax candles are more eco-friendly for the environment than burning paraffin wax candles because they do not have a carbon output like the latter.
The Environmental Protection Agency (EPA) discovered that being exposed to Volatile Organic Compounds (VOCs) such as the ones that are emitted when burning paraffin wax candles can cause a multitude of unhealthy side effects. You may feel dizzy, have a headache, develop cancer, experience organ damage, be more tired, and feel sick amongst other possible side effects.
By burning organic candles rather than paraffin wax candles, America's candle lovers can enjoy the candle burning experience without having to endure the consequences of the harmful carbon output flowing throughout their household. This is especially important to consider if you have children, the elderly, or even pets living in your household that would be more susceptible to the harmful side effects related to these carbon outputs from paraffin wax candles.
What is the most popular size candle that consumers purchase?
According to Candleers, 8 oz candles are the most popular size that consumers purchase. It is just the right size to last long enough to burn. 4 oz candles are just too small and do not last as long.
Candles that are any bigger will cost more because of the multi-wick installation that candle makers would have to do for the candle to burn more evenly. Most 8 oz candles need only one wick to burn evenly.
While you should offer a variety of candle sizes in your shop such as 4, 8, 16, and 24 oz candles for consumers on all budgets, be sure to have a large stock of 8 oz candles because:
They are a mid-price point that most people can afford.
They are small enough to complement almost any home decor.
People can use up an 8 oz candle for its seasonal purpose (depending on how often it is burned) than a 16 or 24 oz candle that may have to be saved for the next year to continue burning for that seasonal appeal.
Get Into the Candle Manufacturing Industry Today
Whether you prefer to stay making candles out of your home's kitchen or you eventually want to mass produce your candle brand inside a manufacturing facility, your candle business is in the candle manufacturing industry.
If you have been thinking about owning a candle business of your very own, light the fire and put it to the wick to get started on your small business journey today!
Frequently Asked Questions
Why do people purchase candles?
People purchase candles for many reasons. The candle's color and/or fragrance may match the consumer's home decor. Most candles are purchased as holiday presents for family and friends. If a person experiences high-stress levels, he or she may purchase a candle to burn as an aromatherapy ritual to feel calmer and more relaxed.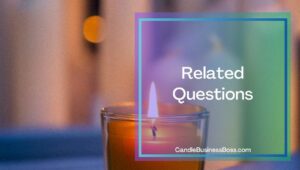 What is missing in the candle market?
It is for you to discover what is missing in the candle market. Analyze what's already in the market and get creative as you think of ideas to differentiate yourself from your competitors.
Start small and then think big. You may host a better rewards program for your customers. Heck, you may even invent a whole new type of candle that has never been sold on the market before!
Who is the leader in the global candle manufacturing industry?
America leads as the top candle manufacturer in the world. Most holiday trends that encourage people to purchase candles include Valentine's Day, Easter, Thanksgiving, Christmas, Hanukkah, and New Year's.
The nation also leads in aromatherapy services or DIY aromatherapy that people do at their homes.
What are the disadvantages of the candle manufacturing industry?
Since the candle manufacturing industry is so saturated, there is a low barrier to entry. Big candle company names such as Yankee Candle and Bath & Body Works dominate the candle manufacturing industry. You must find your niche so that you can spread the word about your start-up candle brand.
Looking to start your own candle making business, check out my startup documents here
Please note that the contents of this blog are for informational and entertainment purposes only and should not be construed as legal advice. Any action taken based on the information provided in this blog is solely at your own risk. Additionally, all images used in this blog are generated under the CC0 license of Creative Commons, which means they are free to use for any purpose without attribution.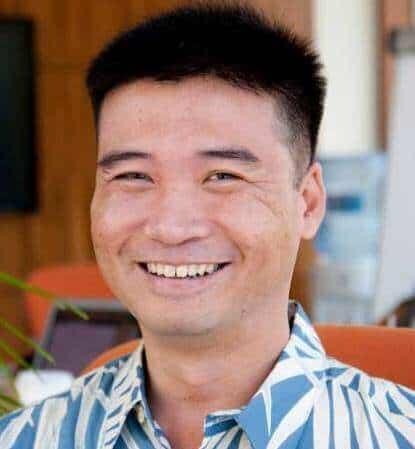 Meet Shawn Chun: Entrepreneur and Candle Business Fan.
I'm a happy individual who happens to be an entrepreneur. I have owned several types of businesses in my life from a coffee shop to an import and export business to an online review business plus a few more and now I create online candle business resources for those interested in starting new ventures. It's demanding work but I love it. I do it for those passionate about their business and their goals. That's why when I meet a candle business owner at a craft fair, farmers market, retail location or anywhere else I see myself. I know how hard the struggle is to obtain and retain clients, finding good employees all while trying to stay competitive. That's why I created Candle Business Boss: I want to help candle business owners like you build a thriving business that brings you endless joy and supports your ideal lifestyle.