While Fall may be the most popular season amongst Americans, there is no denying that summer is the most magical time of the year. What is it about summer that makes it so special? Perhaps the most magical thing about summer is that there are so many of our childhood memories that are tied to this season. Summer has tastes, sights, feelings, and smells that are unlike anything else. However, some of the most distinctive elements of summer can be found in its unique smells, which are unlike any others. This begs the question, "What are some of the top candle smells of summer?"
The best summer candle scents include the following:
Ocean breeze
Rainshower
Pina colada
Fresh linen
Caramel corn
Key lime pie
Strawberries
Watermelon
Let's read along to see what smells are most commonly associated with the summer season, as well as some scents that you may have not previously thought of as "summer smells." Perhaps a few of these smells will bring back some fond memories of your childhood, and help transport you back to a time when everything was much simpler and every bit as magical as you remember.
Ocean Breeze
Perhaps no scent announces the arrival of summer quite like the smell of the ocean. If there is one smell that is the epitome of summer vacations, this is it. It is everything that summer should be. Although the smell of the ocean is quite hard to define, one thing is certain.
The smell of the ocean is unmistakable and takes me back to my childhood when I spent many summer vacations on the white, sands of many Florida beaches. Capturing this scent in a candle is one way of making your home feel like a day at the beach, without all of the sand.
Rain Showers
I find it somewhat ironic that one of the most pleasant smells of summer is not tied to the sun or the heat. Instead, the smell of rain showers is one of those scents that makes everything feel clean and new again. Sometimes the summer heat and sun can be a little too much to bear. At this point, a good afternoon rain shower is exactly what you need to cool things down, as well as make everything feel fresh and clean again.
I don't know about any of you, but I can usually smell when rain is in the air, and it is one of my favorite summer smells. A rain shower scented candle is a perfect summer smell for your home and can give you the feeling of everything being clean, cool, and n new again.
 Need a calming candle scent?  Check out these fragrances!
Pina Colada
What would summer be without the smells of pineapple and coconut wafting through the air? These two smells can immediately make any setting feel like a tropical vacation, whether you are out enjoying drinks with friends or grilling in your backyard on a lazy summer afternoon. There's something special about the smell of pina Coladas that instantly puts me in a much more relaxed state of mind.
It gives me a warm, happy feeling that takes me back to a time when things seemed to be so much easier and more relaxed. If you find yourself a little more stressed than usual, perhaps a pina colada scented candle is exactly what you need to make your home a bit more relaxed.
Fresh Linen
When I think back to the summers of my early childhood, I always remember the smell of fresh linens hanging out on the line in the summer sun. There was always something special about the combination of the wind, the heat, and the smell of freshly washed bed linens that made them feel and smell so much cleaner than when they were put in the dryer.
I have always enjoyed this smell, and I have always found that I slept just a little better that first night after my sheets came off of the line. A candle that smells like fresh linens would be the perfect way to give your home a fresh, clean smell that isn't too heavy.
Caramel Corn
Summer is the best time of the year for attending outdoor events, or for going on trips with your family or friends. While you are enjoying a day out at a festival, or if you happen to find yourself strolling along the boardwalk along the beach, you are bound to recognize the smell of sweet treats in the air.
Caramel corn is one of those treats that always seemed to be around when I was younger, especially during the summer. There was always something special about the sweet, buttery smell of this particular summer snack that I always found warm and inviting, and I would welcome the smell of caramel corn scented candle to fill my house.
Key Lime Pie
In the city of Destin, Florida lies one of the most criminally underrated eateries in the entire state. This place is simply known as The Donut Shop and is home to the best key lime pie I have ever had the pleasure of eating. If you should ever find yourself in the area, do yourself a favor and buy two of these tasty treats. Yes, it is THAT good.
So, why am I referring to this place in an article about the best summer candle scents? The answer to that question is quite simple, my friends. Summer would simply not be the same without it. When you walk into The Donut Shop, you will immediately recognize the smell of freshly baked key lime pie, and I certainly wouldn't mind having my entire house filled with that delicious aroma.
Strawberries
By now, I'm sure all of you have heard the lyrics, "Tastes like strawberries on a summer evening" come across the radio at some point. Well, there's a good reason that those lyrics are so perfect. Strawberries are the perfect fruit for summer. They are sweet, plump, juicy, and have a taste that is simply unmatched if you are looking for the perfect summer snack. However, it's not just the taste of strawberries that makes them feel like the perfect summer treat.
Their smell is intoxicating, and (in my humble opinion) no other fruit smells like summer quite like strawberries. One of the fondest memories that I have with my oldest daughter is taking her to go berry picking during the summer when we lived in Alabama. Although we picked blackberries, blueberries, and strawberries, the only smell that stays with me to this day is the sweet scent of strawberries. If you want your home to smell like summer all year, light a few strawberry-scented candles. You'll thank me later.
Watermelon
Since I have decided to go off on a tangent and list several of the foods that remind me of summer, why not stay headed in the same direction? Watermelon is another food that seems to go hand in hand with the fun and sun of summer. After all, what would a July 4th celebration be without an ice-cold watermelon or two? Being from South Louisiana, watermelon is not just something reserved for Independence Day. It is a way of life down here.
There are several memories from my childhood that have stayed with me throughout the years. Spending the Fourth of July out at the campgrounds of Lake End Park is quite possibly my favorite. It was a family tradition to head over to the park after breakfast to spend a day of fun together. After lunch, all of the children would gather around the cooler and wait for one of the parents to cut open a juicy watermelon. The light, clean, and sweet smell of this summer fruit is still one of the summer's definitive scents, and always will be.
Conclusion
As you can see, several scents help to define summer. These are just a few of those smells that would translate well into candles and can be the perfect way to recapture some of the best memories of your childhood. Whether you want your home to smell like the ocean, a summer rain shower, or freshly washed and dried linens, or if you prefer to capture some of the scents of your favorite summer treats, all of these scents have one thing in common.
They are all distinctively summer scents, and they are some of the best summer-themed candles that can take you down memory lane without leaving your home. What are a few of the smells that you cherish from your childhood that take you back to the summer vacations of your past? I'm sure that you will be able to find many of them at your local candle shop or online.
Related Questions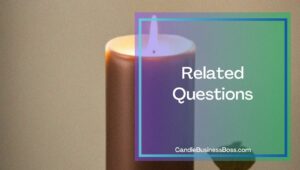 What are the top candle scents for the Christmas holidays?
There are many different scents that can remind you of the Christmas holidays, but here are some of the most popular candle scents that people associate with Christmas:
Christmas tree scent (Pine)
Peppermint
Gingerbread
Christmas cookies
Eggnog
What are the top selling summer-themed candles in the United States?
The popularity of candles has seen a recent surge, which hasn't been witnessed for a few decades. Here are a few of the most popular summer-themed candles in the United States:
Votive Island grapefruit candle
Crystal marine candle
Black sand candle
Seasalt grapefruit candle
Diptyque City Collection Miami Candle
Considering starting your own candle making business. Click this link to checkout my startup documents here.
Please note that the contents of this blog are for informational and entertainment purposes only and should not be construed as legal advice. Any action taken based on the information provided in this blog is solely at your own risk. Additionally, all images used in this blog are generated under the CC0 license of Creative Commons, which means they are free to use for any purpose without attribution.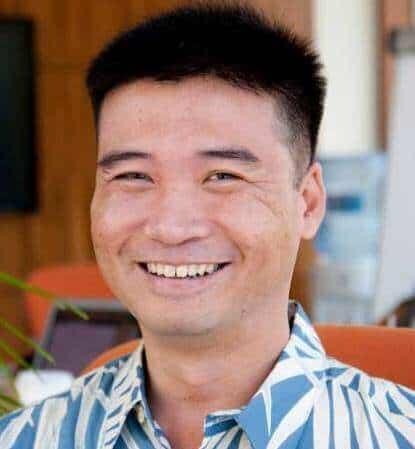 Meet Shawn Chun: Entrepreneur and Candle Business Fan.
I'm a happy individual who happens to be an entrepreneur. I have owned several types of businesses in my life from a coffee shop to an import and export business to an online review business plus a few more and now I create online candle business resources for those interested in starting new ventures. It's demanding work but I love it. I do it for those passionate about their business and their goals. That's why when I meet a candle business owner at a craft fair, farmers market, retail location or anywhere else I see myself. I know how hard the struggle is to obtain and retain clients, finding good employees all while trying to stay competitive. That's why I created Candle Business Boss: I want to help candle business owners like you build a thriving business that brings you endless joy and supports your ideal lifestyle.