Candles are perfect for every season and every occasion. At the same time, certain scents are more appropriate for different seasons, like pine-scented candles on a cold winter's night or citrus-scented candles on a warm summer morning. Some scents also work better in certain rooms of your house—so what are the best candle scents for the bedroom?
The best candle scents for the bedroom promote relaxation and recovery. Here are the eight best fragrances for scented candles you plan to use in the bedroom:
Lavender
Chamomile
Eucalyptus
Jasmine
Vanilla
Rosemary
Peppermint
Frankincense
These scents have relaxing and even anxiety-relieving properties, making them perfect for bedroom-scented candles. So, let's look at why these fragrances are bedroom-perfect and how you can incorporate them into your relaxation routine.
Note that you can use essential oils in candles, but these tend to be expensive and have mixed results when burned. All the oils mentioned below are fragrance oils, which are less costly and specially formulated for scenting candles and other products.
Lavender
Lavender is well-known for its relaxing properties. Many people use lavender spray on their pillows to help them sleep better at night.
Lavender Fragrance Oils
This lavender bloom fragrance oil is my go-to for scenting my homemade candles. It has excellent cold and hot scent throw, so even unlit, the candle fills your room with the soft and relaxing smell of lavender.
A little of this will go a long way, as the recommended fragrance load is 6%.
Best Lavender Candles
My favorite off-the-shelf lavender candle is the Hinoki Lavender Candle by Apotheke. Its sophisticated combination of lavender with cedar notes is perfect for bedroom use, relaxing you and ridding your room of laundry smells.
This candle is made in the USA with a soy wax base and a burn time of 60-70 hours.
Chamomile
Next up on the list of most relaxing scents in chamomile. Ancient Egyptians used chamomile as medicine, and with its gentle smell and curative effects, it's no wonder why.
Chamomile Fragrance Oils
It's tricky to find a chamomile fragrance oil with adequate scent throw since chamomile tends to be a light, delicate scent. The one that I have found works best in my candles is this one by Lone Star Candle Supply Co., though, at $3.50 per ounce, it is a bit on the pricy side.
Best Chamomile Candles
At under $20, this 9-ounce Chamomile Handcrafted Soy Wax Candle is one of the best buys on this entire list. You can get over 90 hours of burn time out of it.

That's less than a dollar per hour for this wonderfully scented candle which doubles as a sleep aid.
Eucalyptus
It wouldn't be a comprehensive list of relaxing candles if we failed to mention eucalyptus. Eucalyptus soothes your respiratory system, so you can take deeper breaths, making it a top choice for bedroom use.
Eucalyptus Fragrance Oils
For this category, I can confidently say that Candle Science beats the competition when it comes to eucalyptus fragrance oil.
This white eucalyptus fragrance oil has undertones of sea salt, baby powder, and juniper to complement and extend its relaxation properties. You can load up your candles with up to 10:1 wax to fragrance oil, and it is also an excellent fragrance to use at low-key celebrations like bridal and baby shows.
Best Eucalyptus Candles
Bed Bath & Beyond has a selection of eucalyptus-scented candles. Each one I have tried has been stellar.
Jasmine
Jasmine has a storied history of being one of the world's most relaxing scents. In fact, when it comes to relaxing you, jasmine may be as effective as a sedative. It also has aphrodisiac properties, another reason why you might want to keep a jasmine candle on your bedside table.
Top Candle Supply Companies For Your Candle Business
Jasmine Fragrance Oils
This jasmine fragrance oil by Nature's Garden Candles has a well-deserved average rating of 4.9 stars out of more than 500 ratings. Containing base notes of rose, this particular jasmine variation works best in soy wax candles.
Best Jasmine Candles
I couldn't decide on my absolute favorite jasmine scented candle, so I'll talk instead about my top two favorites. The competition in this category is tough.
The Jasmine Sea Sun Candle was inspired by a famous perfume of the same name. The fragrance of this candle will remind you of warm and relaxing summer nights and the smell of jasmine at the seaside.
Kahani's Sonnet 43 Candle combines the scent of honeysuckle and jasmine for a honey-sweet aroma. You can get up to 60 hours of burn time out of this
7-ounce candle, which comes attractively packaged in a gold tin or glass jar.
Vanilla
Did you also know that vanilla has reputed stress-relieving and relaxing effects? It's true, which is why aromatherapists have been using vanilla to stabilize heart rates and reduce blood pressure for centuries.
Vanilla Fragrance Oils
For bedroom candles, Bulk Apothecary is the top contender with its Midnight Vanilla Fragrance Oil.
This vanilla has sugary undertones for an extra-cozy resting experience, excellent for wrapping yourself up in blankets against a cold winter night. This fragrance oil is highly concentrated, so you only need a few drops to scent even a large candle.
Best Vanilla Candles
At $48, Harlem Candle Co's Speakeasy Luxury Candle is a treat, but everyone deserves a treat occasionally. It combines the scents of vanilla and dark chocolate for an incredibly sensual experience and contains base tones of patchouli and palo santo.
Rosemary
Rosemary isn't just for cooking—the mere scent of the herb is enough to chase away anxiety. Incorporating rosemary in your bedroom candles will encourage calmness in your body and mind.
Rosemary Fragrance Oils
All the Candlemakers Store's bottles of rosemary fragrance oil cost less than $3 per ounce. With its high flash point, you can use this rosemary fragrance oil in candles made of any kind of wax, even those made from beeswax.
Best Rosemary Candles
The Peaceful Home Intention Candle by New Moon Beginnings is a rosemary-scented candle said to "invite divine energies into your life." There's no way to tell if this is true, but at the very least, its anxiety-busting properties will help you behave in a more way to others.
Peppermint
What's the deal with peppermint? In addition to discouraging rodents from turning your home into their home, the smell of peppermint can alleviate depression and even anxiety.
Peppermint might be associated with Christmas, but for these reasons, you should consider using it throughout the year.
Peppermint Fragrance Oils
You can pick up Crafter's Choice Purely Peppermint Fragrance Oil at Wholesale Supplies Plus. This fragrance oil is popularly used in soaps and lotions, but you can also use it in your candles for an intense peppermint smell.
Best Peppermint Candles
I especially like this simple and elegant Peppermint Single Wick Candle by Goose Creek. It has a powerful scent and is made with soy wax for a clean-burning candle that won't fill your bedroom air with harsh soot.
Frankincense
Frankincense is revered as a holy scent by several religions. This probably has to do with its documented healing and anti-anxiety properties
Frankincense Fragrance Oils
Because of its religious association, frankincense can be one of the pricier fragrance oils you can find. Somehow, Nature's Garden makes a perfectly acceptable version for less than $2 per ounce when you purchase at least eight ounces.
Use this in your homemade candles to add a delicious, woodsy atmosphere to your bedroom.
Best Frankincense Candles
This Ancient Frankincense Candle by famed London perfumer Ruth Mastenbroek evokes the fabled smells of Medieval England. Underneath the woodsy notes, you'll find a deliciously spicy base that will seemingly transport your bedroom to another dimension. I cannot say enough great things about this candle.
Frequently Asked Questions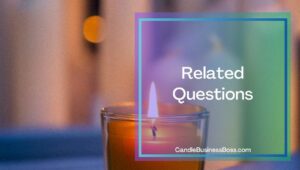 Is it safe to burn candles in the bedroom?
Yes, if you are careful. Take precautions to make sure all candles are extinguished before falling asleep, and their scent will permeate the air long after you put out the flame. Be sure to keep them away from curtains, fabrics, and other potentially flammable materials.
What about mixing these scents for an even better candle?
You can absolutely mix these scents, and you should try out different combinations to find your favorites. My favorite combination of scents on this list is lavender and vanilla, and if I'm not making my own, I like this version from Yankee Candle best. 
​
Looking to start your own candle making business, check out my startup documents here
Please note that the contents of this blog are for informational and entertainment purposes only and should not be construed as legal advice. Any action taken based on the information provided in this blog is solely at your own risk. Additionally, all images used in this blog are generated under the CC0 license of Creative Commons, which means they are free to use for any purpose without attribution.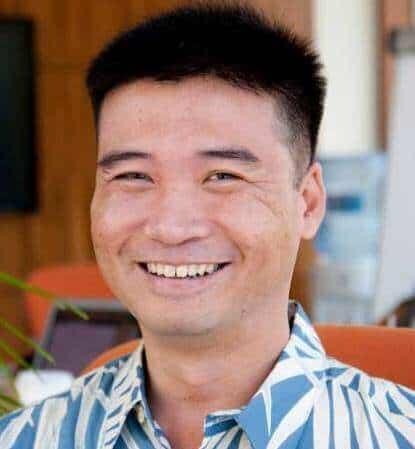 Meet Shawn Chun: Entrepreneur and Candle Business Fan.
I'm a happy individual who happens to be an entrepreneur. I have owned several types of businesses in my life from a coffee shop to an import and export business to an online review business plus a few more and now I create online candle business resources for those interested in starting new ventures. It's demanding work but I love it. I do it for those passionate about their business and their goals. That's why when I meet a candle business owner at a craft fair, farmers market, retail location or anywhere else I see myself. I know how hard the struggle is to obtain and retain clients, finding good employees all while trying to stay competitive. That's why I created Candle Business Boss: I want to help candle business owners like you build a thriving business that brings you endless joy and supports your ideal lifestyle.