When it comes to candles there are several factors to consider such as design and ingredients. However, one of the most essential aspects of candles is their fragrance. Whether it is being used as décor or getting burned the fragrance will be detectable and present, which makes it one of the key factors to any candle. No one will want to buy a candle that does not smell good.
So, what are some quality spring scents for candles?
Popular scents for spring tend to fall under a few different categories that revolve around happiness, freshness, and new beginnings. These include scents like rose, jasmine, iris, citrus, lemon, and clean linen. Having scents like these included in spring candles notes is key to having it smell like spring.
What Are Candle Notes?
Before you can begin to create your spring scents you need to understand how they are made because it is more than just adding a fragrance or essential oil to some wax. You will need to consider the candle's top, middle, and base notes. This typically means you are mixing multiple scents to create a nice overall scent that is a blend of three or more different ones.
The top notes are the most prominent scents found in each mixture. This means that they tend to be the most powerful scent of the group and tend to be scented like citrus or lavender when creating spring candles. There are no limits to the number of scents that can make up anyone note however three or less tends to be ideal, so they blend well without overpowering the rest of the notes.
Since they are more prominent, the top notes also tend to be what you notice when you first smell a candle. It provides you with your first impression of it however these scents will fade first as the candle begins to burn.
Whereas the middle notes are the base of the candle and tend to be more distinguishable after the candle has burned for a bit. Springtime scents are very popular middle notes for candles sold year-round because they are bright, airy, and balanced.
Such as raspberry, cherry, or lilac fragrances. They tend to be lighter allowing the scent to be prominent and complementary to the top note without trying to steal the show.
So, what are base notes? Well, base notes are the last scent to become noticeable after the candle has been burning for a longer duration. They tend to be the most long-lasting scent as well since they balance everything out. For spring scents this could mean sweet fragrances like vanilla or cedar to cut through the previous ones.
Listing and describing the scent of your candle is important as it shows your customer how the combination of fragrances work together to set a scene almost. It tells them a story essentially that you get to control.
Check out these calming fragrances you can add to your candles!
Let's break down a few popular spring candle scents to show specific examples of scents and what they are comprised of. This should allow you to better understand the notes and how they all balance one another.
Our first example is the Spring Has Sprung candle from Bath & Body Works. They describe the smell as strolling through a lily garden on a warm spring day. The top note is lilies, the middle note is dew-covered grass, and the base note is spring air.
This means that lilies will be your first impression of the candle, then dewy grass will slowly become noticeable, with spring air being the final scent to show up. Allowing you to almost picture yourself surrounded by lilies, feeling the wet grass under your feet, as you walk around in the crisp morning air.
Another example of a solid spring-scented candle is Optimistic Vibes from Goose Creek. While the name may not give much away about the scent it is spring-based. It is intended to be citrus-based with a focus on cleansing your mind and invigorating you.
They accomplish this by having a top note of lemon citrus to add a fruity impression. Followed by middle notes of lemon, grapefruit, and lime to maintain the citrus essence while changing the tone to a slightly different type. Lastly, the base notes are orange sugar and island rain to add a calming tone to the candle.
These are just two examples of how fragrance notes are used for spring scented candles and how they can balance one another or tell a story. Of course, the number of notes for each layer is optional depending upon your vision and the experience you want your customer to get from the candle.
Say, you are interested in providing a pina colada-based experience. You may begin with a very tropical scent like pineapple to lure them in. Then has middle notes of coconut and cream to cut the tangy scent of pineapple. Lastly, a base note of rum to add a bold yet smooth scent to the candle. Thus, creating a balanced scent that reminds you of spring break.
List Of Spring Scents To Use
Since we have covered how candle scents are combined and curated, we can now delve further into the specific tones and scents that are commonly used in spring candles.
The first grouping of scents is floral-based ones. Such as roses, lilies, jasmine, gardenia, geranium, and lavender to name a few. Some tend to be lighter than others so the type of flower chosen can vary depending upon the intended theme.
Another popular spring grouping is sweet scents such as candy, sugar, honeysuckle, cherry blossom, caramel, and honey. The list can go on and on, but these tend to be some of the most favored and used scents when people try to achieve a sweet scent.
The last grouping to discuss is the clean and airy scents. These typically make you think of the crisp morning air or fresh laundry. Scents in this category include clean linen, paperwhites, rain, or dewy grass. Items associated with cleansing and refreshing fit well here.
Keep in mind that these are just some of the more popular and in-demand scents when it comes to spring. However, each season offers different scents or experiences for customers, and you must be prepared for each one, not just spring. Especially if you are opening a candle business because fall and winter scents maybe even more popular than the spring ones.
People love their home to smell like cozy fall evenings and pine trees when the time comes. Although who would say no to a fresh and tropical candle? Not me.
Now that you know what the top, middle, and base notes of a candle are and how they perform together you can begin to create your spring scented candles. Scents that are sweet, airy, fresh, and floral tend to be the basis of spring candles. So, expect to be using rose, clean linen, oranges, and lemon in some of your candle scents.
Related Questions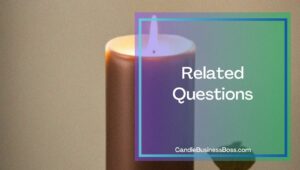 1. Do I need to include top, middle, and base notes in every candle?
No, you do not need to have all three bases in each candle sold if you prefer to use a single scent. However, that means that a lot of one singular fragrance will need to be used in each candle and that tends to be quite overpowering on its own. The notes help to balance one another creating a blend for each fragrance rather than having someone smell only rose.
2. How important is the scent of a candle to customers?
A candle's scent is one of the main decision factors for those who are purchasing it. People tend to seek out scents that reflect the time of the year. So once fall hit people enjoy fragrances like autumn leaves, fall evening, and others that remind them that it's beginning to get colder out. Whereas once spring hits people want to be reminded of the new beginnings and freshness it brings along. So, the scent of a candle does play a big part in its ability to be marketed.
3. Does the candle's name have to be directly related to its scent?
No, the scent and name of the candle can have no correlation if that's how you want to go about it. However, a spring-based name would allow your candle to be easily found by someone who is specifically searching for a sprint scent. Which allows it to be more accessible and searchable to any potential customers.
Considering starting your own candle making business. Click this link to checkout my startup documents here.
Please note that the contents of this blog are for informational and entertainment purposes only and should not be construed as legal advice. Any action taken based on the information provided in this blog is solely at your own risk. Additionally, all images used in this blog are generated under the CC0 license of Creative Commons, which means they are free to use for any purpose without attribution.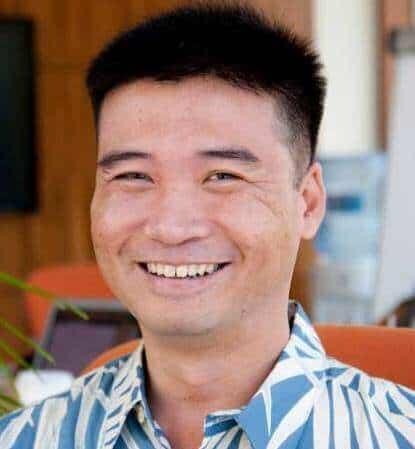 Meet Shawn Chun: Entrepreneur and Candle Business Fan.
I'm a happy individual who happens to be an entrepreneur. I have owned several types of businesses in my life from a coffee shop to an import and export business to an online review business plus a few more and now I create online candle business resources for those interested in starting new ventures. It's demanding work but I love it. I do it for those passionate about their business and their goals. That's why when I meet a candle business owner at a craft fair, farmers market, retail location or anywhere else I see myself. I know how hard the struggle is to obtain and retain clients, finding good employees all while trying to stay competitive. That's why I created Candle Business Boss: I want to help candle business owners like you build a thriving business that brings you endless joy and supports your ideal lifestyle.