Candles are good all year round, but whether you make candles for yourself or to sell, you should know what candle scents go best with each season. You probably know, for instance, that pumpkin spice goes with Autumn, gingerbread, and pine go with Winter, and floral candles best represent Spring. But what are good summer candle scents?
The best summer candle scents are those that evoke tropical vacations. These may include coconut, mint, and citrus aromas. Here is a list of the top 8 summer candle scents:
Coconut
Mint
Margarita
Tomato Leaf
Watermelon
Calla Lilly
Whether you are making your own candles or buying them from the store, you can incorporate these ten scents to make candles that are perfect for summer. Why are these considered summer scents? Because they either make you nostalgic for fun-in-the-sun beach vacations, or they are based on popular summer foods.
You can find both fragrance oils and candles that incorporate these scents and their variations. If you are selling candles at an online marketplace or farmer's market, make sure you start building your inventory in late Winter and early Spring, so you can start satisfying demand in late Spring and early Summer.
Coconut
If there is one scent, I would say is emblematic of summer, it is coconut. Coconut smells so much like summer that even suntan lotions are scented with it.
Coconut Fragrance Oils
There are a ton of excellent coconut fragrance oils you can use to scent homemade summer candles. My all-time favorite coconut candle fragrance oil is this one by Candle Science. It has a high fragrance load of up to 10%.
You can blend this fragrance oil with others to make intriguing summer-scented combinations. Here are some ideas for other fragrance oils that pair well with it:
Himalayan bamboo
Rainwater
Fresh-cut grass
Citrus agave
Sea salt and orchard
You can find these other fragrance oils at Candle Science as well.
Coconut scent works well in ivory and light-brown colored candles, which resemble the inside and outside of coconuts.
Coconut Candles
In summer, I love craft candles that combine coconut and lime. That's why this Summer Coconut Lime candle by Chaz Dean is one of my all-time favorites. Its three wicks maximize hot scent throw.
Mint
Mint is another delicious summer scent, and did you know that mice and other rodents hate its smell? All the more reason to have candles scented with mint burning in your house, garage, and basement.
Mint Fragrance Oils
My go-to mint-scented fragrance oil is this Sage & Mint Fragrance Oil by Nature's Fragrance. In addition to its mint and sage notes, it has a complex fragrance profile that includes the following:
Bergamot

Apple

Musk

Ozone

Green notes
This Sage & Mint fragrance oil is formulated to mix well with paraffin and soy wax candles, so if you are using beeswax or palm wax, choose another alternative.
Mint Candles
While there is plenty of competition in this category, my favorite mint summer candle is this Mint Mojito candle by Marco Island Candle Co.
Margarita
While all the other scents on this list are based on those found in nature, at least one man-made scent belongs on this list: margarita.
Margarita Fragrance Oils
The Flaming Candle's Frozen Margarita fragrance oil has one of the best scent throws on the market. Its margarita aroma is also instantly recognizable. It has a maximum scent throw of 8%, so you can use around one ounce per pound of wax when making your candles.
Margarita Candles
My favorite store-bought candle is Claraty Candle's Margarita Candle. What makes this one truly unique is not just its terrific summer smell, but also the fact that it looks exactly like a margarita on the rocks, down to its ice cubes and the salted rim.
Warning: this candle is so realistic, be careful that you (or a child) don't make a mistake and try to drink it!
Tomato Leaf
Tomato leaf is a newer scent that people did not often use in candles until recently. It may sound strange, but don't knock it 'til you've tried it.
Tomato Leaf Fragrance Oils
When making my tomato-scented candles, it took a while for me to finally settle on my favorite, which is Vine Ripened Tomato by Northwood Candle Supply. This oil artfully combines the scent of both the tomato plant and the tomato fruit itself for a deliciously subtle effect.
Tomato Leaf Candles
This 12-ounce soy-based Tomato Leaf candle from Edgewater Candles has an unbelievable burn time of 75 hours. I like this one not only for its smell, but also for its down-home mason jar styling and simple, clean white label.
The item description reads, "If summer had a smell, this would be it." That captures the candle's aromatic effect perfectly!
Watermelon
Summer wouldn't be summer without sweet, fresh watermelon. These days, watermelon isn't just for eating. It's also for scenting.
Watermelon Fragrance Oils
I've never understood why, but watermelon fragrance oil is a bit pricey. My favorite is this version by Bulk Apothecary. At over $8 per two ounces, you want to save it for your special occasion candles, or if you are selling them, make sure to charge a premium for your watermelon candles to avoid losing money.
Two ounces will make about three large candles. Bulk Apothecary is a well-respected supplier, however, and its fragrance oils are among the most potent smelling.
Watermelon Candles
I must hand it to Yankee Candle, but their Juicy Watermelon candle is my favorite retail watermelon-scented candle. Like all Yankee Candles, this is a paraffin-based candle, so you should find an alternative if you're sensitive to petroleum-based products.
Calla Lily
Calla lilies are a perennial flower with one of the most distinctive summery smells. This is a go-to summer candle scent for me, and I like it so much that I also use it in the Spring.
Calla Lily Fragrance Oils
Nature's Oil makes a distinctive version of Calla Lily fragrance oil. This is another of the more expensive fragrance oils, costing nearly $60 per pound. It is a perfect scent to use if you make premium candles with price points of $35 or more.
Calla Lily Candles
For a high-quality calla lily scented candle made in the USA, check this one out by Ava and Addi Candle Collection. It comes in three sizes and is housed in attractive aluminum jars with lids.
Is Candle Making an Expensive Hobby?
Sea Salt
If you miss the ocean spray, why not bring it to your home? Candles scented like sea salt also make great summer candles.
Sea Salt Fragrance Oils
You can buy sea salt fragrance oil for less than $3 from The Candlemaker's Store. This fragrance oil is optimized for all wax types and is also safe for bath and body products in case you ever make soaps or lotions.
Sea Salt Candles
Bed Bath & Beyond features the Heirloom Home Sea Salt Candle Collection, one of my favorite hand-poured retail candles. The scent of these candles is subtle, reminding me of the gentle smell of a beach walk or a day at the spa.
These candles come in a blue container that looks like the ocean, with a top that looks like shells on a white-sand beach. Attractive lids like this help remind us of the need to keep our candles covered when not in use to preserve scent throw.
Citrus
Last but certainly not least, any citrus scent—oranges, lemons, limes, grapefruit—makes perfect summer candles. Why do citrus scents pair so well with summer? If you have ever lived in a tropical location, you know that when citrus trees ripen in the summer, they fill the air with distinctive scents.
Citrus Fragrance Oils
Enter the word "citrus" into the search engine block at Candle Science, and you will find 95 query results. That's right, Candle Science has almost 100 different citrus-scented fragrance oils for you to use in your summer scented candles. I haven't even tried them all, but of the ones I have tried, these are my favorites:
Citrus agave

Blood orange

Grapefruit and mangosteen

Mimosa and mandarin

Sweet orange and sriracha
It's fitting that Candle Science would be featured in the first and last items of this list because all their products are genuinely spectacular and economically priced.
Citrus Candles
Harlem Candle Co. is one of my favorite retail candle manufacturers. As far as I'm concerned, they win best citrus candle category with their Sugar Hill Candle. This 80-hour candle is the "essence of sparkling citrus" with orange, lemon, and other citrus scents.
With a double wick, the Sugar Hill Candle can fill a 2,000 square foot space with its light, citrus scent. If you buy no other candles on this list, you should consider buying at least this one.
Related Questions
Isn't it too hot to burn candles in the summer?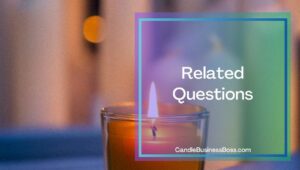 While candles can fill a room with their scent, they don't put out much heat. A candle puts out about 80 watts of energy in the form of heat, not much different from a standard light bulb.
Is there anything extra I should do to burn summer candles safely?
You should be careful about the conditions of candle burning regardless of season, but during the summer, make sure when you open a window that the draft doesn't blow a curtain or anything else into the vicinity of your flame.
What Scents Are Best For Christmas?
Looking to start your own candle making business, check out my startup documents here
Please note that the contents of this blog are for informational and entertainment purposes only and should not be construed as legal advice. Any action taken based on the information provided in this blog is solely at your own risk. Additionally, all images used in this blog are generated under the CC0 license of Creative Commons, which means they are free to use for any purpose without attribution.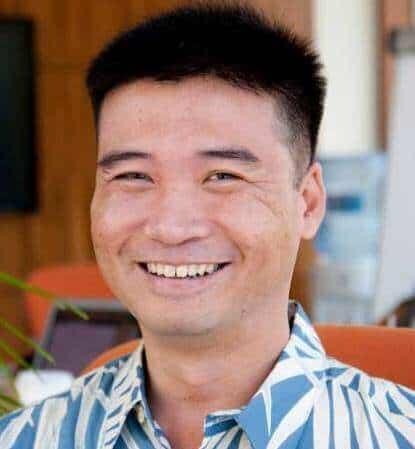 Meet Shawn Chun: Entrepreneur and Candle Business Fan.
I'm a happy individual who happens to be an entrepreneur. I have owned several types of businesses in my life from a coffee shop to an import and export business to an online review business plus a few more and now I create online candle business resources for those interested in starting new ventures. It's demanding work but I love it. I do it for those passionate about their business and their goals. That's why when I meet a candle business owner at a craft fair, farmers market, retail location or anywhere else I see myself. I know how hard the struggle is to obtain and retain clients, finding good employees all while trying to stay competitive. That's why I created Candle Business Boss: I want to help candle business owners like you build a thriving business that brings you endless joy and supports your ideal lifestyle.