No matter what age you are, candles have been a part of your life, whether it was a luxury your family chose to have year-round or if you had candles on your birthday cake. Regardless of your interest or experience with candles, people have been purchasing them for various reasons for hundreds of years. So what makes them popular, and who buys candles?
What age group buys the most candles?
Adults ranging from twenty to forty-four purchase the most candles on a regular basis, and women tend to purchase them more than men. Targeting women within that age range means focusing your marketing on stress relief, aromatherapy, and gifts.
So what factors into a person's decision to buy a candle, and how can you market it to that specific demographic? How do you open up or tap into a different demographic? Read on to find out more about how you can market your candles to the right customers.
Running the Numbers
Much of the industry information is determined through the National Candle Association. They have completed studies over the years to determine some of the industry's trends, including candle product sales.
According to their data, about 35 percent of candle sales happen during the Christmas and holiday season, while 65 percent of candle sales happen year-round. About 65 percent of people have also reported that sometime in their lives, they have purchased a candle, making it an extremely broad and wide-reaching market.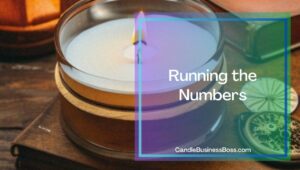 When it comes to picking a candle, the National Candle Association also has determined consumer preferences. For one, container and jar candles are still the most popular types of candles. They also choose based on what they intend to do with the candle, and most consumers use it for stress relief or as home décor.
Who buys candles?
As far as the industry goes, all types of people purchase candles—it's not something that one particular age group, race, gender, or other determining target market is primarily focused on.
The National Candle Association also states that 90 percent of all candles are still purchased by women.
And don't think that this is a dying market—Marketwatch determines that within the next few years, the candle market could grow by seven to eight percent, creating an almost 3.5-billion-dollar industry.
What age demographic purchases the most candles?
That wide age group of twenty- to forty-four-year-olds continues to be the highest age demographic for candle purchases. While this demographic may seem extremely wide, most younger adults are more likely to spend their money on candles, and therefore tend to be in the most applicable age range.
The older a person gets, the less likely they are to buy a candle. That's also the case with being younger. On the lower end of the spectrum is those under eighteen. Because of low income, candles are not likely to be high on their list.
Why do customers buy candles?
There are several factors that go into purchasing a candle, and according to the National Candle Association, fragrance, color, cost and shape are the most important factors. For the most part, the primary decision-making factor is the candle's scent. 75 percent of people purchasing candles say this is the most important part of their purchase.
There are many reasons why someone might purchase a candle, but one of those reasons is simply emotion. In almost all cases, a candle is a luxury item and is not necessary, so whoever is purchasing your candle is treating themselves with a bit of indulgence.
Aromatherapy is another reason customers buy candles. Relieving stress through scents has been used for many years, and customers can easily decide to purchase one of your candles based on that alone.
There is also that faith or religious based factor. Many will burn candles as part of their daily rituals, so you can also play into that market.
Customers also purchase candles as gifts. Regardless of the look, smell, or novelty, you have the opportunity to tap into the gift market through any demographic.
How to Market Your Candles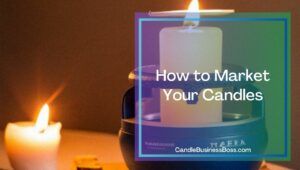 Regardless of what the age group or target market is, you should be cross promoting your candles. What does that mean for a candle company? Make your candles serve multiple purposes, like choosing an aesthetically pleasing container so your candles can be considered home décor.
If you're interested in tapping into the aromatherapy market, you may need to create your candles with essential oils. These will help the most when burnt for stress relief, and customers searching for this sort of candle will also appreciate the environmental friendliness of using essential oils as fragrance.
Some of your consumers may be environmentally conscious. You can also tap into that by making sure to use environmentally friendly, natural waxes like soy wax or beeswax.
You should also focus on making your candles seem high end and good quality, regardless of the price. All age groups are going to want to spend their money on something that isn't just effective and functional but looks good.
Sell Your Candles to Untapped Markets
So, you know what the most popular market is, but that means that adult women are going to be inundated with possibilities for their candle purchases. How do you consider the niches of younger and older people and target your candles towards them?
Younger people typically have less money to spend on luxury items, so if you're looking to create a candle for them, keep the pricing low. You should also create fun and exciting colors and scents to attract a younger crowd. You can also adjust your marketing for your existing candles by selling them through a more youth based social media market, like TikTok.
When it comes to older people, they also may have a limited income. Less expensive candles may cater more to this market and age demographic as well. Consider what they may be using their candles for, whether it's home décor or aromatherapy or anything in between. Much like younger audiences, consider a social media campaign for older audiences on Facebook, or even through print or television.
You may also find an untapped market in your community.
While focusing on certain age groups or demographics may help overall, consider hitting the streets. Your community is focused now more than ever on small businesses. So, creating a promotion where your local customers can purchase your candles in person at an event or craft show can also boost your sales; and your marketing. People that attend local community events or craft shows can spread the word to their friends and family. Which can then spread to others as well. Don't be afraid of the marketing concept of word-of-mouth advertising. For small businesses—and especially in the age demographic of twenty- to forty-four-year-old women. Word-of-mouth can be vital to their survival. Don't be afraid to tap into the way that this demographic primarily communicates—through each other.
It's important to find your niche as you sell your candles. And one of those niches can be your age demographic. Women within that age range of twenty to forty-four tend to be the highest market demographic for candles. But that doesn't mean you're limited to that single market. Broaden your candle choices to include scents all ages may like at prices that everyone can benefit from. You never know—shifting your candle making focus to include a larger demographic may actually increase your profits in other markets as well.
Be sure to follow the data—your data may be different from other candle making companies. Decide what is best for your business and your brand before shifting your focus. And make sure you focus on the most important thing in your business—what the customer wants.
Beginners Guide to Making Candles (How to make a candle)
Frequently Asked Questions
What is the industry standard of pricing for homemade candles?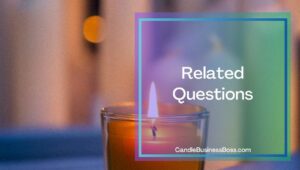 According to the National Candle Association, pricing of candles run about $2 for a votive up to $35 for a larger candle, such as a jar or pillar candle. Most average sized jar candles cost about $20 per candle. Because of this and the sheer number of candles that people purchase a year, the industry sits at about $3 billion spent annually.
What are the most popular candle scents purchased by consumers?
According to the Harlem Candle Company, the most popular scents in 2021 include lavender, palo santo, coffee, eucalyptus, fir, vanilla, pumpkin spice, peppermint, sandalwood, and rose.
What types of candles do men purchase the most?
While candle scents are not gendered, men have started to purchase more and more candles as the industry grows. Some of the scents that men typically purchase are sandalwood, vanilla, cedar, and any other smell that falls into the musky category.
What is the best jar size for selling candles?
The best-selling jar size continues to be the eight-ounce candle. Most larger candles like 12- or 16-ounce sizes are still extremely popular, but the smaller sizes tend to outsell the larger ones due to price and accessibility.
Looking to start your own candle making business, check out my startup documents here
Please note that the contents of this blog are for informational and entertainment purposes only and should not be construed as legal advice. Any action taken based on the information provided in this blog is solely at your own risk. Additionally, all images used in this blog are generated under the CC0 license of Creative Commons, which means they are free to use for any purpose without attribution.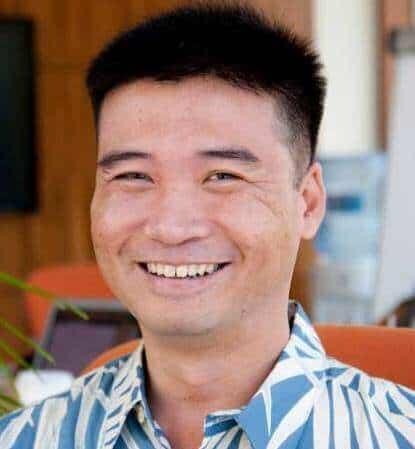 Meet Shawn Chun: Entrepreneur and Candle Business Fan.
I'm a happy individual who happens to be an entrepreneur. I have owned several types of businesses in my life from a coffee shop to an import and export business to an online review business plus a few more and now I create online candle business resources for those interested in starting new ventures. It's demanding work but I love it. I do it for those passionate about their business and their goals. That's why when I meet a candle business owner at a craft fair, farmers market, retail location or anywhere else I see myself. I know how hard the struggle is to obtain and retain clients, finding good employees all while trying to stay competitive. That's why I created Candle Business Boss: I want to help candle business owners like you build a thriving business that brings you endless joy and supports your ideal lifestyle.