Beginning a candle manufacturing company demands extensive preparation as well as the implementation of specific business strategies. Putting together a detailed business plan is one of the most important things you can do to position yourself for growth in your endeavors.
The best way to execute your candle manufacturing business plan is for you to include market research, define a target audience, create unique candle designs, source quality materials, establish production space and distribution channels, develop a marketing strategy, monitor finances, and prioritize customer satisfaction.
In this article, we will discuss these critical actions that need to be taken to efficiently execute the business plan for your candle manufacturing company. You will be able to establish a strong basis for your endeavor if you take into account these variables.
Market Research
An essential step that can significantly impact your chances of growth is completing extensive market research before starting your candle manufacturing venture. Gaining important insights into consumer preferences, new trends, and the competitive environment depends heavily on market research. You can gain a thorough grasp of your target market by devoting time and effort to researching market demographics, trends, and purchase habits.
You may adjust your products and marketing techniques to the unique demands and preferences of your target customers by conducting market research. You can identify market voids your distinctive solutions can address by examining competing candle companies' strengths and flaws. With this knowledge, you may market your candles as distinctive and appealing, providing you an advantage over competitors.
You can also use market research to help you decide on pricing, marketing tactics, and product development. You may create candles that meet the needs and expectations of your target market by studying their demand and preferences. You can choose the best price plans by studying industry trends and competitor data.
Define Your Target Audience
For your candle manufacturing company to be productive, it is essential to develop a thorough understanding of your target market. You may efficiently design your products and marketing initiatives to match the demands of your ideal customers by identifying their demographics, interests, and preferences.
Determine the precise market groups that make up your target market, to begin with. Are you targeting environmentally concerned customers who value sustainability? Perhaps your target market is those who enjoy luxury candles and value attractive and high-quality design. Maybe you're going after those who want to use candles to gain the therapeutic benefits of aromatherapy. Each segment has unique traits and preferences that should influence your strategy.
Establishing the age, gender, region, and income level of your target market can give you important information about their purchasing habits and lifestyle preferences. You can better match your candle designs and messaging with their choices by having an understanding of their interests, pastimes, and values.
These insights serve as a compass for your marketing and product development plans. It helps you design candles that appeal to your target market by using eco-friendly materials, including opulent features, or concentrating on particular smell profiles to create particular feelings. You can convey the benefits of your products and build trust with potential consumers by focusing your marketing efforts on the specific demands and preferences of your target market.
Check out this article to know what's inside your scented candle business plan.
Create Unique Candle Designs
Being distinctive from the competition in the very competitive candle market is crucial for drawing clients and growing a thriving company. By coming up with eye-catching candle designs that are distinctive and visually appealing, you may stand out from the competition.
Explore a wide range of options for forms, sizes, colors, and scents to accomplish this. Try out various combinations to develop a diversified product range that caters to different customer tastes. You can accommodate all tastes and events by providing a wide range of options, ensuring there is something for everyone.
Think about including organic and sustainable components in your candle designs. A strong selling point can be demonstrating your dedication to sustainability in light of the growing number of environmentally sensitive customers. Use environmentally friendly ingredients like soy or beeswax, and look for recyclable container solutions.
Another crucial component of distinctiveness is the pursuit of innovation. Keep pushing yourself to create original concepts and cutting-edge designs that will distinguish your candles from the competition. This can entail trying out unusual smell combinations, offering novel candle designs, or adding special features like embedded decorations or individualized components.
Focusing on developing distinctive and eye-catching candle designs can help you not only draw in your target market but also forge a strong sense of brand identification. Your candles progress from being a simple commodity to a representation of your taste, creativity, and uniqueness. This distinctiveness aids in the development of a devoted clientele that values the innovation and skill that went into your creations.
Source Quality Materials
Your candles' quality is a crucial aspect that is directly related to the materials used in their manufacture. Finding trustworthy vendors who provide high-quality waxes, fragrance oils, wicks, and other necessary candle-making supplies is crucial. You can guarantee consistent quality throughout the whole candle manufacturing process by selecting from reliable sources.
It's crucial to perform extensive quality inspections to ensure that your candles adhere to industry standards. Perform performance, durability, and safety tests on the materials. Make sure the wax burns evenly and produces a clear, steady flame by testing its melting point and consistency.
Check the fragrance oils' scent throw and durability to make sure they fill the space with enticing aromas. Make sure the wicks are stable and the right size to ensure optimal burning by inspecting them.
Using high-quality materials provides many benefits. First off, it makes it possible for you to produce candles that burn uniformly, reducing wax wastage and giving clients a better experience. Second, premium fragrance oils guarantee that your candles emanate enticing and enduring scents that improve the mood and client contentment. Using top-notch materials helps your candles last longer on the shelf, lowering the possibility of product deterioration and guaranteeing that clients get candles that retain their quality over time.
By regularly delivering candles of the highest caliber, you meet your client's expectations and raise the possibility of return business and good word-of-mouth advertising. Customers who are happy with your product are more likely to become devoted brand ambassadors and tell their friends and relatives about the outstanding quality of your candles.
Establish Production Space and Distribution Channels
To run a candle manufacturing company effectively, you must set up a distinct production area. This area needs to be carefully planned to follow safety rules and enhance the production workflow.
Assessing your production needs will help you find a workplace that meets your needs. Make sure there is enough space for the necessary tools, workstations, and storage. Put in place adequate ventilation and safety precautions to safeguard employees and stop any potential risks related to candle production.
Ample storage space should be set aside for organizing and storing raw goods like waxes, aroma oils, and wicks. This guarantees straightforward access and effective inventory management, enabling smooth production planning and reducing delays.
Establishing efficient distribution networks is equally important if you want to get your products into customers' hands quickly. Take into account a multi-channel strategy adapted to your target market. To reach a large audience while providing convenience and accessibility, investigate online platforms and e-commerce options.
To exhibit your candles in actual stores and draw in people who prefer to shop in person, look for local retail partnerships. You can even think about starting your brick-and-mortar store, which would provide you with a direct line to clients and let you develop a distinctive brand experience.
Whatever distribution channels you decide on, give top priority to effective shipping and logistical procedures to guarantee on-time deliveries. To handle orders, track stock levels, and satisfy client demand, implement effective inventory management systems.
Develop a Marketing Strategy
To effectively advertise your candle brand and connect with your target audience, you must develop a well-defined marketing strategy. Use a variety of marketing platforms and strategies to increase your audience and level of interaction.
Utilize social media networks to communicate with potential clients and visually promote your products. Create compelling material that draws readers in by highlighting the special qualities and advantages of your candles. Collaboration with influencers that share your brand's beliefs might help you reach a wider audience and establish credibility.
Use email marketing as part of your strategy to connect with your audience directly. Use newsletters, special offers, and personalized communications to build relationships with customers, encourage repeat business, and reward loyalty.
Your marketing activities revolve around the creation of content. Create eye-catching images, movies, and blog articles that inform, inspire, and engage your audience. Share DIY candle-making hints, decorating suggestions, or tales that highlight the skill and zeal that went into creating your brand. Your credibility as a trusted authority in the candle industry will grow due to the great material you produce.
Create a memorable brand narrative that appeals to your target market. Emphasize the principles, sources of inspiration, and differentiators of your candles. You can distinguish your business and leave a lasting impact by stirring emotions and forging deeper connections.
Optimize your website for search engines and use search engine marketing (SEM) strategies to improve your online presence. To attract prospective clients who are actively looking for candles or related products, invest in focused advertising campaigns.
Check out this article to know what's inside your business plan for market differentation.
Monitor Finances
To guarantee the long-term viability and profitability of your candle manufacturing firm, maintaining a rigorous attitude to financial monitoring is essential. You may learn a lot about your financial situation by maintaining detailed records of your costs, sales, and profit margins.
To establish a balance between profitability and competition, regularly evaluate your pricing approach. Conduct in-depth market research to comprehend the pricing dynamics within the candle sector, taking into account elements like production costs, consumer perception, and market demand. Regularly evaluating your pricing and making required adjustments will help you maximize sales and make sure your candles are always priced fairly.
It's critical to keep a careful check on overhead expenses to preserve financial stability. Always look for ways to improve operational efficiency, whether it be by optimizing production processes, negotiating better supplier contracts, or putting in place affordable inventory management solutions. You may increase your profit margins and your company's overall financial health by reducing wasteful spending.
Making informed business decisions and recognizing areas for development requires routinely assessing your financial performance. Consider examining important financial indicators including cash flow, gross margin, and return on investment.
You can use this research to spot inefficiencies or overspending, uncover patterns, and highlight development prospects. You can make business-advancing decisions by having a comprehensive picture of your financial situation.
Prioritize Customer Satisfaction
Customer satisfaction is the top priority in the candle manufacturing industry. You may give your consumers a great and satisfying experience by providing exceptional customer service, responding quickly to questions and feedback, and resolving any difficulties that may come up.
Going above and beyond to satisfy your client's requirements and expectations is a key component of providing outstanding customer service. Whether they contact you by phone, email, or social media, respond to their questions right away to make them feel valued and heard. Consider any criticism or advice with real attention, and use the chance to make your goods and services better as a result of their input.
Building credibility and trust can be accomplished by encouraging customer evaluations and testimonials. Ask for reviews from happy customers and highlight their good interactions in your marketing materials, on your website, and on social media. Testimonials act as social proof and have a big impact on how potential customers make decisions.
Furthermore, retaining a competitive edge depends on consistently working to enhance products based on client input. Pay attention to their tastes, aspirations, and recommendations, and incorporate them into the creation of your products. You may show that your customers' enjoyment is crucial to your company by actively involving them in the development of your products.
You may develop lasting relationships with your clients by making customer satisfaction your top priority. Customers who are happy with their purchases are more likely to stick with your brand and promote your candles to their friends, family, and networks. Positive word-of-mouth is a potent instrument for business expansion and can have a big impact on your reputation and efforts to attract customers.
Frequently Asked Questions
How significant is market research in a business plan for a candle manufacturer?
A business plan for candle manufacturing must include market research since it offers vital information about consumer preferences, market trends, and the competitive environment. It assists you with identifying your target market, comprehending their needs, and creating products and marketing plans that meet market demands. By ensuring that your products connect with customers and stand out in the market, market research facilitates informed decision-making and raises the likelihood of achievement.
Why is it crucial for a company that makes candles to put its customers first?
For a candle manufacturing company to succeed in the long run, client satisfaction must be prioritized. consumers who are happy with your product or service are more likely to become brand advocates and repeat consumers.
You can develop solid relationships, promote trust, and improve the reputation of your company by delivering high-quality goods, offering first-rate customer service, and aggressively seeking and addressing consumer feedback. Positive word-of-mouth can considerably aid in the expansion and longevity of your company, and it also plays a key role in generating customer happiness.
How can the achievement of a candle manufacturing company be impacted by the supply of high-quality materials?
Producing candles that exceed consumer expectations and stand out on the market requires the use of high-quality materials. Your candles will burn evenly, release pleasant scents, and have a longer shelf life if they are made with high-quality waxes, fragrance oils, wicks, and other components.
Utilizing top-notch materials will improve your candles' overall quality and performance, resulting in happy consumers and favorable feedback. Using high-quality materials can help your company build its credibility and reputation while luring discriminating clients who appreciate exceptional craftsmanship in their candle purchases.
To learn more on how to start your own candle-making business check out my Startup Documents here.
The information provided by CandleBusinessBoss.com ("The Site") is for general informational purposes only. All information on the Site is provided in good faith, however, we make no representation or warranty of any kind, express or implied, regarding the accuracy, adequacy, validity, reliability, availability, or completeness of any information on the Site. Under no circumstance shall we have any liability to you for any loss or damage of any kind incurred as a result of the use of the Site or Reliance on any information provided on the Site. Your use of the Site and your reliance on any information on the Site is solely at your own risk. This blog post is for educational purposes only and does not constitute legal advice. Please consult a legal expert to address your specific needs. Terms and Conditions.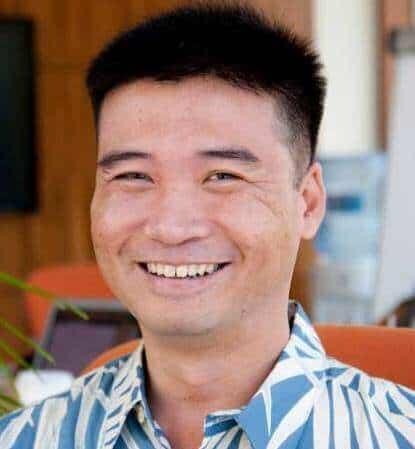 Meet Shawn Chun: Entrepreneur and Candle Business Fan.
I'm a happy individual who happens to be an entrepreneur. I have owned several types of businesses in my life from a coffee shop to an import and export business to an online review business plus a few more and now I create online candle business resources for those interested in starting new ventures. It's demanding work but I love it. I do it for those passionate about their business and their goals. That's why when I meet a candle business owner at a craft fair, farmers market, retail location or anywhere else I see myself. I know how hard the struggle is to obtain and retain clients, finding good employees all while trying to stay competitive. That's why I created Candle Business Boss: I want to help candle business owners like you build a thriving business that brings you endless joy and supports your ideal lifestyle.