Starting a candle-making business from home may be an interesting and gratifying experience. It enables you to express your creativity, interact with clients, and develop an efficient business on your terms. However, it's essential to approach it methodically to ensure a great start.
To best begin your candle-making business from home, you should conduct thorough research, establish a dedicated workspace, experiment with designs and scents, create an online presence, market strategically, fulfill orders efficiently, and continuously improve based on customer feedback.
In this article, we'll walk you through the steps you need to take to start your own candle-making business from home. By taking the appropriate measures, you may establish a firm foundation for the growth of your business.
Conduct Extensive Research
Researching well before starting your candle-making adventure is essential for growth. Spend some time learning about the diverse world of candle-making methods, which include pillar, taper, and container candles. Each method has its distinctive qualities and calls for various abilities and supplies.
Learn about the many wax, wick, scent, and color varieties that are available in addition to the numerous ways. You have a vast range of options to choose from, and being aware of each one's advantages and disadvantages can help you choose your supplies wisely.
Safety should always come first when manufacturing candles. Spend some time learning about the precautions and excellent practices that are part of the procedure. This entails knowing how to handle hot wax safely, working in a location with good ventilation to prevent fume buildup, and using the necessary tools and safety gear. You may guarantee a secure and delightful candle-making experience by adhering to these safety recommendations.
Understanding the current trends, target market, and prospective rivals in the candle sector requires market research. To find chances for innovation and distinction, analyze consumer preferences, market demand, and pricing tactics. This information can help you distinguish yourself from the competition and create a special place for yourself in the market.
Establish a Dedicated Workspace
The first step in assuring effectiveness, productivity, and safety for your candle-making business is to establish a designated workstation. It is crucial to pick a suitable location within your home where you may operate without interruption and in comfort. Choose a place that can fit your equipment, supplies, and workflow after taking the available space into account.
Prioritize good ventilation when organizing your workspace to enable the movement of fresh air. Any fumes or odors that may be produced during the candle-making process can be eliminated with the use of good ventilation. A location near a window that can be opened for more airflow is preferable. This improves safety while also fostering a pleasant work atmosphere.
Another important component of a well-designed office is lighting. When working on fine details, make sure the location is well-lit so you can see clearly and see any potential dangers. For a balanced and well-lit workspace, a mix of natural and artificial light sources is optimal.
Invest in a solid countertop or worktable that can support the weight of your tools and offer a firm surface for pouring and constructing candles. To ensure ergonomic comfort while working, take the table's size and height into consideration.
Moreover, arrange your supplies, tools, and equipment in an orderly fashion. Make use of storage options like shelves, drawers, or bins to keep everything organized and simple to find. This structure not only improves productivity but also creates a tidy, professional workspace.
Your production process might be streamlined by having a dedicated workplace. It eliminates the requirement for constant setup and breakdown, allowing you to work uninterrupted on your candle-making tasks. An area that is clearly marked and arranged also makes it easier for you to keep your surroundings neat and orderly, which lowers the danger of accidents and increases overall safety.
Do not forget that your dedicated workplace should be used just for your candlemaking business. To keep your personal and professional lives apart, refrain from utilizing it for anything else. You may maximize candle production, work more effectively, and establish a professional environment that supports the expansion of your home-based candle-making business by setting up a specialized office.
Check out this article to learn how you can start your candle business with little investment only.
Experiment with Designs and Scents
The chance to let your creativity run wild and experiment with designs and scents is one of the most exciting aspects of manufacturing candles. You may create distinctive candle types that reflect your brand's personality and enthrall clients by engaging in this creative investigation. To create visually attractive candles, embrace your creative side and let your imagination soar as you experiment with various molds, containers, and ornamental accents.
Finding your candle designs requires experimentation. Use numerous molds of varying sizes and shapes to produce a wide variety of candles that suit various tastes. Each design presents an opportunity to demonstrate your creative talent, whether it be through graceful pillars, endearing votives, or detailed unusual designs. To give your candles an added touch of beauty and individuality, think about adding decorative components like dried flowers, herbs, or embeds.
Explore the intriguing world of smells as you look at designs. Try out various scents, from soft florals to calming herbal combinations, and everything in between. To accommodate a range of customer tastes, provide a large selection of fragrance selections.
Keep track of your experiments and make a note of the combinations that appeal to your target audience the most. This list will be a useful tool for enhancing your candle selections and creating a distinctive look that distinguishes your company.
You'll discover what works best for your candles and your consumers through this process of experimentation. It's an opportunity to hone your skills, comprehend the nuances of various materials, and find uncommon pairings that arouse feelings and produce unforgettable experiences for your clients. By embracing the fun of experimentation, you can keep your candle offerings up to date with trends while also keeping them original and fresh.
Keep in mind that this exploration and improvement process is ongoing. Pay attention to your consumers' choices as you receive their input so you may make adjustments. Strive to develop and improve, constantly looking for fresh design ideas and scent combinations that will enthrall and pleasure your target audience.
Create an Online Presence
Building a strong internet presence is essential for the growth of any business, including a home-based candle manufacturing operation, in today's fast-paced digital world. A great place to start showcasing your goods, telling your brand's story, and providing important contact details is by building a professional website.
Make sure the design of your website reflects the aesthetic of your company and is aesthetically appealing. Make it simple to navigate so that customers can access information about your candles, prices, and ordering requirements with ease. As more and more clients are using their smartphones and tablets for browsing and shopping, it's critical to optimize your website for mobile devices.
Utilize the strength of social media platforms in addition to your website to increase your online presence and engage with more people. Through visually appealing photos, engaging videos, and interesting material, social media sites like Instagram, Facebook, and Pinterest provide fantastic chances to promote your candles. Share behind-the-scenes looks at your candle-making process, draw attention to the distinctive qualities of your products, and engage your audience in live video chats, comments, and direct messaging.
When it comes to keeping an active online presence, consistency is essential. Update your internet presence frequently with pictures of your candles that are of a high standard, along with intriguing captions that explain the background of your company and its products. Utilize pertinent hashtags to broaden your audience and draw in possible clients who are looking for articles about candles.
Building a loyal consumer base requires engagement. Messages, comments, and inquiries should all be swiftly addressed kindly. Run competitions, solicit feedback, and display customer testimonials to promote consumer connection. You may cultivate a sense of community and brand loyalty around your business by regularly connecting with your audience.
Never forget to evaluate your online presence's effectiveness regularly and make improvements as necessary. Analyze website statistics to comprehend visitor behavior and spot areas for development. Pay attention to how well your social media posts are performing, examine engagement analytics, and change your plan as necessary.
Market Strategically
Creating a smart marketing plan that will optimize your exposure and produce steady sales is crucial for marketing your home-based candle-making business effectively. Finding out as much as you can about your target market's tastes, hobbies, and purchase habits is the best place to start. This will enable you to specifically personalize your marketing initiatives to meet their needs.
Create messaging that is captivating and emphasizes the special qualities and advantages of your candles. Showcase the unique qualities that make your products stand out from the crowd, such as the premium components, alluring smells, or gorgeous designs. Create a connection between your candles and your target audience's lifestyle or ideals by developing a brand story that speaks to them emotionally and resonates with them.
To reach a larger audience, combine traditional and internet marketing tactics. Utilize social media's influence to promote your candles and interact with potential buyers. Work along with bloggers or influencers who share your company's ideals to promote your goods to their audiences by utilizing their existing followings. Participate in community events like farmers' markets or craft fairs to meet people in your area, get exposure, and develop connections with possible clients.
Use email marketing campaigns to alert clients about the release of new products, discounts, or exclusive specials. To keep your audience interested, build a mailing list through your website or face-to-face encounters and send them regular newsletters or updates. Offer exclusive rewards in your emails to encourage repeat business and personalize them to make clients feel valued.
Monitor the effectiveness of your marketing campaigns and evaluate the outcomes to adjust your plans. To determine the growth of your efforts, track indicators like website traffic, social media engagement, and conversion rates. Focusing on the strategies that produce the best results, modify your marketing strategy as necessary.
Learn more about candle business at home by visiting this article here.
Fulfill Orders Efficiently
As your candle-making company grows and draws in more clients, effective order fulfillment becomes increasingly important for preserving customer satisfaction. Establishing efficient procedures that manage orders, packaging, and shipping in a timely and systematic manner is crucial.
It's crucial to spend money on high-quality packaging supplies to safeguard your candles during shipping and give your customers a satisfying unboxing experience. Select packaging for your brand that not only offers appropriate padding but also portrays a professional image. Consider sustainable and eco-friendly packaging solutions to reflect the ideals of clients who care about the environment. This proves your dedication to sustainability and can draw in more clients.
For efficient operations, it's critical to keep accurate records of orders, inventory, and customer information. Use an effective order management tool to help you keep track of new orders, inventory levels, and client information. This makes it possible for you to quickly fill orders, prevent stockouts, and keep in touch with customers.
Giving consumers a great order fulfillment experience requires prompt communication. Keep clients updated on the status of their orders by sending out regular updates and tracking details. Responding quickly to any questions or issues will show your dedication to client pleasure.
You may encourage customer loyalty and encourage repeat business by providing a seamless and effective order fulfillment experience. Customers who are happy with your candles are more likely to tell others about them and buy from you again in the future. Review and refine your order fulfillment procedures frequently to find any bottlenecks or potential areas for improvement. As your firm expands, this might help you maintain high levels of client satisfaction and manage rising order volumes.
Continuously Improve Based on Customer Feedback
Customer feedback is an invaluable tool for expanding and enhancing your home-based candle-making business. Encourage customers to provide feedback by asking for it in online reviews, surveys, or social media interactions. Every opinion, recommendation, and preference contains insightful information that might influence the course of your company.
Pay close attention to and act upon any criticism you may receive. Examine the patterns and trends in consumer feedback to find areas that could use improvement. Use this useful information to improve the packaging, smells, designs, and even the customer service procedures for your candles. You can make items that better match your consumers' requirements and preferences by paying attention to those needs and preferences.
A new product varies based on consumer demand or market developments might be introduced. Continually monitor client preferences and adjust your products as necessary. This proactive attitude shows that you are dedicated to exceeding consumer expectations and remaining one step ahead of the competition.
It improves the quality of your products and fosters trust and loyalty to actively listen to your customers and take their input into account. You build a solid reputation in the market by proving that you value their thoughts and are attentive to their needs. Customers who are happy with your products are more likely to purchase from you again and recommend your company to others, which will help your candle manufacturing company to expand.
Make gathering and analyzing feedback a regular component of your business plan. Ask for feedback from customers regularly through surveys, promote online reviews, and participate in social media discussions. Utilize new insights to adapt and develop, always aiming to surpass customers' expectations.
Frequently Asked Questions
What safety precautions ought I to take before launching a home-based candle-making business?
Safety is of the utmost importance when creating candles. Wearing protective clothes and eyeglasses, working in a well-ventilated location, melting wax in a double boiler or heat-resistant melting pot, keeping combustible items away from open flames, and checking wax temperatures with a thermometer are a few crucial safety considerations to remember. It's also essential to familiarize yourself with fire safety and keep fire extinguisher supplies close at hand.
How can I promote my home-based candle-making business effectively?
Promoting your candle-making business requires an excellent marketing approach. Create a strong online presence, to begin with by maintaining active social media accounts and a well-designed website. Share visually engaging content, behind-the-scenes information, and client endorsements to interact with your target audience.
To increase your exposure, use influencer collaborations, team up with nearby shops or boutiques, and take part in craft fairs or markets. To maintain contact with your customers, you should also think about running targeted advertising campaigns, extending special offers, and using email marketing.
How can I make my candles better based on client feedback?
The opinions of your customers are crucial for improving your candle products. Encourage customers to actively express their opinions and experiences on social media, in online reviews, and in surveys. Pay close attention to what they have to say and make note of any repeating themes or places that could want improvement.
Use this feedback to improve your candle designs, aroma combinations, packaging, and consumer experience in general. By incorporating consumer feedback into your product development process, continuously work to meet and beyond customers' expectations.
To learn more on how to start your own candle-making business check out my Startup Documents here.
The information provided by CandleBusinessBoss.com ("The Site") is for general informational purposes only. All information on the Site is provided in good faith, however, we make no representation or warranty of any kind, express or implied, regarding the accuracy, adequacy, validity, reliability, availability, or completeness of any information on the Site. Under no circumstance shall we have any liability to you for any loss or damage of any kind incurred as a result of the use of the Site or Reliance on any information provided on the Site. Your use of the Site and your reliance on any information on the Site is solely at your own risk. This blog post is for educational purposes only and does not constitute legal advice. Please consult a legal expert to address your specific needs. Terms and Conditions.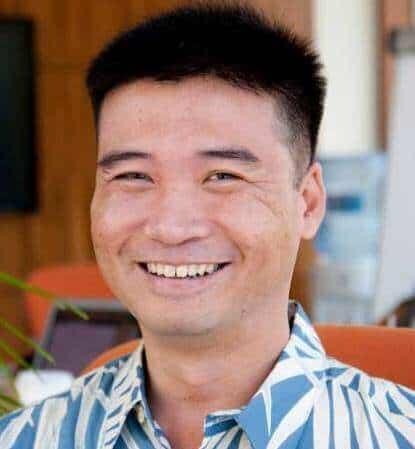 Meet Shawn Chun: Entrepreneur and Candle Business Fan.
I'm a happy individual who happens to be an entrepreneur. I have owned several types of businesses in my life from a coffee shop to an import and export business to an online review business plus a few more and now I create online candle business resources for those interested in starting new ventures. It's demanding work but I love it. I do it for those passionate about their business and their goals. That's why when I meet a candle business owner at a craft fair, farmers market, retail location or anywhere else I see myself. I know how hard the struggle is to obtain and retain clients, finding good employees all while trying to stay competitive. That's why I created Candle Business Boss: I want to help candle business owners like you build a thriving business that brings you endless joy and supports your ideal lifestyle.