There are so many hobbies existing in the world right now that could be turned into cash, and if you're already interested in candle making, you've found the right one. According to the National Candle Association, over $2 billion in sales of candles occur annually, meaning you too can start your own candle making business and make money doing so. But how do you start?
How to Start a Candle Making Business
Create your business plan and set up your business accounts.
Understand the legal requirements for selling handmade candles, including what is required to be written on your labels.
Get the proper licenses and insurance.
Find your location, whether it's online or in a physical shop.
Get your inventory and hire your staff (if needed).
Start marketing your product.
Breaking into this market may not be easy. But if you create your business plan and follow it every step of the way, you too can make your share of that $2 billion. Read on to find out how to start your candle making business the right way.
Create your business plan and set up your business accounts
While putting together a business plan may not be all that glamorous, putting together your entire plan before implementation can help you to prepare for all the possible things that may come your way—or set a plan to deal with things if you can't prepare for it.
Your business plan outlines all the choices you're going to make for your business from the beginning to the time you open your doors and beyond. It includes your management, operations, staffing, finances, legal structure, and even your business name. 
Whether you're starting out as an online candle company or looking to purchase a physical building—or starting small with the intention of growth—you need to consider the legal structure of your business. You have many options, like registering under a "Doing Business As" business or working in an incorporation or partnership, but your best option when starting a new business is considering a limited liability company. While it's all in the name, protecting yourself as an LLC means you limit your liability if something goes wrong with one of your products.
During the creation of your business plan, you should also be considering insurance. It may vary depending on the legal structure of your business or the physical location. But you should make sure that you are covered before creating a single candle.
Your business plan should also outline all the details of your business name and mission statement. Make your business stand out, but also make it timeless so down the road when you have brand loyalty. You are not forced to change your name to stay relevant.
Your business plan also needs your financial plan. Decide whether you will need to take out loans or borrow money from friends and family. Whether you think you need to or not, this financial outlook must be included in your business plan—it'll help you stay on target and may help you acquire loans in the future.

Understand the legal requirements for selling handmade candles, including what is required to be written on your labels
As you start creating your candle making business, before you even put candles on your physical or online shelf. You should understand what it takes to keep your business legal and within governmental regulations. There are standards set aside to govern the creation of candles through the ASTM International and should be followed to maintain complete compliance.
What are these rules? Most of these standards apply to the labelling you put on your candles. For one, your candles should be using the Imperial standard of measurement. While this may seem odd to those who use it consistently, it still is a standard set aside for the candle making industry and should be followed.
The standards also state that all fire safety warnings must be placed on the candles by point of sale. It should not be covered or obstructed, either—the word "WARNING" in large, bold letters is required. The candles should either have a pictogram fire safety warning on it or text explaining what could happen if fire safety is not followed.
Your labels should also contain some additional information—your company name, logo, the weight of the candle (in Imperial measurements!), the type of wax that you use, the scent, and your business contact information.
Your containers must also be checked for their durability. The ASTM International explains in more detail how your transparent and non-transparent soda-lime-silicate glass should be handled during the creation process.
Not following these rules could cause issues for your business down the line or even create liability for you in the case of an accident. Addressing these standards at the start of your business journey can not only help you to not make these mistakes. But make sure you get on the ground running when you move forward with your business.

Get the proper licenses and insurance
It doesn't matter if you're selling online or in a store, you will need certain licenses to start your candle making business. Selling off your own website or in your shop both require you to have at least your general business license. You will also have to have your Federal Employer's Identification Number.
Note that there is no difference between a physical shop's business license and an online only shop's business license. They are the same thing and are required to keep your business above board. If you decide to sell on a website like Etsy, you may find that a business license is not required—the website does not deem it necessary to have one. While that may be the case, getting your business license before selling on Etsy is advisable to stay legally compliant.
In addition, you need to acquire your seller's permit. What that does is allow the government to collect taxes through your state government.
If you are selling through your home, you may be required to get a home occupation permit. Look into the laws of where you live to see if that is needed. This is also important for when you're checking into insurance—it may make the cost of your home insurance go up.
Find your location, whether it's online or in a physical shop
Regardless of whether you're selling online from home or in a shop, you need a way to sell your candles. There are several different avenues that you can take—online, a booth in an existing shop, or a new shop altogether.
If you're working off your own website, make sure you set up your online presence so it's easy to use and follow. A bad website will not add to your sales. If you're considering a booth in a shop, set up a partnership with that shop owner. Make sure to outline everything in your agreement, including any rental fees.
If you decide to go the route of your own shop, make sure you're considering all health, zoning, and building regulations. While not as stringent as a restaurant or coffee shop. You need to make sure your building is up to code before you start selling out of it. If you intend to burn your candles as examples. Make sure your building code allows for open flame before lighting up your product.
Get your inventory and hire your staff (if needed)
At this point in your journey, you should have everything ready and prepped for your business venture. Regardless of where you're selling your wares, you should start prepping your inventory now. While it is up to you to decide how much you'll need to start, make sure you stay consistent in your product and your image—people want consistency from your business, and it will keep them coming back.
This is also the point when you should be considering what your candles are made of. While some people don't care if you use paraffin, others may not like the use of the crude oil by-product. If you want to attract a more environmentally conscious crowd, use a wax like soy or beeswax. While it can be more expensive, people will sometimes spend a bit more to be environmentally conscious. Whatever you decide, make sure you stay consistent!
If you're looking to get more help during this part of the process, consider hiring some additional help. Whether it's to help you out at home as you start building your inventory or hiring on staff to man your new store, it doesn't matter—go back to your business plan and follow the steps you laid out to hire on some additional staff.

Start marketing your product
Marketing your product, whether in person or online, is key to your sales. People can't purchase your items without knowing about them, so this is your chance to talk about what you're doing and what makes you unique.
If you're selling online, you already have a built-in marketing tool within your website. Whether you're using Etsy or your personal website to sell, it doesn't matter—whatever you do, always make sure you link back to that information.
If you're looking to keep marketing costs low while getting the most bang for your buck, consider starting a company social media page. While there are dozens of options out there, consider your target demographic before deciding. If you want to hit an older crowd with some disposable income to spend on your candles, consider posting on Facebook. If you want to hit a crowd looking for sustainable candles good on the environment, consider trying TikTok. Whatever you do, don't spread yourself too thin—pick one or two social media outlets to hit hard. Make a social media schedule to make sure you're always on the front of people's minds.
When you finish these steps, don't think you're done with the creation of your candle making business. You'll find that it's a process—one you may have to edit, change, or pivot altogether during the process. Use your business plan often and don't be afraid to adjust as you make decisions and grow.
Frequently Asked Questions
How much does it cost to start up a candle making business?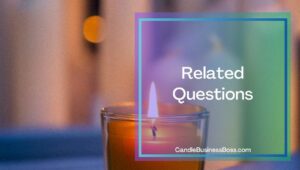 There are two ways you can create your candle making business—at home or in a physical shop. If you're looking to start your own shop, you will need significantly more capital to pay for that building—for all expenses, you could be paying upwards of $31,000. If you want to start your business out of your home, though, you could spend about $1,500 on inventory, your website, and marketing.
What wax is best for my candles?
There is not one single best candle wax for making candles. Instead, it comes down to personal preference. Soy wax is a natural wax and is affordable, but holds color differently than the other waxes. Paraffin wax is cheapest, but a by-product of crude oil refining. Palm wax is very firm, while beeswax can be expensive. Gel wax is best used for decorative candles. It really comes down to you and what you want for your business.
Looking to start your own candle making business, check out my startup documents here
Please note that the contents of this blog are for informational and entertainment purposes only and should not be construed as legal advice. Any action taken based on the information provided in this blog is solely at your own risk. Additionally, all images used in this blog are generated under the CC0 license of Creative Commons, which means they are free to use for any purpose without attribution.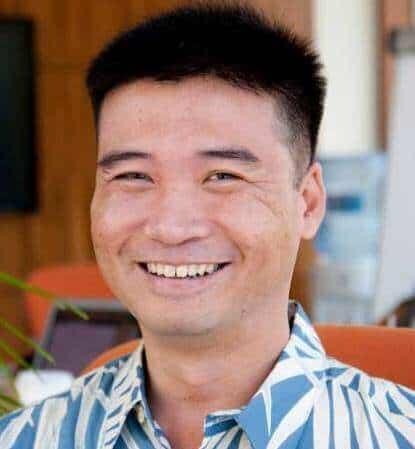 Meet Shawn Chun: Entrepreneur and Candle Business Fan.
I'm a happy individual who happens to be an entrepreneur. I have owned several types of businesses in my life from a coffee shop to an import and export business to an online review business plus a few more and now I create online candle business resources for those interested in starting new ventures. It's demanding work but I love it. I do it for those passionate about their business and their goals. That's why when I meet a candle business owner at a craft fair, farmers market, retail location or anywhere else I see myself. I know how hard the struggle is to obtain and retain clients, finding good employees all while trying to stay competitive. That's why I created Candle Business Boss: I want to help candle business owners like you build a thriving business that brings you endless joy and supports your ideal lifestyle.