There are so many ways that you can make luxury candles, and if you're looking for the easiest way to do so, finding some sort of kit will make your life that much easier. Whether it's for an event, a gift, or just something for you to do at home with the family, finding the right kit can make or break your event.
Top Luxury Candle Making Kits
As you hunt for the perfect luxury candle making kit, what questions should you be asking yourself? What do you need in a candle making kit? What are the best on the market right now? Read on to find out more about the best kits and what you should be looking for.
What should you look for in a luxury candle making kit?
Because there are so many options on the market right now, there are several questions you should ask yourself before purchasing a luxury candle making kit. 
What kind of wax do you want?

There are already several types of wax you can use on the market, so making sure you pick the right kind for your candle making kit is key. If you want an all-natural candle like most luxury sets have, choose beeswax or soy wax in your set. Paraffin, although much more inexpensive, tends to not be used in luxury candle sets due to its potentially toxic nature.

What kind of container do you want to use?

Depending on the type of kit, you may have to choose based on the metal or glass containers that come with it.

What scents come with the kit?

This is a major deciding factor for many candle making kits. If you don't like the scent, you won't like the candle, so make sure you consider this before purchase.

What colors come with the kit?

Although significantly less important than the types of waxes or fragrances, you may have to consider what candle dyes come with your candle.
There are a few other factors that go into purchasing a candle making kit, and that is what is included in the kit itself. If this is your first foray into making candles, you should look for a candle making kit that has all the beginner's supplies. A melting pot that is reusable, a candle making thermometer, candle wicks that work well with the existing candle wax, a mixing spoon, and a place to store it all should also be included for maximum benefit.
Top Luxury Candle Making Kits
Great for beginners, this luxury set provides you with not only instructions, but a video to follow. Not only is this a luxury candle making set, but it shows you how the London Refinery makes their own candles, giving you some insight into the creation of their products.
In this kit, you will receive natural soy wax, glassware, wicks, labels, glue stickers, a thermometer, fragrance, a pouring jug, and tips for your candle making. This set makes a single 40-hour burn time candle. You can choose between the fragrances "relax" and "revitalize" when you purchase this candle online.
This kit is $50 on London Refinery.
Some companies make a singular luxury candle making kit, while M.A.D. Candle Company makes an entire line.
These candle kits typically include a choice of an essential oil fragrance scent, a mixing spoon, cotton wick, wick stickers, safety labels, wick clips, and an instruction card—but the draw of this luxury kit is the container that you will place your candle in. These luxury kits will allow you to make a candle in a repurposed bottle—either a Gold Ace champagne bottle, cut down to size, or a 1942 Don Julio bottle, or even a Patron bottle.
If you're looking for a large candle making kit from M.A.D. Candle Company, you can also pick one of their seasonal candle making kits. These kits contain twelve glass jars and lids, all-natural wax, cotton wicks, caution labels, colorant, five custom chosen fragrances, a melting pitcher, and a thermometer. Depending on the season you pick, you have your choice of those five scents to go with your candle making set.
There are dozens of essential oil scents you can choose from, ranging from "leather and lace" to "patchouli" and everything in between.
These kits range from $50 to $75 and can be purchased at M.A.D. Candle Company.
If you're looking for variety in your candle making kit, this is another that comes with several scent choices. Focused on an all-natural wax and candle creation, the Minimale Collective Luxury Candle Making kit makes three candles for your use.
This candle kit is great for beginners and comes with a melting pitcher, thermometer, stirring spoon, glass jars, wick stickers, soy wax, fragrance oils, cotton or wooden wicks, and decorative labels. It also comes with a candle care set—a wick trimmer, candle snuffer, wick dipper and a storage pouch.
This kit can be purchased for $57 on Amazon.
Sold with dried flowers, including lavender buds, rose petals, marigolds, and other pressed flowers, along with raw crystals, this luxury kit from Pop Shop America is truly a luxury item.
In this kit, you will receive glass jars for your candles, 30 ounces of all-natural soy wax, cotton wick, stirring sticks, and the additives for your candles. You can make two candles from this kit and can customize the essential oils that you receive.
This kit is $56 and can be found on Etsy.
If you're looking for a great place to start for absolute beginners, this is the candle making kit for you. It contains a complete starter kit for you, along with an instructional manual, is easy to use, and comes with your own designer labels for the tin containers.
Within this kit, you get a wax melting pitcher, six tins, soy wax flakes, two fragrance oils—lime basil & mandarin and wood sage & sea salt—a thermometer specifically made for candle making, candle wicks made of cotton, centering devices for your wicks, glue dots, stir sticks, gift bags, labels, and your own warning labels.
This kit makes six total candles and costs $50 on Amazon.
Regardless of what you're searching for in a candle making set, these choices can make your decision that much easier. Whether you're considering prices, how many candles it would make, or the supplies themselves, rest easy knowing your kit will give you everything you need to make your luxury set of candles.
Frequently Asked Questions
Is candle making an expensive hobby?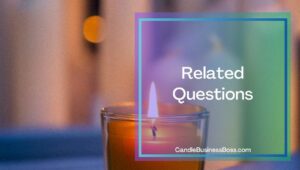 No, candle making is not an expensive hobby. If you find yourself burning candles consistently, it can actually save you money in the long run. A traditional, medium sized candle from a major retailer usually costs around $30, while purchasing your own supplies can cost you $50 up front, but that would mean your homemade candle would cost about $15 to make.
Is it safe to make candles at home?
With all the necessary safety precautions, you too can make candles safely at home. Make sure your wax does not burn too hot, and use a thermometer to make sure of that as you make your candles. Keep your work area clean with newspaper or with wax paper to help make clean up easier.
Is it cheaper to buy a candle making kit or all of the supplies separately?
While it is up to you, it really varies on the supplies you are choosing and the type of candle making kit you may like. Purchasing a kit is easy, but may not give you the choice of supplies that you may be using in the long run. It would take much longer to collect your supplies separately and costs may get high, but you are choosing your own supplies.
How can I stop my candles from tunneling?
When it comes to tunneling, it means you did not burn your candle properly on its first burn. While it doesn't matter whether the candle is homemade or a luxury candle, you can experience tunneling in any type. When you burn the candle for the first time, make sure you allow the candle wax to get all the way to the edges of your candle container before you extinguish it. Because candle wax has a "memory" after this first burn you should not experience any tunneling. If you find your candle has already started, take a hair dryer or heat gun to it, let the wax soften, and then burn the candle as mentioned before.
​
Looking to start your own candle making business, check out my startup documents here
Please note that the contents of this blog are for informational and entertainment purposes only and should not be construed as legal advice. Any action taken based on the information provided in this blog is solely at your own risk. Additionally, all images used in this blog are generated under the CC0 license of Creative Commons, which means they are free to use for any purpose without attribution.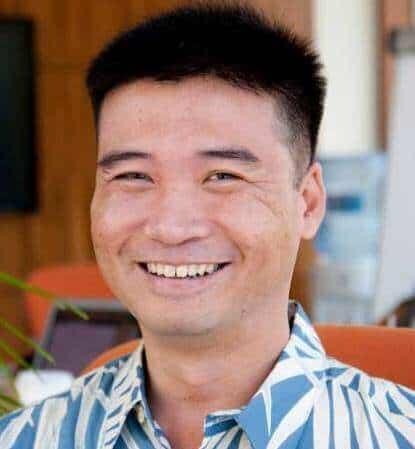 Meet Shawn Chun: Entrepreneur and Candle Business Fan.
I'm a happy individual who happens to be an entrepreneur. I have owned several types of businesses in my life from a coffee shop to an import and export business to an online review business plus a few more and now I create online candle business resources for those interested in starting new ventures. It's demanding work but I love it. I do it for those passionate about their business and their goals. That's why when I meet a candle business owner at a craft fair, farmers market, retail location or anywhere else I see myself. I know how hard the struggle is to obtain and retain clients, finding good employees all while trying to stay competitive. That's why I created Candle Business Boss: I want to help candle business owners like you build a thriving business that brings you endless joy and supports your ideal lifestyle.