If you are looking for a way to increase your revenue stream, you may want to consider starting a candle-making business. Per the Houston Chronicle, the candle industry was valued at $3.54 billion as of 2019 and is projected to increase to $6.64 billion by 2027. This is due to the large variety of styles and scents of candles, as well as an increasingly wide array of locations in which candles are available for purchase. So, what are some of the best opportunities available to make your candle-making business successful?
Here are eight of the best business opportunities to establish your candle making business, and turn it into the success you have always dreamed of:
Use franchises such as Crazy Candles and Candleman
Sell on mass-market online stores like Amazon
Opening an account on Etsy
Establishing your own online store
Use your social media accounts
Networking with other businesses
Renting a booth at farmer's markets
Participating in local craft fairs and festivals
Let's continue to read along and determine the advantages and disadvantages of each of these business opportunities, as well as how you can make your candle-making business more successful by using each of these methods to sell more candles.
Online Business Opportunities
People are spending more and more time online, and this includes making most of their purchases. According to the website Business News Daily, the average American spends 23 hours per week online. I have found that the quickest and easiest way to increase opportunities for your candle-making business is to establish a strong online presence for your brand by reaching your potential customers where they are spending most of their time.
Candle Franchises
Buying into an established franchise is a terrific way to get your product out to the public as quickly as possible. CandleClique states that approximately one-third of all candle sales occur during the holidays. This means that buying into a candle franchise would be an effective way to increase sales during those times when business might be slower than usual.
Of course, the downside to buying into an existing franchise is that you will have to pay a substantial fee, as well as adhere to their regulations and policies. If these are not a deal-breaker to you, having somebody at your side to do the heavy lifting, such as marketing and advertising, can be a great opportunity for your candle-making business.
Mass Market Online Stores
When it comes to online shopping, I know that my website of choice is usually Amazon. Nothing beats the convenience of being able to find everything I'm looking for in one location. Websites such as Amazon and Etsy are known as mass-market online stores, and they can provide your candle-making business with a great opportunity to increase revenue and sales.
Have you ever wondered where these mass-market online stores get their products from? While they typically have a warehouse where they ship their items from, they must receive these items from sellers such as yourself. Sure, there are many advantages to using mass-market online stores, but there are also a few disadvantages as well. One disadvantage to using this outlet for selling your product is that they will charge you a fee. Another disadvantage is that you may be responsible for shipping the item out to your customers.
Establishing Your Own Online Store
If you are not comfortable with paying the fees associated with buying into a franchise, or you do not want to sell your products on mass-market online stores such as Amazon or Etsy, opening an online store of your own is a great way to sell your candles online. I have found that having an online store is an amazing way to sell your products to people around the world without having to adhere to the rules and regulations that come with other online opportunities.
This also allows you to have better control of your inventory. However, you will also have the task of shipping your candles out to your customers, which can be expensive and time-consuming. Provided that you have sufficient space in your home, you can also avoid having to pay rent to store your products at a warehouse. If you have the time, establishing your own online store is a great way to increase opportunities for your candle-making business.
Using Your Social Media Accounts
When it comes to taking advantage of the opportunities you are provided in an online environment, I have found that there is no easier or cheaper way to market and sell your products than through using your social media accounts. Applications such as Facebook, Instagram, and Twitter can provide you with business opportunities both in your community and around the world.
Although some social media websites such as Facebook may not allow you to sell your products directly through your account, you can create opportunities for marketing your business through your account. You can also reach a larger target audience by selling your candles through a business account or a Marketplace section of the social media account of your choice.
Establishing a Physical Presence
While much of your candle-making business can be conducted through online resources, nothing beats the feeling of personal communication you get from establishing a physical presence in your community. I have found that three ways proved to be quite effective in establishing a physical presence in your local community which can increase opportunities for your candle-making business.
What do consumers love most about candles?
Networking With Other Businesses
I'm certain that I am not the only person who has made a purchase at a local store and noticed products from other businesses at the checkout counter. Networking with other local businesses will not only give you a chance to get your product in front of new customers, but it will also allow you to form relationships with local merchants. These relationships will prove to be essential in your marketing and advertising strategies for your business.
Renting a Booth at a Farmer's Market
I don't know about you, but I enjoy purchasing a product much more when I know who I am buying it from. To me, this makes the product more special. Farmer's markets are a fantastic way to introduce your candles to your community, while also forming both business and personal relationships with other merchants.
Perhaps the biggest downside to renting a booth at a farmer's market is that the hours they are open are typically very limited. Still, I have found that having a booth at a farmer's market works best when used in conjunction with some of the other business opportunities listed here, especially if you have an online presence as well.
Participating in Local Craft Fairs and Festivals
One of the most exciting times of the year in my hometown is when the Shrimp and Petroleum Festival is taking place. My family and I have always enjoyed taking a long stroll through the plethora of arts and crafts booths available. There is nothing quite like the feeling of being a part of your community, and each of these merchants is exactly that. I have always found that this is a great opportunity for local businesses to get their products out in the public eye.
Of course, much like renting a booth at a farmer's market, the amount of time you have to establish opportunities for your candle-making business will be quite limited in this setting. However, the feeling of camaraderie that you get from selling your candles alongside many of these other products is irreplaceable, much like getting to know your customers face to face.
Conclusion
In conclusion, I believe that the best way to form and increase opportunities for your candle-making business can be best conducted through a solid business plan that includes both an online presence and a physical presence in your community. Taking both of these approaches will allow you to reach a much larger number of potential customers while also allowing people to associate a face, a name, and a personality to your product.
Becoming part of a franchise affords you the opportunity of having your product introduced to a much larger audience in exchange for a fee. The same can be said for selling your candles through mass-market online retailers such as Amazon, eBay, and Etsy. I have also found that using your social media accounts and establishing an online store are also inexpensive and effective ways to expand opportunities for your business.
While establishing an online presence is a great way to create opportunities for your candle-making business, I have found that most people like to associate a name and a face to the product they are buying. Networking with other local businesses, or renting a booth at a farmer's market or a local festival will give you a chance to introduce yourself and your business as a part of your community. By following the advice I have given you in this article, you should have enough opportunities to allow your candle-making business to thrive.
Related Questions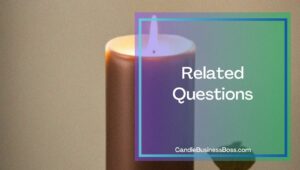 How much money can you make by selling candles from your home?
The average cost of making a candle comes to approximately $5 per candle. If you sell your candles for $20 each, you will make a profit of $15 per candle. Whether or not your candle-making business is profitable will depend on your marketing strategy and business plan, which will usually dictate how many candles you will sell per month.
How much money does it cost to start a candle-making business?
Starting a candle-making business can be one of the best decisions you make when starting a small business, as the start-up costs are typically low. A candle-making business can range from anywhere between $9,000 and $78,000 to start, with the average startup cost being around $44,000.
Considering starting your own candle making business. Click this link to checkout my startup documents here.
Please note that the contents of this blog are for informational and entertainment purposes only and should not be construed as legal advice. Any action taken based on the information provided in this blog is solely at your own risk. Additionally, all images used in this blog are generated under the CC0 license of Creative Commons, which means they are free to use for any purpose without attribution.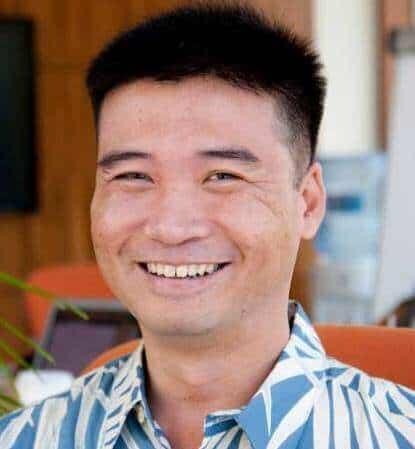 Meet Shawn Chun: Entrepreneur and Candle Business Fan.
I'm a happy individual who happens to be an entrepreneur. I have owned several types of businesses in my life from a coffee shop to an import and export business to an online review business plus a few more and now I create online candle business resources for those interested in starting new ventures. It's demanding work but I love it. I do it for those passionate about their business and their goals. That's why when I meet a candle business owner at a craft fair, farmers market, retail location or anywhere else I see myself. I know how hard the struggle is to obtain and retain clients, finding good employees all while trying to stay competitive. That's why I created Candle Business Boss: I want to help candle business owners like you build a thriving business that brings you endless joy and supports your ideal lifestyle.