Making sure you have the proper supplies for your candle making business, whether big or small, is key before you even create any of your inventory. Without inventory, you can't make a profit—so finding a supplier that is dependable and has options is imperative to your success. But which suppliers are best for your money?
Top Candle Supply Companies for Your Candle Business
There are benefits to each supplier, so choosing the most economical and easiest for you is important. Whether you're looking for something environmentally friendly, inexpensive, or sold in America, you can find the right one for you. Check out each supplier and find out which most benefits your business below.
If you're looking for a one-stop shop that has affordable options for any sized business, Amazon still manages to be one of the best shopping options for you. Covering anything you can think of, you can purchase wholesale items for batches of candles or a small amount for a specialized set.
The best part of Amazon is the convenience. You can purchase everything you need all at once and if you have the Amazon Prime subscription, you can get it shipped to your location for free or at a low cost.
For a unique experience in purchasing your candle supplies, you can try CandleMart. Specializing in wax melts, you can purchase supplies to create those items, along with the plastic clamshell cases that go with them.
The best part of CandleMart is that they sell specialized wax beads that are already colored and fragranced. Perfect for candle making or just placing them directly in your wax warmer, you can purchase these in bulk or by single melt cups.
For a more specialized online shopping experience, CandleWic may be the best option for you. Open since 1972, this website specializes not only in selling candle making supplies, but soap making, additional fragrances, and has a blog where you can learn different techniques in candle making and find business tips.
The best part of CandleWic is the notes within each item and the ability to purchase different sizes of each. If you're looking for a dye but only need one ounce, you can purchase it from CandleWic—but if you need 25 pounds of dye, you can do that too. They also provide information about how much dye you need for each shade, so you know exactly how much it will produce.
If you're looking for an extremely easy experience, the Kalamazoo Candle Company works best for you. Small batches are best when purchasing from this company, but it also provides options on wholesaling their own candles or creating a custom label candle set for your own. Smaller businesses may appreciate this website.
The best part of the Kalamazoo Candle Company is their wholesaling option. If you're looking to sell candles but don't want to make your own, you can purchase their premade candles through their website. You can also create your own custom label candles without making them yourself.
Obviously stationed in Texas, Lone Star Candle Company is a large company that has the feel of a small business. They sell fragrance oils, soap making supplies, and candle making supplies, along with providing what they call the "candle making university" where you can view step-by-step guides, learn more about each item you may be purchasing, and find out more about their products and which might be best for you.
The best part of the Lone Star Candle Company is the one-stop shop feel in an American company. Your customers may be particular about different parts of your candle, like whether it is environmentally friendly or made and purchased in America. If this is your demographic, shopping at Lone Star Candle Company may be best for you.
Already a massive powerhouse of a craft store, you don't have to search hard for a candle supplier when you check out Michaels. They have a massive collection of items, not just specifically candle making—any sort of craft you'd like to do, you can buy the supplies at Michaels.
The best part of shopping through Michaels is, much like Amazon, the convenience. They have so many items that you could already be looking for, and you can get them all in one place—whether it be a container, fragrance oil, or molds, Michaels has them available for sale. They even have countless different types of candle wax in many forms, including beeswax and paraffin—even hemp soy wax for your more naturally minded customers.

Much like Amazon, Northwood Candle Supply has a massive selection—the benefit, though, is that this company is created solely to sell candle making supplies. Like many other craft stores, they also offer soap and cosmetic ingredients and DIY kits as well.
The best part of the Northwood Candle Company is the fact that they also sell different types of packaging. Not just focused on candle making, they have cosmetic jars and tools—but they also sell candle warning labels, clamshells for wax melts, and containers on top of that.
If you're a small candle maker, this company may not be for you, but if you're churning out bulk orders of candles daily, Paramold Manufacturing, LLC can get it done for you. This company may not list their prices up front, which means you have to inquire about their bulk pricing.
The best part of Paramold Manufacturing, LLC is the amount of choice you have over a large number of items. You can purchase massive bulk orders through this company, but you can also choose the melt temperature on your paraffin or the color of your beeswax.
While this website states that it is a fragrance company, it still has the candle making supplies you need for your business. Focusing on essential oils and fragrance oils, the Wellington Fragrance Company also has candles, soap, and bath supplies for sale.
The best part of the Wellington Fragrance Company is the guidance you receive just by looking at their website. Instead of taking you directly to their products, they provide information about what you might need and how to find them on their website. You also have the opportunity to purchase them in several quantities.
Specializing mainly in fragrance oils, Wicks Studio has a wide array of options for you to use in your candles. Not only that, but they have options for branching out into hand soaps as well.
The best part of Wicks Studio is their organization. If you're looking for something that makes breathing easier, you can find that. Essential oils are easy to find, along with any fragrance that can add some harmony to your day.
Whether you're looking for the most inexpensive items possible or wanting to purchase from an American company, one of the suppliers on this list can help you find the proper supplies for your candle making company. Be sure to make a list of the items you need before searching, so you don't forget an item, and don't be afraid to mix and match suppliers to find the best price possible.
Frequently Asked Questions
When I make candles, should I buy a starter kit, or should I buy everything separately?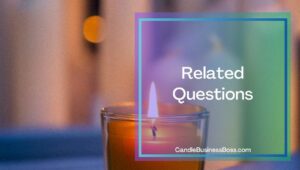 It depends on how many candles you would like to make when you consider purchasing a set or your supplies separately. If you intend on just making a few candles, purchasing a starter set may be the most cost effective. If you want to start your own small business, purchasing your items in bulk separately can help lower costs. Consider purchasing from the same retailer, if possible, to save on shipping time and costs.
How can I make my candles smell like my favorite cologne?
Do not use any fragrances in your candles that are not rated or created for candle making. They will not burn, which means your candle could be in danger of not burning correctly or causing a potential fire hazard. Instead, find fragrance oils or essential oils that match the cologne or perfume you are trying to recreate and mix them until you have a suitable duplicate.
What are the advantages of creating my own candles?
While candle making can be relaxing and fun, it can also cut your candle prices in half. Most companies sell their candles at a 50 percent margin, so if you're willing to front the funds to create your own candles, you could be saving half on the ones you burn. Not only this, but it is an easy hobby to pick up, and you have an easily created handmade gift for your friends and family.
Looking to start your own candle making business, check out my startup documents here
Please note that the contents of this blog are for informational and entertainment purposes only and should not be construed as legal advice. Any action taken based on the information provided in this blog is solely at your own risk. Additionally, all images used in this blog are generated under the CC0 license of Creative Commons, which means they are free to use for any purpose without attribution.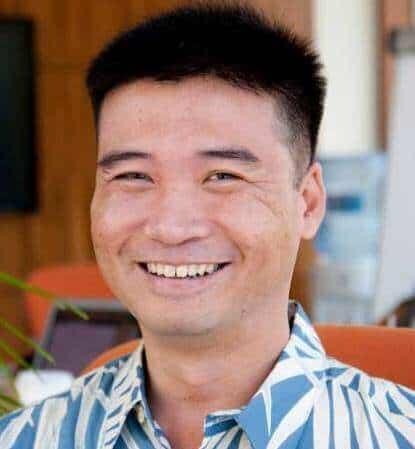 Meet Shawn Chun: Entrepreneur and Candle Business Fan.
I'm a happy individual who happens to be an entrepreneur. I have owned several types of businesses in my life from a coffee shop to an import and export business to an online review business plus a few more and now I create online candle business resources for those interested in starting new ventures. It's demanding work but I love it. I do it for those passionate about their business and their goals. That's why when I meet a candle business owner at a craft fair, farmers market, retail location or anywhere else I see myself. I know how hard the struggle is to obtain and retain clients, finding good employees all while trying to stay competitive. That's why I created Candle Business Boss: I want to help candle business owners like you build a thriving business that brings you endless joy and supports your ideal lifestyle.