Getting kids into arts and crafts projects can be a challenge once they have video games and phones to compare them to. Some smaller kids can be satisfied with coloring books and water-color paints. But some older kids need something more advanced if you want to keep their attention away from their screens. Let's look at some candle-making kits designed for children.
Here are the top candle making kits for kids:
The first crafting project, candles or otherwise, is usually the hardest. You're taking kids away from the gadgets (which they view as fun) and to a craft project that they've never done before and are often skeptical of. One of the keys to getting kids involved in craft projects is adult participation and supervision. Take it from someone who never liked arts and crafts as a kid, if you just take away the gadgets, give them crafts, and walk away, kids won't be that interested and will focus on getting back to the things they're comfortable with. Adults have to model. If kids don't think adults are having fun, they won't have fun either.
For the first candle project, I suggest The Hearts and Crafts Complete DIY Candle Making Kit. Since the best way for skeptical kids to buy in is to get adults to buy-in, it's a good starting candle project. It comes with a pound of soy wax. The best part is that this soy wax is organic, meaning that it doesn't have the same pitfalls with pesticides and herbicides that regular soy wax does. Soy wax also doesn't release soot and carcinogens into the air so this is good for candle-makers who have asthma and other breathing problems.
One thing that won't be a problem is finding the things you need to make a candle. This kit comes with everything you need to make candles. This includes a wax pourer, pre-waxed wicks, candle tins, gift boxes, and an instruction manual. The best part about a big kit like this is the fact that a lot of the things featured are reusable. You can order new wax and still have all the big parts this kit provides. Meaning you and your kids can continue with other candle projects and have plenty of handmade gifts to give to other people. At around $20, this kit is a bargain.
However, the candles in this kit are unscented. This kit is more for learning the basics of candle-making rather than making the house smell good.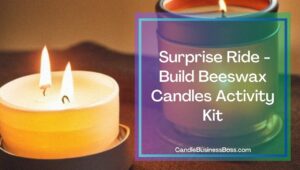 While most candle kits are geared towards older children, that doesn't mean younger children are left out of the fun. Properly supervised, there's a lot that young children can learn from the right candle kit. A case in point is the Surprise Ride Build Beeswax Candles Activity Kit.
The main purpose of this kit, aimed at kids in kindergarten to 5th grade, is to teach kids all about bees and the things they provide us, including beeswax for candles. The kit contains a storybook telling the story of Bethany the Bee, complete with photos. This book makes this kit especially good for parents on a mission to get kids to read as much as possible.
The kit will also teach kids things like spatial reasoning and fine motor skills. Things they will need in more complex art projects.
The kit itself can make four to eight candles, depending on how big you and your child want to make the candles. The candles are made of beeswax, so you won't have to worry about your house being polluted with the things paraffin candles give off, and it doesn't have the environmental problems common with paraffin candles. Plus, having your house smell like honey is a good thing (if you like honey).
Kits like this help encourage a love of learning about science and are good for kids who need an extra-credit project for science class or for parents who are homeschooling their children. If you portion out the wax right, you can do the project with your home school group.
At $24.95, it's a decent mid-priced craft kit.
While most crafting kits designed for kids are designed to be educational, kids must see crafting as fun. At a certain age, kids see "educational" printed on something and immediately tune out because they think it's for little kids. This can be especially true for girls who often feel peer pressured into giving up certain things that their friends view as little kids.
Luckily, Hapinest brings us a candle-making kit that emphasizes fun. Coming with waxes, dyes, fragrances, and containers, this kit allows kids to make different candles with different colors, or even multiple colors at once (probably as a way to differentiate itself from the education-focused kits on the market). This is a welcome change from other kits that often don't have color. -mixing. They can decorate the outside with decorations that come in the box. The box includes gift tags, so your child can give the candles as gifts. If there is a downside, is that it doesn't make a lot of candles for its $24.99 price tag. But the amount of customization you and your kids can make up for it.
The Thought of Fun Company expands on what was good about the Hapinest kit. For starters, it tries to market itself to girls and boys. Meaning your son or nephew won't be as put-off by receiving it when compared to other candle-making kits that are often explicitly marketed to girls.
Secondly, Thoughts of Fun has more of everything. It has more candle tins, more supplies, more scents (lavender, lemon, vanilla, jasmine, rose, and apple), and more colors. There are enough things here to make six candles. This kit contains enough candles for one big family project or multiple individual projects. If the child decides they want to pursue candlemaking as a hobby, many of the materials here can be reused.
However, having such a big kit has a bigger price tag. At $39.99, this is one of the more expensive kits on the market. If you just want a beginner's kit for the kids to learn how to make candles, I suggest going for the Hearts and Crafts Kit.
Frequently Asked Questions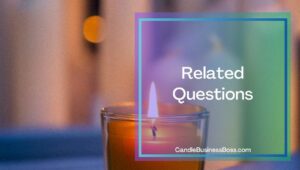 What should I know when I start making candles with my child?
For starters, this hobby isn't always easy. Even young teens will require supervision from you. You are dealing with flammable material. You'll also need a clean crafting space like an empty dining room table. The big issue when teaching kids how to craft flammable objects is that fire can spread. Keeping your area free of things like loose paper can mitigate this hazard.
There's also the problem of burns. While these won't be much of a problem when operated responsibly, a lot of kids are clumsy and sometimes things happen. I recommend having a first aid kit handy at all times.
How should I determine if my child is ready for candle-making kits?
While the age ranges on the box can be a good guide, every kid is different. Here are the key questions:
Are your kids well-behaved? Do they understand the basic "keep your hands and feet to yourself" rules? When dealing with crafts that involve fire and hot wax, you can't have kids that might use those things to hurt others using them. While kids going at it with fingerpaints might lead to comical results, it gets a lot less funny when burns are involved.
Are they good at paying attention? Working with hot tools can be hazardous. If left unmanaged, they can cause fires and burns. Your child needs to be able to sit down and stay on task throughout the process.
Are they coordinated? Making candles requires a degree of fine-motor skills and while some kits like the Surprise Ride Kit help improve them, a baseline is still necessary to avoid hot wax burns.
If you are unsure that your child is ready for making candles, it's best to err on the side of caution and introduce certain concepts gradually. Have them learn about fire safety. That way, once they're ready, craft time is fun time.
Looking to start your own candle making business, check out my startup documents here
Please note that the contents of this blog are for informational and entertainment purposes only and should not be construed as legal advice. Any action taken based on the information provided in this blog is solely at your own risk. Additionally, all images used in this blog are generated under the CC0 license of Creative Commons, which means they are free to use for any purpose without attribution.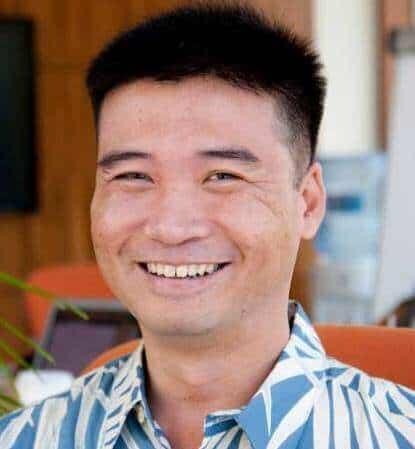 Meet Shawn Chun: Entrepreneur and Candle Business Fan.
I'm a happy individual who happens to be an entrepreneur. I have owned several types of businesses in my life from a coffee shop to an import and export business to an online review business plus a few more and now I create online candle business resources for those interested in starting new ventures. It's demanding work but I love it. I do it for those passionate about their business and their goals. That's why when I meet a candle business owner at a craft fair, farmers market, retail location or anywhere else I see myself. I know how hard the struggle is to obtain and retain clients, finding good employees all while trying to stay competitive. That's why I created Candle Business Boss: I want to help candle business owners like you build a thriving business that brings you endless joy and supports your ideal lifestyle.