So, you think you know the candle industry, but what about those people we always scour our social media to find out more about? Look no further if you want to know what celebrities are burning in their homes.
Top 9 Candles Celebrities are Using
What kind of candles are celebrities using, and why? How can you get your hands on the same candles—or even recreate your own? What brands do your favorite celebrities flock to—and some may surprise you! Read on to find out more.
Singer and businesswoman Victoria Beckham may have a favorite candle brand of many others on this list, but it still remains unique. This candle brand is something she uses in her stores, making it her signature fragrance.
Similar to others on this list, the Green Figuier candle has scents related to the fig tree, crushed leaves, and fruit. The candle container itself is made of hand-blown glass. You can purchase this candle for $91 here.
When it comes to Queen Bey, she's no exception to wanting an exceptional candle. A brand that shows up a lot on the list of celebrities' favorite candles, she speaks highly of the Diptyque Opoponax candle, stating that she has someone burn it even when she is not at home.
This candle focuses on a vanilla, woody scent similar to myrrh and benzoin. The smell of opoponax was actually used as a natural remedy and perfume. This candle can be purchased here for $70.
The former Disney star, singer, and actress Selena Gomez has a favorite candle that is a bit more accessible to the public than the others on this list—you can find this candle at Anthropologie. The Voluspa Cut Glass Jar Candle in Mokara is Gomez's favorite, stating that every room in her house has to have a specific scent, and she uses this one either in the daytime or when she's playing her piano.
Scented with a floral mix including orchid, white lily, and spring moss, this candle is made out of coconut wax and has a long burn time of about 100 hours. This candle can be purchased for $43 at Anthropologie.
A crowd favorite of the celebrity set, Diptyque comes in again for two celebrities—basketball star LeBron James and actress Gal Gadot. James stated that every time he leaves home, he has to light this candle where he's sleeping. Gadot also cites this candle as the one she uses most frequently.
Created from the scents of Diptyque's perfume line, this candle is fruity and floral, its scent throw smelling like roses and black currant. Made in France like others in the Diptyque brand, these candles remain a crowd favorite. Depending on the size, this candle can be purchased at Nordstrom for up to $70.
The actress Blake Lively swears by the La Labo Santal 26 candle, not just for the smell—she also loves to personalize the labels for gifts. Taylor Swift, on the other hand, also has these candles everywhere in her home.
The Le Labo Santal 26 candle is made from a soy blend of wax and is scented by essential oils. Scents include Australian sandalwood, cedarwood, vanilla, amber, coco, and musk and has a burn time of about 60 hours. You can purchase the candle here for $75.
Before she became the Duchess of Sussex, Meghan Markle was found posting on her Instagram about the Diptyque Figuier candle and this candle was also used to scent the royal wedding, so if you are a fan of the royal family, this may be a great candle for you.
Coming in at $70 per candle, it smells of fig wood, fig leaves, and milky sap. Created through a blend of vegetable and paraffin waxes, the company touts that their proprietary mix will allow it to burn evenly. You can purchase the candle here.
The actress and entrepreneur Gwnyeth Paltrow has made waves with her Goop brand, but it's no surprise that she would pick one of her own brand's candles. This candle is meant to calm the home, she stated in an interview.
The candle uses certain "signature fragrances" of the Goop brand including cypress, spiced frankincense, vanilla, patchouli, and coffee seed. This candle can be purchased for $86 at Goop.
On a list full of luxury and expensive candles, actress and singer Amanda Seyfried comes in with a traditional and inexpensive candle—Yankee Candle's Buttercream scented candle. Citing the fact that everyone should burn a vanilla candle in their kitchen, she chooses this scent as her go to.
Smelling of butter, coconut cream, and vanilla, this homey scent is easily accessible, and you can actually purchase this long burning candle at an affordable price. You can purchase this candle online at Amazon for $35.
Yet another fan of the Diptyque brand, actress Kerry Washington, didn't originally choose this candle—she received it as a gift. The woodfire candle is one that she continues to go back to.
Coming in two different sizes, this French made candle is a winter fragrance, but that doesn't have to stop you from burning it year-round. You can purchase this candle at Nordstrom for up to $70 depending on the size you choose.
Creating Your Own
If you want to have a candle like your favorite celebrity but don't want to spend the money on an expensive candle, you're in luck. These candle scents can be found in any candle, affordable or homemade.
Some of the most popular scents include:
Vanilla
Sandalwood
Cedar wood
Amber
Musk
Fig wood
Floral scents
On top of the scents, there are other trends that come with celebrity candles—burn time and container appearance. If you want to elevate your candle experience, make sure you use containers that are well-made and have interest. When it comes to burn time, soy wax and beeswax tend to burn the longest.
Regardless of whether you're buying a candle to represent your appreciation of a certain celebrity or you want to make one of your own, this list can help inform your decisions. These scents may surprise you, but don't let it dissuade you from your own favorite scents. Many of these scents remain popular throughout time, and you too can enjoy them in your home without breaking the bank.
Related Questions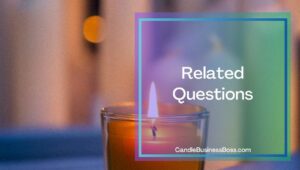 Can essential oils and fragrance oils be mixed in a homemade candle?
Yes, both all natural essential oils and synthetic fragrance oils can be mixed together in the same candle. You can reduce the amount of potentially harmful fumes from synthetic oils by mixing in the all-natural essential oils, and fragrance oil can bring in a stronger scent than the essential oils. Mixing the two can give your candles a longer shelf life and, if you are selling them, a lower price.
How many scent choices can I add to my candle?
While you can add as many fragrances as you want to a candle, it is usually suggested to limit the scent throw to two to three scents. Adding too many can become overwhelming or mix in a way that you don't expect.
Looking to start your own candle making business, check out my startup documents here
Please note that the contents of this blog are for informational and entertainment purposes only and should not be construed as legal advice. Any action taken based on the information provided in this blog is solely at your own risk. Additionally, all images used in this blog are generated under the CC0 license of Creative Commons, which means they are free to use for any purpose without attribution.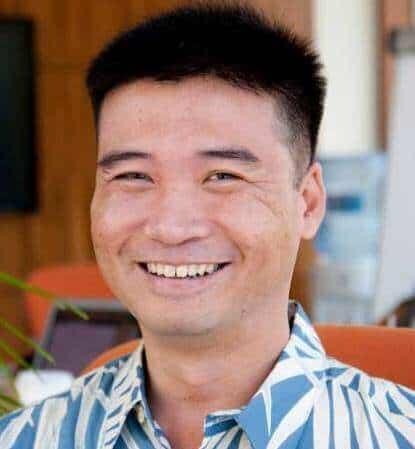 Meet Shawn Chun: Entrepreneur and Candle Business Fan.
I'm a happy individual who happens to be an entrepreneur. I have owned several types of businesses in my life from a coffee shop to an import and export business to an online review business plus a few more and now I create online candle business resources for those interested in starting new ventures. It's demanding work but I love it. I do it for those passionate about their business and their goals. That's why when I meet a candle business owner at a craft fair, farmers market, retail location or anywhere else I see myself. I know how hard the struggle is to obtain and retain clients, finding good employees all while trying to stay competitive. That's why I created Candle Business Boss: I want to help candle business owners like you build a thriving business that brings you endless joy and supports your ideal lifestyle.