If you're looking to open a candle business, it can be difficult to figure out what business opportunities exist in that sector. While the candle market is saturated, it's important to keep in mind that this is positive; you don't have to reinvent the wheel.
The top 9 candle business opportunities are:
The Soy Wax Market
Social Media and Internet Sales
The Male Sector
Creating Food-Based Candles
The Essential Oils and Aromatherapy Crowd
Holiday Pop-Up Shops
Making Jarred Candles
Adding Candles to Another Product Line
Focusing on Gift Wrapping and Special Events
Let's look at some of the specifics of each of these opportunities.
The Soy Wax Market
Burning environmentally unfriendly candles is becoming an important concern for candle consumers. Creating thoughtfully crafted candles that are both appealing and eco-friendly will open a very niche market for you with great spending potential.
Soybeans are the primary ingredient in soy wax which means it's a renewable product. Paraffin is a product made from fossil fuels, while soy wax is a green product. Soy wax candle-making ingredients tend to be cheaper than items like beeswax while also coming with a price premium because of the benefits that they provide.
Soy wax is also much easier to clean up than other wax options, and this is another detail you could use as your own business opportunity. The wax from soy candles can be cleaned up with soap and water while other candle types will need harsh chemicals.
Social Media and Internet Sales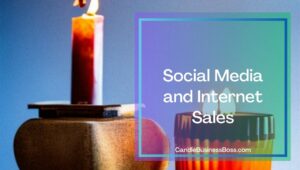 It's possible to sell most of your candles via social media. Crafting well-constructed posts that have the potential to go viral is a great time investment because the payout can be huge.
Before you can start selling on social media, you'll need to establish a website through which to conduct sales. You can choose a pre-made storefront like Etsy, or you can build your website from the ground up. Sales can be made directly over social media as well, with features like Facebook pay, so it is possible to solely focus all efforts on networking via these sites.
Having a strong internet presence also leaves open the potential for stellar reviews and valuable feedback which will allow you to keep tweaking your product to make it the best it can be.
The Male Sector
Most candle sales are geared toward women due to their scents and aesthetics. However, there has been an increasing demand from the male sector for candles that appeal to their demographic.
Scents like tobacco bergamot and amber patchouli are more gender-neutral scents that can be packaged with colors and slogans that appeal to men. Creating motivational branding without a lot of fluff is a great way to repackage a candle in a more masculine wrapping. Sticking to neutral colors like blues and browns are also ways to create a product that will appeal to a man.
Creating Food-Based Candles
There is a huge demand for candles that smell like food items. You'll see candles like birthday cake and blackberry strudel for sale at major retail outlets. This provides you with the opportunity to curate your collection toward this food-driven market.
There are also candles for savory scent experiences linked to food if sweets aren't your jam. Pho flavored candles, curry candles, rosemary and thyme candles are just a few of the items you can focus on when deciding on a food-based flavor. The savory market is less saturated than the sweets market, so a focus on this specific crowd of consumers could prove very lucrative.
Check on these tips and tricks for your candle business!
The Essential Oils and Aromatherapy Crowd
A large enough portion of the candle-buying population does so for wellness reasons. Candle scents are designed specifically to relieve stress, create happiness or induce relaxation. Many people use essential oils for aromatherapy purposes outside of candle burning, so incorporating essential oil-based scents into your candles is a strategic move that would tap this market.
The great thing about essential oils is that they come in a wide variety of scents and they're all natural so this concept may pair well with another eco-friendly concept, like soy wax candles. Creating a type of lifestyle branding to go with an essential oil candle opens up a broad market for product development.
Holiday Pop-Up Shops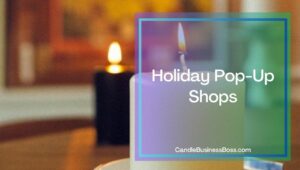 Choosing to capitalize on just the holidays is a great way to give yourself the time to perfect scents or stockpile inventory for a quick sale. During the holidays, over 35% of candle buying by consumers takes place. It's not a bad move to center your efforts around this reoccurring increase in sales.
If you're into holiday scents, like spiced rum and pine trees, focusing just on the holiday candle buying boom is a strategic move. It allows you to focus on one season, so you won't become overwhelmed with trying to create multiple kinds of products.
Selling your items to distributors looking for extra holiday inventory is a great tactic if you decide to cater your candle-making toward holiday business. It also allows you to focus more on the craft of candle making while only having to worry about distribution during one quarter of the year.
Making Jarred Candles
Jarred candles sell better than any other type of candle. That's due to their convenience and portability. People use jarred candles around their homes, and while they should never be left unattended, the jar provides a safe and easy wax receptacle that saves the owner from the mess that can be made with freestanding pillar candles or tapers.
Travelers also like the portability of jarred candles because they're easily slipped in suitcases and can change the mood of a generic hotel room or make an Airbnb location feel more familiar. The portability of jarred candles also makes them a favorite amongst office employees because they're easy to take to work and are easily disposed of once they are spent.
Adding Candles to Another Product Line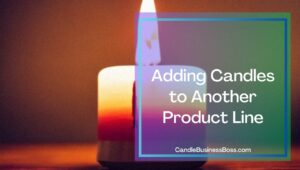 Are you flirting with the idea of making candles because you create soaps and lotions that smell great? Are you already creating eco-friendly cleaning products with a distinctive and attractive smell?
Creating a candle that fits into this kind of collection is a great business opportunity. It allows you to not only expand your potential revenue streams but also gives you the chance to tap into markets in which your businesses do not yet reside.
Since candles are a ubiquitous item sold in so many locations, connecting your candles to something that's already had time to become a recognized product will give you a head start above other candle entrepreneurs.
Focusing on Gift Wrapping and Special Events
About 75% of the population thinks that candles make great gifts, so there's an opportunity here to focus your entire business around meeting this need. Creating creative packaging that addresses special occasions, or putting specific celebratory phrases on jars, will aid a consumer in the gift-giving process by giving them a one-stop present they can give away as-is.
For these gift-giving customers, creating an item that is ready-made for their needs takes away a lot of the stress that can arise around picking the right scent for a special occasion. Thank you candles, birthday candles, and anniversary candles are just a few examples of the selection you can create if you choose to gear your candle business toward this opportunity.
Conclusion
Candles are items that sell year-round, and the post-COVID environment is a great time to launch a business like this since most people are starting to spend discretionary income again as the work environment improves. Candles are burned up and need to be replaced, so there is a constant need for more candles to sell to consumers.
If you pick one of the candle business opportunities above and really focus your efforts on that specific niche, you're more than likely going to succeed in your candle-making enterprise. Keep in mind that it is your passion as well as your strategic decision-making that will launch you into a successful candle business, so make sure you make lucrative decisions that also continually flame your desire to keep crafting your creations.
Related Questions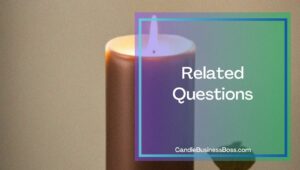 How Did Electricity Affect Candle Use?
Candles used to be strictly used for illumination, and while some fantastical designs existed, they were mostly utilitarian. When electricity became a widespread commodity, the candle business shifted. This shift led to candles geared toward aesthetics, scent, and ambiance instead of creating light.
What does melting point mean?
The melting point of a candle refers to the temperature required to make the wax soft and runny. The temperature required for the wax to melt varies widely based on the product, but items like soy wax tend to melt faster than paraffin.
Considering starting your own candle making business. Click this link to checkout my startup documents here.
Please note that the contents of this blog are for informational and entertainment purposes only and should not be construed as legal advice. Any action taken based on the information provided in this blog is solely at your own risk. Additionally, all images used in this blog are generated under the CC0 license of Creative Commons, which means they are free to use for any purpose without attribution.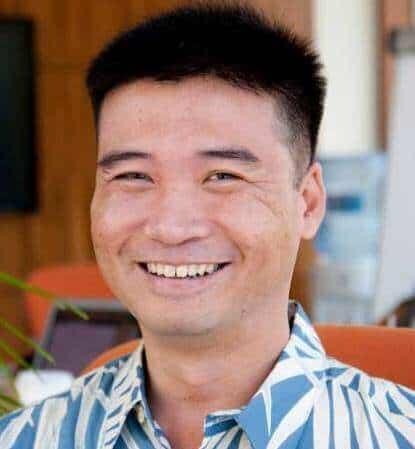 Meet Shawn Chun: Entrepreneur and Candle Business Fan.
I'm a happy individual who happens to be an entrepreneur. I have owned several types of businesses in my life from a coffee shop to an import and export business to an online review business plus a few more and now I create online candle business resources for those interested in starting new ventures. It's demanding work but I love it. I do it for those passionate about their business and their goals. That's why when I meet a candle business owner at a craft fair, farmers market, retail location or anywhere else I see myself. I know how hard the struggle is to obtain and retain clients, finding good employees all while trying to stay competitive. That's why I created Candle Business Boss: I want to help candle business owners like you build a thriving business that brings you endless joy and supports your ideal lifestyle.