Nothing can beat a candle—they smell great, and their soft glowing flame and colorful wax provide an excellent visual element to any relaxing atmosphere. But if you live or work in a place that prohibits open flames, including dorm rooms, barracks rooms, and many office buildings, you can't light candles. So, what are some candle alternatives for dorms and places that ban candles?
Electric candle warmers are a top candle alternative. They look like candles and safely melt scented wax. Here are more candle alternatives:
Flameless Candles
Essential Oil Diffusers
Potpourri
Downy Unstoppables
Lava Lamps
These six candle alternatives are perfect for use in dorm rooms and other places that prohibit open flames. While they can never fully replicate the enchanting experience of burning a candle, some come close. When you think about places where you can't have candles, you probably immediately think of dorm rooms. Still, plenty of other sites forbid them, including hotel rooms, workplaces, restaurants and bars, classrooms, military barracks, and even some apartment buildings.
You may be tempted to break these rules but think first before going down that road. People put rules against candles in place for a reason, and you shouldn't compromise the safety of yourself or others. Check out this list of top candle alternatives instead!
Electric candle warmers
Electric candle warmers are a top candle alternative. Also known as wax warmers, they are a nearly perfect simulation of a beautiful, scented candle.
How Electric Candle Warmers Work
Electric candle warmers are usually jar-shaped and decorated to look like a candle. Plug them into the wall, and a gentle light source will illuminate them. This light source doubles as a heat source for wax cubes, shavings, or beads that you put on the heating tray.
Electric candle warmers, therefore, look and smell exactly like real candles. You can use fragrance cubes with many scents in them. And the soft glow of the light will make you feel like you have a real candle.
Electric candle warmers are safe because while they put out light and only a slight bit of heat, they won't start a fire if you accidentally knock them over.
Where to Buy Electric Candle Warmers
Bed Bath & Beyond has a wide array of electric candle warmers in every conceivable shape and size. Many even have inspirational phrases written on them… something that helps the morale of people in these tight living spaces where open flames are prohibited.
You can also find fragrance cubes, sometimes known as wax tarts, at Bed Bath & Beyond, but I like the ones made by Scentorini. They come in virtually every color and scent for truly varied options that replicate any candle you can imagine.
Flameless Candles
Flameless candles are another option for dorm rooms and other communal work and living spaces. With this alternative, you get the visual aspect of a candle only without an aromatic effect.
How Flameless Candles Work
Flameless candles look so real that you've probably seen them decorating your restaurant table without realizing they aren't real candles. Unlike electric candle warmers, which mostly look like jar or container candles, flameless candles often resemble pillar and votive candles, which are candles that don't have an outer container.
Flameless candles have a flame-shaped light at the top. Often you can buy ones that flicker, just like real candles. In addition to dorm rooms, they can also be used outside and in other drafty situations.
Where to Buy Flameless Candles
FlamelessCandles.net is a site entirely devoted to flameless candles. You can even buy remote-controlled ones, and they also have ones shaped like different types of molded candles.
You can get free shipping for orders over $99.00, and you can also call them during customer service hours for expedited shipping and other customer service needs.
Essential Oil Diffusers
Essential oil diffusers are another way to get your candle fix when you can't have actual candles. Plus, many people claim that some essential oils have medicinal benefits, and using a diffuser can be a more effective way of deploying them than traditional scented candles.
How Essential Oil Diffusers Work
Ultrasonic essential oil diffusers don't produce any heat at all. Instead, they vibrate, causing water and oil molecules to mix and diffuse throughout the room in a fine mist. Ultrasonic diffusers tend to be less expensive than other diffuser types.
Nebulizing diffusers use a different mechanism to deploy the oil, often resulting in a stronger scent throw since they are not diluted by water.
Where to Buy Essential Oil Diffusers
Amazon has a great selection of essential oil diffusers, including top-rated Innogear diffusers like this one. It has multiple settings, costs less than $23, and looks great in any room.
I have personally used this one and like it a lot.
Potpourri 
Potpourri is another terrific candle alternative if achieving a floral scent appeals to you. You don't have to heat potpourri for it to be effective, so you don't need to use it with an appliance.
How Potpourri Works
All you need to use potpourri is a vessel, like a decorative bowl, air-permeable cloth, or mesh bag. What is potpourri exactly? Potpourri is made of dried flowers and spices. You can use different kinds of each to achieve various gentle aromatic effects.
Here are some flowers that make great potpourri:
Bachelor's button
Pansy
Geranium
Calendula
Lavender
Rose
Chrysanthemum
Larkspur
In addition, consider adding these spices to your potpourri:
Cinnamon sticks
Whole cloves
Citrus rind
Star anise
Nutmeg berries
And you can even use the following add-on items, which you can find in any hobby store:
Eucalyptus leaves
Sandalwood chips
Tonka beans
Vanilla beans
You don't have to follow a specific recipe to make potpourri. Instead, try mixing and matching the above ingredients to find your favorite scents.
Where to Buy Potpourri
Of course, you don't have to make your potpourri. It is perfectly acceptable to buy it pre-mixed.
The Herb Lady has a wide selection of potpourri, including such delicious scents as Apple Pie, Breath of Angels, Christmas Cheer, and even Joy of Life. You can buy potpourri by the cup or in sachets.
Downy Unstopables
This is a bit unconventional, but why be conventional? To clean up the sweat socks and stale beer smell of a dorm room, you can use Downy Unstoppables since candles are banned.
And yes, though "unstoppable" is usually spelled with two p's, Downy only uses one. Nobody knows why.
How Downy Unstopables Work
Downy Unstopables aren't made to make dorm rooms smell better, at least not in the way you think. They are tiny scent beads that you would typically add to your laundry as an in-wash scent booster. In other words, they make your clothes smell better for up to 12 weeks.
But in a pinch, you can also use them like potpourri, and some people have even reported using them in wax melts. I haven't personally used them in wax melts, as I think it's generally a bad idea to melt things not explicitly intended to be melted. Still, I can confirm that having these lying around or in a bowl can do wonders to improve the smell of small spaces like dorm rooms.
I use these in my stinky basement office and sheds… places where I don't want to burn candles and which don't have access to electricity.
Where to Buy Downy Unstoppables
To buy all nine scents of Downy Unstopables, look no further than the selection offered by Target. Pro tip: "Lavender and Vanilla Bean" is their best scent.
Lava Lamps
A dorm room wouldn't be a dorm room without some kind of 70s vibe. Replace your candle with a lava lamp for a stunning visual experience, but be careful. It might be more tempting to watch the hypnotic lava flow when you should be studying.
How Lava Lamps Work
Lava lamps work because you have two different colored liquids with different weights and densities. The lamp heats the heavier liquid, so it becomes lighter and rises. Then the other liquid sinks and the light heats that one, so it rises. And on and on.
Of course, the two liquids can't mix, or it wouldn't work, so the two liquids in lava lamps are usually dyed water and dyed oil. Oil and water don't mix.
Where to Buy Lava Lamps
Many retailers sell lava lamps in all kinds of sizes and configurations but for a wide selection of low-cost choices, try these from Walmart. They even have a Jelly Fish Lava Lamp, which looks like multi-colored jellyfish swimming in a black ocean. It's beautiful.
Frequently Asked Questions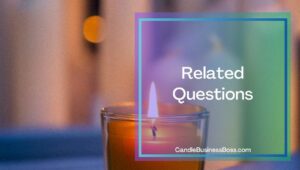 Why are candles banned in dorm rooms?
In the 1950s and 1960s, unattended candles caused several fires on college campuses, leading to them being banned. This includes religious candles. In 1968, Harvard banned candles even in common areas because of two fires started by Hannukah candles in the same year.
What can I put in candle holders besides candles?
If you want to use your decorative candleholders in your dorm room, this shouldn't be a problem if you don't put candles in them. Most dorms ban even unlit candles. Instead, put fresh flowers in your candleholders for a unique and creative look.
Looking to start your own candle making business, check out my startup documents here
Please note that the contents of this blog are for informational and entertainment purposes only and should not be construed as legal advice. Any action taken based on the information provided in this blog is solely at your own risk. Additionally, all images used in this blog are generated under the CC0 license of Creative Commons, which means they are free to use for any purpose without attribution.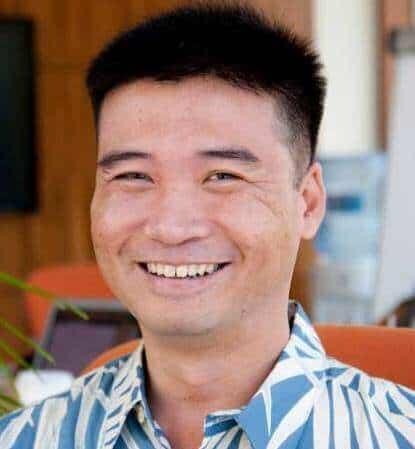 Meet Shawn Chun: Entrepreneur and Candle Business Fan.
I'm a happy individual who happens to be an entrepreneur. I have owned several types of businesses in my life from a coffee shop to an import and export business to an online review business plus a few more and now I create online candle business resources for those interested in starting new ventures. It's demanding work but I love it. I do it for those passionate about their business and their goals. That's why when I meet a candle business owner at a craft fair, farmers market, retail location or anywhere else I see myself. I know how hard the struggle is to obtain and retain clients, finding good employees all while trying to stay competitive. That's why I created Candle Business Boss: I want to help candle business owners like you build a thriving business that brings you endless joy and supports your ideal lifestyle.