If you have been making and using candles for as long as I have, you may have become somewhat addicted to them. Especially scented candles—there is no better way to brighten and freshen an area with a nearly endless array of candle scents. But what about in places where candles aren't appropriate—what are some top candle alternatives for scent in places where you can't use candles?
In places where open flames are dangerous, you can substitute essential oil diffusers for scented candles, as well as these other alternatives:
Wax Warmers
Air Fresheners
Potpourri
Dryer Sheets
Eucalyptus
Lemons
Scented Furnace Filter
Vanilla Extract
Incense
What are some places where you can't use candles? Lots exist—including dorm rooms, workplaces, hotel rooms, children's bedrooms, and more. You also shouldn't leave candles unattended in basements, garages, and sheds.
Plus, if it's a room where your children or pets have unsupervised access, you shouldn't have a candle burning in it. If the candle overturns, the open flame could easily cause a fire. But these are also some of the stinkiest places. Don't be tempted to throw caution to the wind and use scented candles anyway. Plenty of alternatives exist to keep your spaces smelling fresh as a metaphorical daisy.
Just take a look at these Top Ten Candle Alternatives for Scent to see what they are!
Essential Oil Diffusers
The best alternatives for scented candles are essential oil diffusers. These diffuse essential oils and fragrance oils into the air, much like oils are diffused by the burning of a scented candle.
The safest diffusers to use in unattended places are ultrasonic essential oil diffusers, which don't produce heat. These work on a principle of vibration, causing the oil and water to mix and deploy as a mist throughout the room.
The Best to Buy
My favorite essential oil diffuser is this one by Innogear. You can get it in light or dark wood color varieties for around $23. It has an automatic shut-off, four timers, and two different misting modes.
Electric Wax Warmers
Electric wax warmers are another convincing candle alternative. They work the same way as a scented candle. Instead of the candle flame melting the wax, an electric plate melts it. From there, the scented candle wax fills the air with its fragrance.
You can buy wax cubes, especially for use in electric wax warmers, or use mold to make your own. The only difference between this and any other scented candle is the absence of a wick.
The Best to Buy
You can probably tell by now that I like the look of wood, even convincing-looking fakes. That's why my favorite electric wax warmer is this Scenterpiece in evening walnut by Yankee Candle. It has a timer, a six-foot cord, and an indicator light, so you'll always know when it's on.
Air Fresheners
You can buy air freshening sprays in many enticing scents. These can be great for helping to bring a specific scent into a room, and these sprays are cost-effective. You can buy them and even make your own by diluting essential and fragrance oils in water with a bit of baking soda.
A drawback to spray air fresheners is they can wear out quickly. For longer-lasting scents, you can upgrade to a plug-in air freshener. Plug-in air fresheners warm the liquid before dispensing it throughout the air at regular intervals for continuous fragrance.
The Best to Buy
According to the Good Housekeeping Institute Cleaning Lab, the smartest air freshener is the Glade Plug-in Plus. I can personally vouch for these—they provide continual freshening of any room. With the new smart options, you can set them to only dispense freshener during daylight hours.
Potpourri
For unique floral and spice scents, you can use potpourri. Dry or mix your own or buy pre-mixed combinations. Potpourri can be placed in an open decorative bowl or hung in a sachet. You can even heat it in a slow cooker or wax warmer for an even more intense smell.
The Best to Buy
I buy my potpourri from The Herb Lady, and my favorite blend is Breath of Angels. It combines sandalwood, citrus, orange slices, angel wing, pink pepper berries, and rose. Not sure if this is actually what it smells like in Heaven, but it's got to be close.
How Long Does A Rush Light Last And Other FAQ.
Dryer Sheets
In a pinch, you can freshen your area with dryer sheets. These work well in garbage cans, near litter boxes, or other areas where you need something to not only provide a fresh scent but also absorb bad smells.
The Best to Buy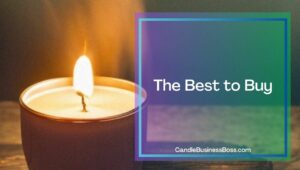 I always keep a dryer sheet in the bottom of my kitchen garbage can. I have a sensitive nose and can't stand even a bit of garbage smell.
The dryer sheets I use for my clothes and cans are Bounce Sweet Dreams. These are so effective that I've had people ask me why my garbage can smells so good.
Eucalyptus
Eucalyptus is not only a wonderful smell, but the plant reportedly soothes irritated respiratory passages. You can hang a few leaves anywhere in your house for a gentle fragrance. Their long, dark-green leaves are also visually decorative.
For maximum results, try this next time you take a shower: hang a few eucalyptus leaves from your shower head and take a long, hot shower. The combination of the heat and water will help carry the eucalyptus throughout your house, where it will freshen your air for up to a week.
The Best to Buy
You can buy "shower eucalyptus" from Greenery Backdrop's store on Etsy. It comes pre-arranged with lavender for an even more powerful aroma. Lavender is known for its relaxing qualities, perfect for blending with eucalyptus.
Lemons
Lemons also work well as a natural deodorizer. Lemon's natural citrusy and clean scent complements any room of your house, from bedrooms to bathrooms. It also goes well in workplaces and dorms.
To use lemon to scent an area naturally, cut it in half. That is all you have to do to add a lemon scent to any room. Due to their acidic content, you don't have to worry about them spoiling or rotting quickly. They should stay smelling fresh for about three days. You can also use lemon juice to clean most surfaces in your home.
The Best to Buy
Any lemons work. If using lemon juice, opt for 100% pure, undiluted juice with no added ingredients.
Scented Furnace Filter
This is my favorite trick of all. The next time you change your furnace filter, sprinkle several drops of essential oils on the clean filter before replacing it. When your heat kicks on, it will blow a warm wind of essential oils throughout your house.
The Best to Buy
I don't use essential oils in scented candles—that's what fragrance oils are for—but I do like them for applications like this. You can buy therapeutic-grade essential oils at wholesale prices at Bulk Apothecary.
Vanilla Extract 
Believe it or not, vanilla extract is a top way to freshen up your home. You can use vanilla extract in any of these ways to make any room smell like fresh-baked cookies:
When they are cool, place a few drops of vanilla extract on the light bulbs in your lamps. The next time you turn them on, a lovely vanilla smell will waft throughout your house.

Heat vanilla extract in a cup in your microwave for 60 seconds for an instant room freshener.

Place a few drops of vanilla extract on a cotton ball. This is best for refrigerators, closets, and other small spaces where you can't safely burn candles.

Did you know you can mix up to one tablespoon of vanilla extract per gallon of paint to avoid that awful wet-paint smell that lingers even long after the paint has dried?
The Best to Buy
Not all vanilla extracts are made equal. My favorite is this Madagascar Bourbon Tahitian vanilla extract by Nielsen-Massey. It's also great to use if you decide to make your own ice cream.
Incense
The last best alternative to candles on our list is incense. Incense isn't precisely an open flame, though it starts that way; it's more like a slow-burning ember. You still shouldn't leave incense burning in a place where you would not usually use a candle, but you can walk through an area with a smoldering stick of incense, and it will leave a long-lasting scent behind.
The Best to Buy
I use scents primarily to relax, which is why I love sandalwood. My favorite sandalwood-based incense is this Plum Blossoms Incense by Japanese brand Shoyeido. It also contains notes of cinnamon.
Frequently Asked Questions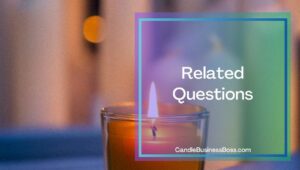 Can I use leftover orange peels as a candle alternative for scent?
Yes! Next time you eat an orange, try this trick. Simmer the peel on the stove in a little water along with cinnamon and cloves. After doing this for about ten minutes, the lovely smell will fill your entire house.
Are essential oils safe to use around pets?
Some veterinary organizations report that certain essential oils can be toxic to pets. Dogs and cats have different anatomy and, consequently, different lists of potentially harmful essential oils. Check out this article by Cabbagetown Pet Clinic to see which you should avoid using around your pets. 
​
Looking to start your own candle making business, check out my startup documents here
Please note that the contents of this blog are for informational and entertainment purposes only and should not be construed as legal advice. Any action taken based on the information provided in this blog is solely at your own risk. Additionally, all images used in this blog are generated under the CC0 license of Creative Commons, which means they are free to use for any purpose without attribution.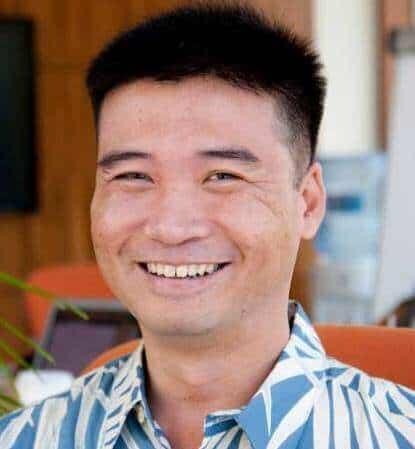 Meet Shawn Chun: Entrepreneur and Candle Business Fan.
I'm a happy individual who happens to be an entrepreneur. I have owned several types of businesses in my life from a coffee shop to an import and export business to an online review business plus a few more and now I create online candle business resources for those interested in starting new ventures. It's demanding work but I love it. I do it for those passionate about their business and their goals. That's why when I meet a candle business owner at a craft fair, farmers market, retail location or anywhere else I see myself. I know how hard the struggle is to obtain and retain clients, finding good employees all while trying to stay competitive. That's why I created Candle Business Boss: I want to help candle business owners like you build a thriving business that brings you endless joy and supports your ideal lifestyle.