Candle making can be both a prolific business and a successful one, but how do you get your share of that success? According to the National Candle Association, over $2 billion in sales of candles occur annually—meaning you could be getting some of that profit, too. Becoming successful in the candle making industry doesn't have to be complicated, but how can you create a successful business?
How to make your candle making business a success:
Plan ahead with your budget and business plan.
Know your product and your image, and make sure it's unique to the industry.
Don't just market your product—market your product consistently.
Create a successful website to showcase your product.
Start as a small local business and then branch out.
Set goals for your business and make sure you can achieve them.
How can you start your own candle business and make it a success? What defines success, and what can you do to meet those goals? What are the keys to marking that success? Read on to find out more.
Plan ahead with your budget and business plan
While you might think that creating a small business with your candle making hobby is easy or doesn't need much work, you're wrong—your business needs a plan and budget just as much as the next small business. Whether you're in a physical location or not, you need to make sure you plan ahead for everything, whether it's insurance or budget for your supplies. 
How do you use your business plan to create a successful business? Outline all the choices you're going to need to make in your business, before you open and beyond, including your staffing, finances, legal structure, and your business name. You may need to look into the legal structure of your business before you even start, and your business plan can help you go through the process easily.
What happens if you've already started your business without creating a business plan? There's still time! You can still write out your business plan, just make sure you've written down all the steps you've already taken to start your business and budget. Knowing how much money you can spend as you create your business is key, so you know how much profit you'll make as you grow.
What is the most Calming Candle Fragrance?
Know your product and your image, and make sure it's unique to the industry
This may sound like a challenge in a saturated market, but there are ways that you can define who your business is while staying unique. When you're deciding on this information—usually within the creation of your business plan— it means defining what you want to stand for and what kind of customer you want to serve.
You should also know your product and understand what you're selling. Most customers will want consistency in their products, so the better you know your candles and their benefits and shortfalls, the better you can tailor your product to your customers.
Knowing your product also comes with making conscious decisions about your supplies. If you want to sell to an environmentally minded crowd, make sure you use natural products. If you're considering a more novelty focused candle company. Make sure you use the proper waxes. Whenever you add things like glitter or even wrapped jewelry into your candles; make sure they are prepared or rated for candle making.
Defining your image and brand is also important in consistency. Success is built upon previous success, and if your customers don't know who you are, they can't find your products. Setting aside your branding and creating an image that you can share and market along with your product will create not only brand recognition; but brand loyalty—and with brand loyalty comes success. 
Don't just market your product—market your product consistently. 
It's easy to set up a website and a few social media pages, but without creating consistent content, you will not draw in customers, nor will you find returning customers. Keep your product at the front of customers' minds by constantly and consistently creating content.
What does that mean? You should not be overloading your customers' For Your Pages. But make sure you are posting consistently to catch their attention. Create a schedule for your social media posts, so you can track engagement. As well as knowing when and where people are looking at your posts can help you tailor your marketing even further. Don't work harder, work smarter—hit people with your content where you know it will be seen. 
Create a successful website to showcase your product.
Marketing is key, and social media tends to be a favorite for most businesses, but don't forget to create your own website. You have complete control over your website, unlike a social media page, but you can still link your content across platforms.
The key to creating your website is consistency with your branding. Make sure it complements all other marketing areas of your business, so you can use it to link back to. A well set-up website will help you be successful just as much as a few posts on Instagram or TikTok.
Start as a small local business and then branch out. 
Starting small is your best option as you create your business, so focus on your local community for sales—not only will it help you save money at the start on shipping, but you will also have the opportunity to build close relationships with people and other businesses in your area. Working with local organizations to create their own scents and candles for a special event means your name gets out there—which means more people will be willing to purchase your candles.
We also live in a time when more people are shopping locally. Leaning into that locally minded shopping mindset is a benefit, which means you can make more money—which, for some business owners, is the marker of success.
Create a calm, convenient, and helpful customer service line. 
Whether it's simply through your social media or website or a dedicated phone line, if people have issues, they want to contact your business. How do you do that? All you have to do is be reachable. Whether it is you or an employee, customers with issues with your product want to communicate with you, so stay open and helpful when you're contacted. Monitor your social media pages for comments—public comments are the first way that people usually see you, so making sure that any negativity is taken care of is key. Don't worry about those sorts of comments being public—most customers will be able to see you taking care of the issue, which can only bolster your public opinion.
Set goals for your business and make sure you can achieve them. 
As you create your business plan, it's important to include goals for your business as well. Don't be afraid to have high hopes, but also set ones that you know are achievable, like creating your first order, making a certain amount of money, or finding a repeat customer. The more goals you have, the more you will feel successful when you meet them.
In the long run, making sure your business is a success simply comes from planning and making defined choices. Whether you're a trendy, environmentally friendly candle maker or a traditional chandler using inexpensive waxes, define what you consider "success" to be, so you know when you've met those goals. The definition of success is different from person to person, so if you want to feel successful, write down what you want to do and follow these steps to get there.
Related Questions
What is a candle maker called?
A candle maker is also called a chandler, which comes from the Medieval occupation known as chandlery. While an antiquated term in the modern age, you may still see that word in reference to candle makers. The word itself is related to the term 'chandelier,' which once used to be lit through the use of candles.
How much money does it take to start a candle business?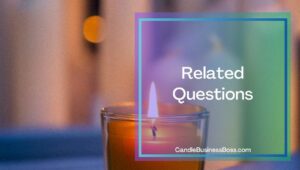 If you are starting your candle making business from home, your main costs will be a point-of-sale system, a web presence, marketing, and your inventory. Starting a small candle making business should cost you around $1,500 for all of those items.
Looking to start your own candle making business, check out my startup documents here
Please note that the contents of this blog are for informational and entertainment purposes only and should not be construed as legal advice. Any action taken based on the information provided in this blog is solely at your own risk. Additionally, all images used in this blog are generated under the CC0 license of Creative Commons, which means they are free to use for any purpose without attribution.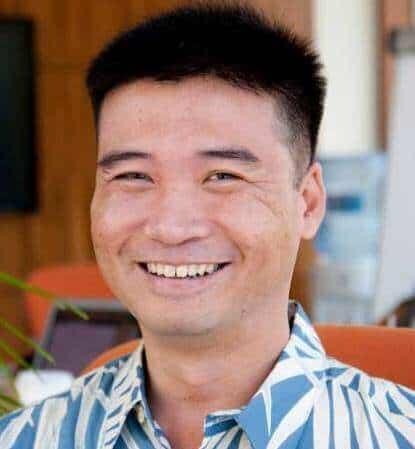 Meet Shawn Chun: Entrepreneur and Candle Business Fan.
I'm a happy individual who happens to be an entrepreneur. I have owned several types of businesses in my life from a coffee shop to an import and export business to an online review business plus a few more and now I create online candle business resources for those interested in starting new ventures. It's demanding work but I love it. I do it for those passionate about their business and their goals. That's why when I meet a candle business owner at a craft fair, farmers market, retail location or anywhere else I see myself. I know how hard the struggle is to obtain and retain clients, finding good employees all while trying to stay competitive. That's why I created Candle Business Boss: I want to help candle business owners like you build a thriving business that brings you endless joy and supports your ideal lifestyle.