When you're looking to make more money, you're likely looking at different niches you can work in. One popular route you can go is to sell candles online or in person.
If you want to earn more and have full control over what you're selling, making candles, and selling your own handmade candles is the way to go. Once you have decided you want to start making and selling your candles, you need to learn how to make candles.
The basic supplies you need to start a candle making business are:
Containers
Wicks
Wax
Scents and dyes
Stirring sticks
Thermometer
Double broiler, pot or burner
Clamps (to hold your wick)
Candles come in many varieties- shapes, sizes, scented vs unscented and much more. There are beginner kits you can buy from craft stores like Michaels, Jo Anns and Hobby Lobby. They typically come with the basics that you will need to make one or two candles. If you want the full ability to be as creative as you can, making them from scratch (instead of a kit) is the way to go. A DIY kit is good for gifts or as a very beginner, but once you really want to start making candles you can sell, you want to make sure you understand the supplies you will need.
Here is a rundown of what you will find you'll be looking at when you go shopping to start learning how to make candles.
Supplies
Choosing the right supplies is vital. You don't want to use an inferior quality of wax or wicking. You also want to make sure the scent isn't toxic, and the candle throws the scent enough.
Candle Wax 
Choosing a high-quality wax is important. Despite the DIY tutorials using crayon wax, that type of wax is not as easy to burn as candle wax is. There are several different types of waxes and different properties to consider.
Paraffin– Paraffin wax is manmade. Some people consider it bad, but it isn't as bad as considered. This style of wax provides one of the best scent throws compared to the more natural varieties, it's less expensive and can even hold a brighter scent.
Beeswax– This is a natural variation of wax. It comes with a natural yellow color, which may not hold color as well as white waxes, but using normal candle dyes works, same with plant-based dyes or block dyes. Beeswax burns cleaner than paraffin but it's the most expensive wax you will likely buy. It works in more than candles and melts, it also works in soaps, lotions and other body products.
Soy– Soy is another more ecofriendly wax. It's natural with a lower melting point, so it will burn a bit cooler and will last longer than paraffin. It's whiter than beeswax and easier to hold color and it's less expensive as well.
Gel– Another option if you're looking for a long-lasting burn is to choose gel. Gel candles have a longer burn time than wax but contain the same stuff as paraffin, so it is considered more harmful than beeswax or soy (or other natural waxes).
There are other types of waxes, but these are the types you're more likely to find in stores and more popular types.
Containers
The next thing you'll need to consider is what you're going to do with the candle. Do you want to use a mason jar? Maybe mold it? There are plenty of options to choose from.
Molds-Molds come in a variety of shapes and sizes. They require special wax specifically for molding or all-purpose wax (although, I found that some types of all-purpose wax tend to be a bad type of wax to use for most candles, so read reviews when you buy wax).
When it comes to molding, you can get anything from fancy shapes to basic shapes to pillars, tapered or votive candles. You can also get a tapered candle by using a dipping method. When it comes to molds, plastic can be a pain to unmold but silicone works beautifully.
Metal is another option; it can be hit or miss but it works well. If you make sure you're using wax specially made for molds, or a special spray you can get at Hobby Lobby. It's similar to Pam but made for candles. You spray it in the mold before you pour the wax, and it acts like Pam to help the candle slide out.
Wax Melts– These are technically not candles, but they will fill the room with scent and can be safer than candles. You can make these out of any type of wax, but again, molding is best.
They make clam shell cases to pour the wax directly. They create six small (typically 1⁄2 an ounce) square shaped melts. You break a melt off and put it in either an electric warmer or you can also use a warmer with a candle underneath. The wax melts and as it melts, it releases the scent.
Other options for melts are silicone candy molds. They work great for wax melts. The silicone bends easily and once the wax dries, you peel off the mold.
Mason Jars– Mason jars are a popular option for many people choose, they can get hot without breaking and they look good. They also come in a variety of different sizes.
Mugs– Drink themed and scented candles in cute, decorative mugs or glass cups is another option for jarred candles. It's best to use jarred wax when you make them (if you use a special molding wax, it will come loose from the sides and at best it will rattle around, at worst it will fall out.)
You can use just about any type of mug- as long as it's safe for hot drinks and won't melt.
Other Containers– You can find other types of containers in the candle supply section at different stores. They are safe to use and will not break or produce any toxic fumes.
Wicks 
When choosing the wick, looking at the options and experimenting with everything is best. You can choose between precut wicks and rolls that you cut yourself. They make glue dots that fit on the bottom of a precut wick to hold it in place.
They also sell bottoms for people who buy wicks you cut yourself. You insert the wick into the bottom piece and treat it the same way as a precut wick.
Wicks come in different sizes and materials, and you want to make sure you select the right material to go with your wax. You also want to match the size to the size of the mold or jar you're using. You want about 1/4th of an inch above the candle, you can trim if it's too high but if it's too low, the wick will get lost.
Scents and Dyes
Choosing the scent is a very important aspect of making candles. You need to make sure it's a good scent (not all scents smell good), make sure it's nontoxic (scents specifically labeled for candle use or essential oils work best) and you need to make sure you measure out the right amount of scent (most scents tend to require an ounce per pound of wax).
If you go with purchasing a scent offline, look up the seller. Read the reviews and read all descriptions, make sure the person is selling high quality scent that will work, last and provide a good scent throw.
Remember, you want to wait until the wax has cooled down a little (but not started to harden) and you do now want to remelt wax that has been scented because that will end with the scent being burned out of the wax.
Dyes come in liquid and blocks. When you have a block, you cut part off and melt it in the wax. It's not as strong as the liquid but they still create good coloring.
Liquid is poured in while the wax is still extremely hot and mixed in before mixing in the scent.
Miscellaneous
There are a few last items you will need. You will need a double broiler, pot or burner that you can use to melt the wax along with a pot to pour the melted wax. The melting pot is normally sold in any store that sells craft supplies. Make sure your pouring pot has a handle because the pot itself gets hot.
Other things you will need will be stirring sticks to help keep bubbles from forming and a thermometer to make sure the wax melts to the right temperature. Sometimes, I use a measuring cup to dip wax into the pots but that's a personal preference.
You will also need a clamp to hold your wick steady when you're pouring, most of the time I will cut the wick long and wrap it around a pen. The pen will hold the wick steady and it won't move too badly while I'm pouring the wax. They also sell clamps to put around the wick and you will need putty (they sell it in candle making) to hold the wax in certain molds. If the mold has a hole in the bottom, cover the wick bottom with a putty and it will keep the wax from leaking out.
Conclusion
When it comes to wanting to open a candle shop, you need to make sure you have learned how to make candles first. To know how, you need to learn what supplies you need and perfect your craft. Many candle shops are highly successful but just as many fail due to lack of knowledge or other reasons. If you want to succeed, make sure you buy the right products and test, test, test before you start selling.
Frequently Asked Questions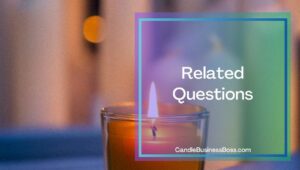 How Do I Get Started Selling Candles?
The best way to get started is to give some of your test candles to friends and family, that way they not only know you'll be selling them, but they will be able to point people in your direction. Go to a website like WordPress or WIX (or other similar sites) and pay for a website, you can develop it yourself or hire someone to do that for you.
Once you have a website, think about setting up shop on a site like Etsy or Amazon Homemade, that can get you started and teach you the basics of SEO and other business lessons you will need.
Don't forget to apply for your business license in your state and make sure you have the safety labels and anything else you need according to the candle safety laws in your state.
Once you have everything set up online, create a Facebook page or group to advertise and look into other social media- TikTok and Instagram both have a lot of candle shops that advertise. Once you have your own domain address and at least one shop set up online, go to a website like Vistaprint and get some business cards printed.
Looking to start your own candle making business, check out my startup documents here
Please note that the contents of this blog are for informational and entertainment purposes only and should not be construed as legal advice. Any action taken based on the information provided in this blog is solely at your own risk. Additionally, all images used in this blog are generated under the CC0 license of Creative Commons, which means they are free to use for any purpose without attribution.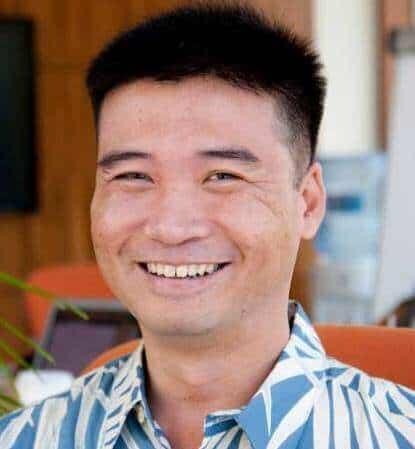 Meet Shawn Chun: Entrepreneur and Candle Business Fan.
I'm a happy individual who happens to be an entrepreneur. I have owned several types of businesses in my life from a coffee shop to an import and export business to an online review business plus a few more and now I create online candle business resources for those interested in starting new ventures. It's demanding work but I love it. I do it for those passionate about their business and their goals. That's why when I meet a candle business owner at a craft fair, farmers market, retail location or anywhere else I see myself. I know how hard the struggle is to obtain and retain clients, finding good employees all while trying to stay competitive. That's why I created Candle Business Boss: I want to help candle business owners like you build a thriving business that brings you endless joy and supports your ideal lifestyle.