Due to the rising desire for natural and environmentally friendly products, the soy candle business has experienced substantial growth in popularity in recent years. It is pretty important to thoroughly assess your business possibilities if you are thinking about getting into the soy candle industry.
To best evaluate your soy candle business opportunity, you should consider market demand, competition, quality sourcing, pricing, and marketing strategies. Maximize your chances of growth by offering unique products, targeting niche markets, building powerful brands, implementing smart marketing techniques, and fostering consumer loyalty.
In this article, we will examine each of these facets in detail and provide you with valuable insights and strategies to assist you in making informed decisions for your soy candle business.
Evaluating Market Demand
Analyzing market demand becomes a crucial element in the process of appraising your soy candle business idea. Understanding soy candle demand both now and in the future is crucial for spotting market trends, consumer preferences, and expansion possibilities. Conducting thorough market research is crucial for gaining insightful information.
You may learn more about customer behavior, shopping habits, and the market size for soy candles by reading this study. You can determine the level of demand and spot any gaps or undiscovered markets by analyzing industry reports, polling customers, and researching web platforms. You can use this knowledge to design plans that are in line with market demand and make informed decisions, which will help your soy candle company venture be fruitful.
Analyzing the Competitive Landscape
Every business effort needs competition, and the soy candle market is no exception. To acquire a thorough grasp of the current market participants, their offers, and their unique selling propositions (USPs), it is essential to examine the competitive landscape. This analysis will help you discover your direct and indirect competitors and assess their advantages and disadvantages.
You can effectively differentiate your products by looking at your rivals. You can promote your distinctive qualities, such as eco-friendly components, wonderful scents, or creative packaging, by being aware of what makes your offerings stand out. This study also aids in locating market opportunities that your rivals may have missed or ignored.
You can create efficient methods to acquire a competitive edge if you have a good awareness of the positioning and techniques used by your rivals. Providing clients with a stronger value proposition may entail highlighting the unique value proposition of your brand, improving your marketing communications, or optimizing your pricing approach.
Learn how to start your own candle-making business by checking out this article.
Ensuring Quality Sourcing
The caliber of your products is quite important in the soy candle industry. In addition to helping build a solid brand, it is essential for guaranteeing consumer pleasure. It is essential to thoroughly assess potential providers to uphold high standards.
Prioritize those who uphold a dedication to supplying high-quality products when choosing suppliers for your soy wax, aroma oils, wicks, and other necessary supplies. Look for vendors who have a solid reputation for being trustworthy in the market. In your decision process, consider ethical sourcing, transparency, and sustainability as well.
Test the raw materials and final goods thoroughly to make sure they adhere to industry standards for safety and quality. This involves evaluating the soy wax's quality, the potency and durability of aroma oils, the effectiveness of the wicks, and the completed candles' overall aesthetic appeal. You can ensure that your products continuously achieve the desired quality and meet or exceed client expectations by undertaking thorough testing.
Pricing Strategies for Profitability
A key component of achieving profitability and maintaining market competitiveness is pricing your soy candles correctly. Numerous aspects that affect the overall cost must be taken into account to design an effective pricing plan.
Start by evaluating the production costs, which include labor, packaging materials, raw materials, and overhead. Knowing these costs will enable you to calculate the lowest price at which you can cover your costs and turn a profit.
Another key step in setting an effective price for your soy candles is market research. Analyze the market to learn about the price points and typical retail prices for goods similar to soy candles. You may assess customer expectations and your competitors' pricing strategies thanks to this study.
It's critical to showcase the value of your distinctive items while remaining competitive. Take into account the soy candles' craftsmanship, quality, and any other features or advantages they may provide. Pricing should be set to reflect perceived value while also taking customer affordability and market demand into account.
Maintaining competitiveness and profitability over time requires routinely analyzing and revising your pricing strategy based on market dynamics, cost changes, and client feedback. Your soy candle business will be efficient if you can strike the proper mix between price, quality, and customer demand.
Implementing Effective Marketing Strategies
It's essential to create and put into practice efficient marketing strategies if you want to market your soy candle company and increase sales. The first stage is to identify your target market and develop a thorough understanding of their tastes, passions, and purchase tendencies. This will make it possible for you to customize your marketing efforts so that they appeal to your ideal clients.
To set your soy candles apart, you must create an engaging brand narrative. Highlight soy wax's environmental friendliness by highlighting its longevity and advantages over conventional candles. To attract potential buyers, highlight the special features and benefits of your items.
In today's linked society, utilizing digital marketing channels is essential. Make use of social media sites to advertise your business, interact with your audience, and exhibit your items. You can grow consumer relationships with email marketing and advertise sales or brand-new product introductions. Working with bloggers or influencers in the lifestyle or home decor industry can greatly increase your credibility and reach.
Another tactic is to use content marketing. To educate and engage your audience, create educational and aesthetically pleasing content, such as blog entries, videos, or tutorials. This establishes your authority in the industry and fosters trust among potential clients.
Offering Unique Products
Offering distinctive products that grab clients' attention is essential for distinguishing out in a crowded market and gaining business. A soy candle company needs to have a line of candles that differentiates them from its competitors.
To do this, concentrate on developing distinctive scents, layouts, and packaging that reflect your brand's personality and appeal to your target market. Try out novel candle sizes, shapes, and customization possibilities to accommodate various consumer preferences. As a result, you may provide a compelling and broad product line that appeals to a wider range of consumers.
It is critical to be abreast of current market developments and consumer preferences. Maintain market awareness by keeping an eye on changing packaging, design, and fragrance preferences. By doing this, you may consistently launch intriguing new goods that complement the shifting tastes and preferences of your target market.
By regularly asking for customer input and conducting market research, you can gain insightful knowledge about consumer preferences and spot gaps or undiscovered business prospects. By using a feedback loop, you can improve your product offers and make sure they are compelling and relevant in the market.
Targeting Niche Markets
Identifying and targeting specific customers is a potent tactic to advance your soy candle business. You can take advantage of unexplored market opportunities and build a devoted customer base by researching particular consumer categories that complement your brand values and product offers.
Consider reaching out to groups of people like eco-aware shoppers who value products that are environmentally friendly and sustainable. In your marketing materials, packaging, and brand identification, emphasize the environmentally beneficial features of your soy candles. Stress the soy wax's ability to be recycled and your dedication to environmentally friendly procedures.
Fans of aromatherapy might be a gainful niche market to target. Showcase the therapeutic properties of your soy candles by emphasizing the distinctive scents that encourage rest, stress alleviation, or enhanced well-being. Promote your candles as an opulent and indulgent form of self-care.
Likewise, take into account people looking for original present ideas. Create specialized packaging or gift boxes to distinguish your soy candles as unique and thoughtful presents. Customize your marketing initiatives to attract gift buyers, whether through focused advertising campaigns or partnerships with neighborhood gift retailers.
Building a Powerful Brand
A key component of long-term productivity in the cutthroat soy candle industry is creating a powerful, recognizable brand. Your brand identity, which includes your mission, values, and brand personality, should be defined first. Your decision-making will be influenced by this clear knowledge, which will also guarantee a consistent message across all touchpoints.
Create a brand aesthetic that appeals to the eye and is consistent with your target market. Maintain a unified visual language that captures the essence of your brand throughout all of your marketing assets, from your website design to your social media profiles. This visual uniformity increases brand recognition and aids in creating a powerful brand presence in consumers' perceptions.
But graphics alone cannot create a powerful brand. It depends on continually providing outstanding products and experiences for customers. Strive for excellence in all facets of your company, from obtaining premium resources to meticulously crafting your products and providing timely customer service. Your brand will become stronger and customer loyalty will increase if you constantly surpass customers' expectations.
Use stories and meaningful interactions to connect with your audience. Give examples of your brand's core principles, behind-the-scenes tales, and product inspirations. Use blogs, email marketing, and social media to engage with your audience and create a feeling of community around your business.
Learn how you can start your own luxury candle brand business by visiting this article here.
Implementing Smart Marketing Techniques
Employing clever strategies that encourage engagement and conversions is crucial if you want your soy candle business' marketing efforts to have the greatest possible impact. Social media sites provide a tremendous platform for showcasing your goods, sharing eye-catching images, and interacting with potential buyers. Utilize these channels to distribute user-generated content, run promotions, and create deep connections with your audience.
Working with bloggers or influencers in the lifestyle or home decor industry can greatly increase your credibility and reach. By collaborating with these powerful people, you may obtain access to their established audience and increase your exposure to a wider range of people.
To enhance brand awareness and create excitement about your soy candles, think about holding giveaways, contests, or collaborating with similar businesses. These tactics can spark interest, promote user interaction, and ultimately lead to conversions.
Analytical tools and customer feedback can be used to assess the growth of your marketing initiatives. Analyze interaction, website traffic, and conversion rate data to learn more about your audience's preferences. You may make wise decisions and improve your marketing efforts with this data-driven approach for improved outcomes.
Fostering Consumer Loyalty
A key component of attaining sustainable growth for your soy candle business is cultivating a loyal customer base. Prioritize great customer service and timely responses to questions or complaints to encourage customer loyalty. At every touchpoint, delivering a seamless and satisfying experience strengthens trust and promotes customer loyalty.
Putting in place a customer loyalty program might encourage consumers to keep buying your product. Reward loyal customers, word-of-mouth recommendations, and involvement with special discounts, deals, or points that can be used toward future purchases. This promotes word-of-mouth marketing as well as customer retention.
To establish a deeper relationship with your customers, personalize your communications. Send unique messages of appreciation to show your appreciation for their help and loyalty. Offer privileged discounts or first access to brand-new products to loyal consumers to make them feel cherished and appreciated.
Encourage customers to share their opinions and testimonies about your soy candles in reviews and testimonials. Positive customer feedback acts as social evidence, fostering trust and influencing prospective customers' purchasing decisions. Engage with customer reviews proactively by giving feedback, resolving issues, and showing gratitude for their advice.
Monitor consumer happiness and feedback constantly through surveys, conversations on social media, and direct communication. Utilize this insightful information to enhance your services, goods, and overall client experience.
Frequently Asked Questions
How can I assess the soy candle market's demand?
Conduct in-depth market research by examining industry publications, consumer surveys, and online platforms to gauge market demand. Keep an eye out for market trends, consumer preferences, and market size for soy candles. This study will give important information about consumer behavior, buying trends, and expansion possibilities.
What are some effective marketing techniques for growing a soy candle company?
Identifying your target market, creating a compelling brand story, utilizing digital marketing channels like social media and email marketing, and engaging in content marketing are all effective marketing techniques for a soy candle business. The reach and exposure of a brand can also be expanded by working with influencers, holding contests or giveaways, and forming alliances with related companies.
How can I set my soy candle company apart from the competition?
To set your soy candle business apart, concentrate on providing distinctive items with distinctive scents, styles, and packaging. Keep abreast of market developments and consumer preferences to consistently launch innovative and alluring items. Target niche audiences that are consistent with your business's ideals and build a strong brand identity by establishing a consistent brand look throughout all of your marketing materials. You may encourage client loyalty and distinguish your company by offering outstanding customer service and putting loyalty programs into place.
To learn more on how to start your own candle-making business check out my Startup Documents here.
The information provided by CandleBusinessBoss.com ("The Site") is for general informational purposes only. All information on the Site is provided in good faith, however, we make no representation or warranty of any kind, express or implied, regarding the accuracy, adequacy, validity, reliability, availability, or completeness of any information on the Site. Under no circumstance shall we have any liability to you for any loss or damage of any kind incurred as a result of the use of the Site or Reliance on any information provided on the Site. Your use of the Site and your reliance on any information on the Site is solely at your own risk. This blog post is for educational purposes only and does not constitute legal advice. Please consult a legal expert to address your specific needs. Terms and Conditions.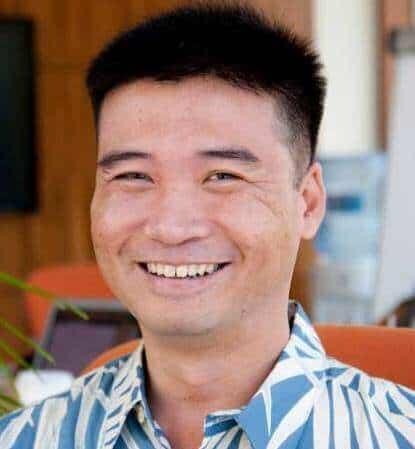 Meet Shawn Chun: Entrepreneur and Candle Business Fan.
I'm a happy individual who happens to be an entrepreneur. I have owned several types of businesses in my life from a coffee shop to an import and export business to an online review business plus a few more and now I create online candle business resources for those interested in starting new ventures. It's demanding work but I love it. I do it for those passionate about their business and their goals. That's why when I meet a candle business owner at a craft fair, farmers market, retail location or anywhere else I see myself. I know how hard the struggle is to obtain and retain clients, finding good employees all while trying to stay competitive. That's why I created Candle Business Boss: I want to help candle business owners like you build a thriving business that brings you endless joy and supports your ideal lifestyle.