In today's competitive market, it is essential to promote your candle business to attract consumers and increase sales. You can establish a strong presence, engage your target audience, and increase brand awareness if you employ the appropriate strategies.
The most useful strategies for promoting your candle business include establishing a visually appealing web presence with eye-catching product images, using social media to engage customers, providing discounts and promotions to increase sales, and presenting products at nearby markets or events.
This article will discuss the most effective methods for marketing your candle enterprise. By implementing these strategies, you will be able to exhibit your unique candles effectively and attract loyal customers.
Establishing a Visually Appealing Web Presence
Establishing a web presence that is visually appealing and draws in potential clients is one of the primary elements in marketing your candle business. Here are some important factors to remember:
Captivating Product Images
Purchasing high-quality goods To present your candles in the best possible way, photography is necessary. The curiosity and purchasing decisions of customers can be greatly influenced by high-resolution photographs that accurately depict the distinctive qualities, textures, and colors of your candles.
Using expert lighting and staging techniques is essential to producing visually attractive photos. The actual colors and nuances of your candles are brought out by appropriate lighting, and smart staging helps portray the atmosphere and mood they can evoke.
You can elicit feelings and increase the allure of your products by using strategies like carefully placing candles in lovely settings or adding complimentary decorations. In addition to drawing in potential customers, captivating product photographs help you establish your brand identity and stand out from the competition.
Remember that investing in good photography tools or hiring a talented photographer can produce great results by improving your candles' visual attractiveness and encouraging customers to learn more about your offerings.
User-Friendly Website Design
To give your potential clients a flawless browsing experience, it is essential to develop a user-friendly website. Start by making sure that the menus and navigational components on your website are simple to understand and navigate. Visitors are more likely to focus on your candle items without interruptions when the layout is clear and visually appealing.
Use captivating pictures all around your website to draw users in and promote further research. Visitors can be visually engaged and inspired to learn more about your products by viewing high-quality photographs of your candles in both stand-alone and lifestyle settings.
It's crucial to have precise product descriptions that succinctly list the salient characteristics, aromas, and advantages of your candles. Use evocative language that grabs readers' attention and enables them to picture how your candles can improve their surroundings and foster a relaxing atmosphere.
Make sure your website loads quickly as well, as slow-loading pages may turn away visitors. Because a sizable percentage of online traffic originates from mobile users, your website should be optimized for them. A user-friendly website design will give visitors a pleasant and convenient online experience, boosting the likelihood that they will become customers.
Engaging Product Descriptions
Writing captivating product descriptions is an effective strategy to draw in potential clients and set your candles apart from other brands. Your product descriptions should elicit feelings and establish an emotional connection with customers rather than just giving the essential information, such as size and materials.
Use storytelling tactics to explain how your candles can change a room's atmosphere and improve people's well-being. Write in a way that is sensory-appealing and captures the essence of each candle's distinct characteristics and aroma. Describe, for instance, the calming flickering glow, the soft dance of smell, and the serene setting that your candles can produce.
Emphasize the salient qualities and advantages of each candle, focusing on things like its superior quality, prolonged burn time, or eco-friendly characteristics. You may engage potential clients more deeply and encourage them to buy your candles by emphasizing their worth and beneficial effects.
Customer Reviews and Testimonials
Customer feedback and endorsements are effective strategies for developing your candle business's credibility, trust, and social proof. Positive customer reviews posted on your website can have a big impact on future consumers and urge them to try your products.
Customers are more likely to believe in the quality and effectiveness of your items when they learn that others have had favorable experiences with your candles. Having client testimonials displayed on your website, especially next to the product descriptions, will assist in allaying any fears or apprehensions prospective buyers might have.
After a customer makes a purchase, follow up with them by sending automated email inquiries or handwritten thank-you notes. Offer enticements like coupon codes or customers are encouraged to share their experiences by receiving loyalty rewards.
To showcase consumer feedback, strive for diversity and authenticity. Include a variety of user-generated information, such as customer images showcasing your candles, along with written and star ratings. This variation boosts credibility and relatability, making it easier for potential buyers to identify with the positive experiences that others have shared.
Check out this article to learn more ways to market your candle business.
Leveraging Social Media Platforms
A potent tool for engaging with your target audience, fostering brand loyalty, and increasing traffic to your candle business is social networking. The following are some tips for using social media to effectively market your candles:
Selecting the Right Platforms
Making the right social media platform selections is crucial for marketing your candle business. Determine the platforms that best serve your target audience first. Platforms like Instagram, Pinterest, and Facebook are attractive choices for visual companies like Candles. Find out where your potential customers are most active and engaged by conducting research there.
You may increase your reach and engagement by concentrating your efforts on platforms that appeal to your target demographic. To make your content more relevant, consider the user demographics, interests, and habits on each platform.
Consistent Branding
Building a solid and identifiable business identity requires maintaining consistent branding across all of your social media sites. To build a clear and coherent brand image, use cohesive graphics such as your logo, color scheme, and artwork.
You create a sense of familiarity and professionalism by employing your brand's characteristics consistently across platforms. This makes your brand easier for potential buyers to recognize and remember, even when they see it on other social media sites.
Make sure your brand's tone of voice and message is consistent throughout all of your social media posts. This develops a unified story and strengthens your brand's identity. Your candle business will become more recognizable and alluring to your target market as a result of consistent branding that fosters credibility and trust.
Engaging Content
You must provide aesthetically beautiful and captivating material that appeals to your target audience if you want to effectively promote your candle business on social media. Take into account numerous content formats that highlight your candles and engage your audience.
One strategy is to give them a behind-the-scenes look at how candles are made. This demonstrates to your audience the skill and consideration that goes into making your candles, inspiring respect and confidence.
Showcase lifestyle pictures of your candles in various locations as well. Describe to your audience how your candles can improve their houses, foster a warm atmosphere, or go along with their self-care rituals.
Engaging content ideas can also include how-to articles on candle maintenance, suggestions for setting the perfect mood, or even DIY projects with candles. By adding value to your readers' lives through your postings, you become recognized as an authority in your field and inspire interaction and sharing from your audience.
Influencer Collaborations
Working together with bloggers or influencers in the lifestyle or home décor area might be an effective way to market your candle company. Influencers are respected speakers in their particular communities because they have devoted fan bases that rely on their advice.
Reach out to influencers whose followers are similar to your target market to discuss possible cooperation. To create a connection, take into account elements like engagement rates, authenticity, and relevancy.
Influencers can spread the word about your candles in a variety of ways, including sponsored content, product reviews, and giveaways. The reach and exposure of your brand to a new audience that may not be familiar with your items can be greatly increased by their endorsement.
Give influencers clear instructions and expectations while working together to make sure they appropriately reflect your brand and draw attention to the distinctive features of your candles. Influencers' sincere endorsements and glowing testimonials can create excitement, boost brand recognition, and enhance customer traffic for your candle business.
Offering Discounts and Promotions
Promotions and discounts work well to entice potential customers and increase sales. To develop effective discount and promotion campaigns, take into account the following strategies:
Seasonal or Holiday Promotions
Make unique deals and offers in connection with particular occasions. For Valentine's Day, Mother's Day, or the joyous holiday season, for instance, provide discounts.
Loyalty Programs
Implement a loyalty program to reward recurring customers. Give members of your loyalty program unique discounts, early access to new products, or other benefits. This promotes customer loyalty to your brand and supports customer retention.
Bundle Deals and Gift Sets
Construct enticing gift sets or bundle offers that pair several candle smells or related products. This may persuade clients to buy several things at once, raising the total value of their purchases and promoting recurring business.
Limited-Time Flash Sales
Holding flash sales with time-limited deals will instill a sense of urgency and enthusiasm. To create hype and encourage fast purchases, advertise these sales on social media and your website.
Check out this article for some suggestions for your metal candle business.
Participating in Local Markets or Events
Participating in regional markets or events offers a special chance to meet customers in person and display your candles. Here are some tips for maximizing these occasions:
Research Local Markets and Events
Find local markets, artisan fairs, or community events that fit your target demographic and the principles of your candle business by researching them. To make sure you're a suitable fit, research their attendance, target demographics, and environment.
Eye-Catching Booth Design
Create a welcoming booth that matches your business identity and draws in onlookers. To create a visually appealing and memorable arrangement, use imaginative displays, signs, and lighting.
Engage with Attendees
Talk to prospective consumers, show them your products, and explain how your candles came to be. Engaging interactions and tailored experiences boost sales and leave a lasting impression.
Collect Customer Information
Provide a sign-up form or a digital opt-in option to gather consumer data for your customer database, such as email addresses. This makes it possible for you to stay in touch with potential clients after the event.
Frequently Asked Questions
What distinguishes my candle company from rivals?
Answer: Our dedication to premium ingredients, distinctive fragrance combinations, and eye-catching designs sets our candle company apart from rivals. Each candle is expertly produced, resulting in a premium product that offers a unique sensory experience. We stand out because of our meticulous attention to detail, devotion to total client satisfaction, and adherence to environmentally friendly techniques.
How long do your candles retain their fragrance?
The length of time that our candles retain their smell varies depending on the candle's size, burn time, and climate. Our candles often have a strong, lingering scent that may fill a space with enticing aromas for 40 to 60 hours of burn time. To deliver a consistent and enduring aroma experience, we place a high priority on using premium fragrance oils that are skillfully combined.
Are your candles safe to use at home, particularly near kids or pets?
Since we place a high priority on safety, we make sure that our candles are appropriate for use around both people and animals when used sensibly. We employ high-quality, non-toxic components including lead-free wicks and selective wax mixtures.
But it's important to abide by normal candle safety precautions, such as never leaving a burning candle unattended, keeping them away from combustible materials, and setting them on a steady, heat-resistant surface. To avoid mishaps, keep candles away from children and animals at all times.
To learn more on how to start your own candle-making business check out my Startup Documents here.
The information provided by CandleBusinessBoss.com ("The Site") is for general informational purposes only. All information on the Site is provided in good faith, however, we make no representation or warranty of any kind, express or implied, regarding the accuracy, adequacy, validity, reliability, availability, or completeness of any information on the Site. Under no circumstance shall we have any liability to you for any loss or damage of any kind incurred as a result of the use of the Site or Reliance on any information provided on the Site. Your use of the Site and your reliance on any information on the Site is solely at your own risk. This blog post is for educational purposes only and does not constitute legal advice. Please consult a legal expert to address your specific needs. Terms and Conditions.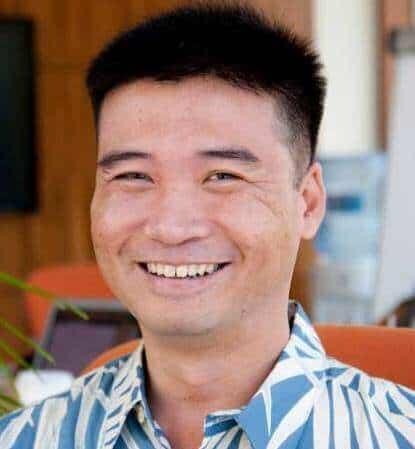 Meet Shawn Chun: Entrepreneur and Candle Business Fan.
I'm a happy individual who happens to be an entrepreneur. I have owned several types of businesses in my life from a coffee shop to an import and export business to an online review business plus a few more and now I create online candle business resources for those interested in starting new ventures. It's demanding work but I love it. I do it for those passionate about their business and their goals. That's why when I meet a candle business owner at a craft fair, farmers market, retail location or anywhere else I see myself. I know how hard the struggle is to obtain and retain clients, finding good employees all while trying to stay competitive. That's why I created Candle Business Boss: I want to help candle business owners like you build a thriving business that brings you endless joy and supports your ideal lifestyle.