Making soap and candles has become a popular artisanal skill with high-profit potential. But to succeed in this field, you must take a complete approach that takes into account several essential elements.
The most useful approach for achieving profitability in candle and soap making is for you to prioritize comprehensive research, strategic planning, sustaining demand in the market, providing high-quality products, competitive pricing, and putting in place effective marketing tactics.
This article will investigate the optimal strategy for maximizing the financial growth of candle and soap production. Entrepreneurs who aspire to achieve accomplishment may choose this path.
Comprehensive Research
Making candles and soap is a business that demands much research before starting on the road to profitability. Conducting significant market research is one of the main parts of this study. Entrepreneurs can learn a lot about customer preferences, new trends, and future rivals by researching the market. With this information, they are better equipped to make wise choices and provide goods that are tailored to the particular requirements and preferences of their intended market.
Product development depends on having a clear understanding of the target market. Entrepreneurs can adjust their offers to match what the clients want by determining their preferences, tastes, and expectations. This customer-centered strategy improves the likelihood of grabbing their attention and establishing a solid customer base.
Thorough research includes not just examining the industry's legal framework, safety procedures, and best practices, but also the market and its consumers. To protect the integrity of the products and guarantee customer satisfaction, rules must be followed and the appropriate safety precautions must be put in place. Entrepreneurs may show their commitment to quality and win their consumers' trust by keeping up with industry standards.
Another crucial component of research is looking into various vendors, sources of raw materials, and equipment options. For cost-effective and efficient production, it is crucial to choose reputable suppliers who provide premium supplies at affordable costs. Understanding the capabilities of various equipment alternatives and evaluating them can assist in optimizing the production process, increasing productivity, and possibly lowering costs.
Strategic Planning
The cornerstone of a gainful candle and soap manufacturing firm is strategic planning. Entrepreneurs can define their direction and purpose by setting specific goals. These goals ought to be specific, measurable, achievable, relevant, and time-limited (SMART). A well-stated purpose aids in concentrating efforts and directing choice-making throughout the business journey.
The creation of a USP is yet another critical component of strategic planning. A USP identifies the unique selling proposition (USP) that distinguishes the company from its rivals. It might be a particular component, a certain production method, or a dedication to sustainability. A strong USP aids in client attraction and brand identity development.
Making goals and the USP into practical steps requires creating a roadmap. Outlining financial estimates, production procedures, distribution avenues, and marketing plans all require thorough company plans. Financial projections give a realistic picture of the company's financial viability by helping to estimate revenue, costs, and profit margins.
Production procedures must be precisely defined to guarantee effectiveness and uniformity of product quality. Reaching the target market effectively depends on choosing the right distribution channels. Developing powerful marketing plans boosts brand awareness and increases revenue.
It's critical to prepare for failure while also foreseeing hazards and challenges. Entrepreneurs should proactively create backup plans by identifying potential barriers like supply chain interruptions, shifting consumer tastes, or economic downturns. These plans include alternate strategies and activities to reduce risks and sustain profitability, guaranteeing that the company can withstand adversity.
Sustaining Market Demand
A key element in guaranteeing the long-term profitability of a candle and soap manufacturing business is maintaining market demand. Building a devoted customer base is one of the major components in accomplishing this. Entrepreneurs must continually produce high-quality goods and use innovation to achieve this.
Maintaining contact with clients and learning about their preferences need regular engagement. Entrepreneurs can gain insightful information about their target market by conducting surveys, developing feedback mechanisms, and actively using social media platforms. Businesses can find areas for development and make the required adjustments to satisfy customer expectations by paying attention to customer feedback and studying their preferences.
Innovation is essential for maintaining consumer demand. Entrepreneurs can modify their product offers by keeping an eye on market changes and consumer preferences. Introducing fresh flavors, looks, or product iterations can excite customers and keep them interested. Businesses can stand out from rivals and win customers' loyalty by continually providing new and distinctive options.
Another strategy for maintaining market demand is to create strategic alliances. Businesses can broaden their consumer base and their distribution network by partnering with merchants, spas, or lodging facilities.
These collaborations offer chances for more visibility and access to new markets. Collaborating with bloggers or influencers who support the brand and its target market can greatly improve brand visibility. Influencer partnerships can spread the word about the items, raise brand recognition, and draw in new clients.
Check out this article to know the expected costs you will be needing in opening a beeswax candle business.
Providing High-Quality Products
Achievement in the candle and soap manufacturing industry is fundamentally dependent on quality. To ensure the production of dependable and outstanding products, entrepreneurs must place a high priority on investing in premium ingredients and adhering to industry best practices.
The choice of ingredients has a big impact on how good a product is. The appearance and effectiveness of candles and soaps can be considerably improved by using high-quality waxes, oils, aroma oils, and colorants.
These premium chemicals help provide a stronger aroma throw, a burn that lasts longer, and skin that feels better. Entrepreneurs may deliver goods that meet or exceed client expectations by selecting the greatest resources out there.
During the production process, upholding strict safety standards and industry rules is equally crucial. Following best practices guarantees the items' integrity and inspires clients' confidence. Every item that leaves the production line complies with the desired requirements thanks to the use of quality control procedures like meticulous testing and inspection. This dedication to quality builds consumer trust, encouraging return business and strong word-of-mouth recommendations.
Entrepreneurs should concentrate on developing distinctive product offers to stand out in a crowded market. Customers' attention can be drawn by creating distinct and distinctive smell profiles. The total consumer experience is improved by paying attention to aesthetic appeal through imaginative designs and eye-catching packaging. Offering customization choices, such as custom labels or fragrances, can provide a business with a competitive advantage and draw in discerning customers looking for one-of-a-kind products.
Employing experienced craftspeople who are enthusiastic about their work helps to produce goods of the highest caliber. Each candle and bar of soap is expertly made thanks to their knowledge and attention to detail. The final items exhibit the passion of expert artisans, thus enhancing their perceived value and quality.
Competitive Pricing
A key component of establishing profitability in the candle and soap manufacturing industry is choosing the appropriate pricing strategy. When setting the prices of their goods, business owners must carefully take into account several variables, such as production costs, raw material costs, overhead costs, and targeted profit margins.
A thorough competitive analysis must be done to set competitive pricing. This entails market research and benchmarking against competing products. A fair and competitive price point for the company's offerings can be established by analyzing the pricing tactics of competitors, which also offers insights into the current price ranges.
While profitability should be taken into account, it's just as critical to find a balance with customer affordability. When products are priced too high or too low, potential buyers may be turned off and the perceived value and profitability may suffer. Entrepreneurs must therefore carefully assess their cost structures and determine pricing that is consistent with both market realities and client expectations.
To cater to various consumer categories, a tier-based pricing system may be implemented. Entrepreneurs can cater to customers with diverse price preferences by providing a variety of pricing options, such as basic and luxury versions of candles or soaps. Encouraging customers to make larger purchases by regularly offering discounts or promotions can boost sales and foster customer loyalty.
Another pricing method that can increase profitability is bundling products. Making eye-catching bundles or gift sets can entice customers to purchase several things at a discount, increasing average transaction values and sales.
For long-term productivity, it is essential to routinely assess and modify pricing plans depending on market dynamics and client input. Finding chances to improve prices and increase profitability can be aided by tracking changes in manufacturing costs, keeping tabs on rival pricing, and asking customers for feedback.
Effective Marketing Tactics
Using efficient marketing strategies is essential for building brand recognition, luring clients, and boosting revenue. Here are some crucial tactics to take into account:
Establishing a Strong Online Presence
Creating a strong web presence is essential for the growth of a candle and soap-producing business in the modern era of technology. It is crucial to create a captivating website that features products, tells the brand's story, and offers a frictionless buying experience.
Utilizing social media sites like Facebook, Pinterest, and Instagram enables companies to interact with their target market, post interesting material, and start discussions. By making the website and content more search engine-friendly, you may increase your exposure in search results, draw in organic traffic, and reach a wider audience.
Content Marketing
Content marketing is essential for positioning the business as a leader in the field and winning over customers. producing useful and instructive content for blogs, videos, or tutorials about producing candles and soap not only informs clients but also establishes the business as an authoritative source of information.
Businesses may interact with their audience, create a feeling of community, and boost client loyalty by providing advice, tricks, and do-it-yourself projects. SEO (search engine optimization) is improved by content marketing since search engines reward websites with useful and pertinent information.
Influencer Marketing
Influencer marketing is a potent strategy for increasing brand awareness and reaching a larger audience. Businesses might benefit from collaborating with bloggers or influencers who share their values and the target market. This increases their credibility and following. Influencers can share their own stories, propose things to their audience, and generate interesting content showcasing the products.
The likelihood of conversion rises thanks to this type of marketing, which also improves traffic to the brand's website or social media accounts. Making the right influencer selections guarantees that the brand's message will be understood by potential customers.
Packaging and Branding
Packaging and branding are essential components that help create a memorable consumer experience. Customers' perceptions can be significantly influenced by visually appealing packaging that communicates the benefits of the product and reflects the brand's identity. Packaging that is appealing stands out on store shelves and may even spark conversation, encouraging referrals from friends and family.
The packaging should complement the brand's aesthetics and guiding principles to establish a unified and recognizable identity. Customers are aided in their decision-making by packaging that communicates the product's attributes, components, and unique selling qualities. The products will arrive in perfect shape if you invest in high-quality packaging supplies, which will increase consumer satisfaction.
Check out this article to know how much it will cost you to start a gel candle-making businesss.
Participating in Trade Shows and Craft Fairs
These events give companies the chance to present their goods, speak with potential clients face-to-face, and gather insightful feedback. These occasions provide a stage on which to exhibit the superiority, skill, and originality of the goods. Businesses may establish personal ties with clients, respond to inquiries, and give demonstrations when they interact with them in person.
A targeted audience that is particularly interested in handcrafted and artisanal goods can be reached by taking part in industry events and building brand recognition. After an event, it's important to get contact information from potential clients and follow up with them to foster relationships and increase sales.
Utilizing Email Marketing
Utilizing email marketing is a great strategy for developing client relationships and boosting sales. Creating an email list of potential clients and regularly sending out newsletters or promotional offers keeps the company at the forefront of consumers' minds. Personalized suggestions based on consumer preferences, product updates, interesting material, and special offers can all be found in newsletters.
Emails that are well-written, valuable, and customized to the interests of the receivers enhance open rates and engagement. Businesses may segment their audiences through email marketing to make sure the appropriate message gets to the right people at the right time. Businesses can promote repeat purchases, generate recommendations, and develop long-term customer loyalty by regularly communicating with their customers.
Frequently Asked Questions
What are the main determinants of candle and soap manufacturing profitability?
Several important aspects have a role in the profitability of the candle and soap industry. These include product quality, pricing that is competitive, market demand, efficient marketing plans, and strategic planning. For optimal profitability, it's also essential to conduct in-depth research, comprehend client preferences, and stay current with market developments.
How can I keep the market's interest in my candles and soaps?
Constant efforts must be made to satisfy client expectations if market demand is to be sustained. Concentrate on providing products of the highest caliber that are distinctive in their smell characteristics, appearance, and packaging.
Engage with customers on social media and through surveys regularly to learn about their preferences and promote new products. Creating strategic alliances, broadening distribution options, and utilizing bloggers or influencers can all assist in raising brand awareness and maintaining market demand.
What are the most effective marketing strategies for selling soap and candles?
Creating a strong online presence through websites and social media platforms is one of the most effective marketing strategies for advertising candle and soap products. Blogs and tutorials that are part of content marketing can establish the company as an expert and draw people in.
Working with bloggers or influencers who support the brand might help promote the product. Effective promotion and higher sales can also be achieved by paying attention to packaging and branding, participating in trade exhibits or craft fairs, and using email marketing.
To learn more on how to start your own candle-making business check out my Startup Documents here.
The information provided by CandleBusinessBoss.com ("The Site") is for general informational purposes only. All information on the Site is provided in good faith, however, we make no representation or warranty of any kind, express or implied, regarding the accuracy, adequacy, validity, reliability, availability, or completeness of any information on the Site. Under no circumstance shall we have any liability to you for any loss or damage of any kind incurred as a result of the use of the Site or Reliance on any information provided on the Site. Your use of the Site and your reliance on any information on the Site is solely at your own risk. This blog post is for educational purposes only and does not constitute legal advice. Please consult a legal expert to address your specific needs. Terms and Conditions.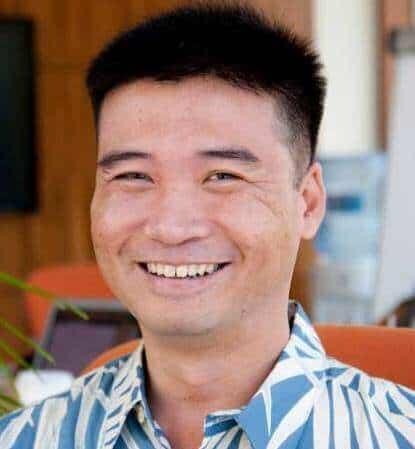 Meet Shawn Chun: Entrepreneur and Candle Business Fan.
I'm a happy individual who happens to be an entrepreneur. I have owned several types of businesses in my life from a coffee shop to an import and export business to an online review business plus a few more and now I create online candle business resources for those interested in starting new ventures. It's demanding work but I love it. I do it for those passionate about their business and their goals. That's why when I meet a candle business owner at a craft fair, farmers market, retail location or anywhere else I see myself. I know how hard the struggle is to obtain and retain clients, finding good employees all while trying to stay competitive. That's why I created Candle Business Boss: I want to help candle business owners like you build a thriving business that brings you endless joy and supports your ideal lifestyle.