Those with a passion for creativity and a strong entrepreneurial drive may find achievement in launching a candle-making enterprise. It is essential to build a solid foundation to ensure a productive launch and sustainable growth.
The best way for you to initiate a candle-making business is to define the target market and niche, create unique designs and scents, apply marketing strategies, build strong distribution channels, monitor costs and pricing, and continuously innovate and adapt to trends for sustained growth.
In this article, we will explore the best practices for launching a candle-making enterprise, and we will walk you through each step.
Defining the Target Market and Niche
Determining your target market and niche must take time and work before you jump into the world of candlemaking. This first phase lays the groundwork for your company and makes it possible for you to market to the particular group or target market you want to reach. Understanding your target market will help you develop products and marketing plans that are tailored to their wants and needs.
Gaining knowledge about your target clients requires thorough market research. Examine their candle preferences, shopping patterns, and aspirations. Decide what influences their choices, such as design preferences, price sensitivity, and smell preferences. You can create candles that appeal to their tastes and satisfy their aspirations by having this understanding.
You can find any gaps or unmet needs in the candle market by conducting market research. Using this information, you may develop distinctive value propositions that set your brand apart from rivals. Your ability to offer distinctive and enticing items will set you apart in a crowded market, whether it's through the introduction of eco-friendly or sustainable materials, the offering of novel candle designs, or the concentration on particular themes or events.
Clarity and focus are also provided for your marketing efforts by defining your target market and specialization. You can create customized branding, messaging, and graphic components that appeal directly to the target population you have chosen. This tailored strategy improves client interaction and strengthens the bond between your brand and your target audience.
Creating Unique Designs and Scents
Being productive in the cutthroat industry of candlemaking requires the ability to develop distinctive patterns and scents. It is imperative to put time and attention into creating visually stunning candles that not only catch the sight but also appeal to the tastes of your target market.
Embrace your creativity and try out various shapes, colors, and textures to produce visually appealing candles. Look into different sizes and forms that fit your brand and target market. Think of including intricate touches that give your candles a sense of individuality, such as decorative accents, patterns, or embedded objects. You can make sure that your items stand out among the plethora of choices accessible to consumers by consistently pushing the boundaries of design.
The candle-making process' focus on the aroma is equally significant. Fragrances can elicit feelings, establish a mood, and improve the whole candle experience. Try out new fragrance combinations by fusing various notes to produce enticing odors.
When choosing scents, take your target market's preferences and objectives into account. Do they prefer fruity, flowery, or woodsy scents? You may create distinctive fragrances that leave a lasting impact on customers by learning about their tastes and desires.
Maintaining a high standard of quality throughout your product range is crucial, in addition to coming up with distinctive designs and smells. Make sure your candles burn properly, have a nice scent, and have a long-lasting effect by using high-quality materials. This dedication to quality will increase the perceived worth of your candles and foster client confidence.
You may further distinguish your candle designs and scents by constantly inventing and monitoring industry trends. Observe developing consumer trends, popular color schemes, and new design trends. Utilize social media, customer reviews, and market research to stay in touch with your target market and learn how their wants and expectations are changing.
Planning to start an eco-friendly candle manufacturing business? Visit this article to know how to create a business plan for that.
Applying Effective Marketing Strategies
A solid marketing plan is essential to establishing your company's presence in the cutthroat candle manufacturing market and bringing in new clients. It is crucial to create a captivating brand identity that connects with your target audience and clearly expresses the distinctive features of your candles to promote them.
Establish your brand's core principles, purpose, and overall look and feel first. This will act as the cornerstone of your marketing strategies. Create a brand narrative that appeals to your audience's emotions and emphasizes the sources of inspiration for your candle designs. To have a powerful and recognizable presence, make sure that your brand identity is consistent throughout all marketing platforms.
To advertise your candles and interact with potential buyers, use online platforms. Make an online storefront that is both aesthetically pleasing and simple to use so that clients can browse and buy your stuff. Use social media sites like Instagram, Facebook, and Pinterest to your advantage to publish eye-catching images, product highlights, and behind-the-scenes looks. By giving timely, genuine responses to comments and messages, you may interact with your audience.
Use content marketing techniques to inform and motivate your audience. Use blogging to offer information about candles and home décor, including trends and insights. Make instructional and aesthetically pleasing video tutorials that cover candle maintenance, décor ideas, and novel ways to use candles in daily life. By offering insightful information, you establish yourself as a subject-matter authority and gain the trust of potential clients.
To raise brand exposure, work with influencers or attend neighborhood activities. Find bloggers or influencers who share your brand's values and have a sizable fan base in your intended market. Work together to produce sponsored content or product partnerships that highlight your candles for their attentive audience. Participate in regional craft fairs, markets, or pop-up events to meet clients face-to-face and give them a chance to try your candles.
Building Strong Distribution Channels
Establishing effective distribution channels is crucial for your candle-making business to develop and succeed. You can make sure that your candles are delivered in a timely and practical manner to your target market by investigating and putting into practice a variety of distribution alternatives.
Selling straight on your website is one efficient distribution method. This gives you complete control over the client experience and enables you to interact directly with your customers. Spend money developing a user-friendly and secure online store where people can browse and buy your candles. To improve the online buying experience, offer thorough product descriptions, high-quality photos, and a simple checkout procedure.
Partnering with nearby merchants is another distribution tactic. Find local boutiques, spas, and gift shops that complement your brand and appeal to your target audience. Presenting your candles' special attributes and the advantages of carrying your products, approach them with a wholesale proposal. By forming alliances with these merchants, you may take advantage of their established distribution network and current consumer base.
Distributing outlets can also be found in online markets like Amazon and Etsy. On these platforms, establish a polished and eye-catching online storefront, optimize your product listings, and make use of their extensive user bases to draw in clients. Use digital marketing techniques to promote your presence on the web, such as search engine optimization and customized advertising.
You can make your products more accessible to your target market by varying your distribution channels. This may then result in higher sales and brand recognition. To ensure that orders are filled and delivered on time, it is crucial to build trustworthy and effective logistical operations. Invest in packaging supplies that will keep your candles safe while in transit and provide customers with a satisfying unboxing experience.
Analyze the effectiveness of your distribution channels frequently by keeping an eye on sales information and client comments. Determine where work has to be done, then adapt as necessary. You may improve the flow of your products to the market and satisfy changing client needs by iteratively improving your distribution tactics.
Monitoring Costs and Pricing
Making sure your candle-making business is gainful and sustainable requires effective cost and pricing management. It's crucial to carefully monitor and manage the many cost components that affect your bottom line to achieve this.
First, pay close attention to the price of raw materials. Your costs as a candle manufacturer can be greatly impacted by your major supplies, including wax, wicks, perfumes, and colors. To ensure competitive prices while preserving the quality of your materials, regularly investigate and assess vendors. To maximize savings, think about making bulk purchases or negotiating long-term agreements.
Pay close attention to packing costs in addition to raw material costs. Select packaging materials that complement your brand's look and safeguard your candles during storage and delivery. Look for affordable solutions without sacrificing presentation or quality.
The cost of production should be carefully controlled as well. Your production procedures should be made more efficient and waste-free. To find areas where money might be saved, examine labor costs, energy usage, and equipment maintenance costs.
Conduct regular market research and keep up with business trends when it comes to pricing. Think about elements including perceived value, rival pricing, and customer demand. It's critical to strike the ideal mix between cost-effective sales and competitive pricing. Avoid undervaluing your goods because doing so can reduce your profit margins, but be careful not to undercut the competition.
Review and modify your pricing approach frequently in light of changing market conditions. Take into account seasonal variations, shifts in supply and demand, and any changes in the price of raw materials. For possibilities to change prices or introduce premium services, keep an eye on client feedback and preferences.
Finally, pay close attention to the money you spend on marketing. Analyze the return on investment for different marketing initiatives such as influencer partnerships, advertising, and promotions. Consider the efficiency of each channel and concentrate your efforts on those that result in the greatest impact and client growth.
Visit this article here to learn more about the business plan for candle-makers.
Continuously Innovating and Adapting to Trends
Continuous innovation is essential to staying ahead of the competition and retaining relevance in the rapidly evolving candle market. It's critical to keep up with changing design trends, popular smells, and sustainable business practices to maintain long-term growth and customer involvement.
Keep track of design trends in a variety of sectors, including fashion, home décor, and interior design. Keep abreast of the color schemes, designs, and aesthetics that appeal to your target market. Include these components in your candle designs to provide clients with new, aesthetically pleasing items that grab their attention.
The candle experience is significantly influenced by scents. To generate enticing fragrances that satisfy customer tastes, keep an eye out for the most popular fragrance preferences and experiment with novel scent combinations. Try different smell combinations and note-blending techniques to develop distinctive scents that will make your candles stand out from the crowd.
For many consumers, sustainability is an issue that matters more and more. Keep up with industry developments in sustainable practices and materials. To lessen the influence of your products on the environment, look into eco-friendly substitutes for wax, wicks, and packaging materials. To appeal to environmentally sensitive clients, integrate sustainable practices into all aspects of your production operations and publicly declare your commitment to sustainability.
Engage in market research and actively seek out customer input to spot new trends and consumer preferences. Encourage customer feedback and surveying to learn more about their changing wants and preferences. To find chances for innovation in the candle sector, analyze market trends, consumer behavior, and rival products.
Continually review and improve your product offerings in light of market research and client feedback. To keep your product line intriguing and new, introduce new collections, limited edition releases, or seasonal variants. Engage with your audience on social media, through newsletters, and through other avenues of communication to build a sense of exclusivity and anticipation around your ground-breaking products.
Frequently Asked Questions
How do I choose my niche and target market for a candle-making business?
You must perform market research and comprehend the preferences and demands of potential clients to define your target market and niche. Choose the demographics that best fit your candle products, such as age, gender, geography, and lifestyle.
Examine your competition to identify market gaps that your distinctive offers can fill. To hone in on your target market and create a niche that distinguishes your company from the competition, take into account variables like design aesthetics, purchase patterns, and fragrance preferences.
What are some effective marketing techniques for promoting a candle manufacturing company?
Use a variety of marketing techniques to advertise your candle-making company. Create an interesting website, establish a strong online presence using social media platforms, and optimize your online store for e-commerce. By producing blog entries, films, or lessons that showcase the advantages and characteristics of your candles, you may use content marketing.
To increase your reach, team up with industry leaders or influencers. Take part in regional gatherings, artisan fairs, or trade exhibits to promote your goods. Build long-lasting relationships with your customers by interacting with them through loyalty programs and email marketing campaigns.
How can I guarantee cost management and determine the right prices for my candle products?
Keep strict monitoring of and control over expenses related to raw materials, production, packaging, marketing, and overheads to maintain cost management in your candle-making firm. Verify that vendors are offering competitive pricing and quality regularly. To reduce waste and increase efficiency, optimize the production process.
To better understand industry trends, competition pricing, and customer expectations, conduct pricing research. When determining your rates, take into account elements like labor costs, material costs, packaging, branding, and targeted profit margins. Review and modify your price plan regularly in light of market conditions, client input, and profitability objectives.
To learn more on how to start your own candle-making business check out my Startup Documents here.
The information provided by CandleBusinessBoss.com ("The Site") is for general informational purposes only. All information on the Site is provided in good faith, however, we make no representation or warranty of any kind, express or implied, regarding the accuracy, adequacy, validity, reliability, availability, or completeness of any information on the Site. Under no circumstance shall we have any liability to you for any loss or damage of any kind incurred as a result of the use of the Site or Reliance on any information provided on the Site. Your use of the Site and your reliance on any information on the Site is solely at your own risk. This blog post is for educational purposes only and does not constitute legal advice. Please consult a legal expert to address your specific needs. Terms and Conditions.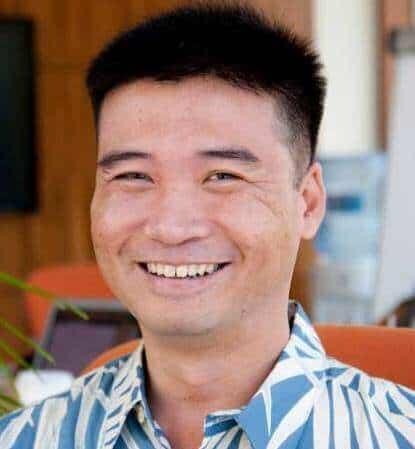 Meet Shawn Chun: Entrepreneur and Candle Business Fan.
I'm a happy individual who happens to be an entrepreneur. I have owned several types of businesses in my life from a coffee shop to an import and export business to an online review business plus a few more and now I create online candle business resources for those interested in starting new ventures. It's demanding work but I love it. I do it for those passionate about their business and their goals. That's why when I meet a candle business owner at a craft fair, farmers market, retail location or anywhere else I see myself. I know how hard the struggle is to obtain and retain clients, finding good employees all while trying to stay competitive. That's why I created Candle Business Boss: I want to help candle business owners like you build a thriving business that brings you endless joy and supports your ideal lifestyle.