While starting a candle-making business is exciting, long-term productivity necessitates diligent preparation and careful consideration. Understanding important industry trends and consumer preferences is a crucial stage in this process. This fundamental information serves as the cornerstone for strategic decision-making, enabling candle manufacturers to meet and surpass client expectations while paving a thriving future.
To effectively start a candle-making business, you should begin by understanding key market trends and consumer preferences. Focus on sustainable practices, customizable options, premium materials, visually appealing packaging, and a strong brand identity to attract and target customers.
This article will examine these elements in depth and offer advice on how to launch a flourishing and valuable candle-making enterprise.
Understanding Key Market Trends
Understanding the fundamentals of important market trends becomes crucial when entering the field of candlemaking to build a company. Adopting these trends can help business owners stand out from the competition as they act as markers pointing to consumer preferences and desires.
Natural, environmentally friendly candles are currently in high demand, thanks to the growing number of people who are concerned about the environment and are looking for sustainable alternatives. Consumer interest has also been drawn to customized goods that are tailored to certain tastes and distinctive smells that create particular emotions.
Sustainability and quality have risen to the top as people grow more picky about the things they use in their lives. Nowadays, consumers look for candles that reflect their ideals in addition to producing a pleasant atmosphere.
You position yourself to meet and exceed the changing needs of your target audience by incorporating these trends into your business plan. This might entail using environmentally friendly materials, implementing sustainable production methods, and emphasizing premium ingredients. Giving customers the ability to personalize candles according to their preferences can increase their pleasure and loyalty.
Sustainable Practices
A paradigm shift has occurred in many industries, including candle manufacturing, as a result of the growing importance of sustainability in consumer purchasing decisions. Sustainable company practices are in line with the worldwide push towards a greener future and will appeal to clients who are concerned about the environment. By putting sustainability first, you not only draw in a rising clientele but also help to reduce the environmental impact of your business.
Deciding to employ natural and renewable alternatives when producing candles is an important step. Think about utilizing environmentally friendly alternatives like soy wax or beeswax rather than paraffin wax made from petroleum.
These natural waxes are more environmentally friendly in terms of their production and sourcing, and they also burn more cleanly. A more environmentally responsible candle is further ensured by the use of lead-free wicks.
Beyond the candle itself, sustainability includes the packaging the candle is delivered. To cut waste and encourage a circular economy, choose recyclable or biodegradable packaging materials.
Through labeling and marketing initiatives, express your dedication to sustainability clearly to win over the trust and loyalty of your environmentally concerned clients. Your candle-making company may help create a cleaner future while attracting and keeping clients who share your values by embracing sustainability as a key value.
Learn how you can start your home-based candle-making business by checking out this article here.
Customizable Options
Personalization has become a significant force in driving consumer engagement and pleasure in the present market environment. Your candle-making company gives clients the chance to produce candles that are specially matched to their preferences and unique styles by offering adjustable possibilities. This degree of customization allows clients to create an experience that appeals to their needs and aesthetic tastes, going beyond simple product selection.
When adopting personalization, take into account offering a wide variety of fragrance options to accommodate different tastes and moods. To meet various usage circumstances or décor trends, offer candles in a variety of sizes and forms. Think about giving consumers the option to write their names or special inscriptions on the candles, enabling them to design truly unique presents or memories.
You can improve the consumer experience to new heights by embracing customization. Personalized candles stand out as distinctive and significant in a world when mass-produced substitutes predominate.
By paying close attention to every little thing, you may strengthen the bond between your brand and its audience, inspiring loyalty and gratitude. By offering customization, you show that your candle-making company is committed to going above and beyond to accommodate each customer's unique requirements and preferences.
Premium Materials
It takes continuous dedication to employing premium components to create candles that leave a lasting impression on customers. Choosing high-quality materials not only guarantees greater outcomes but also improves the overall sensory experience offered by candles.
When choosing fragrance oils, make sure to choose a wide variety of scents that are of the highest caliber and are created especially for candlemaking. Your candles should take the user on a delightful and enchanted fragrance journey.
Consider how colors will affect your candles' visual attractiveness in addition to aroma. Investigate the use of botanical extracts or natural dyes to produce vivid hues that are both aesthetically pleasing and environmentally friendly.
Your candles can become more luxurious and exclusive by incorporating special additions, such as dried flowers or essential oils, that set them apart from similarly priced mass-produced counterparts. These unique touches not only raise the caliber of your goods but also provide your buyers with a feeling of luxury and refinement.
The use of premium components gives your candles an unmatched degree of artistry and attention to detail. Because of your commitment to quality, each candle you make is a piece of art that may enchant buyers with its beautiful aroma, enticing colors, and opulent accents. The dedication to high-quality ingredients allows your candles to stand out in a crowded market and establish a long-lasting relationship with discerning customers who value the finer things in life.
Visually Appealing Packaging
As the first point of contact between your candles and potential customers, the packaging is essential for drawing attention and developing a strong sense of brand identity. Design aesthetically appealing packaging that reflects the essence of your candle brand and appeals to your target market if you want to leave a lasting impact. Think about the overall look you want to communicate, whether it's sleek and contemporary, natural and rustic, or opulent and sumptuous.
Prioritize sustainability over aesthetics by selecting eco-friendly packaging materials. This not only shows your dedication to the environment but also attracts environmentally concerned customers who look for goods that reflect their ideals. Investigate innovative packaging choices that are both aesthetically beautiful and useful, such as recyclable or reused containers.
The label is a crucial component of packaging design. Design a label that communicates product details including fragrance notes, burn time, and maintenance guidelines. Use the label as a storytelling device to portray the special brand history of your candles. By establishing a connection with clients that extends beyond the actual product, this storytelling component can dramatically increase the perceived value of your candles.
Building a Strong Brand Identity
Building a solid brand identification is essential in the fiercely competitive candle manufacturing sector. It is the foundation that distinguishes your company from rivals and cultivates a following of devoted clients. Start with establishing your brand's values, goals, and vision to create a strong brand. Your company decisions and communication methods will be guided by these fundamental ideas, maintaining consistency and authenticity.
Create a distinctive brand name, logo, and visual identity that appeals to your target market and reflects the perception you want people to have of your company. Choosing the right typefaces, colors, and design components that create the feelings and perceptions you want people to associate with your brand. Making sure your brand identity is effortlessly incorporated into all touchpoints, from product design and packaging to marketing materials and your internet presence, is important since consistency is crucial.
Customers will recognize and become more familiar with your brand if you develop one that is distinctive and memorable. The emotional connection clients have with your brand promotes loyalty and trust.
This relationship will be strengthened through consistency in brand identity reinforcement and brand promise fulfillment. In the cutthroat candle manufacturing business, your brand's ability to become synonymous with quality, values, and a distinctive experience makes it a potent tool for luring and keeping customers.
Check out this article to learn more about the opportunities for your candle business.
Marketing and Promotion
For your candle-making business to attract and target customers, you must have a solid marketing and promotion strategy. Adopt a multi-channel strategy that makes use of a variety of platforms to increase visibility and reach. Create a strong online presence for your candles by utilizing social networking sites, internet marketplaces, and possibly even actual retail locations.
Utilize the effectiveness of visual material to enthrall your audience. Share stunning pictures and videos of your candles' design and craftsmanship so that potential clients can picture them in their homes. To connect more deeply with your target audience, use narrative. Emphasize the distinctive value your candles provide by highlighting the sustainable practices, customizable possibilities, and superior materials that set them apart.
Think of working together with bloggers or influencers who specialize in lifestyle or home décor. You may reach a larger audience and create enthusiasm and buzz about your business with their support and marketing. Seek out collaborations that are authentic and meaningful by looking for partners who share your brand's values and target market.
A thorough marketing and promotion strategy can help you get your candle-making company in front of the correct customers. You may attract and engage clients who are receptive to your brand and offers through appealing images, genuine storytelling, and strategic collaborations.
Financial Planning
The long-term productivity of your candle-making company depends on the implementation of effective financial planning. Create a thorough budget that accounts for all costs associated with your business, such as those related to packaging, marketing, and operational costs. A thorough budget offers clarity and aids in resource allocation.
Create a pricing plan that strikes a balance between market competitiveness and profitability. Take into account elements including the cost of supplies, labor, overhead costs, and targeted profit margins. To position your product effectively, conduct market research to determine pricing trends and client willingness to spend.
For the stability of your organization, maintaining a strong cash flow is crucial. To efficiently control your cash flow, keep a constant eye on it and take initiative. This entails monitoring incoming revenue, controlling outgoing costs, and improving the terms of payment with suppliers and clients.
Your financial management procedures can be made more efficient by purchasing accounting software or seeking advice from a qualified accountant. You can manage costs, create reports for wise decision-making, and keep accurate and structured financial records with the aid of these tools and professionals.
Frequently Asked Questions
What ingredients are frequently used to create eco-friendly candles?
Natural and renewable materials are chosen over conventional ones while producing sustainable candles. Common substances like soy wax, beeswax, and coconut wax are eco-friendly substitutes for paraffin wax made from petroleum. Also utilized are lead-free wicks made of cotton or wood. To lessen their influence on the environment, sustainable candle manufacturers frequently choose recyclable or biodegradable packaging materials.
How can I differentiate my candle-making business in a competitive market?
Concentrate on providing distinctive features and experiences to set your candle-making company apart in a crowded industry. To accommodate varying tastes, think about offering adjustable alternatives for fragrance, size, and packaging.
To attract customers who are concerned about the environment, emphasize sustainability in your business processes and explain how your candles are environmentally friendly. In addition to helping you stand out and provide a memorable consumer experience, developing a strong brand identity through compelling storytelling and aesthetically pleasing packaging can also benefit you.
How can I market my candle-making company effectively?
Use a multi-channel strategy to sell your candle-making company efficiently. Create a solid online presence by maintaining active social media accounts and a well-designed website. Display top-notch pictures and videos that demonstrate the elegance and skillfulness of your candles.
Share educational and engaging material on candles, home decor, and self-care to interact with your target audience. To raise brand awareness, team up with bloggers or industry influencers. Take part in regional markets or craft fairs to meet buyers in person. To draw in new clients, you should also think about launching targeted advertising campaigns and providing special deals.
To learn more on how to start your own candle-making business check out my Startup Documents here.
The information provided by CandleBusinessBoss.com ("The Site") is for general informational purposes only. All information on the Site is provided in good faith, however, we make no representation or warranty of any kind, express or implied, regarding the accuracy, adequacy, validity, reliability, availability, or completeness of any information on the Site. Under no circumstance shall we have any liability to you for any loss or damage of any kind incurred as a result of the use of the Site or Reliance on any information provided on the Site. Your use of the Site and your reliance on any information on the Site is solely at your own risk. This blog post is for educational purposes only and does not constitute legal advice. Please consult a legal expert to address your specific needs. Terms and Conditions.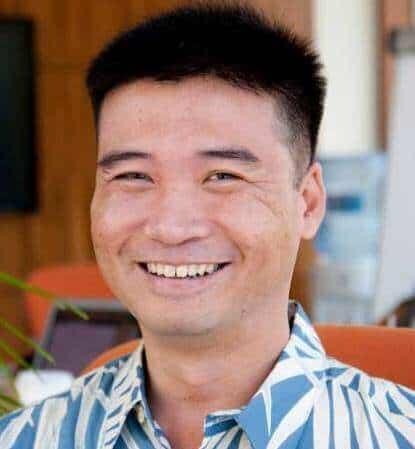 Meet Shawn Chun: Entrepreneur and Candle Business Fan.
I'm a happy individual who happens to be an entrepreneur. I have owned several types of businesses in my life from a coffee shop to an import and export business to an online review business plus a few more and now I create online candle business resources for those interested in starting new ventures. It's demanding work but I love it. I do it for those passionate about their business and their goals. That's why when I meet a candle business owner at a craft fair, farmers market, retail location or anywhere else I see myself. I know how hard the struggle is to obtain and retain clients, finding good employees all while trying to stay competitive. That's why I created Candle Business Boss: I want to help candle business owners like you build a thriving business that brings you endless joy and supports your ideal lifestyle.