Are you devoted to candles and eager to transform your pastime into a thriving business venture? Thanks to the power of online platforms, selling candles from the comfort of your own home has never been simpler.
The best way to sell candles from home without any initial expenses is for you to make use of online platforms such as social media and e-commerce websites. Create an appealing brand, exhibit your candle products, actively engage with potential customers, and employ cost-effective marketing techniques to expand your reach.
In this article, we'll examine the most effective technique to sell candles without incurring any upfront costs. You can broaden your horizons and open the door to candle-selling accomplishment.
Embrace the Power of Online Platforms
Online platforms have changed the corporate landscape in the current digital era. Massive social media platforms like Facebook, Instagram, and Twitter, as well as well-liked e-commerce sites like Etsy and Shopify, provide ambitious business owners with unmatched chances.
With the help of these platforms, you can easily open a virtual storefront and connect with clients all over the world. The days of only receiving local publicity are over; today, you may affordably present your wonderful candle items to a broad audience.
Create genuine connections and develop a devoted customer base by using alluring graphics, interesting material, and face-to-face interactions with potential customers. It's now simpler than ever to turn your hobby into a thriving business because of the accessibility and affordability of various internet marketplaces for selling candles.
Develop an Appealing Brand
It is impossible to emphasize the importance of a powerful and alluring brand in a highly competitive market. It acts as the cornerstone for creating your distinct personality and differentiating your products from the competition.
Devote time to thoroughly define your brand identity, choosing components like your business name, logo, color scheme, and overall look with care. These selections ought to appeal to your target market and capture the essence of your candles.
Leave a long-lasting and memorable impression on potential clients by developing a consistent brand image. Use the power of free graphic design tools like Canva to give your brand life. You can easily create professional-looking visuals that exactly match the aesthetic of your brand thanks to its user-friendly interface and large template library. These images will aid in describing the value and distinctiveness of your candles and build client confidence.
Showcase Your Candle Products
The significance of aesthetically appealing product displays cannot be emphasized in the virtual world of online platforms. It is the secret to drawing in potential clients and persuading them to learn more about your candle offers.
Spend time and effort producing top-notch product photography that shows off your candles in their finest light to achieve this. Try different lighting setups, compositions, and angles to capture the beauty and essence of your creations.
Your candles' perceived value will increase and you'll create desire in potential customers by displaying them attractively and expertly. Be sure to draw attention to your candles' specific selling characteristics, such as their eco-friendly ingredients, handcrafted embellishments, or unique aromas. These characteristics serve as irresistible hooks that draw in and hold the attention of your target market, which eventually increases interest and revenue.
Check out this article to learn to leverage your opportunities in the candle industry.
Actively Engage with Potential Customers
Building and maintaining trusting connections with customers is essential for the long-term productivity of the candle-selling industry. Take advantage of the interactive features of internet platforms to interact with prospects and create a sense of connection. Respond as soon as possible to messages, comments, and inquiries to show others that you care about their opinions and needs. You develop trust and make a good impression by offering prompt and tailored interactions.
Another tactic to build social proof is to promote customer evaluations and endorsements. Having happy consumers promote their positive experiences will increase your credibility and draw in new clients. It's also important to build a sense of community around your brand. Talk to others, solicit their opinions, and start conversations about candles and home décor.
Customers will be more loyal and likely to make repeat purchases if you provide a friendly and inclusive environment. You build the groundwork for enduring relationships that aid in the continued growth of your candle business by actively connecting with potential consumers and establishing a strong sense of community.
Leverage Cost-Effective Marketing Techniques
Making the most of your marketing efforts when you have a limited budget is essential. Make the most of your resources by utilizing the enormous power of social media marketing. Showcase behind-the-scenes peeks at your candle-making process to produce engaging content that connects with your target audience. This makes it possible for potential buyers to relate to your brand on a more intimate level. Promote limited-time specials, discounts, and special offers to encourage purchases and a sense of urgency.
To establish oneself as an authority in the field, offer insightful advice and knowledge about candles, such as suggestions for home décor or self-care practices. Another affordable tactic is to work together with influencers or micro-influencers in the candle or home décor market.
You may reach their audience and increase your reach organically by collaborating with people who are well-known online and have a large following. Remember that the keys to maximizing your marketing efforts and finding growth on a shoestring budget are originality, authenticity, and clever collaborations.
Harness the Potential of Email Marketing
In the candle-selling industry, email marketing is still a potent strategy for developing client relationships and increasing sales. Create an email subscriber list first, luring potential clients to sign up with worthwhile incentives. Exclusive discounts, access to limited-edition products, or even free guides or e-books about candles that can be downloaded can be strong inducements.
Sending out interesting newsletters regularly is crucial after you have a substantial number of subscribers if you want to keep them informed and interested. To generate interest and urgency, provide updates about new product releases, promotions, and tempting deals.
Offering instructional and informative articles about candles can be just as beneficial as making sales pitches. Share advice on candle maintenance, fragrance combinations, or even DIY candle projects to establish yourself as an authority and give your subscribers something extra.
Create individualized and persuasive emails that connect with your audience. Use their names, divide your list into groups based on preferences or previous purchases, and modify your messages as necessary. You build a solid relationship with your subscribers and give them a sense of worth by doing this. Fostering loyalty and promoting recurrent purchasing are the objectives.
Utilize analytics like open rates, click-through rates, and conversions to monitor the growth of your email marketing efforts. To keep improving your outcomes, regularly assess and modify your email marketing methods in light of these insights. In the candle-selling industry, email marketing is an affordable approach to getting in touch with your customers directly, increasing sales, and fostering brand loyalty.
Network and Collaborate
Collaboration and networking are essential for achieving exponential growth in the dynamic and linked world of the candle-selling industry. Use online forums, communities, and social media groups to network with other candle producers, fans of home décor, and nearby companies. Establish connections with like-minded people by participating in discussions, exchanging knowledge, and providing support within these groups.
An excellent possibility to expand your reach and reach new consumer bases is collaboration. Organize a collaborative marketing campaign with other candle manufacturers or businesses that complement one another.
This could entail holding online gatherings with others, taking part in project collaborations with a common topic, or even developing product packages that integrate your services. You may greatly increase your reach and be exposed to new audiences who are interested in candles and home décor by taking advantage of each other's client bases.
Another method of collaboration is cross-promotion. Showcase each other's items on your respective platforms, and provide customers exclusive promo codes or other incentives to check out your partners' products. Increased visibility, higher consumer involvement, and eventually more sales can result from this win-win agreement.
Keep in mind that cooperation is a two-way street. Be willing to provide your collaborators' assistance, advice, and resources as well. Building solid and sincere connections within the industry not only creates opportunities for collaboration but also promotes a sense of support and camaraderie.
Provide Exceptional Customer Service
The ability to provide excellent customer service is essential to developing a booming business in the candle-selling sector. Your dedication to going above and beyond for customers distinguishes you from the competition and promotes enduring loyalty.
Responsiveness is one of the essential components of first-rate customer service. Be sure to respond to questions as soon as possible, whether they come in the form of email, social media posts, or direct messages. You can show that your customers' pleasure is important to you by responding to their inquiries, issues, or feedback promptly. This degree of care increases consumer confidence in your brand.
Putting in place hassle-free return policies is a further essential component. Even if you work hard to supply high-quality goods, there may be times when customers need to exchange or return their purchases. Any concerns clients may have regarding their purchase are allayed by providing a simple and convenient return process. This dedication to client pleasure improves their whole experience and motivates them to think about making additional purchases.
Another crucial aspect of providing excellent customer service is prompt and secure delivery. Make sure your shipping procedure is dependable and the candles are packaged properly to protect them throughout travel. Delivering orders on time and in perfect shape demonstrates your dedication to giving customers a satisfying shopping experience.
Going above and above for your clients not only results in their satisfaction but also encourages good word-of-mouth. Customers who are happy with your product or service are more likely to write favorable reviews, tell others about it, and buy it again themselves. The growth of your candle business depends greatly on these referrals and repeat business.
Check out this article to learn the importance of identifying your target market for your candle business.
Continuously Innovate and Improve
Staying relevant and competitive in the quickly changing candle market necessitates dedication to ongoing innovation and advancement. makeup with the most recent trends and customer preferences to make your offerings interesting and compelling.
Explore new fragrance profiles, develop smell combinations, and well-liked design aspects that appeal to your target market regularly. You may attract the interest of discriminating candle enthusiasts who are constantly searching for something fresh and intriguing by implementing these trends into your products.
The importance of sustainability to customers has also increased. Investigate sustainable and eco-friendly packaging choices to match your business with green values. This not only appeals to clients who care about the environment, but it also presents your company as a trustworthy and progressive organization.
Customer opinions are a crucial source for product development. Encourage your customers to communicate directly with you or through surveys, reviews, or other means to express their opinions and preferences. Actively hear what they have to say, then use it to improve your offers. You may show that you care about fulfilling your customers' requirements and wants by consistently improving and iterating your products based on their feedback.
Innovation goes beyond the actual product itself as well. Investigate fresh approaches to engaging and connecting with your audience through innovative marketing tactics, engaging user experiences, or even joint ventures with other creators or artisans. By adopting innovation across the board, your company develops a vibrant, memorable brand that stands out in the crowded candle market.
Frequently Asked Questions
How can I sell candles from home without having to pay anything upfront?
Promote and sell your candles via internet channels like social media and e-commerce sites. These platforms offer a low-cost method of expanding your audience without incurring up-front costs.
What are some low-cost marketing strategies I may employ to advertise my candle business?
By producing interesting content, working with influencers, and giving behind-the-scenes information, you may harness the power of social media marketing. Build a subscriber list and send out personalized emails with updates and promotions to fully utilize the power of email marketing.
How can I build a solid brand identity for my candle company?
Create a memorable brand by deciding on your organization's name, logo, color scheme, and general look. Utilize free graphic design software to produce polished images, and spend time taking superior product photos. Your candles will stand out from the competition and make a positive impact on potential buyers if your branding is consistent.
To learn more on how to start your own candle-making business check out my Startup Documents here.
The information provided by CandleBusinessBoss.com ("The Site") is for general informational purposes only. All information on the Site is provided in good faith, however, we make no representation or warranty of any kind, express or implied, regarding the accuracy, adequacy, validity, reliability, availability, or completeness of any information on the Site. Under no circumstance shall we have any liability to you for any loss or damage of any kind incurred as a result of the use of the Site or Reliance on any information provided on the Site. Your use of the Site and your reliance on any information on the Site is solely at your own risk. This blog post is for educational purposes only and does not constitute legal advice. Please consult a legal expert to address your specific needs. Terms and Conditions.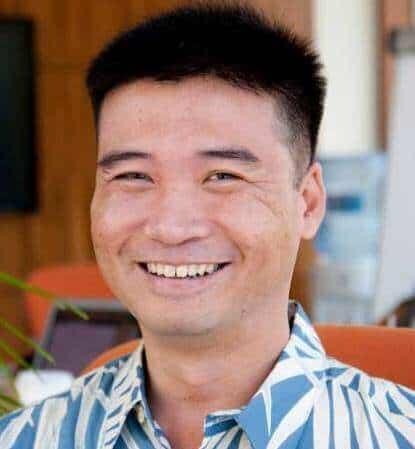 Meet Shawn Chun: Entrepreneur and Candle Business Fan.
I'm a happy individual who happens to be an entrepreneur. I have owned several types of businesses in my life from a coffee shop to an import and export business to an online review business plus a few more and now I create online candle business resources for those interested in starting new ventures. It's demanding work but I love it. I do it for those passionate about their business and their goals. That's why when I meet a candle business owner at a craft fair, farmers market, retail location or anywhere else I see myself. I know how hard the struggle is to obtain and retain clients, finding good employees all while trying to stay competitive. That's why I created Candle Business Boss: I want to help candle business owners like you build a thriving business that brings you endless joy and supports your ideal lifestyle.