In recent years, the candle industry has experienced rapid expansion and become an attractive business opportunity for entrepreneurs. The appeal of candles extends far beyond their function as illumination sources. Candles generate ambiance, elicit emotions, and serve as personal expressions of style and taste.
The most useful avenues for candle business opportunities involve selling handmade or scented candles online, creating personalized candles for special occasions, organizing candle-making workshops, or supplying candles to retailers or event planners.
This article will delve into the world of candle business opportunities, examining the numerous avenues available to would-be candle entrepreneurs.
Selling Handmade or Scented Candles Online
Online candle sales have become a hugely thriving business possibility in the constantly changing digital market. Handmade and perfumed candles have become increasingly popular as consumers' preferences for distinctive and high-quality goods expand. The development of e-commerce platforms has given business owners the ability to reach a larger customer base, both domestically and abroad.
It is essential to concentrate on product differentiation if you want to succeed in the online candle business. Entrepreneurs are better able to satisfy different customer preferences by providing a wide variety of candle types, shapes, sizes, and scents.
Experimenting with natural and eco-friendly materials helps address the rising need for sustainable goods, enticing buyers who care about the environment. Entrepreneurs may build a stronger connection with their clients and develop a unique selling proposition by highlighting the artistry and background of each candle.
In the online world, investing in excellent product photography is essential. The perceived worth of the candles can be increased by using high-quality images, differentiating them from rival products. Utilizing social media sites like Facebook and Instagram can also dramatically improve internet presence. Customers are more likely to remain loyal when they are engaged through interactive material, such as behind-the-scenes movies, lessons, or customer testimonials.
Building a great online presence requires offering exceptional customer service. A pleasant customer experience is fostered by promptly responding to questions, resolving problems, and guaranteeing efficient transactions. This encourages recurring business from customers as well as good word-of-mouth recommendations. It also develops consumer satisfaction.
The growth of e-commerce has given candle entrepreneurs a path for expansion. Entrepreneurs can reach a larger client base both locally and globally by utilizing online platforms. It's crucial to stand out in this market by using a diversity of products, sustainable business practices, and storytelling.
Establishing a strong online presence and attracting repeat customers requires investing in good product photography, using social media channels wisely, and offering top-notch customer support. Entrepreneurs can succeed in the cutthroat industry of online candle sales by putting their all into it, being innovative, and concentrating on client satisfaction.
Check out this article to learn how you can start your home-based candle-making business.
Creating Personalized Candles for Special Occasions
The world of special events and occasions is where personalized candles shine. There is a constant need for personalized candles that bring something special to these occasions, whether it be a wedding, birthday party, corporate event, or religious function.
Working together with wedding planners, event planners, and gift stores is essential if you want to take advantage of this booming industry. These experts are important partners in advertising bespoke candles because they have intimate knowledge of the preferences and requirements of their customers. Candle business owners can access a regular stream of new clients by developing ties with them.
A broad range of customization options must be provided to satisfy various consumer requests. Customers can build candles that completely match their event themes or personal tastes by ordering unique labels, engravings, or smells. Entrepreneurs can provide clients looking for personalized candles a one-stop shop by providing extensive customization packages, which may include the skills of regional artisans, calligraphers, or graphic designers.
Long-term productivity in this business opportunity depends on developing a strong network within the events sector. To meet event planners, wedding coordinators, and other experts, go to industry conferences, trade exhibitions, and networking gatherings.
Establish your presence and credibility by participating actively in online communities and forums devoted to event planning and decoration. Within this business, word-of-mouth recommendations can have a significant impact, therefore to establish a solid reputation, concentrate on providing high-caliber goods and first-rate customer service.
The personalized candle industry places a premium on timeliness. Customers depend on their personalized candles being delivered on time because events and occasions have specific dates. Establish effective methods for production and delivery to guarantee that orders are filled on time. To properly manage clients' expectations, be transparent about personalization possibilities, order turnaround times, and any potential delays.
Personalized candles add a special and lasting touch to important occasions and events. Key tactics to break into this industry include partnering with gift stores, wedding planners, and event planners, as well as providing a wide range of personalization possibilities.
Long-term productivity will be aided by developing a solid network within the event sector and earning a reputation for providing fast and high-quality customized candles. Entrepreneurs in the candle industry can succeed in the personalized candle industry by putting a strong emphasis on customer happiness and developing life-changing experiences.
Offering Candle-Making Workshops
Candle-making classes are increasingly popular because they give participants a distinctive hands-on experience while giving business owners a new source of income. These workshops can be held in a variety of locations, such as dedicated studios, retail locations, or even mobile workshops in various locations.
The key to designing effective candle-making workshops is to plan interesting and educational programs that accommodate participants with all skill levels. Give participants all the equipment, supplies, and instructions they need to make their candles. Think of providing specialty classes that concentrate on particular subjects like candle decorating skills, soy-based candles, or aromatherapy candles. As a result, you can appeal to a wider spectrum of interests and participants.
The key to filling workshop seats is promotion. Use social media to raise awareness of and interest in your workshops. Display the finished goods, display the candle-making process, and give information on the dates, times, and places of the workshop.
To reach a larger audience, make use of community bulletin boards, local event listings, and partnerships with other businesses. Encourage workshop attendees to post about their experiences on social media and tell their friends and family about your seminars since word-of-mouth advertising can be very beneficial.
Forging a solid reputation and luring back-to-back clients, a workshop requires the creation of an unforgettable workshop experience. Make sure the workshop space is welcoming and well-equipped so that attendees will feel inspired and at ease. Give each participant individualized consideration and direction, answering any concerns they may have and offering support as required. Encourage experimentation and creativity so that participants can bring their flair to the candle-making process.
For ongoing growth, gathering participant input from workshops is helpful. Give participants a way to provide feedback, such as post-workshop surveys, to gather information on their experiences and suggestions for improvement. This input can be used to improve subsequent seminars and maintain client happiness.
Candle-making classes offer participants an engaging and gainful experience while presenting a business opportunity for entrepreneurs. Entrepreneurs may draw a wide spectrum of people by creating compelling sessions, delivering required resources and support, and providing specialized seminars.
Effective workshop promotion can increase interest and the workshop's audience through social media, local event listings, and partnerships with other companies. Building a great reputation and promoting long-term productivity in the candle-making workshop industry requires providing a memorable workshop experience and gathering feedback for further development.
Supplying Candles to Retailers or Event Planners
As many businesses, including stores, spas, hotels, and event planners, rely on candle suppliers to meet their needs for ambiance and décor, providing candles to retailers or event planners can be a fruitful niche within the candle industry.
For this market segment to succeed, it is essential to build trusting connections with retailers and event organizers. Building confidence and securing long-term partnerships depends heavily on offering dependable service and high-quality products. An effective business connection is facilitated by maintaining constant communication and being available to answer questions or take orders.
To accommodate different tastes and themes, it's imperative to provide a wide variety of candle selections. To satisfy the various wants of your clientele, take into consideration creating a wide range of sizes, shapes, colors, and scents. For shops or event organizers looking for unusual offers, customization options like custom labels or branding can increase the appeal of your candles.
To give your candles a polished and unique image, branding, and packaging investments are essential. Making use of a visually appealing logo and creating a unified brand identity will help your products become more recognizable and remembered. Work together to develop exclusive collections or limited-edition candles with retailers and event coordinators. This strategy increases demand for your goods while also adding a sense of exclusivity.
When providing candles to stores or event planners, maintaining quick order fulfillment is of the utmost importance. To satisfy your customers' expectations, timely delivery and precise order processing are necessary. To maintain effective stock control and avoid supply chain disruptions, think about deploying inventory management solutions.
It's critical to regularly monitor market developments and keep abreast of consumer and event planner preferences. To match your offers to the current need, keep an eye on new themes, color palettes, and candle varieties. You may establish yourself as a reputable and forward-thinking candle supplier by staying one step ahead of the curve.
Selling candles to merchants or event organizers offers a business opportunity. Key tactics for growth include developing trusting relationships, offering a variety of candle options, investing in branding and packaging, and assuring quick order fulfillment. Entrepreneurs can succeed in the candle supply sector and meet the demands of merchants and event planners by regularly evaluating market trends and working with clients to build exclusive collections.
Planning to start your candle business but have a little budget only? Check out our article to learn how this will work.
Frequently Asked Questions
How can I get started with a candle business based out of my home?
To get started with a home-based candle business, there are a few steps that are very necessary to take. First, decide who your ideal customers are and what sets your product or service apart from the competition. After that, go ahead and get all of the materials and equipment that are required to make candles.
Develop a plan for your company's future that includes projections for revenue, pricing, and marketing strategies. Establish an online storefront or make use of e-commerce platforms to broaden your customer base. In conclusion, to attract new customers to your candle business, you should advertise them on social media, at local events, and through partnerships.
Are scented candles more popular than unscented candles among consumers?
Scented candles have gained popularity in recent years due to their ability to create an atmosphere and stir up a variety of emotions. Providing customers with a pleasant sensory experience and the chance to infuse their surroundings with enticing aromas is something that many consumers appreciate.
Unscented candles, on the other hand, have a place in religious and ceremonial settings, as well as for persons who prefer a more natural and understated aesthetic. In the end, whether scented or unscented candles are more popular is determined by the preferences of individual consumers as well as the functions to which the candles will be put.
How can I differentiate my candle company from others in the industry?
To differentiate your candle business from others in the industry, you should place primary emphasis on product quality, unique selling points, and branding. Consider utilizing premium materials, experimenting with new shapes or designs, and delivering one-of-a-kind odors or customizable options. These are all ways to differentiate your product and attract more customers.
Emphasize the creativity and story behind each candle to connect with customers on an emotional level. To differentiate yourself from the competition and stand out in the market, prioritize eco-friendly practices, expedient order fulfillment, and outstanding support for customers. Collaborating with local artists or getting involved in local charitable projects is a great way to further improve the image of your company.
To learn more on how to start your own candle-making business check out my Startup Documents here.
The information provided by CandleBusinessBoss.com ("The Site") is for general informational purposes only. All information on the Site is provided in good faith, however, we make no representation or warranty of any kind, express or implied, regarding the accuracy, adequacy, validity, reliability, availability, or completeness of any information on the Site. Under no circumstance shall we have any liability to you for any loss or damage of any kind incurred as a result of the use of the Site or Reliance on any information provided on the Site. Your use of the Site and your reliance on any information on the Site is solely at your own risk. This blog post is for educational purposes only and does not constitute legal advice. Please consult a legal expert to address your specific needs. Terms and Conditions.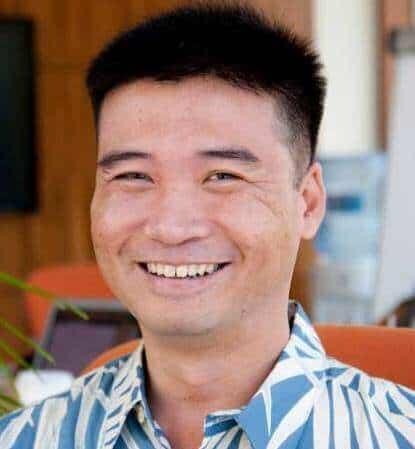 Meet Shawn Chun: Entrepreneur and Candle Business Fan.
I'm a happy individual who happens to be an entrepreneur. I have owned several types of businesses in my life from a coffee shop to an import and export business to an online review business plus a few more and now I create online candle business resources for those interested in starting new ventures. It's demanding work but I love it. I do it for those passionate about their business and their goals. That's why when I meet a candle business owner at a craft fair, farmers market, retail location or anywhere else I see myself. I know how hard the struggle is to obtain and retain clients, finding good employees all while trying to stay competitive. That's why I created Candle Business Boss: I want to help candle business owners like you build a thriving business that brings you endless joy and supports your ideal lifestyle.