The candle industry offers an alluring prospect for budding business owners in today's constantly changing marketplace. The demand for candles is still growing as people seek comfort in self-care routines and work to make their homes inviting. This dynamic business holds the prospect of addressing the modern consumer's desire for calm and sensory delight as well as financial growth.
The most useful approach to leverage the candle business opportunity lies in recognizing the growing demand for scented candles, understanding the increasing consumer interest in self-care, and strategically targeting the home décor and gifting sectors.
Recognizing the Growing Demand for Scented Candles
In recent years, scented candles have seen a phenomenal rise in popularity, winning over consumers' hearts and homes all over the world. Candles are now more than simply a source of light; they play a crucial role in establishing a relaxing, contemplative, and emotionally healthy environment.
Understanding this expanding need is essential for business owners who are thinking about starting a candle company. The identification of popular aroma profiles, styles, and packaging options can be made possible by doing thorough market research and trend analysis. Entrepreneurs can create a product line that appeals to their target market by being aware of the changing client desires.
There are countless alternatives available in the world of scented candles. The variety of options caters to a wide range of preferences, from delicate floral scents like lavender and rose to revitalized citrus notes, warm and cozy scents like vanilla and cinnamon, or even nature-inspired perfumes like sandalwood and pine. Entrepreneurs can create a product portfolio that is in line with the needs and aspirations of their target market by keeping an eye on consumer trends and preferences.
The growth of the candle business is significantly influenced by design and packaging decisions. A company can stand out from rivals by paying close attention to the details of making aesthetically pleasing candles, choosing premium materials, and painstakingly designing packaging that represents the brand's personality. A product's attractive packaging not only draws the attention of potential buyers but also conveys information about the caliber and worth of the contents.
Understanding the Increasing Consumer Interest in Self-Care
The modern consumer places a strong focus on self-care and well-being in today's fast-paced, stressful society. People are turning to a variety of disciplines as a way to get relief from daily stress and to prioritize their well-being. Candles have become a potent tool in this self-care endeavor because of their calming smells and ambiance.
Candle entrepreneurs have a special chance to take advantage of this trend by portraying their goods as crucial elements of self-care regimens. They can create candles that support their ambitions for serenity, stress alleviation, and mindfulness by knowing the motivations and desires of the target audience.
Entrepreneurs may learn a great deal about the particular requirements and preferences of people looking for self-care activities through rigorous market research and consumer insights. This knowledge enables the production of candles with carefully selected scents to elicit desired emotions and encourage relaxation. Entrepreneurs can create candles that cater to many aspects of self-care, from relaxing lavender for unwinding after a long day to energizing eucalyptus for rejuvenating the senses.
Business owners can develop candles with features that improve the self-care experience in addition to choosing scents. Consumers looking for sustainable and mindful self-care habits will prefer products with long burn periods, clean burning formulae, and eco-friendly ingredients.
Entrepreneurs can capitalize on the widespread perception of candles as ornamental items by marketing them as more than that. They may convey the transformational power of lighting and scented joy in creating a haven of quiet amongst the chaos of daily life through good branding and marketing.
Check out this article to learn more about starting your candle-making business.
Strategically Targeting the Home Décor Sector
Entrepreneurs would do well to consider the candle company because it naturally complements the home décor sector. Candles may improve the aesthetic appeal of living areas by acting as both ornamental accents and light sources. They offer warmth, charm, and a dash of refinement to any space with their flickering flames and alluring aromas.
Candle business owners may reach a large market of homeowners, interior designers, and enthusiasts who are actively looking to create warm and fashionable settings by strategically focusing on the home décor industry.
To add a touch of elegance and foster a warm ambiance, homeowners frequently use candles as focal points on coffee tables, mantels, or dining tables. Candles are used by interior designers to improve the atmosphere and ambiance of their clients' rooms, and lovers are constantly looking for unusual and eye-catching candles to complete their home décor.
Entrepreneurs can work with influential interior designers, home décor bloggers, and social media influencers to establish a significant presence in the industry. By collaborating with these influential personalities, brands can gain more exposure, create buzz, and draw a devoted audience of home décor lovers who are eager to learn about innovative and creative candle designs.
An effective tactic to promote candle products to the target audience directly is to take part in trade shows, craft fairs, or home décor exhibitions. These gatherings offer the chance to interact with prospective clients, get feedback, and build important relationships within the home décor sector.
The candle industry can reach a wider audience by utilizing e-commerce platforms in addition to conventional brick-and-mortar retail. By creating an online presence through a well-designed website or leveraging well-known e-commerce platforms, business owners can exhibit their items to a larger audience and make it easy for customers to make purchases online.
Expanding into the Flourishing Gifting Market
The gifting industry has always favored candles, and this gives candle business owners a gainful market to tap into. Candles provide nice and adaptable gifts that people can give on birthdays, holidays, and other special occasions. Candles offer a variety of possibilities to fit different gift-giving occasions, whether it's a fragrant candle to promote relaxation, a decorative candle to enhance home décor or a personalized candle with a particular message.
By providing appealing packaging alternatives that improve the presentation and make the candles gift-ready, business owners may take advantage of the giving market. Elegant wrapping, eye-catching boxes, or customized labels can improve the presenting process and leave a lasting impression. Customers can add a personalized touch to the gift, making it even more precious and meaningful, by choosing from a variety of distinctive scents and patterns.
Creating alliances with neighborhood boutiques, gift shops, or internet merchants can be a smart move to increase the candle company's exposure to the gift market. By working with these businesses, entrepreneurs may display their goods in well-picked gift areas where potential buyers are actively looking for distinctive and expertly made gifts for their loved ones. Entrepreneurs can expand their consumer base and boost brand awareness by cultivating good partnerships with retailers.
Curating gift sets that pair candles with related goods like bath and body products or home décor accents can also be an effective strategy for drawing in present buyers. For clients searching for a well-rounded and harmonious gift solution, these carefully designed packages offer convenience and inspiration.
Utilizing social media sites, particularly those that concentrate on gift suggestions and recommendations, can considerably boost the growth of businesses in the gifting industry. Engaging with bloggers or influencers who focus on gift recommendations can increase brand awareness and reach a specific demographic of people who are looking for gifts. The variety and beauty of candle products can also be highlighted on social media platforms using eye-catching images and intriguing narratives.
Embracing Innovation and Differentiation
For business owners in the candle industry, the capacity to stand out from the competition becomes crucial in a highly competitive market. It is crucial to pursue innovation and difference in every facet of the business to attract customers and encourage loyalty.
Experimenting with unusual smell combinations is one method for innovation. Entrepreneurs may provide clients with a distinctive olfactory experience that distinguishes their candles from the mass-produced alternatives by experimenting with unusual scent combinations or introducing niche smells. Engaging in market research and keeping an eye out for new scent trends will help you spot unexplored markets and meet changing consumer tastes.
Adopting eco-friendly and sustainable materials can be a potent method to differentiate a candle business from smell innovation. More and more ethical shoppers are looking for goods that support their moral principles and environmental concerns. Utilizing natural waxes, sustainable materials, and recyclable packaging indicates a dedication to sustainability, luring clients who care about the environment and differentiating the company from rivals.
Innovative candle designs can also set them apart from the competition. Candles can be made by experimenting with unusual shapes, textures, and aesthetic components, and the results make attractive ornamental items in addition to candles that release lovely aromas. Embracing innovation in candle aesthetics may capture customers and make the items genuinely stand out, whether it's through geometric patterns, inlaid flora, or handcrafted hand-carved designs.
Using technology effectively can provide you with a competitive edge. The consumer journey can be improved by investigating smart candles that can be controlled via mobile apps or by incorporating personalized online buying experiences. By utilizing technology, business owners can provide ease, customization, and a flawless purchasing procedure, giving customers a unique and memorable experience.
Learn more about the business opportunities for your candle business by checking out this article here.
Building a Strong Brand Presence
An effective brand presence is essential for long-term productivity in the fiercely competitive candle industry. Entrepreneurs must put in time and effort to develop a memorable brand narrative that appeals to their target market.
Designing a visually appealing brand identity is one step in creating a powerful brand. This entails designing a standout logo, deciding on complementary color palettes, and creating eye-catching packaging that captures the soul of the brand. In addition to drawing attention, a visually appealing brand identity communicates professionalism, quality, and originality.
Platforms for social media interaction and brand growth are crucial. To exhibit their candle products, offer behind-the-scenes content, and interact with customers, business owners can make use of social media sites like Instagram, Facebook, and Pinterest. Entrepreneurs may build a devoted following and create a feeling of community around their business by sharing high-quality photographs, launching compelling campaigns, and using pertinent hashtags.
Building a great brand reputation requires delivering high-quality products and offering excellent customer service. Entrepreneurs can generate excellent client experiences that result in recurring business and strong word-of-mouth recommendations by going above and beyond to exceed customer expectations, responding to issues right away, and assuring product satisfaction.
Collaboration with influencers or micro-influencers who share the same values as the brand and its target market can greatly increase brand visibility. Through genuine reviews, paid content, or product placements, influencers can market candles to a larger audience and build brand trust.
Participating in neighborhood gatherings like artisan markets or craft fairs enables business owners to meet clients face-to-face, promote their candles, and establish connections with the neighborhood. You can create buzz and raise brand awareness by pursuing media exposure through press releases, guest blogging, or collaborations with pertinent outlets.
Prioritizing Quality and Safety
Prioritizing safety and quality in the candle industry is essential for long-term productivity. Customers have high demands for candles, expecting them to burn consistently, release pleasant scents, and follow safety regulations. Entrepreneurs need to concentrate on a few important elements to achieve these expectations.
A crucial step in assuring the quality of candle materials is working with reliable suppliers. In addition to improving the function of the candles, using high-quality waxes, scents, wicks, and containers from reputable sources also increases their longevity and customer happiness.
It is crucial to carry out stringent quality control checks at every stage of production. These tests may include burn tests to gauge how evenly the candle burns, smell throw testing to gauge the potency and durability of the fragrance, and safety tests to verify adherence to fire safety regulations. Entrepreneurs can offer candles that meet or surpass client expectations by continually monitoring and improving the production process.
Safety requirements must be followed at all times. To make sure that candles are risk-free to use and do not pose any threats, it is crucial to adhere to established safety regulations. This involves using suitable wick sizes, making sure the container is made of the right materials, and giving precise directions for safe handling and use.
Customers place more and more value on openness in the procedures used to source ingredients and produce goods. Sharing details about the sources of resources and the production processes used can encourage trust and loyalty. To appeal to customers who care about the environment, business owners might also think about employing eco-friendly materials like soy wax or beeswax and implementing sustainable production techniques.
Maintaining customer trust also depends on clear labeling. The ingredients utilized, safety measures, and any pertinent certifications or tests should all be fully disclosed on labels. Labeling that is clear and accurate supports the brand's dedication to quality and safety while also assisting customers in making educated selections.
Frequently Asked Questions
What are some popular smell combinations that appeal to candle consumers?
Customers' tastes for fragrances can vary, but there are a few well-known scent profiles that appeal to them regularly. Floral aromas like lavender and rose, energizing scents like citrus and mint, comforting scents like vanilla and cinnamon, and scents with a natural feel like sandalwood and pine are a few of the favorites. To satisfy the varied smell preferences of your target market, market research and keeping up with current trends are crucial.
How can I set my candle company apart from others in the industry?
Think about concentrating on special selling factors that set your company apart from rivals to differentiate your candle business. This can involve things like employing eco-friendly and sustainable materials, delivering individualized client experiences, providing custom aroma combining options, presenting unique and attractive candle designs, etc. You can draw customers looking for a unique and differentiated candle experience by providing something original and unforgettable.
How can I market and advertise my candle company effectively?
The achievement of every firm is directly related to marketing and promotion. Consider using a multi-channel strategy to promote your candle business. This can involve creating an online presence via a website and social media channels, teaming up with bloggers or influencers in the self-care or home décor niche, attending regional craft fairs or trade shows, and using email marketing campaigns or loyalty programs to interact with your clientele. To increase your reach and draw in new clients, you may also think about running limited-time specials, holding candle-making classes, or partnering with businesses that are similar to yours.
To learn more on how to start your own candle-making business check out my Startup Documents here.
The information provided by CandleBusinessBoss.com ("The Site") is for general informational purposes only. All information on the Site is provided in good faith, however, we make no representation or warranty of any kind, express or implied, regarding the accuracy, adequacy, validity, reliability, availability, or completeness of any information on the Site. Under no circumstance shall we have any liability to you for any loss or damage of any kind incurred as a result of the use of the Site or Reliance on any information provided on the Site. Your use of the Site and your reliance on any information on the Site is solely at your own risk. This blog post is for educational purposes only and does not constitute legal advice. Please consult a legal expert to address your specific needs. Terms and Conditions.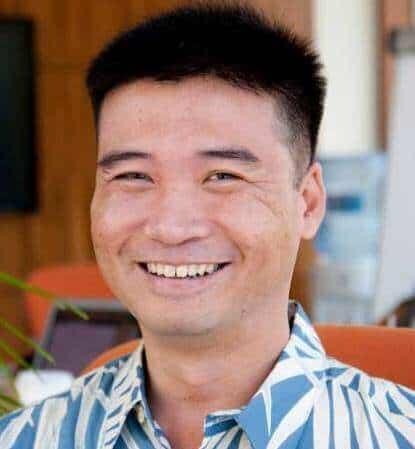 Meet Shawn Chun: Entrepreneur and Candle Business Fan.
I'm a happy individual who happens to be an entrepreneur. I have owned several types of businesses in my life from a coffee shop to an import and export business to an online review business plus a few more and now I create online candle business resources for those interested in starting new ventures. It's demanding work but I love it. I do it for those passionate about their business and their goals. That's why when I meet a candle business owner at a craft fair, farmers market, retail location or anywhere else I see myself. I know how hard the struggle is to obtain and retain clients, finding good employees all while trying to stay competitive. That's why I created Candle Business Boss: I want to help candle business owners like you build a thriving business that brings you endless joy and supports your ideal lifestyle.