Candles have long been symbols of peace, joy, and celebration because of their attraction. The popularity of candles has dramatically increased in recent years, inspiring many would-be company owners to think of launching their own candle companies. But is starting a candle business a smart idea?
A candle business is a good idea and can be a fruitful venture with the right strategy, unique products, and effective marketing. It offers potential for creativity, customer appeal, and repeat purchases. However, market research and a solid business plan are crucial for accomplishment.
The Rising Demand for Candles
Demand for candles has increased dramatically in recent years, and this trend doesn't seem to be slowing down. It is a good moment for entrepreneurs to think about beginning a candle business because several factors are contributing to the increased interest in candles.
The growing emphasis on self-care and health practices is one of the main causes of the increased demand for candles. People are looking for ways to relax and create a peaceful and relaxing environment in their homes in today's fast-paced and hectic world.
Candles are the ideal answer since they offer a soft, calming glow that encourages attention and relaxation. Many people have developed candle-lighting rituals that help them relax after a stressful day, set a peaceful mood, and engage in self-care activities like yoga or meditation.
Candles now serve a variety of decorative purposes in addition to their original practical use. They accentuate living areas with a dash of class, coziness, and individuality. Customers can easily discover candles that match the aesthetics of their interiors and demonstrate their personality thanks to the broad variety of styles, colors, and scents that are available. The demand for candles as a statement piece or a focal point in room design has been spurred by the desire for distinctive and aesthetically beautiful home décor items.
Candles provide a rich sensory experience. A multisensory environment that captivates the senses and arouses emotions is created by the flickering flame, the soft aroma, and the warm glow. The ability of aroma, in particular, to instantly transport people to various emotions and memories makes scented candles a highly desired commodity. There is a perfume for every preference, allowing customers to customize their area and improve their entire sensory experience. Scents range from calming lavender to energizing citrus.
An excellent opportunity for entrepreneurs to enter the candle business is created by the growing consumer interest in candles. Aspiring candle business entrepreneurs may take advantage of this trend and establish a niche for themselves by capitalizing on the rising need for self-care, wellness, and distinctive home décor.
Entrepreneurs can position themselves as suppliers of high-quality candles that satisfy the wants and needs of contemporary consumers with a strategic approach, innovative product offerings, and marketing methods.
The Power of Creativity and Unique Products
The enormous possibility for innovation in the candle industry is one of its most enticing features. Entrepreneurs have a platform to express their artistic side through the creation of extremely distinctive and eye-catching items that can stand out in the market thanks to candlemaking.
Entrepreneurs have plenty of opportunities to experiment with different components during the candle-making process to produce candles that are not only useful but also aesthetically pleasing. Entrepreneurs can experiment with various sizes, colors, and shapes to create candles that are attractive and pique interest.
The alternatives are only limited by one's imagination, whether it be classic taper candles, exquisite pillar candles, or adorable tea lights. Candlemakers can produce goods that are visually spectacular and distinctive from anything else on the market by including visually arresting aspects like complex carvings, embedded ornaments, or layered motifs.
The attractiveness of candles is also greatly influenced by aroma. To make scented candles that elicit particular feelings and emotions, business owners can experiment with a variety of fragrance alternatives, from floral and fruity to woody and exotic.
Customers can be sent to a tranquil garden, a warm winter cabin, or a cool beach getaway with the help of the right aroma. Candle producers can create distinctive scents that become associated with their business and leave a lasting impact on customers by carefully choosing and combining fragrances.
Entrepreneurs might think about providing specialty candle options in addition to shapes, colors, and smells to appeal to certain customer preferences. For instance, the popularity of soy-based candles is a result of the rising demand for eco-friendly and sustainable goods.
Entrepreneurs can appeal to consumers who value sustainability by employing soy wax, which is renewable and biodegradable. Personalized candles are popular as one-of-a-kind presents or party favors because they let buyers add a personal touch by imprinting names, dates, or significant symbols on the candle's exterior.
The appeal of a candle business is increased by diversifying the product line and providing a variety of possibilities, which also increases the pool of possible customers. Entrepreneurs may reach a bigger market segment and draw in a wider spectrum of customers by catering to varied tastes, preferences, and occasions.
Learn how to leverage your candle business opportunity by checking out this article here.
Tapping into Customer Appeal and Emotional Connection 
Candles have a special ability to stir up feelings and produce an alluring ambiance that emotionally connects with customers. Any room may be instantly transformed into a haven of relaxation, romance, or ambiance by the addition of a flickering flame, a soft aroma, and the warm glow of a candle. To accommodate certain consumer tastes and events, candle business owners can use this emotional connection to construct collections of candles.
The secret to creating a productive candle business is to comprehend the emotional impact of candles. Numerous emotions and moods can be evoked by various scents and the characteristics that go along with them.
Citrus scents, on the other hand, can energize and boost the spirit. Lavender, for instance, has a relaxing influence that encourages relaxation and stress alleviation. Candlemakers can produce candles that emotionally connect with clients by carefully choosing and combining smells, enabling them to set the ideal mood and improve their overall experience.
Business owners might focus on particular specialized areas to build a strong clientele. Consumers who value sustainability, for instance, are increasingly looking for products that support those principles. Entrepreneurs can draw in this niche market and develop a devoted following by providing eco-friendly candles created from natural components and using sustainable packaging.
In a similar vein, catering to customers looking for luxury candles enables companies to reach a market niche that prizes fine workmanship, meticulous attention to detail, and exquisite scents. Entrepreneurs can present their candles as opulent indulgences that appeal to consumers who value the finer things in life by employing premium ingredients, exquisite packaging, and distinctive designs.
Entrepreneurs might create candle collections specifically for particular occasions or themes in addition to focusing on niche markets. Wedding candles, for instance, can be made to suggest a romantic and private atmosphere, while candles with seasonal themes might inspire a cheerful mood. Entrepreneurs may satisfy customers' desires to create unforgettable experiences and improve their surroundings by providing candles that are in line with different holidays and occasions.
Effective Marketing Strategies
Effective marketing methods are essential for a candle business to succeed and stand out in the cutthroat candle industry. Entrepreneurs now have a potent platform to present their candle products, interact with customers, and foster brand loyalty because of the rise of social media platforms, websites, and online marketplaces.
Social media sites like Facebook, Instagram, and Pinterest have become crucial marketing tools for candle companies. These platforms enable business owners to produce visually appealing content that showcases the appeal and distinctiveness of their products.
A strong visual presence that draws interest and attention can be created with the aid of attractive product photography, styled images, and lifestyle photographs. Businesses that sell candles can organically expand their following and reach a larger audience by continuously publishing interesting content and making use of pertinent hashtags.
In addition to visual content, effective storytelling may be a key component of candle marketing. Customers may feel more connected if you tell them about the creativity behind the candle scents, the workmanship involved in the manufacturing process, or the brand's goals and values. Entrepreneurs may develop greater authenticity and build stronger connections with their audience by sharing the history of their products.
Working together with bloggers or influencers in the lifestyle and home décor niche can be an effective marketing tactic. Social proof can be created by collaborating with well-known figures who share the values of the company and its target market. Influencers can promote the brand to their devoted followers, feature the product in their content, and give frank assessments of it, increasing the brand's visibility and trustworthiness.
While offline marketing opportunities should not be disregarded, online channels are crucial. Participating in craft fairs, going to your neighborhood market, or engaging with stores will help you network and take your candle business outside the internet.
Entrepreneurs may present their goods in person, engage with potential clients, and get direct feedback at these physical events. Working with merchants can benefit from greater distribution channels, increasing the accessibility of the candles to a larger customer base.
Check out this article to learn more about starting you candle-making business.
The Role of Market Research and Business Planning
Although starting a candle business has a lot of growth potential, business owners must understand how important it is to undertake careful market research and create a sound business plan. These essential actions create the framework for an enterprise that is durable.
Understanding the target market and spotting growth prospects both rely heavily on market research. Entrepreneurs can personalize their candle offerings to match the unique requirements of their target audience by studying consumer preferences, behavior, and trends.
This entails researching aspects including favorite candle types, well-liked scents, pricing expectations, and shopping preferences. Studying rival businesses enables business owners to understand their strategy, spot market gaps, and position their candles differently.
Another crucial component of market research is identifying trends in the candle industry. Keeping up with new trends, fashions, and consumer preferences can provide business owners with a competitive advantage.
For instance, there can be a rise in interest in eco-friendly candles manufactured with eco-friendly materials or a trend toward simple designs. Entrepreneurs may make sure their candle business remains relevant and appealing to the changing market by knowing and adjusting to these developments.
The creation of a thorough business plan is also crucial. This document provides a roadmap for the candle industry and acts as a manual for resource allocation and decision-making. Financial forecasts, marketing plans, operational concerns, and backup plans are all part of a well-written business plan. In addition to offering a clear vision for the company, it also exhibits credibility and professionalism, two things that can be quite important when looking for finance or partnerships.
A key element of a company plan that enables entrepreneurs to predict income, costs, and profitability are financial predictions. Setting realistic targets and implementing pricing strategies all depend on this knowledge.
A strong marketing plan also describes how the company will sell its goods, connect with its target market, and develop brand recognition. This could entail making use of social media platforms, content marketing, influencer partnerships, or other market-specific marketing strategies.
Operational concerns cover a wide range of topics, including the procurement of high-quality resources, the development of production procedures, and the implementation of efficient inventory control systems. The company will be able to adapt and get through hurdles as they present themselves if probable problems are anticipated and contingency plans are laid out.
Frequently Asked Questions
Is past candlemaking experience required to launch a candle business?
No, starting a candle business does not necessarily require prior candle-making experience. However, it's helpful to have a fundamental awareness of quality control and safety precautions in candlemaking. Entrepreneurs can master the craft of candlemaking and hone their talents using a variety of materials, including books, workshops, and online tutorials.
How can I set my candle company apart from others in the industry?
It's critical to concentrate on unique selling propositions if you want to set your candle company apart from rivals. This may entail providing unique candle designs, utilizing premium eco-friendly materials, developing recognizable scents, or concentrating on specialized markets. You can create a special value proposition that differentiates your company by conducting market research to discover client preferences and spot market gaps.
What are some effective candle-related marketing tactics?
Creating visually appealing product photography for online platforms, using social media to interact with customers and showcase your candles, working with influencers or bloggers in the lifestyle and home décor niche, attending local events or craft fairs to reach a larger audience, and putting customer loyalty programs or referral incentives all fall under the heading of effective marketing strategies for a candle business.
You may increase your internet presence and draw clients by creating an educational and user-friendly website that displays your candle selections and enables simple online purchases.
To learn more on how to start your own candle-making business check out my Startup Documents here.
The information provided by CandleBusinessBoss.com ("The Site") is for general informational purposes only. All information on the Site is provided in good faith, however, we make no representation or warranty of any kind, express or implied, regarding the accuracy, adequacy, validity, reliability, availability, or completeness of any information on the Site. Under no circumstance shall we have any liability to you for any loss or damage of any kind incurred as a result of the use of the Site or Reliance on any information provided on the Site. Your use of the Site and your reliance on any information on the Site is solely at your own risk. This blog post is for educational purposes only and does not constitute legal advice. Please consult a legal expert to address your specific needs. Terms and Conditions.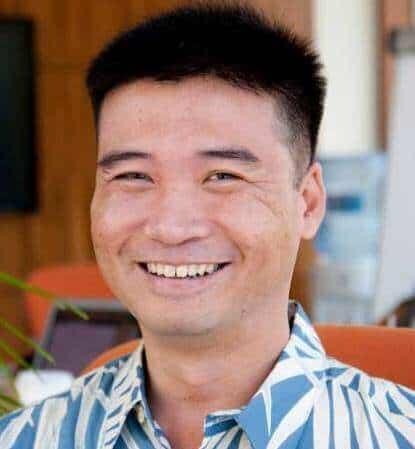 Meet Shawn Chun: Entrepreneur and Candle Business Fan.
I'm a happy individual who happens to be an entrepreneur. I have owned several types of businesses in my life from a coffee shop to an import and export business to an online review business plus a few more and now I create online candle business resources for those interested in starting new ventures. It's demanding work but I love it. I do it for those passionate about their business and their goals. That's why when I meet a candle business owner at a craft fair, farmers market, retail location or anywhere else I see myself. I know how hard the struggle is to obtain and retain clients, finding good employees all while trying to stay competitive. That's why I created Candle Business Boss: I want to help candle business owners like you build a thriving business that brings you endless joy and supports your ideal lifestyle.