It can be thrilling and satisfying to launch a beeswax candle business. Compared to conventional paraffin wax candles, beeswax candles have several benefits, such as being eco-friendly and natural. However, to ensure a productive launch and a lasting firm, several aspects must be prioritized.
To best launch a beeswax candle business, you should prioritize factors such as procuring premium beeswax, creating unique candle designs, establishing efficient production processes, building a strong brand presence, and implementing efficient marketing strategies that highlight your products' environmental benefits.
In this article, we'll look into the crucial measures for achievement as well as the important factors to consider when starting a beeswax candle business.
Procuring Premium Beeswax
The quality of the beeswax is the fundamental cornerstone of your business when you start making beeswax candles. It is crucial to get beeswax of the finest caliber, making sure it is unadulterated, clean, and devoid of any impurities. To obtain premium beeswax, it is essential to build trusting relationships with reliable beekeepers or suppliers who place a priority on sustainable beekeeping techniques.
Take into account several important variables to ensure the quality of your beeswax. Consider the beeswax's color first. A high-quality product often has an intense golden color, indicating that processing has been kept to a minimum. Your candles will have a more appealing aesthetic thanks to their natural color, which also increases their charm.
Second, take attention to the beeswax's aroma. Choose beeswax with a light, pleasant fragrance. When your candles are lighted, this subtle smell offers a lovely ambiance, giving consumers a calming and pleasurable experience.
Finally, think about where the beeswax came from. Make sure it comes from dependable sources, such as ethical beekeeping businesses. Beeswax produced through moral means not only supports the ideals of your company but also attracts customers looking for green products who are ecologically sensitive.
Creating Unique Candle Designs
Setting your items distinct from the competition in the cutthroat market for beeswax candles is essential for drawing customers and establishing a powerful brand presence. To do this, it is essential to put time and attention into developing distinctive candle designs that encapsulate your brand's essence and appeal to your target market.
Establish the identity and values of your brand first. Think about the narrative you want your candles to convey and the feelings you want to instill in your clients. When creating your candles, keep this in mind as your design philosophy. To provide a varied choice of products that cater to different interests, investigate various shapes, sizes, and textures.
Design your beeswax candles with artistic aspects if you want to stand out from the crowd. Consider adding intricate patterns or symbols to the surface of your candles by carving or sculpting motifs onto them. This will show off your artistic talent. This focus on detail distinguishes your candles as one-of-a-kind works of art and enhances their aesthetic appeal.
Look at cutting-edge candle design techniques. Try out various color schemes, layering methods, and the embedding of decorative pieces in the wax. You can produce aesthetically pleasing and memorable items that leave a lasting impact on clients by stretching the limits of conventional candle design.
Keep in mind that distinction goes beyond appearance. Think about including extra features or capabilities in your candles, such as dual-wick alternatives for a stronger fragrance throw or creative packaging ideas that improve the buying experience.
Check out this article here to know if candle business is the right choice for you.
Establishing Efficient Production Processes
Efficiency is a crucial aspect of beeswax candle manufacturing that directly affects your company's ability to succeed. To succeed in this cutthroat market, you must optimize efficiency while upholding high standards of quality. To do this, you must streamline your manufacturing procedures.
Purchasing equipment that is adequate and specifically made for the production of beeswax candles is one approach to increase productivity. Think about investing in melting pots that can process a lot of wax to ensure a smooth and continuous manufacturing flow.
Choose molds that can produce consistent candle shapes and sizes and are reliable, simple to use, and durable. To save time and guarantee uniformity, wick-cutting devices can also automate the operation of trimming wicks to the desired length.
Standardized process implementation is yet another essential component of effective production. Make specific instructions for the melting, pouring, cooling, and finishing steps in the candle-making process. By doing this, it is made certain that each candle is made with the same amount of care and attention to detail. You may create uniformity in appearance and quality by adhering to defined methods, which will increase customer confidence in your brand.
Waste reduction is another aspect of efficiency. Consider solutions to reduce material waste at every stage of manufacturing. For instance, to cut down on waste overall, think about recycling or reusing extra or damaged candles. Quality control procedures can be used at several stages of manufacturing to assist in spotting possible problems early and fixing them, decreasing the likelihood of creating defective candles.
To locate areas for improvement, periodically evaluate and enhance your production processes. Look for ways to boost output, speed up manufacturing, and get rid of bottlenecks. This can entail rearranging your workstation, enhancing inventory control, or, where practical, incorporating automated technology.
Building a Strong Brand Presence
The growth of your beeswax candle business depends on developing a strong brand presence since it establishes credibility, develops trust, and draws repeat consumers. Develop a compelling brand story that communicates your dedication to sustainability and the environment to do this.
Create a brand narrative that appeals to your target market by stressing your love of beeswax candles and your commitment to eco-friendly behavior. Be sure to emphasize beeswax's natural origins, environmentally friendly manufacturing technique, and beneficial effects on the environment. You can establish a relationship with clients that respect sustainability and look for goods that reflect their values by telling them this tale.
Establishing a strong brand presence also requires selecting a catchy company name. Choose a name that captures your brand's essence, stirs feelings, and leaves a lasting impact. Make sure it is simple to say, spell, and remember so that it will be easier for customers to remember and suggest.
Create a visually stunning logo that expresses the essence of your brand in addition to a catchy name. Your logo needs to represent your ideals, be eye-catching, and be simple to recognize. To strengthen the identity of your company and establish a powerful visual association, take into account symbols of nature, bees, or candles.
To create a strong brand identity, consistency is essential. Make sure that all of your branding aspects, such as your logo, colors, typography, and messaging, are consistent. Achieve a consistent appearance and feel throughout all of your marketing assets, including your website, social media accounts, and packaging, to help customers recognize and connect with your brand.
Establishing a powerful brand presence requires authenticity as much as anything else. Be open and sincere in all of your contacts, discussions, and product offerings. By keeping your word and regularly offering premium beeswax candles that reflect the principles of your business, you may win over your customers' trust.
Implementing Effective Marketing Strategies
When starting and growing your beeswax candle business, marketing is essential since it enables you to connect with your target market and emphasize the distinctive qualities of your goods. It is essential to highlight the advantages of beeswax candles for the environment in your marketing campaigns.
Tell your customers that beeswax candles are non-toxic and that burning them does not cause them to produce any toxins or dangerous pollutants. Stress the clean burn of these materials, which leaves behind less soot and residue and improves the quality of indoor air. Stress the beeswax's sustainable sourcing to demonstrate your commitment to helping beekeepers who emphasize moral and environmentally responsible behavior.
Utilize a variety of marketing methods to efficiently connect with your target market. Create a strong online presence using social media sites like Facebook and Instagram, where you can post behind-the-scenes content, show off eye-catching product photographs, and interact with customers via comments and direct messaging.
To reach a larger audience and gain access to a larger consumer base, investigate online marketplaces and e-commerce platforms. Think about attending neighborhood gatherings, farmers' markets or craft fairs to interact with local clients in person.
Engage your audience with instructional information that focuses on the advantages and distinctive qualities of beeswax candles. This can be writing blogs, making films, or posting on social media about the benefits of beeswax candles over alternatives while also providing information on how to care for them and the environment.
Provide opportunities for customization to meet particular needs and improve the consumer experience. This can involve creating custom fragrances, letting clients pick their preferred fragrance combinations, or creating packaging that embodies their distinct sense of style. You give your customers a more unique and lasting experience by offering these options.
Embracing Sustainability
Environmental awareness is a potent selling point for beeswax candles that can significantly impact consumer choices. To take advantage of this, it is essential to draw attention to your company's sustainable practices, demonstrating your dedication to environmental protection and differentiating your brand in the marketplace.
Supporting neighborhood beekeepers is one way to demonstrate your concern for the environment. Working with beekeepers who use sustainable beekeeping techniques helps to preserve bee numbers while also guaranteeing the quality of your beeswax. This collaboration demonstrates your commitment to fostering a healthy ecology and assisting regional communities.
The usage of recyclable packaging is a further crucial factor. Choose biodegradable or readily recyclable eco-friendly materials like cardboard or paper. Emphasize your dedication to reducing waste and lowering the environmental impact by emphasizing the recyclability of your packaging on labels or in product descriptions.
Think about donating a portion of your profits to campaigns for the preservation of bees or other environmental causes. This shows that you genuinely care about the health of bees and the environment as a whole.
Customers should be informed of these activities and how their purchases support these deserving charities. This not only strengthens the credibility of your brand but also connects with environmentally concerned customers who are willing to support companies that place a high priority on sustainability.
When communicating your commitment to sustainability, transparency is essential. Use plain labeling to let shoppers know about your candles' eco-friendly features, such as their usage of pure beeswax and natural coloring. This promotes trust and positions your brand as a trustworthy and open option for customers who care about the environment.
Include eco-friendly procedures in all aspects of your company's operations. This can involve cutting back on energy use, utilizing eco-friendly cleaning supplies, or putting recycling and trash reduction plans into action. To show your comprehensive approach to sustainability, highlight these practices in your marketing materials and client communications.
Check out this article to learn how you can harness business opportunities for your candle business.
Building Relationships with Suppliers and Customers
Building trusting relationships with both your suppliers and consumers is crucial for the growth of your beeswax candle business. By establishing these relationships, you can guarantee a continuous and dependable source of top-notch beeswax and foster long-term client loyalty.
Build strong connections with your beeswax suppliers by putting in the time and effort necessary. Find trustworthy vendors through research who emphasize eco-friendly beekeeping methods and provide the best beeswax.
Make sure to express your company's requirements and ideals so they are understood by your supplier. Maintain open lines of communication with your suppliers to stay informed about their availability, production methods, and any potential changes that might have an impact on your company.
Focus on developing enduring relationships with your customers in addition to those with your suppliers. To create a great experience at every touchpoint, offer exceptional customer service. Respond quickly to questions or worries, going above and beyond to resolve any problems that may occur. Building trust and loyalty with your customers comes from showcasing your commitment to their delight.
Consider putting in place incentives or loyalty programs to reward loyal consumers and inspire them to keep buying from you. This can take the shape of savings, exclusive access to product debuts, or other types of promotions. These activities encourage clients to choose your brand over rivals while also demonstrating your appreciation for them.
Encourage customer reviews and endorsements to increase credibility and trust. Ask for input proactively using surveys, conversations on social media, or email campaigns. Post uplifting comments from satisfied clients on your website or social media pages to demonstrate their pleasure and interactions with you. This helps potential clients make informed judgments and grow trust in your company while also acting as social proof.
Frequently Asked Questions
Where can I find top-notch beeswax for my candle business?
There are numerous ways to find premium beeswax. You can develop connections with regional beekeepers who place a high priority on sustainable methods. You can look into reliable vendors who focus on offering superior beeswax and guarantee its purity, cleanliness, and absence of impurities.
How can I set my beeswax candles apart from those sold by other brands?
To set your beeswax candles apart, concentrate on developing distinctive candle designs that capture the essence of your company and appeal to your target market. Include creative aspects, provide personalization choices, and highlight the advantages of beeswax over other candle materials in terms of quality and the environment. Emphasize eco-friendly methods and your dedication to sustainable packaging.
What marketing techniques can I use to advertise my beeswax candle company?
Utilizing social media platforms to promote your beeswax candle products, engaging with customers through instructional information, visually appealing product photographs and compelling storytelling are all effective marketing techniques.
To reach a wider audience, emphasize the natural and eco-friendly qualities of beeswax candles in your marketing messages, take part in regional gatherings or craft fairs, and think about collaborating with similarly minded individuals or companies.
To learn more on how to start your own candle-making business check out my Startup Documents here.
The information provided by CandleBusinessBoss.com ("The Site") is for general informational purposes only. All information on the Site is provided in good faith, however, we make no representation or warranty of any kind, express or implied, regarding the accuracy, adequacy, validity, reliability, availability, or completeness of any information on the Site. Under no circumstance shall we have any liability to you for any loss or damage of any kind incurred as a result of the use of the Site or Reliance on any information provided on the Site. Your use of the Site and your reliance on any information on the Site is solely at your own risk. This blog post is for educational purposes only and does not constitute legal advice. Please consult a legal expert to address your specific needs. Terms and Conditions.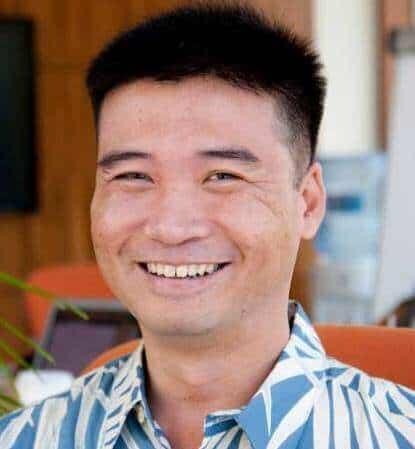 Meet Shawn Chun: Entrepreneur and Candle Business Fan.
I'm a happy individual who happens to be an entrepreneur. I have owned several types of businesses in my life from a coffee shop to an import and export business to an online review business plus a few more and now I create online candle business resources for those interested in starting new ventures. It's demanding work but I love it. I do it for those passionate about their business and their goals. That's why when I meet a candle business owner at a craft fair, farmers market, retail location or anywhere else I see myself. I know how hard the struggle is to obtain and retain clients, finding good employees all while trying to stay competitive. That's why I created Candle Business Boss: I want to help candle business owners like you build a thriving business that brings you endless joy and supports your ideal lifestyle.