Starting a candle business can be an exciting entrepreneurial adventure. Candles have withstood the test of time, enchanting people with their capacity to create a fascinating environment, promote calm, and infuse areas with delectable smells. Getting into the candle industry allows you to capitalize on this ageless appeal while also sharing the joy and comfort that candles bring to people's lives.
To best initiate a candle business, you should gather essential supplies such as wax, wicks, fragrance oils, containers, and packaging. Simultaneously, focus on crafting distinctive candle designs, brand identification, web presence, and effective marketing to attract customers and boost sales.
In this article, we will explore every aspect of launching a candle business and provide you with insights, tips, and strategies to ensure your achievement.
Essential Supplies for a Candle Business
Amassing the required supplies is essential to helping your candle business get off the ground. Your ability to access wax, wicks, aroma oils, containers, and packaging forms the basis of your candle-making operation. Each of these elements is essential to the excellence and appeal of your candles.
There are many choices to consider when it comes to wax. For instance, soy wax is a preferred option because it is eco-friendly and renewable. A natural and opulent alternative with a light honey fragrance is beeswax. Research is essential to choose the wax that best suits your company's objectives and values because each type of wax has distinctive qualities, advantages, and disadvantages of its own.
Choosing the proper wicks for your candles is equally crucial. For optimum burning and performance, choose high-quality wicks that are appropriate for your chosen wax. The candle will burn more efficiently, avoiding problems like tunneling or too much smoke, depending on the size and makeup of the wick. To guarantee that your candles burn evenly and cleanly, take into account things like wick thickness and substance.
Another important ingredient in the creation of candles is fragrance oil. They enable you to produce enticing fragrances that will draw buyers and set your business apart. To create a distinctive scent for your brand, experiment with different fragrance combinations. Make sure the aroma oils you choose are appropriate for use in candles and follow any applicable standards.
Along with being useful, containers and packaging enhance the quality and appeal of your finished goods. Select containers that match the candle designs and are consistent with your brand's look. Think about alternatives like glass jars, tin cans, or ceramic containers.
Spend money on packing supplies that will safeguard your candles during shipping and improve their display of them. Customers might remember bespoke labels, customized boxes, or eco-friendly packing options.
Check out this article to know the legal consideration for selling homemade candles.
Crafting Distinctive Candle Designs
To stand out in the crowded market of today and draw people to your company, you must develop unusual candle designs. Your candle designs ought to appeal to your target market as well as reflect the identity of your company.
Allow your imagination to soar and experiment with different sizes, colors, and forms to achieve this. A wide variety of candle selections will draw clients with various demands and tastes. Think beyond the box when it comes to pillar or container candles and consider eye-catching, creative designs.
Think about including distinctive components in your candle designs. Embedded ornaments, like seashells or dried flowers, can give a design a classy, organic feel. When a candle burns, layers of designs made of wax in various colors produce patterns that look beautiful. With your logo or brand name tastefully displayed on the candle, custom labeling enables you to add a personal touch.
It's critical to keep up with current trends and consistently pursue innovation. To get ideas and insights, read design blogs, go to trade exhibitions, and keep an eye on industry changes. By keeping up with trends, you may offer clients innovative, intriguing designs that appeal to them.
Likewise, keep track of changing customer preferences. Pay attention to what they want, whether it's a preference for eco-friendly candles, distinctive scents, or a certain design sense. Perform market research, interact with your audience via surveys or social media, and pay attention to their opinions. Changing your designs to accommodate these preferences will increase the allure of your brand and encourage client loyalty.
Establishing Brand Identification
One of the most important aspects of long-term productivity in the candle industry is developing a strong brand identity. Creating a clear vision and mission statement that reflects your values and appeals to your target audience is crucial.
Establish the core and goal of your brand first. Consider the following: What do you want your brand to stand for? What feelings or ideals do you hope it will arouse? Your ability to create a distinctive brand identity will be guided by this clarity.
Making a great brand identity begins with selecting a catchy company name. Your company name ought to capture the spirit of your brand and be simple to recall. Consider including components that express the distinctive features of your items or recreate the sensory experience of candles.
Create a memorable logo that effectively conveys your brand's identity. Your logo should complement the overall look of your brand and be visually appealing and distinctive. It ought to convey the spirit of your company and leave clients with positive memories.
For brand consistency, it is essential to create a consistent visual identity across all touchpoints. This includes any other platforms where your brand is present, such as packaging, website design, social media platforms, etc.
Make sure that the visual components you use, such as typefaces, colors, and pictures, are appropriate for your brand and consistent with it. Building customer trust through consistency in visual presentation strengthens brand recognition.
Another effective strategy for establishing an emotional connection with customers is by creating an engaging brand story. Share the motivation behind your company, your passion, and the special value your candles provide.
Tell your customers how your candles can make their lives better or contribute to special moments. Customer loyalty is increased, a sense of authenticity is fostered, and it becomes easier for them to connect emotionally with your company thanks to a well-crafted brand story.
Building a Web Presence
Building a strong online presence is essential for the growth of your candle business in the modern digital era. The virtual storefront for your company is a well-designed, user-friendly website that makes it simple for visitors to browse and buy your candle products.
Make a professional website that attractively displays your candle items. It is crucial to provide excellent product photos, thorough product descriptions, and pertinent details about your brand and story. Make sure your website's navigation is simple and clear so that users can easily locate what they're looking for. Create an easy-to-use, trustworthy online payment system that motivates customers to finish their purchases.
Optimize your website for search engines to increase its visibility in online searches. Conduct keyword research to find important search terms for your candle business and strategically use them in the text of your website. Focus on producing worthwhile and educational content for blogs, how-to guides, or tutorials about candles to draw in readers and search engines.
Social media platforms can be effective tools for connecting with your audience and growing the reach of your business. Create accounts on social media sites like Instagram, Facebook, or Pinterest to offer eye-catching candle images, behind-the-scenes looks, and lifestyle content that appeals to your target market. To attract potential clients who could be interested in your items, run focused advertising campaigns.
To increase your clientele, look at online markets. Access to a sizable pool of potential clients who are actively looking for one-of-a-kind and handmade products is made possible by websites like Etsy, Amazon, or eBay. You may take advantage of these platforms' already-existing traffic and clientele to boost sales and raise brand awareness by adding your candles to them.
Working with bloggers or influencers in the home and lifestyle niche might be another effective way to increase your online presence. Through their recommendations and evaluations, notable people who share your brand's values can help spread the word about your candles and attract new customers.
Wondering what do you need in a candle-making business? Check out our article here to know the answer.
Effective Marketing Strategies
Your candle business depends heavily on marketing since it draws customers and increases revenue. It's essential to create a thorough marketing plan that incorporates both online and offline techniques to effectively promote your products.
Online marketing is crucial in the current digital environment. Use social media sites like Facebook, Pinterest, and Instagram to promote your candle products and interact with your audience. Share eye-catching images of your candles in various environments, produce visually appealing material that appeals to your target audience, and invite followers to share their personal brand experiences. Create a community around your candles by having dialogues, swiftly answering messages, and responding to comments.
Another effective strategy for fostering customer relationships and promoting repurchases is email marketing. Encourage clients to subscribe to your email list by providing incentives like exclusive discounts, early access to the launch of new products, or special promotions. Send out regular newsletters with informative articles, news, and individualized advice to keep your audience interested and informed.
For your business to become recognized as an authority in the candle market, content production is essential. Create interesting and educational content, such as blog posts, tutorials, or videos, that offers details on candle-making methods, home décor advice, or the advantages of various scents. You can drive organic traffic to your website and establish trust with potential consumers by providing good content.
To increase the visibility of your website in internet searches, use search engine optimization (SEO) techniques. Incorporate important keywords strategically into the content, meta tags, and product descriptions of your website. To improve your search engine rankings, accelerate the loading time of your website, make sure it is responsive, and create quality backlinks.
Don't overlook offline techniques despite the significance of online marketing. To establish a physical presence and establish a human connection with clients, think about taking part in neighborhood events, fairs, or pop-up stores. To forge connections and generate recommendations through word-of-mouth marketing, provide samples, walk customers through the candle-making process, and strike up conversations.
Frequently Asked Questions
What basic materials are required to launch a candle business?
You should gather essential supplies including wax, wicks, aroma oils, containers, and packaging before starting a candle business. Your candles' fundamental substance is wax, and wicks are required for proper burning. Containers give your candles a home, and fragrance oils provide alluring scents. Packaging is crucial for both professionally showcasing your items and safeguarding them throughout transit.
How can I come up with eye-catching, original candle designs?
Making distinctive candle designs is crucial for differentiating your company. To provide a wide variety of choices, experiment with various forms, sizes, and colors. Think about adding unique components like layered designs or integrated decorations. Adding individual details and special labels can increase how distinctive your candles are. To stay ahead of the competition, keep up with current trends and look for inspiration constantly.
What are some marketing techniques I may use to draw clients to my candle business?
To reach potential clients, it's critical to establish a strong online presence. Make an expert website that displays your products and enables simple online purchases. Engage with your audience on social media networks, publish eye-catching content, and run specialized advertising campaigns.
You can position yourself as a subject-matter expert using content marketing techniques like blogging or creating tutorial videos. To increase your reach and develop close relationships with clients, think about working with influencers or taking part in regional events.
To learn more on how to start your own candle-making business check out my Startup Documents here.
The information provided by CandleBusinessBoss.com ("The Site") is for general informational purposes only. All information on the Site is provided in good faith, however, we make no representation or warranty of any kind, express or implied, regarding the accuracy, adequacy, validity, reliability, availability, or completeness of any information on the Site. Under no circumstance shall we have any liability to you for any loss or damage of any kind incurred as a result of the use of the Site or Reliance on any information provided on the Site. Your use of the Site and your reliance on any information on the Site is solely at your own risk. This blog post is for educational purposes only and does not constitute legal advice. Please consult a legal expert to address your specific needs. Terms and Conditions.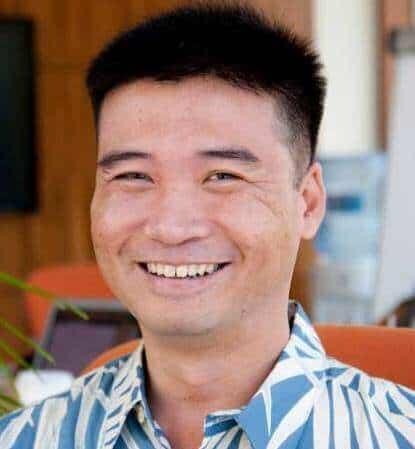 Meet Shawn Chun: Entrepreneur and Candle Business Fan.
I'm a happy individual who happens to be an entrepreneur. I have owned several types of businesses in my life from a coffee shop to an import and export business to an online review business plus a few more and now I create online candle business resources for those interested in starting new ventures. It's demanding work but I love it. I do it for those passionate about their business and their goals. That's why when I meet a candle business owner at a craft fair, farmers market, retail location or anywhere else I see myself. I know how hard the struggle is to obtain and retain clients, finding good employees all while trying to stay competitive. That's why I created Candle Business Boss: I want to help candle business owners like you build a thriving business that brings you endless joy and supports your ideal lifestyle.