The growth and expansion of your company depend on guaranteeing long-term sustainability in the cutthroat industry of candle production. Effective risk management strategies must be incorporated into a well-crafted candle business plan to navigate obstacles and seize opportunities.
To ensure long-term sustainability in your candle business plan, the best way is to incorporate risk management strategies such as proactive monitoring of raw material prices, conducting continuous market research to stay updated on consumer preferences, and developing alternate suppliers to minimize supply chain disruptions.
This article examines the value of risk management strategies. By comprehending and implementing these strategies, candle business owners can increase their chances of long-term profitability and sustainability.
Proactive Monitoring of Raw Material Price
The cost of raw materials is one of the main elements that have a considerable impact on the profitability of a candle business. As a result, candle producers must adopt a proactive strategy to track and effectively control raw material pricing. Businesses should decide wisely about sourcing and pricing strategies, eventually guaranteeing long-term sustainability, by remaining informed about market trends, fluctuations, and potential dangers.
Candle companies may build trusting connections with their suppliers and maintain regular communication to efficiently monitor raw material pricing. This includes regular updates on the state of the market, pricing projections, and any pertinent business news. Businesses can obtain significant insights into market dynamics by maintaining contact with their suppliers, allowing them to foresee and quickly react to price changes.
Manufacturers of candles can modify their sourcing and pricing methods in response to prospective price fluctuations by being aware of them. For instance, if the price of a certain raw material is predicted to rise, businesses may want to buy more of it upfront to lock in a lower price. However, if prices are predicted to fall, businesses can put off their purchases, ensuring they get their resources for less.
For a candle business to be fruitful, steady production costs are essential. Businesses can prevent sudden increases in expenses that might reduce their profit margins by proactively monitoring raw material pricing. This strategy also makes it possible for firms to efficiently prepare their budgets and financial projections, which promotes overall financial stability.
Diversifying suppliers and looking into different sourcing possibilities might also be advantageous. It is risky to rely only on one source since any disruptions or problems experienced by that supplier could have a big influence on the production process. Businesses can lessen their susceptibility to such risks and guarantee a steady supply of raw materials by diversifying their supplier base.
Businesses can compare prices and supplier quality thanks to diversification. Candle producers can strike better bargains and get the best value for their raw material purchases by promoting competition. Looking into alternate sourcing possibilities may help companies find new suppliers who offer affordable rates or distinctive materials that might improve their product offerings and set them apart from the competition.
Businesses can better control costs by including a proactive strategy to track and manage raw material pricing, which also encourages more strategic and informed decision-making. Candle producers can modify their pricing plans to be competitive and respond to shifting market dynamics by keeping up with market trends and fluctuations.
It is critical for the long-term viability and profitability of a candle business to regularly monitor and manage raw material pricing. Businesses can make educated judgments about sourcing and pricing strategies by taking a proactive stance and remaining updated about market trends, changes, and potential dangers. Maintaining constant manufacturing costs, preventing profit erosion, and ensuring the growth of the firm as a whole all depend on developing solid connections with suppliers, looking into alternative sourcing opportunities, and diversifying suppliers.
Check out this article to learn more ways to promote your soy candle business.
Continuous Market Research to Stay Updated on Consumer Preferences
Consumer preferences can quickly change in the vibrant and always-evolving candle market. Because of this, candle companies must carry out ongoing market research to stay in touch with their target market. Candlemakers may match their product offers to market demands, maintain customer satisfaction, and ensure long-term viability by knowing the needs, wants, and developing trends of their customers.
Candle firms can use several market research techniques to accurately evaluate consumer preferences. Quantitative data can be collected through surveys, which can reveal consumer preferences for scents, candle designs, packaging aesthetics, and other pertinent elements.
Businesses can learn more about consumer opinions, perceptions, and preferences by organizing focus groups to facilitate qualitative interactions. These research techniques aid companies in gaining a thorough grasp of their intended market, enabling them to create goods that appeal to consumers.
Another essential component of market research is trend analysis. Candle producers can spot new trends and consumer habits by closely observing market trends and competitors' product lines. This enables companies to modify their product development and marketing tactics to suit shifting customer needs and gain an advantage over rivals. Businesses should look into sustainable sourcing possibilities and advertise their ecologically friendly operations to draw in conscientious customers, for instance, if eco-friendly candles are becoming more popular.
Social media platforms are a major factor in determining customer choices in the current digital era. Monitoring conversations, reviews, and comments on social media can reveal important information about customer attitudes, tastes, and trends.
Social listening technologies can be used by businesses to monitor conversations and spot new trends or problems that might help them with their product development and marketing plans. Businesses may forge closer ties, win over customers, and get timely feedback on their goods and brands by actively engaging with them on social media.
Candlemakers can make wise choices about product development, price, packaging, and branding by incorporating the results of market research into their business plans. Understanding consumer preferences enables companies to provide candles that specifically cater to the wants and tastes of their target market, increasing customer happiness and encouraging repeat business. Matching product offerings to market needs increases the likelihood of obtaining a competitive advantage in the sector and guaranteeing long-term sustainability.
The candle industry benefits from innovation and creativity thanks to ongoing market research. Businesses may spot untapped opportunities and create distinctive product offerings that stand out in the market by keeping an eye on consumer preferences and new trends. Continually satisfying their changing wants, not only helps to draw in new clients but also fosters customer loyalty.
Ongoing market research is essential for candle companies to adjust to constantly shifting consumer demands and ensure sustainability over the long run. Businesses can learn important information about the needs, preferences, and upcoming trends of their customers by using techniques like surveys, focus groups, trend research, and social media monitoring.
Candlemakers may match their products to market expectations, uphold consumer satisfaction, and remain competitive in the market by incorporating these data into product development and marketing plans. Businesses can develop long-term client loyalty and attain sustainable growth by identifying their target audience and making adjustments to suit their tastes.
Developing Alternate Suppliers to Minimize Supply Chain Disruptions
For a candle business to run well, a solid and trustworthy supply chain is essential. However, unforeseen disruptions like natural disasters, political unrest, or problems with suppliers can happen. Create backup sources and contingency plans to lessen the effects of such disruptions to ensure long-term sustainability.
Candle producers can lessen their reliance on a single source and lower their risk of disruption by diversifying their supplier base. Creating connections with a variety of suppliers who offer competitive pricing and high-quality products can give you flexibility and guarantee production continuity. This strategy makes sure that the company's reliance on a single supply of components or raw materials is spread out.
The goal is to build and maintain connections with alternative suppliers. Candlemakers can have backup plans in place by locating and working with dependable suppliers who can meet their needs. This makes sure that, in the event of a problem or disruption with the main provider, the company can switch over to the backup source without suffering major production hiccups.
For the supply chain to be managed properly, open lines of contact with suppliers are essential. Businesses can stay aware of any potential dangers or supply chain bottlenecks by routinely evaluating their capabilities, dependability, and capacity to meet demand. Businesses can spot early warning signals of impending interruptions and take the required steps to lessen the effect by proactively monitoring supplier performance.
Having backup providers in place and contingency plans in place are both crucial. Manufacturers of candles should specify the precise processes and practices to be used in the case of a supply chain disruption.
This entails locating backup vendors, setting up effective communication routes, and making sure that staff members are trained and equipped to deal with such circumstances. Businesses may respond quickly and efficiently to disruptions by having pre-established contingency plans, which reduces the negative effects on productivity and customer satisfaction.
Businesses should think about diversifying their regional sourcing areas as well. The supply chain may be exposed to regional hazards like natural catastrophes or political unrest if it depends solely on one location for acquiring raw materials or components. Candlemakers can spread the risk and create a more durable supply chain by investigating sourcing choices from various areas.
Supply chain resilience can also be increased by investing in digital solutions. Businesses can improve their operations and adapt to disturbances by implementing supply chain management systems and tools that enable real-time tracking, inventory management, and demand forecasting. These technological developments increase supply chain awareness, allowing companies to spot possible bottlenecks and take preventative action.
Developing backup suppliers and creating backup plans are essential components of guaranteeing the long-term viability of a candle business. Businesses can lessen the effects of supply chain interruptions by creating contingency plans, keeping open lines of communication, and diversifying their supplier base.
The ability of the company to maintain production continuity, satisfy consumer requests, and uphold customer happiness is improved by this proactive strategy. A robust supply chain supports the candle industry's overall stability and profitability and helps it maintain long-term productivity in a fast-paced, cutthroat market.
Check out this article here to learn more about strategies for your candle business.
Frequently Asked Questions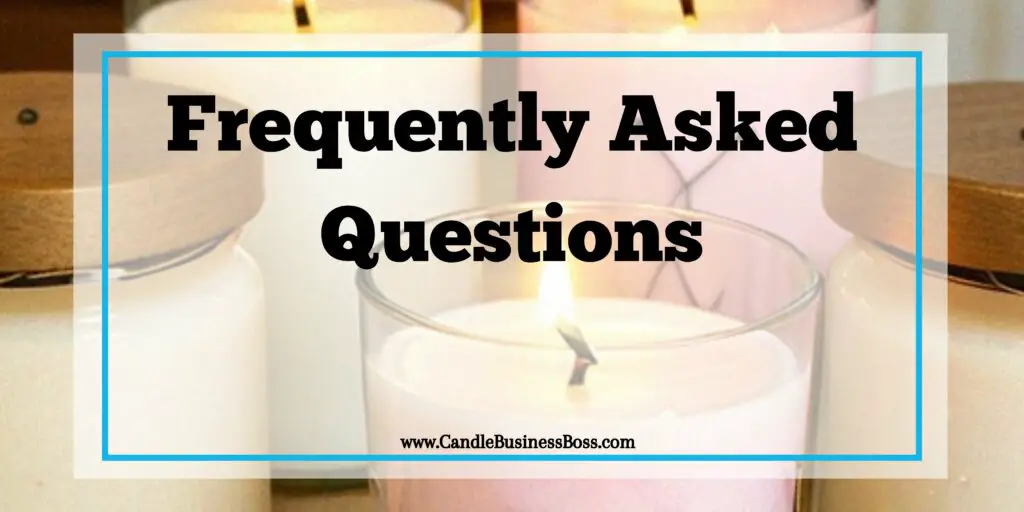 What are the advantages of proactive raw material pricing monitoring for my candle business?
Candle companies may remain ahead of market trends and changes by keeping a proactive eye on the pricing of raw materials. Businesses can anticipate prospective cost increases or drops by frequently evaluating prices.
This allows them to plan for sourcing, pricing strategies, and budgeting. This proactive strategy contributes to the long-term viability of the company by helping to maintain stable production costs, maximize profitability, and guarantee the supply of raw materials.
Why is ongoing market research crucial for the candle industry?
A candle company must conduct ongoing market research to recognize and comprehend changing consumer tastes, industry trends, and new business prospects. Businesses can modify their product offerings to match client requests and expectations by keeping up with consumer preferences.
Businesses can detect market gaps, evaluate rival offers, and create specialized marketing and branding strategies by conducting market research. Businesses that make candles can increase customer satisfaction, boost sales, and preserve long-term relevance and profitability by designing their goods to meet market trends and consumer wants.
How does creating alternative suppliers help a candle company remain viable?
A key risk management tactic that lessens the effects of supply chain disruptions on a candle business is the development of alternate suppliers. Businesses can decrease their reliance on a single supplier and lower their risk of disruption from natural catastrophes, supplier-related problems, or geopolitical instability by diversifying their supply base.
Multiple trustworthy suppliers give you flexibility, guarantee a steady supply of raw materials, and avoid manufacturing delays. This approach helps maintain customer satisfaction by preventing product shortages, protects against potential disruptions, and supports the company's long-term viability and stability.
To learn more on how to start your own candle-making business check out my Startup Documents here.
The information provided by CandleBusinessBoss.com ("The Site") is for general informational purposes only. All information on the Site is provided in good faith, however, we make no representation or warranty of any kind, express or implied, regarding the accuracy, adequacy, validity, reliability, availability, or completeness of any information on the Site. Under no circumstance shall we have any liability to you for any loss or damage of any kind incurred as a result of the use of the Site or Reliance on any information provided on the Site. Your use of the Site and your reliance on any information on the Site is solely at your own risk. This blog post is for educational purposes only and does not constitute legal advice. Please consult a legal expert to address your specific needs. Terms and Conditions.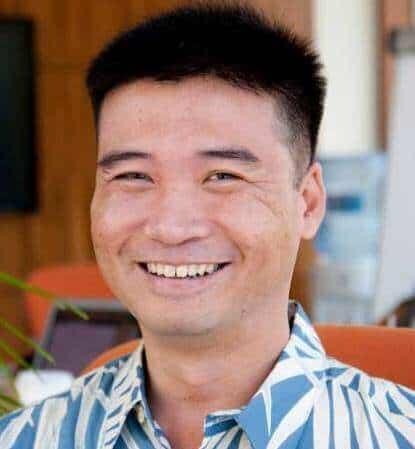 Meet Shawn Chun: Entrepreneur and Candle Business Fan.
I'm a happy individual who happens to be an entrepreneur. I have owned several types of businesses in my life from a coffee shop to an import and export business to an online review business plus a few more and now I create online candle business resources for those interested in starting new ventures. It's demanding work but I love it. I do it for those passionate about their business and their goals. That's why when I meet a candle business owner at a craft fair, farmers market, retail location or anywhere else I see myself. I know how hard the struggle is to obtain and retain clients, finding good employees all while trying to stay competitive. That's why I created Candle Business Boss: I want to help candle business owners like you build a thriving business that brings you endless joy and supports your ideal lifestyle.