It's never easy to start a new business, but it can be rewarding, especially in the retail industry. As the homemade industry continues to boom, it's a perfect time to consider hopping into the homemade candle industry. But how much does it cost to start up that business, and do you have to have a physical building to do so?
Startup Costs For A Candle Making Business:
For a smaller online business, costs will be about $1,500 for inventory, a way to sell items like a website or third party like Etsy, and marketing. A physical storefront and business model will cost upwards of $31,000, plus monthly costs of rent, payroll, and inventory.
Because of the nature of a candle making business, there are several forms that it could take as you start your business. If you are starting small, it will be much more inexpensive than if you purchase your own physical space in which to sell your items.
Start-Up Costs for a Small Online Business:
A candle making business is unique in the fact that you can theoretically do it all from home. With the online retail market booming, especially in crafting, you don't need your own business location to make your own small business.
If you're looking to sell online, your costs are much lower than it would in a physical space. If you sell from your own website, you will need the following:
A proprietary website OR a seller website.

Creation of your own can drastically decrease the price. For a website and your own URL, it could cost under $500 for your business website, and in most cases, you can sell directly through that website. Note that there may be fees depending on what builder you use. If you decide to use a website like

Etsy

, there are listing fees of 20 cents, along with transaction and payment processing fees. Through Etsy, though, you save the money on business fees, marketing, and a point-of-sale system, so consider both options before you decide.

Business Fees.

If you're selling through your own website, you should consider creating an LLC for your business. It helps with liability and taxes. Doing it yourself would cost a minimal fee.

Inventory.

Depending on how large you'd like to go, you could spend as much or as little as you want on inventory. Consider that you'll need molds, wicks, wax, fragrances, containers, and labels for your candles. Spending around $1,000 to start is advisable until you get capital.

Marketing.

This can also be done at your discretion. Depending on your website, you can link it to your social media, which can be done free or at low cost.
Start Up Costs for a Physical Small Business:
When it comes to branching out, that's where most of your costs lie. Buying your own store front can be daunting, but if you want to move into the next part of your business journey, consider it as you create your plan.
Business and legal fees: between $1,500 and $5,000 for legal help and about $3,000 for business fees
When you pick out a space for your business, you will have to make sure your business is legal, and to do that, you have to have a business license and employee identification number. Once you get a space for your business, you must also have your certificate of occupancy. On top of that, you should retain legal representation just in case, which adds to the cost.
If you want to start your own physical space but don't have enough funding to do it, consider getting a booth in another store that matches your aesthetic and vibe. Many candle companies work with antique shops, hobby shops, or even local clothiers to sell their candles in a booth. Work with your other local small businesses to see if this is an option for you.
Physical space: can average around $20,000, not including monthly rent
If you're looking to start your own business in a physical space, you're going to be shelling out some cash for the right place. While many have proven that a space is not necessary, this option may be best for those wishing to expand. If you are looking for a renovation or to change up a current building, that number could drastically increase, so make sure you're choosing a retail spot that either is inexpensive or has the retail set up you need.
Don't forget you'll need a workshop to create those candles you're going to sell! Factor that into your choices as you choose a shop space.
Inventory and Point of Sale Systems: depending on your provider, but it should cost anywhere between $1,500 and $3,000
Inventory is key when you're working in a retail store, so make sure you have enough before you start your business. About $1,000 is still good enough to start, but make sure you have enough as you grow. Your point-of-sale system, if needed, will be around $500.
Marketing: dependent on personal choices; a website costs at least up to $500
Marketing costs truly depend on the needs of the business. Whatever you do, make sure you make your message consistent among all the social media and websites you use to promote your business.
Regardless of what you choose, if you're creating a physical shop for your candles, you'll need a website. Creating one can cost up to $500, especially if you do it yourself and create a function where people can buy online. Your marketing costs after that will be whatever you choose to put into your marketing.
Payroll: dependent on your business choices
If you're starting at a physical location, it's important to know that you might have to hire additional people. If that's the case, you will have to move towards a payroll system instead of just paying yourself. This will be a cost to you, but it's impossible to estimate until you are starting your business and make those choices for you.
In the long run, the equipment you need to start up your own candle making business is inexpensive. The downside comes with an oversaturated market—so many people are doing it, it may be hard to break through. Thousands of companies from Walmart to Gucci make their own candles, so it's important to realize that as you start your business. Plan on what makes your business stand out and lean into it—whether you're going for a small, local business or wanting to eventually go global. In this kind of business, it's also smart to start small. If you start on a website like Etsy, you can always branch out and grow as you find success.
Frequently Asked Questions
What wax is best for homemade candles?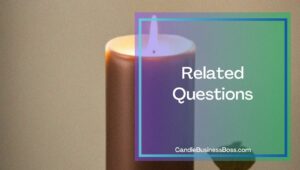 When it comes to choosing wax, it is your personal preference. If you're looking to sell your candles, consider the market—soy wax is affordable and more natural, but can appear differently as you create your candles and is hard to work with. Paraffin wax is cheapest, but not natural—it's a result of the crude oil refinement process. Palm wax works well because it is so firm, but is often mixed with soy wax. Gel wax is used for decorative candles, while beeswax remains a popular natural but expensive option.
How do I make my candles more fragrant?
The type of wax matters when you are creating scented candles. Note that some waxes hold fragrance better than others—and it depends on whether you are using essential oils as fragrance or artificial scents. Make sure the type of scent you are using matches well with your wax type, and add it to the wax at a high heat, being sure to stir it thoroughly into your wax before pouring into the mold or container.
Looking to start your own candle making business, check out my startup documents here
Please note that the contents of this blog are for informational and entertainment purposes only and should not be construed as legal advice. Any action taken based on the information provided in this blog is solely at your own risk. Additionally, all images used in this blog are generated under the CC0 license of Creative Commons, which means they are free to use for any purpose without attribution.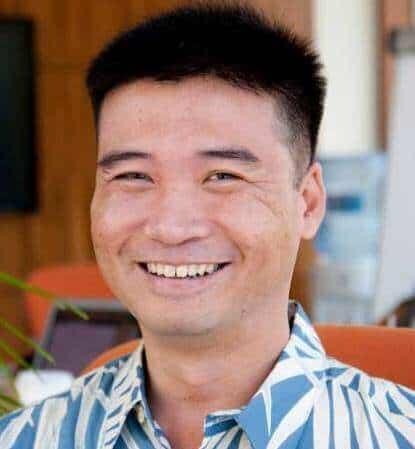 Meet Shawn Chun: Entrepreneur and Candle Business Fan.
I'm a happy individual who happens to be an entrepreneur. I have owned several types of businesses in my life from a coffee shop to an import and export business to an online review business plus a few more and now I create online candle business resources for those interested in starting new ventures. It's demanding work but I love it. I do it for those passionate about their business and their goals. That's why when I meet a candle business owner at a craft fair, farmers market, retail location or anywhere else I see myself. I know how hard the struggle is to obtain and retain clients, finding good employees all while trying to stay competitive. That's why I created Candle Business Boss: I want to help candle business owners like you build a thriving business that brings you endless joy and supports your ideal lifestyle.