Are Candles in High Demand?
The Candle Business is very versatile and is not prone to fashion trends. There will always be someone buying candles for gifts, decorating their homes, to remember a loved one. People use them to lower stress and anxiety and for meditation.
Yes! Candles are in High Demand. The candle industry made a profit of 499.46 million dollars in 2020 and is expected to grow with a CAGR of 8.18% between 2022 and 2025 according to http://reportlinker.com an award-winning marketing solution.
Why are Candles so in demand?
Candles have been in use for over 5,000 years in almost every culture and religion. Although we no longer need them to light our way, they still hold significance in our lives with over 70% of households using candles in one form or another. What is the attraction?
Fragrance: This is the biggest selling point for candles. Scents create emotion, which in turn can bring back memories and feelings of happiness. With over 10,000 scents you are sure to create something special for even the pickiest of customers. 
Color: Color is another important factor. There is an almost endless palette to choose from. Ranging from shades of ivory to chromatic. Consumers do prefer that the color of the candle matches the fragrance.
Shape: Candles come in many shapes and sizes, and you can find almost anything you're looking for. You can find anything from animals to pyramids to the sun and moon.
So now you're convinced that starting a candle business is the right move for you, but where do you start? Don't worry, I have all the information you need to get started in your new career.
What you need to get started
Starting a candle business is one of the easiest and least expensive businesses you can do from home. It requires very little equipment and supplies to get started.
You do, however, need to create a business plan. It doesn't have to be a huge undertaking, but it will give you a roadmap to follow.
The first thing you need to do is create a name. It needs to be unique and catchy, a name that represents you and what you do. A name that is easy to remember. It also needs to be a name that you love and can live with for the duration of your business. Make sure you check with your state and on the internet to see if your chosen name is available.
Do your research. I suggest you do a Google search and read everything you can find. Another great source of information is http://www.candles.org they provide a great deal of information that you can use to write your business plan.
Who do you want to buy your candles? Do you want them to be more affordable? In the $5.99 to $15.99 range?Do you want to create a work of art that could be sold as a luxury candle which ranges from $24.99 all the way to $89.99? 
There is no right or wrong answer to this question, it is completely up to you and how much you decide you would like to make profit-wise. This is a business that you can constantly grow and expand as you find that right market and the way you want to create.
Pick your niche. What do you want your candles to be known for? Will it be specific scents? Or will your packaging be unique?Will your candles have quirky or catchy names? 
Will you donate a certain percentage of profits to a specific nonprofit?
Once you have decided how you want your business to be structured what are your next steps? You will need to look into purchasing a general liability insurance policy.
You may never need to use it, but it will be there to protect you. It would be unfortunate but a customer could leave their candle burning and if it were to fall over, and it caught their house on fire, they might attempt to sue you,
You may think that sounds silly but, that is the reason coffee cups from restaurants have sleeves with warning labels informing you it is hot. You may well never need it, but having insurance will keep you safe, you have enough to worry about, why add more.
Now the paperwork is finished, what's next?
You have picked your name, written your business plan, and purchased your insurance. Now you get to do the fun stuff.
Picking out your supplies.
The first thing you need to look at is purchasing Boiler Pots, but you may already have one in your kitchen. If you don't, that's not a problem, you can buy them fairly inexpensively.
Next, you need measuring cups, strainers, wooden spoons, and a thermometer
There are a lot of choices to make when looking at the materials you'll need, don't let the number of choices overwhelm you.
You will need to decide what type of wax you want to use and that will also play into what you want to be known for. I myself prefer to use coconut products, they are non- toxic as they are 100% safe for you to use in a home with small children and pets. Most people do not realize that paraffin is used in order to keep the cost of candles lower and that it is toxic to humans and animals.
Choosing to use products that do not have a negative effect on the environment is becoming increasingly popular as we work to repair the damage done to our world.
If you want to add color to your candles then you will need to purchase the dyes and yes there are vegetable dyes you can use that are non-toxic. They offer a wide variety of rich colors to choose from. They offer a beautiful alternative to the toxic dyes most candles are made with.
Next, you will need to decide which fragrances to use. Non-Toxic and Chemical Free fragrance oils can also be used. Will you have a signature scent? Or will you be known for your variety?
The great thing about starting a candle business is you can start small and have fun experimenting with scents and colors. You can also figure out how you want to package everything. This is your time to be creative. This is also your time to start an earth-friendly business, and you can take pride in the fact that you are not only running a business, but you are running it safely and ethically.
You don't have to start out trying to compete with large companies. You can start small and make a name for yourself. Likewise, you can always grow your business, but you don't have to do everything all at once.
Now for the Fun! Selling your Candles 
There are so many options when you are looking for places to sell your Candles.
Small local businesses love to support one another, and you can ask to offer them some to use at their counters, and they may let you leave a few and offer them on consignment.
Your local Farmers Market is another great place to find customers. People love meeting the person behind the product. This will also give you a chance to speak with your customers one on one and get valuable feedback on what they are looking for.
Buying space for a booth is very inexpensive and when you consider the free advertisement you can't go wrong.
Art Fairs and Craft shows are another place that offers an opportunity to sell your products. People are always on the hunt for unique, handmade products to give as presents.
According to The Candle Association, 64% of consumers buy candles as gifts.
The shows are also great networking opportunities as well as a chance to meet other entrepreneurs.
Solo business owners are amazing people, they are always happy to lend a hand and offer good, solid advice.
Of course, you should also consider selling on Amazon as their reach is global and the cost to advertise is small compared to the profit you can make.
Having an Etsy shop is another option as well. It will give you another opportunity to build a relationship with your customer and word of mouth is the best advertising you can ask for.
You also may consider setting up a website and eCommerce shop. It might take a bit of money to get everything set and running smoothly, but the knowledge that you will get a higher percentage of your profit makes it worth the expense in the long run.
Final Thoughts
You are about to start a fun and crazy adventure being your own boss. It will take time and dedication but you can be very successful starting your Candle Business. Just remember don't let all the choices overwhelm you, you are creating something special for the customer. You are an Artist! There is nothing more satisfying than making something with your hands and then seeing other people finding joy in it. Take your time doing it right but remember to have fun in your new venture.
Frequently Asked Questions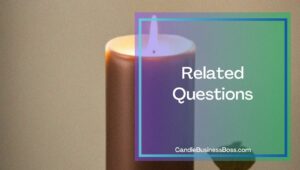 What are the most popular candle scents?
The most popular candle scents that are trending now are Amber and Vanilla Blossom, Huckleberry Sugar Blossom and Water Lily & Hyacinth and Pumpkin Spice.
What color of candle do customers prefer?
Customers prefer candles that are Blue, Purple, Pink, Peach and Red. Most consumers prefer the scent and the color of the candle to match
What style of candles sell the most?
The most popular candles among American consumers are candles in containers and jars.
Who are the biggest buyers of candles?
The biggest buyers of candles are women under the age of 25 and over 55.
Looking to start your own candle making business, check out my startup documents here
Please note that the contents of this blog are for informational and entertainment purposes only and should not be construed as legal advice. Any action taken based on the information provided in this blog is solely at your own risk. Additionally, all images used in this blog are generated under the CC0 license of Creative Commons, which means they are free to use for any purpose without attribution.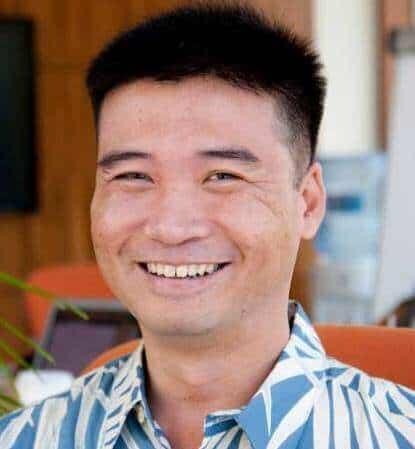 Meet Shawn Chun: Entrepreneur and Candle Business Fan.
I'm a happy individual who happens to be an entrepreneur. I have owned several types of businesses in my life from a coffee shop to an import and export business to an online review business plus a few more and now I create online candle business resources for those interested in starting new ventures. It's demanding work but I love it. I do it for those passionate about their business and their goals. That's why when I meet a candle business owner at a craft fair, farmers market, retail location or anywhere else I see myself. I know how hard the struggle is to obtain and retain clients, finding good employees all while trying to stay competitive. That's why I created Candle Business Boss: I want to help candle business owners like you build a thriving business that brings you endless joy and supports your ideal lifestyle.