A deliberate approach is needed to launch and expand a thriving candle business in today's cutthroat marketplace. The creation of vital elements must be emphasized if you want to stand out from the crowd.
To best grow your candle business, you should emphasize the creation of unique and high-quality products, establish an online presence, utilize social media for marketing, collaborate with influencers, participate in local markets or festivals, offer personalized/customized options, and provide exceptional customer service.
This article examines each of these tactics in-depth, offering insightful analysis and practical advice to help you grow your candle company.
Emphasize the Creation of Unique and High-Quality Products
It is vital to concentrate on producing distinctive, high-quality items that create a lasting impact if you want to fascinate clients and stand out from the competition in the candle industry. Spending time on research and development to examine cutting-edge candle designs, smells, and materials is the first step in this process. You can match the needs of the market for your products by keeping up with current trends and consumer preferences.
To be distinctive, one must experiment. Try out various wax kinds, such as soy, beeswax, or coconut wax, to find the one that best matches the qualities you want in a candle. Play around with fragrance combinations, combining essential oils, or employing distinctive scent profiles to produce alluring scents that distinguish your candles from the competition. To further improve the aesthetic appeal of your products, think about adding aesthetic components like color variations, creative patterns, or decorative embellishments.
It's crucial to create candles that appeal to your target market. Learn about their tastes, way of life, and values to better adapt your product offerings. Attend to their needs and goals, whether it is with eco-friendly and sustainable candles, opulent and indulgent scents, or chic and contemporary designs.
Offering something unique and remarkable will help you draw in and keep repeat clients who value your products' high caliber and distinctiveness. Positive customer feedback and word-of-mouth referrals will further boost your brand's reputation and draw in new customers.
Keep in mind that the process of making distinctive, high-quality candles is a never-ending one. Always look for new inspiration, keep up with market advancements, and actively seek out client feedback. Your product line may be improved and developed through this iterative process, ensuring that it always appeals to customers as being new, interesting, and relevant.
Establish a Strong Online Presence
Building a strong online presence is crucial for the development and growth of your candle business in the modern digital era. Create a professional website that functions as a digital storefront and displays your products in a pleasing and well-organized way as a starting point. The website needs to convey your brand's beliefs and the distinctive qualities that make your candles stand out from the competitors.
Invest in user-friendly website design and navigation to make sure your clients have a flawless online purchasing experience. Provide comprehensive product descriptions, pricing data, and delivery information along with secure payment gateway implementation. To engage visitors and build an emotional connection between them and your brand, including high-quality pictures, such as expertly taken product photos and lifestyle shots.
To improve visibility and draw in organic traffic, your website must be search engine optimized. To find relevant search phrases that your target audience is using, conduct keyword research relating to candles, smells, and relaxation. Strategically include these keywords in all of the content on your website, such as blog entries, product descriptions, and meta tags. By doing this, you'll be able to raise your website's search engine ranks and make it more likely that users will find it.
To increase your reach and reach a broader customer base, take advantage of e-commerce platforms and marketplaces. Along with your website, think about selling your candles on sites like Etsy, Amazon, or eBay. By doing this, you may profit from these platforms' already existing client base and infrastructure while still preserving your brand identity.
Utilize customer evaluations and testimonials on your website to foster trust and credibility with future clients. Positive comments and evaluations offer assurance regarding the caliber and satisfaction of your candles as well as social proof. After a consumer makes a purchase, encourage them to leave a review. Display those reviews prominently on your website.
Consider adding a blog or resource section to your website to offer informative articles on candles, fragrances, relaxation, and the advantages of utilizing your products. This establishes your company as an expert in the field and aids in drawing in and retaining potential clients. Create a hub for candle enthusiasts to learn and explore by exchanging advice, DIY candle-making instructions, and information on the importance of aromatherapy.
Check out this article to learn some slogan style for your candle business.
Utilize Social Media for Marketing
Social media platforms have transformed marketing for candle companies by offering significant options to connect and interact with your target market. Start by determining the social media networks—whether Instagram, Facebook, Pinterest, or others—where your potential clients are most engaged and build a strong presence there.
Create a similar brand voice and aesthetic for all of your social media platforms to maintain a unified brand identity. In the minds of your audience, this helps to establish a recognizable and unforgettable image of your candle business. To strengthen your brand identification, constantly use the colors, fonts, and voice of your company.
On social media, visual content is particularly crucial because it may attract users and pique their curiosity. Share eye-catching pictures and videos of your candles that highlight their distinctive qualities, aromas, and the mood they create. Create captivating subtitles that arouse emotions or give tales about your candles to engage your readers more deeply. Use pertinent hashtags to make your posts more visible and reach a larger audience.
To further increase your reach, think about putting targeted ads on social networking sites. Use the targeting tools offered by each platform to make sure the correct audience sees your advertising, boosting the likelihood that they'll become paying clients.
Collaborate with influencers who share your brand's values in the home design and lifestyle area. Their support and advertising of your candles can greatly increase brand recognition and spark interest among their followers.
By giving your consumers the chance to discuss their experiences using your candles, you may promote user-generated content. Run competitions or campaigns to entice people to share images or reviews with a specific hashtag. Repost their content and interact with it to express gratitude and create a sense of community around your brand.
Collaborate with Influencers
Influencer marketing has become a potent technique for propelling candle businesses forward. When effectively deployed, it can assist you in expanding your audience, building brand recognition, and generating worthwhile sales leads. Finding influencers whose audiences fit your target demographic and whose beliefs are in line with your brand is the first step in maximizing the power of influencer marketing.
Make sure potential influencers have a loyal and relevant following by taking the time to investigate and study them. Look for influencers who genuinely care about relaxing, lifestyle, or home décor, as these niches complement the candle business. Take into account elements like their capacity to produce honest and relatable content, engagement rates, and content quality.
Contact influencers with tailored pitches and offers that highlight your brand and explain why you think a partnership would be advantageous for both parties. Emphasize the distinctive qualities of your candles and how they could complement the influencer's audience and content. Offer them free samples or special discounts so they may test out and promote your candles and form a real relationship with your goods.
Influencers that showcase your candles in genuine content do more than just connect with their devoted fans; they also give your company important social evidence. Their endorsement and pleasant experiences can improve brand credibility, bring traffic to your online store, and pique the audience's interest. Encourage influencers to be transparent about their thoughts and experiences so that the cooperation can gain credibility and authenticity.
Participate in Local Markets or Festivals
Candle businesses have numerous opportunities to build meaningful relationships with clients at regional markets and celebrations. To take advantage of these possibilities to the fullest, start by undertaking in-depth research to find pertinent local events. Find markets or events that draw your target market or that are consistent with the concepts and values of your brand.
When you've decided which events you wish to attend, reserve a booth or table there. Aim to arrange your display in a welcoming and eye-catching manner that highlights your products. Make your candles stand out by using eye-catching signage, illumination, and artistic arrangements. Think about including components that express the identity of your business and give visitors a consistent aesthetic experience.
During these events, interaction with prospective customers is essential. Engage guests in conversation, tell them the origins of your company, and inform them of the special qualities and advantages of your candles. Engage in active listening to their preferences and provide tailored recommendations while remaining attentive and personable. This unique touch has the potential to positively impact consumer loyalty.
Consider providing special promos or exclusive products just for the occasion to increase interest and boost sales. This fosters a sense of urgency and tempts them to buy right now. Attendees of the event may be persuaded to take advantage of the exclusive products by limited edition candles or special discounts.
Don't forget to gather customer information on these occasions, including email addresses or social media handles, for further marketing campaigns. By doing this, you can create a customer database and establish regular contact with interested parties. Maintain a professional demeanor throughout the event by making sure that you and your team are amiable, informed, and aware of consumer requirements.
Offer Personalized/Customized Options
Consider offering personalized or customized alternatives for your candles to uplift your candle business and deliver a truly outstanding experience. Customers will feel more satisfied if you give them the option to customize their candles to suit their preferences.
Start by providing alternatives for customization like perfume, color, and packaging. Give customers a variety of high-quality perfumes to pick from based on their personal preferences, whether they favor floral, woodsy, or fresh odors. Provide clients with a choice of colors so they may match their candles to their home decor or personal preferences. If you want to add an extra touch of elegance or individuality, think about offering distinctive and eye-catching packaging options.
Offer customization options for candles to be made for special events like weddings, birthdays, or other celebrations to capture the mood or theme of the occasion. This might involve custom artwork, engraved phrases, or unique labeling. By focusing on these unique occasions, you can give your clients treasured keepsakes and establish your company as a go-to source for original and considerate presents.
Make sure that the ordering process on your website is simple to use and effortlessly takes customers through the personalization options. Present the options and give illustrations of what the adjustments would look like. Customers will find the ordering procedure to be simple and entertaining as a result, boosting the likelihood that they will make a purchase.
Giving customers a personalized experience encourages both customer loyalty and favorable word-of-mouth. Customers who are happy with their unique candle creations are more inclined to share them with friends, and family, and on social media, which will raise knowledge of your company and create buzz. This natural advertising may result in more clients and elevated brand recognition.
Check out this article to learn trending strategies for your candle and soap business.
Provide Exceptional Customer Service
Any candle business must provide exceptional customer service to succeed. It distinguishes you from rivals and gives your clients a satisfying and lasting experience. Focus on delivering a seamless and engaging experience at every interaction to achieve great customer service.
Priority one: React quickly to consumer inquiries, whether they arrive via email, social media, or other avenues of communication. Respond to their queries and issues in a timely and beneficial way. Provide clear, thorough information and demonstrate product expertise to help clients make informed judgments.
Be meticulous when handling order packaging and delivery. Make sure your candles are packaged correctly to prevent damage while in transit. To make the unwrapping experience unforgettable, think about including a personal touch, like a handwritten note of gratitude or a tiny surprise present. This demonstrates your gratitude for their assistance and goes a long way toward fostering client loyalty.
Implement a simple return or exchange policy to provide your consumers peace of mind. Make the procedure simple and user-friendly so that customers may return or exchange items without encountering unneeded difficulties. This proves your dedication to client happiness and increases consumer confidence in your brand.
Encourage consumer input and pay attention to it. Create platforms for consumers to share their opinions, whether through testimonials, surveys, or participation on social media. Consider their suggestions carefully and use them to improve your offerings over time. This demonstrates your commitment to understanding their requirements and respecting their perspectives.
Frequently Asked Questions
How can I design distinctive, premium candles for my company?
To produce distinctive and superior candles, start by learning about current trends and consumer preferences. Test out various wax types, scents, and aesthetics to create a unique product line. Pay attention to details like packaging and labeling, and think about choosing sustainable and natural materials. Making candles that stand out on the market requires innovation and constant improvement.
How can I properly sell my candle company using social media?
Making use of social media is essential for promoting your candle business. Start by determining the social media sites, such as Instagram, Facebook, or Pinterest, where your target market is most engaged. Make interesting information about your candles using eye-catching photos and videos. To reach a larger audience, use pertinent hashtags, work with influencers, and run targeted ads. Engage in conversation with your audience, reply to comments, and promote a feeling of community around your business.
How can going to regional fairs or festivals help my candle business?
Attending regional fairs or festivals can help your candle business in several ways. You may present your products directly to clients, establish a personal connection with them, and get insightful feedback. It offers a chance to increase brand recognition, draw in new clients, and network with other nearby companies.
These activities can boost sales right away and improve a company's reputation in the neighborhood. To make the most of these possibilities, be sure to build a visually appealing display, interact with customers, and provide exclusive deals.
To learn more on how to start your own candle-making business check out my Startup Documents here.
The information provided by CandleBusinessBoss.com ("The Site") is for general informational purposes only. All information on the Site is provided in good faith, however, we make no representation or warranty of any kind, express or implied, regarding the accuracy, adequacy, validity, reliability, availability, or completeness of any information on the Site. Under no circumstance shall we have any liability to you for any loss or damage of any kind incurred as a result of the use of the Site or Reliance on any information provided on the Site. Your use of the Site and your reliance on any information on the Site is solely at your own risk. This blog post is for educational purposes only and does not constitute legal advice. Please consult a legal expert to address your specific needs. Terms and Conditions.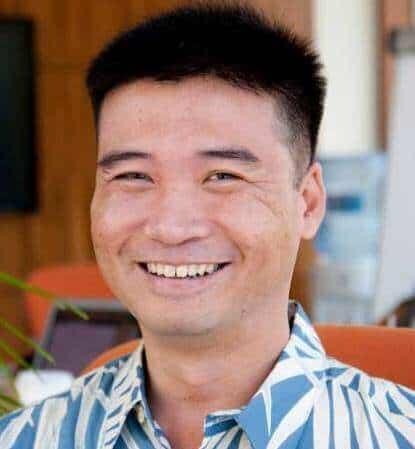 Meet Shawn Chun: Entrepreneur and Candle Business Fan.
I'm a happy individual who happens to be an entrepreneur. I have owned several types of businesses in my life from a coffee shop to an import and export business to an online review business plus a few more and now I create online candle business resources for those interested in starting new ventures. It's demanding work but I love it. I do it for those passionate about their business and their goals. That's why when I meet a candle business owner at a craft fair, farmers market, retail location or anywhere else I see myself. I know how hard the struggle is to obtain and retain clients, finding good employees all while trying to stay competitive. That's why I created Candle Business Boss: I want to help candle business owners like you build a thriving business that brings you endless joy and supports your ideal lifestyle.