Who doesn't absolutely love walking into a room filled with a fantastic scent? I know that I certainly do. I am a self-proclaimed candle addict. I don't feel shame in admitting this fact. If anything, I fully embrace the label and wear it with pride.
With that said, as with any full-blown addiction, candles can get very pricey. I decided to spend a bit of my pandemic downtime mastering the art of homemade scented candle making. (Some people became fantastic bakers. I, however, make my home smell like I'm baking without all the smoke that occurs when I turn on the oven!).
Homemade scented candle ideas: Ideas for homemade scented candles are only limited by your own imagination! They include:
Mason jar candles
Seashell candles
Shaped candles
Cracked candles
Wine glass candles
Coffee mug candles
Mini candles
Confetti candles
Pineapple candles
Pumpkin spice candles
Grapefruit-rosemary candles
Coffee and vanilla bean candles
Glitter candles
Apple pie candles
Cinnamon candles
Gemstone candles
Flower candles
Fruit candles
Adding embedments
If you, too, are a candle addict, these amazing ideas can help you to broaden your horizons (and nostrils) without breaking the bank! Sit back, grab your matches, and let's get lit to making unique homemade scented candles!
How to Make Homemade Scented Candles:
Before we dive into the abyss of all things candles, let's just go over a basic step-by-step on making your own candles at home:
Supplies:
Candle wax
Heat-resistant containers
Double boiler pot
Silicone spoon or spatula
Scent (essential oils, standard pre-mixed fragrance oils)
Wicks
Clothespins, pencils, chopsticks, or a wick-centering device
Scissors or wick trimmer
Steps To Making Your Own Candles:
Prep Your Candle Holders: Before you dive right into melting and pouring, you want to make sure that whatever will be holding your candles is clean, dry, and free of debris. Once your new candle containers are prepped and ready, it's time to move to the stove!
Measure Your Wax: Determining how much wax you will need is relatively simple (you don't need fancy-schmancy scales). Simply fill the desired container with enough wax beads or flakes to where you would like the top of the candle to be. Dump that set of wax beads or chips into a pot and measure the exact same amount a second time. A good rule of thumb is you will need two containers' worth of wax beads or flakes to create a single candle.
Melt Your Wax and Add Your Scents: Using a double boiler set to medium heat, slowly begin to melt your wax beads or flakes. You will need to constantly stir the melting wax with your silicone spoon or spatula. Once your wax is fully melted, you can add your fragrance and colors (colored wax, crayons, or candle dye). I suggest using essential oils, but what you add is entirely up to you.
Affix the Wick and Pour Your Wax: Don't start pouring just yet! Before you let the wax flow, you need to affix your wicks. Your wicks should have a small, flat metal bottom. Simply dip the metal piece into your melted wax and then place it carefully in the bottom of your container. Hold your wick in place until your wax sets and the wick will stand unassisted. Now, it's time to pour! Slowly (and safely), pour your melted wax into your container. If your wick decides to be uncooperative and unstick from the bottom, you can keep the wick centered with the assistance of a pencil, chopsticks, or a wick-centering device. (This is also the point at which you can add any additional pour-ins like sparkles, decorative flowers, or other wax-based pieces.)
Just Wait: This step is honestly the hardest for me! You just have to sit back and allow the wax the fully harden. Once the wax has hardened completely, which will take a few hours (I let my candles rest overnight), you will need to trim the wick to around ¼ of an inch. You can trim the wick of your new candle with scissors or a handy wick trimmer.
Light It Up: Once you've trimmed the wick of your fresh, new candle, you can light it up and enjoy the fragrant ambiance!
Now that you know the basics to create your own homemade scented candles let's get creative!
What about candle making kits? Are they worth it?
Ideas for Homemade Scented Candles
Who doesn't love a new candle as a gift? I know I sure do!! These simple twists can help you create unique gifts for friends (or yourself! Because self-care is IMPORTANT!).
Mason Jar Candles: Ditch the standard votive and opt for a mason jar to hold your newest creations. You can use big or little jars to create visually (and olfactory) appealing candles to keep or share!
Seashell Candles: Repurpose those seashells as containers for your homemade candles. Instead of using a plain-Jane votive, you can flex your creative muscles and fill seashells with wax.
Shaped Candles: You can utilize cookie cutters or other free-form shapes to create candles in different forms. Just be sure to allow your wax to cool slightly before pouring, lest you like a big ol' mess!
Cracked Candles: Using a milk carton or other removable container, place ice cubes in the bottom before pouring your hot wax. The wax will retain the shape of the ice as it sets. Once the wax has set, you can peel away the removable container to reveal a unique and intricate candle.
Wine Glass/Champagne Flute Candles: Ditch the mason jars and standard votives for an eye-catching, classy candle. Simply use wine glasses or champagne flutes as your candle containers to take family dinner up a notch!
Teacup/Coffee Mug Votives: Using teacups or coffee mugs is one way to share your love of homemade scented candles with a bit of panache! Fill coffee mugs or teacups with your favorite scents and light up the room!
Mini Candles: Use silicone molds to create mini candles that you can float on water or set on a cute tray.
Confetti Candles: Nothing is boring about this striking vanilla-scented candle! Add in some colorful sprinkles once you've poured your wax to create a beautiful, bright candle.
Pineapple Paradise: Add pineapple fragrance oil to create a tropical paradise in your home!
Spice, Spice Baby: Add vanilla and pumpkin pie spice to your melted wax for a fall-scented treat.
Grapefruit-Rosemary Candles: Add grapefruit and rosemary essential oils to your melted wax. You can place dried rosemary sprigs in your containers for an added touch before pouring the hot wax.
Coffee and Vanilla Candles: Layer coffee beans and vanilla beans in your container when pouring the melted wax. You can also amp up the scent by adding vanilla and coffee oils to your melting wax.
Shine Like a Diamond: Create shiny, glittery candles by adding fine glitter in the color of your choice to your poured wax. You can lightly swirl the glitter into your wax before pouring, as well.
As American as Apple Pie: Add apple pie fragrance during the wax melting process and a few cinnamon sticks to your jar when pouring. The scent will make your mouth water!
Cinnamon Spice: Add vanilla and cinnamon essential oils, cloves, and vanilla beans to your melted wax to get a warmly-spiced candle.
Gettin' Gemmy With It: Add crystals and gemstones to the base of your container for an eye-catching candle.
Floral Fanatic: You can add dried or even fresh flower petals to your containers before or during pouring. Just be sure to keep the flowers away from the wick to avoid excess smoke.
Fruity Patootie: Add dried fruits to your containers before pouring the melted wax. Not only will the dried fruit add a bit visually, but they'll also add beautiful, natural scents.
Embedments: You can add practically anything you desire to your candles, from trinkets to rocks. Just remember to keep embedments away from the wick, as if something will catch fire outside your candle, it'll catch fire inside it, too!
Snuff it!
You can make your home feel more hospitable and give it a unique atmosphere by adding your favorite smells to your homemade scented candles. By adding special embedments or other embellishments, you can create one-of-a-kind candles for your home or to be gifted to those you love.
Remember, homemade candles can be a great and fun way to show your own creative streak!
Related Questions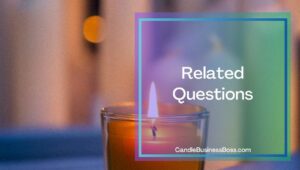 1. How much fragrance should I add to my homemade scented candles?
The general rule of thumb is to add one ounce of fragrance to one pound of wax. Of course, you can add as much or as little scent as you desire; just be sure to check that the wax you've chosen is capable of supporting higher volumes of scented oil.
2. What kind of wax can I use for my homemade scented candles?
The kinds of wax you can use for your homemade scented candles range from paraffin wax to soy wax, beeswax, coconut wax, and more. The type of wax you choose will wholly depend on the kind of candle you want to make and your own personal preference.
Considering starting your own candle making business. Click this link to checkout my startup documents here.
Please note that the contents of this blog are for informational and entertainment purposes only and should not be construed as legal advice. Any action taken based on the information provided in this blog is solely at your own risk. Additionally, all images used in this blog are generated under the CC0 license of Creative Commons, which means they are free to use for any purpose without attribution.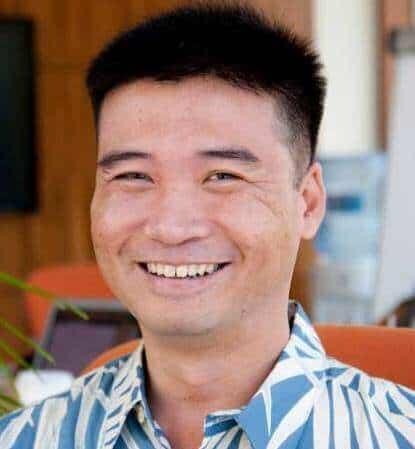 Meet Shawn Chun: Entrepreneur and Candle Business Fan.
I'm a happy individual who happens to be an entrepreneur. I have owned several types of businesses in my life from a coffee shop to an import and export business to an online review business plus a few more and now I create online candle business resources for those interested in starting new ventures. It's demanding work but I love it. I do it for those passionate about their business and their goals. That's why when I meet a candle business owner at a craft fair, farmers market, retail location or anywhere else I see myself. I know how hard the struggle is to obtain and retain clients, finding good employees all while trying to stay competitive. That's why I created Candle Business Boss: I want to help candle business owners like you build a thriving business that brings you endless joy and supports your ideal lifestyle.