Effective marketing can make all the difference between sticking out or disappearing into the background in the broad and competitive world of candle enterprises. You will be able to maximize the potential of your candle brand by gaining useful insights, tactics, and procedures.
To effectively market and promote your candles, you should utilize social media platforms for engaging content and collaborations. Leverage influencers to reach wider audiences. Implement targeted ads and discounts. Prioritize customer satisfaction, encourage reviews, and offer loyalty programs.
Utilize Social Media Platforms for Engaging Content and Collaborations
Social media platforms today have developed into potent marketing tools that present unrivaled chances to interact and connect with your target market. Create interesting material that presents your products in distinctive and visually appealing ways to advertise and promote your candles effectively.
Invest in professional-level lifestyle and product photography and films to engage viewers and inspire a personal connection to your products. To attract attention and spark interest in your brand, visual storytelling is essential. Utilize these images to produce a unified, aesthetically beautiful feed that captures the spirit of your candle company.
By promoting user-generated content, you may increase engagement effectively. Encourage your consumers to share their experiences with your candles by creating hashtags that are particular to your brand or ongoing campaigns.
Customer testimonials about their satisfied use of your items serve as genuine social proof in addition to fostering a sense of community. Repost and distribute this article on your social media pages to show your audience how much you value them and to boost interaction.
Working with bloggers and influencers who share your brand's values and target market is another effective strategy. Influencers have the power to connect with larger audiences and have a big impact on what consumers buy. Find influencers with a sizable fan base, and interact with a group of people interested in candles or home furnishings.
Influencer partnerships for sponsored content, product reviews, or giveaways can raise awareness of your products and increase traffic to your website. Make sure the influencers you choose provide material that is consistent with the look and message of your company. Being authentic is important because influencers who like and support your products will have a bigger impact on their following.
Efficiently sell and promote your candles to a larger audience by strategically utilizing social media platforms, user-generated content, and influencer collaborations. This improved brand recognition can help you attract more customers and boost interest in your company, as well as increase brand recognition. To highlight your candle brand and stand out in the crowded market, leverage the power of social media and influencer marketing.
Check out this article to get ideas for your candle businesss' name.
Leverage Influencers to Reach Wider Audiences
Influencers are powerful voices that can sway consumer perceptions and purchase decisions in the modern digital environment. Working with influencers can alter the game for your company when it comes to efficient marketing and promoting your products.
Finding influencers in your sector or similar fields that have a sizable following and interact with a market interested in candles or home décor is essential as a first step. Find influencers whose opinions are consistent with your brand and whose followers are interested in what they have to say. Look for influencers who can authentically incorporate your items into their work and who have a real interest in them.
Reach out to them after you have discovered prospective influencers and suggest joint ventures or sponsored partnerships. Create a persuasive elevator pitch that emphasizes the advantages of collaboration. Stress how their participation and influence can raise brand awareness and boost sales for your candle company.
When working with influencers, it's crucial to make sure that their material complements the style and message of your company. Give them your candles so they may experience and produce genuine content showcasing your goods. Influencers can produce a variety of content, including unboxing videos, tips, or lifestyle images that showcase your candles in actual environments.
Genuineness is crucial in influencer marketing. Influencers' suggestions and endorsements will have an impact on their followers and pique their attention when they like and support your candles. By making use of their influence, you may reach out to their enthusiastic audience and attract new clients to your company.
Think about collaborating with influencers to organize prizes or competitions in addition to sponsored posts and partnerships. This could raise interest in your candles and a buzz among their supporters. Influencers can act as brand ambassadors by promoting your goods on social media, via blog articles, or even by showing up at events in support of your company.
Keep in mind to be in constant contact with influencers during the partnership process. To ensure a unified and consistent portrayal of your brand, give them any information that may be required, such as product specifications, campaign rules, or particular messaging points. Track engagement, reach, and conversions from influencer collaborations to see how well the partnership is working.
Carefully use the reach and authority of influencers who share the same values as your brand and your target market to increase the visibility of your company. The strength of influencer marketing rests in their capacity to connect with their followers on an authentic level and motivate them to interact with your products. Accept influencer collaborations as a useful marketing tactic to advance your candle company and open up new growth prospects.
Implement Targeted Ads and Discounts
The ability to efficiently reach potential clients who are likely to be interested in your candles has become essential in the ever-changing digital landscape. Platforms like Facebook, Instagram, and Google adverts offer effective advertising alternatives that let you target customers who fit particular demographics, interests, and behaviors. This guarantees that the correct people see your adverts.
Create captivating ad language and imagery that draw attention to the special qualities and advantages of your candles to maximize the effectiveness of targeted advertising. Construct clear, persuasive messaging that relates to the needs and desires of your target audience. Showcase your candles' aesthetics, fragrances, and craftsmanship through eye-catching images that capture attention and make a positive impression.
Try out several ad formats to increase engagement. Multiple candle designs can be displayed in carousel advertising, allowing consumers to browse your whole product line in one advertisement. Video advertisements can produce an immersive experience by showcasing the beauty and mood of your candles. A more involved and personal way to communicate with your audience is through story ads. You may appeal to various preferences and draw in a larger audience by changing your ad formats.
Analyze the information offered by the advertising platforms and keep a close eye on the effectiveness of your advertisements. Pay attention to statistics like conversion rates, click-through rates, and return on ad expenditure.
You can make informed modifications and optimizations using this data's insightful analysis of the performance of your campaigns. Find the winning formula that boosts sales for your candle business by experimenting with various targeting options, ad locations, and text.
Offering special discounts and promotions can be an effective strategy to entice potential customers to purchase in addition to focused advertising. To generate excitement and a sense of urgency, develop limited-time offers, package packages, or referral schemes.
On your social media channels, advertise these savings while highlighting the benefits that buyers would experience when buying your candles. Work together with influencers to expand the reach of these campaigns and use their power to influence more conversions.
Raise brand awareness, draw in new clients, and boost candle sales by strategically using targeted advertising and providing alluring offers. The secret to getting the best results from your campaigns is to consistently improve them by monitoring performance metrics, developing interesting ad content, and monitoring performance data. To properly sell and promote your products to a wider audience, use the power of targeted advertising and promotional offers.
Prioritize Customer Satisfaction, Encourage Reviews, and Offer Loyalty Programs
Customer satisfaction is crucial for securing your company's long-term productivity in the fiercely competitive candle market. Prioritizing great customer service and going above and above to satisfy your consumers are crucial for cultivating customer happiness.
Providing fast responses to questions or complaints is the first step in offering outstanding customer service. Communicating with customers in a timely and helpful manner demonstrates your dedication to meeting their requirements and promotes a pleasant customer experience. Always try to answer inquiries clearly and succinctly, whether by phone calls, emails, or direct messages on social media.
Consider adding personalized touches to further improve the consumer experience. Customers can feel valued and made to feel happy by receiving handwritten words of appreciation or modest gifts with their shopping. These thoughtful acts show that you pay attention to the little things and make a good first impression.
Promoting client reviews on your website and social media channels is a smart move for establishing credibility and trust. Positive comments and endorsements serve as social proof, convincing future buyers of the excellence and enjoyment of your candles. Use tactics to persuade customers to share their experiences, like sending them follow-up emails asking them to do so or placing review suggestions on your packaging.
Be professional and sympathetic while answering reviews, favorable and negative. Express your gratitude by thanking reviewers for their favorable comments, and respond to criticism by showing a sincere desire to comprehend and fix any problems. By answering reviews, you exhibit your commitment to client happiness and demonstrate that you respect client input.
Another effective method to promote consumer happiness and brand loyalty is to implement a loyalty program. Offer a points-based system where customers may accumulate points for each purchase and then exchange those points for savings or special benefits. Customers are encouraged to make additional purchases since they are rewarded for their loyalty in this way. The loyalty program fosters a sense of gratitude for and connection with your brand in addition to enhancing client retention.
Build a loyal client base and encourage brand advocacy by putting a priority on customer happiness through great service, personalized experiences, review management, and loyalty programs. Customers who are happy with your candles are more likely to purchase them again and refer them to others, which will help your candle business expand and flourish. Make a priority of customer happiness in your business strategy to see the good effects it has on your brand's reputation and financial performance.
Check out this article to learn some tactics for your candle business.
Frequently Asked Questions
How can social media platforms help in marketing and promoting my candles?
Social media networks offer a potent platform for promoting your candles by creating aesthetically appealing content, interacting with your audience, and creating a brand community. You may reach a large audience, promote user-generated content, work with influencers, and develop targeted ad campaigns by employing platforms like Instagram and Facebook, which will boost brand recognition and sales.
What are the benefits of working with influencers to promote my candles?
Influencers can assist you in reaching a larger audience and have a big impact on customer behavior. You may use influencers' credibility and influence to promote your candles by teaming up with those who share the same values as your brand and your target market.
Influencers can produce sincere material, like product reviews, unboxing videos, or lifestyle photos, that connects with their followers and sparks interest in your products, boosting brand recognition and potentially boosting sales.
How might client feedback and reviews aid in the expansion of my candle company?
Making client happiness a top priority is essential for growing a loyal consumer base. You make a good impression and promote recurring business by offering outstanding customer service, individualized experiences, and quick responses to queries. Customer testimonials serve as social proof and affect prospective buyers' purchase decisions.
Negative reviews give you the chance to address any issues and improve, while positive ones help you gain reputation and confidence. You can improve your brand's reputation, draw in new consumers, and help your candle business develop by promoting reviews and providing a flawless customer experience.
To learn more on how to start your own candle-making business check out my Startup Documents here.
The information provided by CandleBusinessBoss.com ("The Site") is for general informational purposes only. All information on the Site is provided in good faith, however, we make no representation or warranty of any kind, express or implied, regarding the accuracy, adequacy, validity, reliability, availability, or completeness of any information on the Site. Under no circumstance shall we have any liability to you for any loss or damage of any kind incurred as a result of the use of the Site or Reliance on any information provided on the Site. Your use of the Site and your reliance on any information on the Site is solely at your own risk. This blog post is for educational purposes only and does not constitute legal advice. Please consult a legal expert to address your specific needs. Terms and Conditions.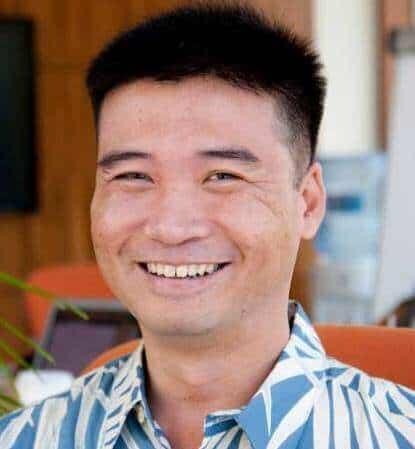 Meet Shawn Chun: Entrepreneur and Candle Business Fan.
I'm a happy individual who happens to be an entrepreneur. I have owned several types of businesses in my life from a coffee shop to an import and export business to an online review business plus a few more and now I create online candle business resources for those interested in starting new ventures. It's demanding work but I love it. I do it for those passionate about their business and their goals. That's why when I meet a candle business owner at a craft fair, farmers market, retail location or anywhere else I see myself. I know how hard the struggle is to obtain and retain clients, finding good employees all while trying to stay competitive. That's why I created Candle Business Boss: I want to help candle business owners like you build a thriving business that brings you endless joy and supports your ideal lifestyle.