It has been increasingly important for candle businesses to concentrate on expanding their reach and exposure in today's fiercely competitive market. Innovative marketing initiatives that pique the interest and attention of potential clients are required to flourish and stand out from the competition.
The best way to maximize the reach of your candle business in a competitive market is for you to use social media influencers for product endorsements, develop visually appealing material, partner with home decor influencers, offer limited edition collections, and engage buyers with interactive online campaigns.
In this article, we will examine how each of these strategies can be used to expand the reach of your candle business and propel its growth in a fiercely competitive marketplace.
Leveraging the Power of Social Media Influencers
Social media influencers have become a potent marketing tool in the fast-paced, globally linked world of today. These well-known people, who have sizable fan bases on social media sites like Instagram, YouTube, and TikTok, might be crucial to expanding the reach of your candle business.
Working together with social media influencers who share the aesthetic and demographics of your candle business can produce outstanding results. Influencers may promote your candles to a larger audience and raise brand awareness by utilizing their stature and trustworthiness. Influencers can persuasively convey the benefits and distinctive selling characteristics of your products to their devoted followers through product endorsements, in which they directly attest to their quality and appeal.
Product reviews are yet another potent tool influencers can use to emphasize the advantages and characteristics of your products. Influencers foster a sense of trust and authenticity with their audience by sharing their open experiences and thoughts. A sincere endorsement from an influencer they respect has a greater chance of influencing potential clients, increasing their interest in and consideration of your candle products.
A crucial component of influencer marketing is visual material. Influencers are skilled at producing aesthetically appealing material that alluringly displays your candles. Their fans may be drawn in by their ingenuity and aptitude for putting together visually beautiful photos or movies using your candles, which may encourage them to learn more about your company.
Influencers can use their expertise to display their candles in the most aesthetically appealing way possible, whether it's a beautifully arranged flat lay of your candles or a fascinating film showcasing the flickering flames.
Influencers present a special chance to reach niche markets and target audiences that are compatible with your candle business. You can reach your desired client base by choosing influencers whose content aligns with the aesthetics and values of your company.
Their followers are already drawn to the influencer's material, which frequently covers subjects like lifestyle, self-care, and home decor. You may reach a pre-existing audience that is very likely to be interested in your candles by working with influencers who have similar styles and interests to you.
Check out this article to learn more ways to sell your custom candles.
Crafting Visually Appealing Content
Visual aesthetics are extremely important in the candle industry because the product itself is focused on generating a visual and sensual experience. A potent strategy for capturing and piquing the interest of potential clients is the creation of aesthetically engaging content that highlights the elegance and ambiance of your candles.
If you want to present your candles in the best possible way, you must use high-quality product photos. By spending money on expert product photography, you can be confident that your candles' colors, textures, and fine details are perfectly portrayed.
Customers may be persuaded to look around the site further and make a purchase if the photographs are clear and colorful and present your candles from multiple perspectives. The importance of presenting your candles in the most aesthetically pleasing way is underscored by the fact that clients who shop online mainly rely on visual clues to judge the value and appeal of a product.
Videos are another powerful tool for attracting clients and bringing your candles to life. Think of filming little clips that demonstrate the lighting of a candle, the flame's soft flickering, and the ambiance it provides.
These images can bring about the pleasant, unwinding, and peaceful feelings that are frequently connected to candle use. You may provoke an emotional response in potential clients and persuade them to picture the experience your candles give by skillfully describing the mood and ambiance that your candles can produce.
Including eye-catching graphics and images in your marketing materials will increase the allure of your candles even more. An appealing brand identity can be made by incorporating eye-catching graphics into social media postings, email campaigns, and website banners. Elegant typography, delicate color schemes, and subdued drawings, among other design aspects, can support the aesthetic and feel that your candle brand represents.
It's crucial to strategically publish your visually engaging material through a variety of channels to optimize its impact. Showcase your top-notch photos and movies on your website, social media platforms, and online stores. Building brand recognition and developing a consistent brand image both benefit from consistency in the visual presentation of your business across different media.
Collaborating with Home Decor Influencers
Home décor influencers have made a name for themselves as tastemakers in the field of interior design, with a devoted following of people looking for ideas for their own living spaces and a keen eye for visual appeal. Your candle business has a great chance to capitalize on its audience's passionate interest in creating warm and attractive homes by working with home decor influencers.
By collaborating with home décor influencers, you can present your candles in a setting that appeals to their audience. These influencers are skilled at smoothly integrating many components, from furniture and accessories to lighting and mood, into their content. Influencers can show how your products complement various design types and help to create a warm and inviting environment by displaying your candles alongside other home accents.
Influencers who specialize in home decor and who use your candles in their content give their audience a concrete example of how your products can improve their own homes. Influencers can highlight the function candles play in establishing a cozy atmosphere and adding to the overall aesthetic appeal by placing their candles in carefully designed places. Their followers are more likely to be encouraged and inspired to use your candles in their own homes because they respect and trust their design choices.
Working with home decor influencers offers you the chance to connect with a new population that shares the same aesthetic and way of life as your target market. Followers of these influencers are actively looking for inspiration and are more inclined to make purchases of goods that complement their tastes. You can reach a new audience who may not have been familiar with your business before by collaborating with influencers who have a sizable following of people interested in interior design.
As home décor influencers frequently have a large and active audience across many platforms, including blogs, social media channels, and YouTube, this cooperation can increase the visibility of your company. Their promotion of your candles, whether through specific posts, styled images, or video material, can raise brand awareness and draw in new clients eager to adopt the well-curated look that these influencers provide.
Offering Limited Edition Collections
To generate excitement and demand for your candles, it might be effective to instill a sense of exclusivity and scarcity inside your company. You may instill a sense of urgency in your clients and encourage them to buy right away to take advantage of these limited edition collections that have distinctive scents, styles, or packaging.
Limited edition items appeal to the psychological concept of scarcity and cause consumers to experience FOMO (fear of missing out). Customers' urge to purchase a thing before it disappears increases when they believe that it is only accessible temporarily or in small quantities. Customers may buy on impulse as a result of this need to act quickly and take advantage of the limited-edition candles' special experience.
Your consumer base may become excited and anticipate limited edition collections when they are introduced. You build buzz around your brand and draw attention by introducing fresh, original varieties of your candles regularly. When these limited editions are released, customers who are passionate about your candles will anxiously look forward to the chance to add them to their collections or enjoy the uniqueness they bring.
The popularity of limited edition collections is significantly influenced by word-of-mouth advertising. As customers purchase these unique goods, they frequently post on social media about how happy and excited they are.
This natural spreading produces buzz and increases interest in your candles, extending your reach and drawing in new clients. Limited edition collections are intriguing conversation starters because of the exclusivity and desirability attached to them. They also inspire envy in those who missed out, which amplifies the FOMO impact.
Helping to maintain and increase client loyalty are limited edition collections. Offering special versions that aren't offered all year long encourages clients to stick with your company and look forward to new products. Collectors of your limited edition products are more likely to purchase from you again and recommend your candles to others.
Check out this article to help you expand your candle business.
Engaging Buyers with Interactive Online Campaigns:
Online interactive marketing is a potent way to engage your audience meaningfully and develop stronger relationships with them. You can promote a feeling of community, increase brand recognition, and promote user-generated content by utilizing competitions, giveaways, tests, or challenges that focus on candles and their uses.
Giveaways and contests are well-liked interactive promotional tactics that draw in your audience. You can encourage clients to participate and actively interact with your company by providing alluring prizes like deluxe candle sets, limited-edition items, or customized experiences.
These initiatives encourage customers to share their enthusiasm with their social networks, extending the reach of your business and bringing in new potential customers, in addition to generating excitement and anticipation.
Another interesting strategy that enables customers to engage with your business and provides insightful data about their preferences and requirements is the use of quizzes. It might be enjoyable and educational to create quizzes on candle-related subjects like smell preferences, mood enhancement, or home design. By tailoring recommendations or insights depending on the customer's answers, quizzes can improve the overall experience and deepen their bond with your business.
A fun and engaging method to involve your audience in the creative process is through challenges. You may, for instance, ask consumers to submit pictures of their favorite candle arrangements, creative candle decorating ideas, or unusual candle-related rituals. In addition to showcasing the adaptability of your candles, supporting user-generated content fosters a sense of community and contagious enthusiasm among your clientele.
The main platforms for carrying out these interactive initiatives are your website and social media outlets. Real-time interaction, feedback, and conversation are possible when you interact with your audience on various platforms.
Customers feel appreciated and connected when comments are answered, questions are answered, and user participation is acknowledged. As a result, customers are more likely to develop brand loyalty toward your company and recommend your candles to others.
Interactive Internet marketing offers beneficial chances for data gathering and market research. You can learn more about your consumers' preferences, behaviors, and interests through their engagement and reactions. Using this information will enable you to better serve your target market and improve your product offerings and marketing methods.
Frequently Asked Questions
How can influencers on social media help my candle business?
By utilizing their sizable following and social media impact, social media influencers can help your candle business immensely by promoting your products. Influencers can increase brand exposure, boost sales, and foster trust among their followers by endorsing products, writing reviews of them, and creating compelling content. Your reach can be greatly increased and a larger consumer base can be reached by working with influencers who share your target market and brand aesthetic.
Why is creating visually appealing content for my candle business important?
In the candle market, visual appeal is essential since it arouses feelings and makes people want to buy your goods. You may highlight the elegance and ambiance of your candles by creating aesthetically attractive content, such as top-notch product photography, videos, and graphics.
Inspiring graphics may draw in potential customers, set your brand apart from rivals, and encourage them to learn more about and interact with your products. You may establish a powerful and enduring brand image that appeals to your target audience by investing in visually stunning content.
How can limited edition collections help my candle company succeed?
Your candle business may benefit from limited-edition collections that add excitement, exclusivity, and a feeling of urgency. Customers will want to buy these limited edition products if you offer distinctive scents, patterns, or packaging that are only accessible for a short period.
This tactic can encourage customers to make impulsive purchases, create excitement, and post their finds on social media, which can raise company awareness and draw in new clients. Due to the chance for customers to collect and enjoy distinctive varieties of your candles, limited edition collections help promote customer loyalty.
To learn more on how to start your own candle-making business check out my Startup Documents here.
The information provided by CandleBusinessBoss.com ("The Site") is for general informational purposes only. All information on the Site is provided in good faith, however, we make no representation or warranty of any kind, express or implied, regarding the accuracy, adequacy, validity, reliability, availability, or completeness of any information on the Site. Under no circumstance shall we have any liability to you for any loss or damage of any kind incurred as a result of the use of the Site or Reliance on any information provided on the Site. Your use of the Site and your reliance on any information on the Site is solely at your own risk. This blog post is for educational purposes only and does not constitute legal advice. Please consult a legal expert to address your specific needs. Terms and Conditions.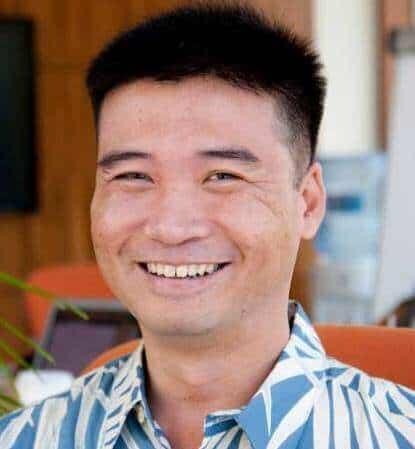 Meet Shawn Chun: Entrepreneur and Candle Business Fan.
I'm a happy individual who happens to be an entrepreneur. I have owned several types of businesses in my life from a coffee shop to an import and export business to an online review business plus a few more and now I create online candle business resources for those interested in starting new ventures. It's demanding work but I love it. I do it for those passionate about their business and their goals. That's why when I meet a candle business owner at a craft fair, farmers market, retail location or anywhere else I see myself. I know how hard the struggle is to obtain and retain clients, finding good employees all while trying to stay competitive. That's why I created Candle Business Boss: I want to help candle business owners like you build a thriving business that brings you endless joy and supports your ideal lifestyle.