Candle sales can be a flourishing and fulfilling business venture. Numerous customers are drawn to candles by their ambiance, fragrance, and attractiveness. However, before embarking on this entrepreneurial endeavor, it is essential to comprehend the legal requirements and restrictions governing the sale of candles. A common concern is whether or not a license is required to sell candles.
To best navigate the licensing requirements for selling candles, you should conduct thorough research and adhere to local regulations regarding product safety, labeling, and business permits. Contacting local authorities or regulatory agencies will provide you with specific guidelines for your area.
In this article, we will delve into the topic in depth. By gaining a comprehension of the legal landscape, aspiring candle sellers can ensure a thriving business operation.
Licensing Requirements
Understanding the licensing regulations that relate to your particular location is essential when starting a candle-selling business. According to the jurisdiction, licensing laws might differ greatly, therefore it's crucial to do your study and abide by local laws to prevent any potential legal issues.
While selling candles may not always call for a special license, it's vital to remember that additional permissions or licenses for the sale of consumer goods may be required. In most cases, these extra permits are put in place to guarantee product safety and shield consumers from danger.
It is strongly advised to contact your local authorities or regulatory organizations to better understand the licensing requirements that apply to your area. These organizations possess the knowledge and most recent data regarding the licenses and permits required for the lawful sale of candles.
There are many different possible licensing requirements. A general business license is a typical need for running any kind of business, maybe one of them. A sales tax permit may also be required for you to be able to collect and send sales tax to the right authorities. This criterion guarantees adherence to tax laws about your candle sales.
There can be laws or certifications required for your industry, depending on your jurisdiction. These laws are designed to guarantee that the candles you sell adhere to specified safety requirements. They could contain instructions on the acceptable use of materials, quality assurance procedures, and proper candle labeling. You might need to do safety tests or get certificates in some circumstances to prove conformity with these standards.
You can get thorough information on the particular licenses and permits necessary for lawfully selling candles in your area by proactively contacting the local authorities or regulatory organizations. They will walk you through the application procedure, let you know if there are any fees, and give you the appropriate paperwork and instructions.
In addition to being necessary for legal reasons, following license criteria is also crucial for your company's general growth and reputation. Working professionally and with a dedication to customer safety means abiding by the law. It promotes long-term productivity by creating trust among partners, suppliers, and clients.
Depending on your jurisdiction, different licensing requirements may apply to the sale of candles. To avoid legal entanglements, thorough study and adherence to local laws are vital. To find out what particular licenses, licenses, and certificates are required to sell candles lawfully, it is essential to get in touch with local authorities or regulatory bodies. You may guarantee the security of your goods, defend consumers, and build a strong foundation for your candle-selling company by abiding by these license criteria.
Product Safety Regulations
It is crucial to ensure the safety of your candle goods. Fires or accidents with candles can have serious repercussions. To safeguard both your clients and your company, it is crucial to comprehend and abide by product safety rules.
For the production and selling of candles, many jurisdictions may have unique safety regulations. Aspects including the kind of materials utilized, quality control procedures, and appropriate labeling are frequently covered by these rules. To make sure candles satisfy safety regulations, they could also need testing and certification. Take into account the following safety precautions before launching a candle-selling business:
Select Quality Ingredients
When making candles for sale, it's important to put safety first by using ingredients of the highest caliber. Choose candle-making-specific wax that doesn't include any dangerous ingredients. In a similar vein, choose fragrance oils free of any potential irritants or allergens and safe for use in candles.
Make sure the wicks you select adhere to safety regulations and are appropriate for the type of wax and container you are using. By employing high-quality ingredients, you may improve your candles' overall safety and performance while giving clients a better product with fewer possible threats to their health or the environment.
Perform Safety Testing
Safety testing is crucial for confirming that your candles adhere to the relevant safety standards. Conduct the necessary burn tests to assess variables like burn time, flame height, and smoke emission. This will make it easier to spot any potential problems or dangers related to your candles.
You may prevent problems from occurring, make the required changes to your candle-making procedure, and make sure that your candles comply with all applicable safety regulations by completing extensive safety testing. In the end, this will give customers peace of mind, improve the brand's reputation, and reduce the possibility of mishaps or problems.
Appropriate Labeling
It's essential to properly label your candles to guarantee client security and avert unwanted mishaps. Essential details such as a description of the components used in the candle, safety precautions, and usage guidelines should be included on clear and informative labels. Customers may make informed choices by knowing the ingredients, especially if they have allergies or food sensitivities.
Consumers are made aware of potential risks by safety warnings like "Keep out of reach of children" or "Never leave a burning candle unattended," which also encourage proper usage. Customers can use and maintain candles safely if there are clear and simple usage instructions included. By offering thorough and precise labeling, you enable customers to make knowledgeable decisions and lower the possibility of mishaps or misuse of your products.
Packaging and Storage
To retain the quality and safety of your candles, proper packaging and storage are crucial. Candles should be kept in a secure, well-ventilated space with minimal fire threats. To prevent melting or deterioration, keep them away from combustible items and make sure they are maintained at the proper temperature. Choose packaging materials that will safeguard the candles throughout delivery and display.
Strong and heat-resistant containers can reduce the risk of unintentional fires by preventing breakage and leakage. In addition to preserving the quality of your candles, proper packaging and storage show your dedication to the security of your customers. By implementing these safety measures, you can arouse your clients' faith and guarantee the general excellence and security of your candle products.
Check out this article to know the basic requirements of your candle-making business.
Labeling Guidelines
When selling candles, accurate and comprehensive labeling is essential. Customers will be informed of key information about the product, such as its contents, potential risks, and usage guidelines if the labeling is done properly.
It is crucial to become familiar with local regulations as labeling requirements can differ depending on the jurisdiction. Candle labeling standards often include:
Candle Name and Brand
When creating your candle labels, make sure to prominently show both the name of your candle and the brand or business that produced it. Customers can recognize your brand and distinguish your candles from those sold by competitors on the market thanks to this. A visually appealing and well-designed label can catch the eye of onlookers and leave a lasting impression.
Ingredients
Customers, especially those with allergies or sensitivities, require transparency on the ingredients utilized in your candles. List all of the colorants, aroma oils, and wax types that were utilized in making your candles. Giving clients this information enables them to make knowledgeable selections based on their tastes and needs. It indicates your dedication to the caliber of your products and client pleasure.
Safety Warnings
It's crucial for customer safety that your candle labels have the proper safety information. Warnings like "Never leave a burning candle unattended" and "Keep out of reach of children" make consumers aware of potential risks and promote safe usage.
These cautions raise public awareness and serve as a gentle reminder to customers to use caution when handling their candles. You show genuine concern for customer safety and uphold your commitment to offering a safe product by including safety warnings on your labels.
Useful Usage Instructions
It's crucial to provide clients with clear and concise usage instructions so they can use your candles safely. Include advice on how long to burn a candle, how to trim the wick, and where to set the candle on a heat-resistant surface.
Customers can maximize the candle's quality and longevity while lowering their risk of mishaps or risks by following these suggestions. By giving customers thorough usage instructions, you enable them to get the most out of their candle experience and confidently enjoy your products.
Net Weight
Displaying the candle's net weight on the label enables customers to determine how many they are buying. For individuals who wish to compare costs or make sure they are obtaining a suitable amount of the goods, this information is very crucial.
Customers may manage their expectations and make informed decisions regarding their purchases when the net weight is displayed. Demonstrating your dedication to giving correct information and guaranteeing client satisfaction, raises transparency and trust in your brand.
By including these components in your candle labels, you demonstrate your dedication to quality, safety, and customer happiness while also giving your customers useful information. Customers will have all the facts they need to make an informed decision and enjoy their candles to the fullest with the help of a well-designed label that includes the name and brand of the candle, a clear ingredient list, safety warnings, usage directions, and net weight.
Check out this article to know more about the legal aspects for your candle business.
Local Compliance
When selling candles, it's important to follow local laws. While some criteria may be the same in different jurisdictions, it is crucial to comprehend the local laws to avoid fines and safeguard your company's reputation. Take into account the following actions to guarantee local compliance:
Research Local Regulations
Spend some time learning about the rules, licenses, and permits that apply to selling candles in your particular region. It is crucial to be knowledgeable because every jurisdiction could have a different set of rules.
To get precise and current information on the regulations that specifically apply to your candle-selling firm, get in touch with local authorities or regulatory organizations. You can move through the procedure more easily and steer clear of future legal problems if you have a solid understanding of the legal environment.
Obtain Required Permits and Licenses
It is important to follow the correct steps to obtain the required permits and licenses if your jurisdiction requires them for candle sales. This usually entails submitting an application, paying any fees necessary, and fulfilling particular requirements established by the regulatory authorities.
Be thorough while completing any required papers, and make sure you adhere to any additional specifications, such as certificates or inspections for health and safety. You demonstrate your dedication to running your candle-selling business legally and responsibly by obtaining the relevant licenses and licenses.
Maintain Compliance with Safety Standards
When selling candles, safety should always come first. Make sure your candle-making and selling procedures are consistently reviewed and updated to meet the most recent safety requirements. Keep up with any updates or changes to local laws relating to product safety, labeling standards, and other pertinent issues.
To verify that your candles satisfy the essential safety standards, alter your processes or ingredients as necessary. This continual dedication to compliance will defend not only the interests of your clients but also the standing and future of your company.
Keep up with market Developments
The candle market is continuously changing, with new fashion trends, technological advancements, and legislative changes appearing frequently. To stay informed about the most recent innovations, best practices, and regulatory updates, stay connected with industry associations or forums.
Engaging with other candle vendors and professionals in the field can lead to insightful discussions and chances for knowledge exchange. Keep up with industry developments, adopt new methods or technology, and dominate the competition by staying educated.
Staying informed about regulatory changes will enable you to proactively adhere to any new rules that may be put in place, ensuring that your candle-selling company has a positive reputation with both clients and regulatory authorities.
You can make sure that your candle-selling business functions legally, complies with safety regulations, and keeps up with market standards by following these procedures. The growth and durability of your candle-selling business will be impacted by your proactive approach to research, acquiring required permissions, maintaining compliance, and being educated.
Frequently Asked Questions
Is a license required to sell candles?
According to your jurisdiction, different licenses may be needed to sell candles. It is crucial to learn about and abide by local laws. To learn more about the particular permits or licenses needed in your area, get in touch with your local authorities or regulatory bodies.
What safety precautions ought I to employ when I sell candles?
It is essential to ensure product safety. Use top-notch ingredients, carry out safety inspections, and adhere to the correct labeling regulations. Candles should be kept in a secure location with appropriate safety instructions and precautions. It is crucial to follow regional safety laws and to keep up with current industry best practices.
What details ought to be on candle labels?
A candle's name, brand, ingredients, safety precautions, and usage guidelines should all be listed on the label. The net weight should also be mentioned. To ensure adherence to particular standards in your jurisdiction, it is crucial to get familiar with local labeling regulations.
To learn more on how to start your own candle-making business check out my Startup Documents here.
The information provided by CandleBusinessBoss.com ("The Site") is for general informational purposes only. All information on the Site is provided in good faith, however, we make no representation or warranty of any kind, express or implied, regarding the accuracy, adequacy, validity, reliability, availability, or completeness of any information on the Site. Under no circumstance shall we have any liability to you for any loss or damage of any kind incurred as a result of the use of the Site or Reliance on any information provided on the Site. Your use of the Site and your reliance on any information on the Site is solely at your own risk. This blog post is for educational purposes only and does not constitute legal advice. Please consult a legal expert to address your specific needs. Terms and Conditions.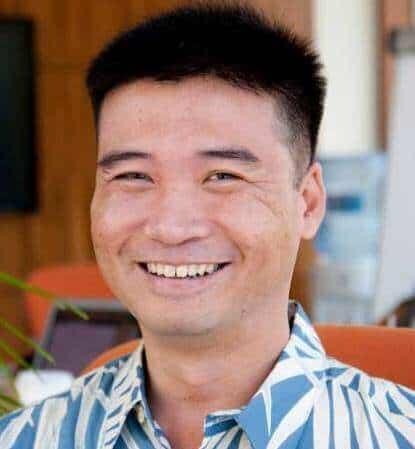 Meet Shawn Chun: Entrepreneur and Candle Business Fan.
I'm a happy individual who happens to be an entrepreneur. I have owned several types of businesses in my life from a coffee shop to an import and export business to an online review business plus a few more and now I create online candle business resources for those interested in starting new ventures. It's demanding work but I love it. I do it for those passionate about their business and their goals. That's why when I meet a candle business owner at a craft fair, farmers market, retail location or anywhere else I see myself. I know how hard the struggle is to obtain and retain clients, finding good employees all while trying to stay competitive. That's why I created Candle Business Boss: I want to help candle business owners like you build a thriving business that brings you endless joy and supports your ideal lifestyle.