Creating a thorough business plan is essential for any endeavor, including the production of candles. A well-written business plan acts as a road map for entrepreneurs as they launch and expand their candle-making companies.
The most effective method for developing a simple business plan for candle manufacturing includes focusing on market analysis, product description, target audience, marketing strategy, operational logistics, financial projections, and objectives.
In this article, we'll look at the best procedure for creating a straightforward business strategy that's customized for the candle manufacturing sector. By adhering to these fundamental principles, you may build a strong foundation for achievement.
Market Analysis
A market study is a key element of a business strategy for a candle manufacturer and is very important to its growth. Entrepreneurs explore consumer preferences, market trends, industry trends, and possible competitors through market analysis. Candle manufacturers may detect gaps in the market and make wise decisions regarding their products and target market by performing thorough market research.
Examining market trends is a crucial part of the process. This entails keeping an eye on changes in consumer tastes, new candle designs, and well-liked scents. Candle manufacturers can modify their product offerings to satisfy shifting consumer wants by keeping up with market trends, ensuring that their candles remain relevant and enticing to consumers.
Another crucial component of the market study is understanding consumer preferences. Entrepreneurs can acquire insights into what consumers want in candles, such as specialized smell preferences, distinctive designs, or eco-friendly solutions, by conducting surveys, focus groups, or examining customer feedback. This information enables candle manufacturers to customize their products to satisfy consumer needs, improving the likelihood that they will draw in and keep customers.
It's also essential to analyze possible rivals. Candle manufacturers must be aware of the competitors already on the market, their product offerings, price policies, and promotional efforts. This research aids in locating opportunities for a company to set itself out from the competition and develop a unique selling proposition (USP). Furthermore, it enables business owners to comprehend the level of market competition, prospective market saturation, and unexplored niches that can be addressed.
Product Description
A candle manufacturing business plan's product description section acts as a showcase for the company's distinctive services. Giving a convincing summary of the business is essential for grabbing the interest of possible investors and customers.
It is important to draw attention to the unique qualities and advantages that set the candles apart from rival products in this section. This may cover features like the style, the materials employed, the smells offered, and any distinctive qualities.
If the candles are hand-poured or created with high-quality organic components, for instance, these characteristics should be highlighted. Candle manufacturers may develop a strong value proposition that distinguishes their products in the market by highlighting these distinctive features.
Furthermore, the candles' superior quality, craftsmanship, and attention to detail should be highlighted in the product description. This gives prospective investors and clients more assurance that the candles are made with care and precision, helping to create confidence in them. The precise production procedure, quality assurance procedures, and the commitment to producing candles of high quality may all be described.
In addition to helping to communicate the value proposition of the candles, succinct and clear product descriptions also assist in making it clear to potential customers why they should select these candles over those offered by competitors. Entrepreneurs can capture the interest of their target audience and create a sense of want for their products by emphasizing the special qualities, advantages, and passion behind the production of the candles.
Check out this article to learn how to create a business plan for the candle manufacturing industry.
Target Audience
The process of identifying and comprehending the target audience is crucial to creating a business plan in the candle manufacturing industry. The goal of this component of the plan is to outline the precise consumer groups that the candle-making company plans to target.
There are several things to take into account when defining the target audience. Age, gender, lifestyle, tastes, and shopping habits are all included. Entrepreneurs may learn a lot about the wants and qualities of their potential clients by looking at these elements. For instance, knowing the target audience's age range can aid in choosing scents, visuals, or packaging that will appeal to them.
Candlemakers can better target their marketing efforts, product development, and branding initiatives by identifying their target market. Entrepreneurs can provide candles that suit their consumers' interests and needs by learning about their preferences.
If the target market values environmental concerns, this may entail creating niche aroma profiles, creating candle designs that appeal to a specific population, or combining sustainable and eco-friendly components.
Determining the target market helps marketing initiatives be more precise. Candle manufacturers may select appropriate advertising platforms, messaging, and promotional activities that reach and engage their customers by having a thorough grasp of the target market. This gives the company the ability to create persuasive marketing messaging and present its candles as the best option for its target market.
Marketing Strategy
When it comes to efficiently reaching and engaging the target audience in the candle manufacturing business, a well-defined marketing strategy is the key to accomplishment. This area of the business strategy is extremely important for defining the advertising campaigns, branding initiatives, and distribution routes that will be used to market the candles.
Analyzing the marketing techniques of your competitors is a good place to start. Entrepreneurs can learn more about what other market participants are doing through this evaluation and pinpoint areas where they can set themselves apart. Candle manufacturers can create marketing strategies that stand out and provide a distinctive value proposition by comprehending the competition landscape.
Utilizing online platforms is crucial in the current digital era. For instance, social media marketing offers a low-cost and effective technique to reach the target demographic. Candle manufacturers may increase brand recognition, encourage consumer involvement, and eventually increase sales by producing interesting content, utilizing pertinent hashtags, and connecting with potential customers.
Influencer collaborations are another effective marketing strategy. Candlemakers can connect with existing groups and reach a wider audience by teaming up with influencers whose interests and values coincide with those of the target audience. Influencers might promote the candles, offer product reviews, or produce material that emphasizes the distinctive qualities and advantages of the goods.
Strategic alliances with merchants can present chances for increased distribution. Relationships with renowned merchants or upscale boutiques might increase the candles' accessibility and visibility, which boosts the likelihood that they'll draw in more clients.
It is crucial to remember that the marketing strategy described in the company plan needs to be customized to the particular target market and its preferences. Choosing the most efficient marketing strategies requires an understanding of the media consumption patterns, online activities, and purchase patterns of the target population.
Operational Logistics
Given that it explores the complex daily procedures involved in candle manufacture, the operational logistics component of a business strategy is crucial. The sourcing of raw materials, production techniques, quality assurance procedures, packaging, and inventory management are only a few of the topics covered in this area.
Clearly outlining the manufacturing process is one important component. This involves describing the precise steps needed to make the candles, from melting the wax to pouring it into molds, adding aromas, and including any distinctive design aspects. Entrepreneurs may guarantee consistency and efficiency in production by giving a clear and comprehensive picture of the manufacturing process.
Equally important is finding trustworthy raw material sources. Building trusting ties with reliable suppliers ensures a constant and reliable flow of the premium materials required for candle production. Entrepreneurs may reduce disruptions and preserve product quality by working with dependable suppliers.
Another crucial element is taking into account sustainability principles and ecologically friendly production methods. Integrating sustainable practices can help the company stand out in today's environmentally concerned industry and draw in eco-aware customers.
This can entail choosing biodegradable packaging, recycling initiatives, employing renewable energy sources, or procuring eco-friendly products. Candle manufacturers can match their business practices with consumer values and obtain a competitive advantage in the market by showcasing a commitment to sustainability.
It is essential to use quality control techniques to uphold uniform product standards. Each candle is manufactured under strict quality control methods to guarantee that the desired standards for aroma, appearance, and burn time are met. This promotes client pleasure and trust, which encourages return business and favorable word-of-mouth.
Finally, effective packaging and inventory control is essential to operational logistics. It is crucial to create eye-catching and useful packaging that safeguards the candles during shipping and improves the client experience in general. Furthermore, putting in place efficient inventory management systems helps maximize stock levels, reduce waste, and guarantee prompt order fulfillment.
Check out our other article about a business plan for a candle-making business.
Financial Projections
Building a business plan for a candle manufacturing operation must include developing precise and thorough financial estimates. This part is crucial in demonstrating the business's sustainability and future profitability and offers insightful information to both the entrepreneur and possible investors.
Revenue predictions, estimated manufacturing costs, pricing plans, and expected profitability should all be included in financial projections. Entrepreneurs can determine the revenue potential of their candle business by carefully examining market trends, target audience preferences, and competitive pricing. This entails taking into account elements including the target market's size, predicted market share, and projected sales volume.
An essential step in ensuring financial viability is carrying out a break-even analysis. The amount of sales required to cover all costs and achieve profitability is determined by this approach. Entrepreneurs can determine the break-even point and establish reasonable sales goals by identifying fixed costs (like rent, employees, and utilities) and variable costs (like raw materials and packaging).
Financial plans must also take profit margins into account. Entrepreneurs can establish the best pricing methods to reach targeted profit margins by carefully evaluating the costs related to production, marketing, and distribution. This entails finding a balance between cost-effective price and sustainability, guaranteeing that the business is long-lasting.
Potential risks should be taken into account when making financial estimates, and contingency plans should be developed to reduce them. The financial growth of the company can be affected by a variety of reasons, including changes in the market, shifting consumer preferences, and unforeseen costs. Entrepreneurs show that they are ready and committed to reacting to unforeseen circumstances by implementing risk assessments and contingency plans.
Objectives
Setting specific goals is essential for tracking the development and performance of a candle-making company. Goals provide the organization with a sense of direction and act as performance indicators. Make sure your goals are specific, measurable, achievable, relevant, and time-bound when you set them.
The exact goals of the company are outlined in their specific objectives. For instance, a goal can be to boost income by a specific percentage within a given time frame. Entrepreneurs can monitor their progress and evaluate whether they are on track to achieve their goals by setting measurable objectives. This can entail keeping an eye on crucial performance metrics like sales growth, client growth, or market share.
Achievable goals are those that are reasonable and doable given the resources at hand and the state of the market. Setting unrealistic goals may cause irritation and demotivation. Relevant goals support the overarching business strategy and help it succeed in the long run. For instance, a goal to increase brand recognition or broaden product offers might help the company develop and position itself in the market.
Time-bound goals are those that have a deadline for completion and are associated with a certain time range. This aids business owners in maintaining focus and pursuing their goals within a set time frame.
Examples of goals for a company that manufactures candles include raising annual revenue by a certain percentage, snatching up a particular share of the market in a particular area, bringing in a certain number of new clients each month, creating and launching a new product line within a given timeframe, or improving brand recognition through targeted marketing campaigns.
Frequently Asked Questions
Why is market research crucial when creating a business strategy for a candle manufacturing company?
The market study is essential because it enables candle makers to comprehend market trends, client preferences, and rivalry. Entrepreneurs can use this information to make educated judgments about their products, target market, and market positioning. It offers insights into the market size, growth potential, and client demographics.
How do financial estimates help a business plan for a candle manufacturer?
Financial projections are essential in proving the candle manufacturing business's viability and profitability. They consist of predicted profitability, pricing plans, production costs, and revenue estimates. Financial forecasts assist business owners in determining the financial sustainability of their venture and in luring in possible lenders or investors.
Why is identifying the target market crucial in a business strategy for a candle manufacturer?
It is crucial to identify the target market since it enables candle manufacturers to customize their marketing strategies and product development to the unique needs and tastes of their target market.
Entrepreneurs can produce candles that resonate with their customers, develop efficient marketing tactics, and establish enduring customer relationships by having a thorough understanding of the demographics, lifestyle, and purchasing habits of their target audience.
To learn more on how to start your own candle-making business check out my Startup Documents here.
The information provided by CandleBusinessBoss.com ("The Site") is for general informational purposes only. All information on the Site is provided in good faith, however, we make no representation or warranty of any kind, express or implied, regarding the accuracy, adequacy, validity, reliability, availability, or completeness of any information on the Site. Under no circumstance shall we have any liability to you for any loss or damage of any kind incurred as a result of the use of the Site or Reliance on any information provided on the Site. Your use of the Site and your reliance on any information on the Site is solely at your own risk. This blog post is for educational purposes only and does not constitute legal advice. Please consult a legal expert to address your specific needs. Terms and Conditions.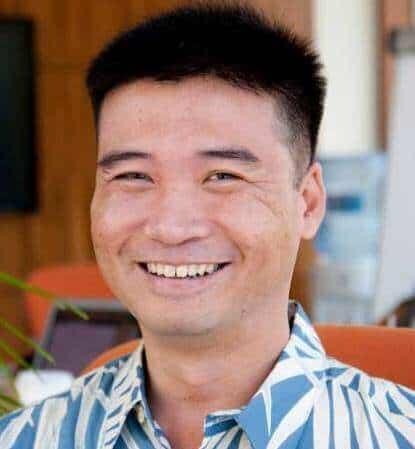 Meet Shawn Chun: Entrepreneur and Candle Business Fan.
I'm a happy individual who happens to be an entrepreneur. I have owned several types of businesses in my life from a coffee shop to an import and export business to an online review business plus a few more and now I create online candle business resources for those interested in starting new ventures. It's demanding work but I love it. I do it for those passionate about their business and their goals. That's why when I meet a candle business owner at a craft fair, farmers market, retail location or anywhere else I see myself. I know how hard the struggle is to obtain and retain clients, finding good employees all while trying to stay competitive. That's why I created Candle Business Boss: I want to help candle business owners like you build a thriving business that brings you endless joy and supports your ideal lifestyle.