Starting a business selling candles online may be a valuable and fulfilling experience. However, it is critical to navigate the complex legal landscape with care. You can ensure full compliance with the appropriate local rules and regulations by doing so. This guarantees that your online candle business operates within the legal framework, reducing potential legal concerns and building trust and credibility with customers and authorities alike.
The most useful steps for achieving legal compliance when selling candles online include researching local laws, obtaining the required business license, and permits for manufacturing or handling hazardous materials, registering your business, and adhering to labeling, safety, and taxation regulations.
Researching Local Laws
It is crucial to do your homework on the local laws and rules governing the sale of candles in your jurisdiction before starting an online candle business. Understanding the particular criteria can help you stay compliant as laws may differ from one area to another. Find the regulatory organizations in charge of regulating candle sales and become familiar with their policies beforehand.
Recognizing Regulatory Organizations
It's important to know which local regulatory agencies are in charge of enforcing laws about business licensing and candle-related regulations before establishing your online candle business. Depending on your jurisdiction, these organizations may include departments of commerce, consumer affairs, or environmental protection. You can gain vital knowledge about the regulations you must satisfy by identifying the pertinent regulatory agencies.
It is advised to visit these regulatory bodies' websites to acquire detailed information. They frequently include thorough instructions, application forms, and useful sources. Think about getting in touch with these organizations directly to discuss any particular queries or worries you may have. They may provide information on the application procedure, the required supporting materials, and other crucial elements of getting the permits required for your online candle business.
Regulations Particular to Candles
It is crucial to thoroughly research and comprehend the unique laws that apply to candle manufacturing, labeling, safety, and sale if one wants to sell candles legally online. You can guarantee the security and fulfillment of your clients while averting potential legal problems by becoming familiar with these rules.
Start by reading up on the rules governing ingredient limitations. Certain compounds, including certain perfumes or dyes, that are frequently used in candles may be subject to limitations in some areas. You may choose suitable materials and make sure your products meet the required standards by being aware of these restrictions.
Pay attention to the specifications for product labeling as well. Find out what should go on your candle labels, including the name of the product, the contents, any cautions, and your company's contact details. Labeling that is accurate and compliant shows your dedication to safety and transparency while also assisting customers in making educated decisions.
Pay attention to package guidelines and any required warning labels. Packaging specifications may take into account the use of eco-friendly materials or child-resistant packaging. These rules observance not only guarantees legal conformity but also promotes environmentally conscious behavior.
Keep abreast of production-related safety regulations and testing standards. Find out the standards for wick length, flame safety, and suitable containers. Prioritize consumer safety and regularly evaluate your manufacturing procedures to make sure that they comply with these criteria.
Check out this another article to know more about the legal aspects in your candle business.
Obtaining the Required Business License
Getting the required business license is a crucial step in running your candle business legally. You can start and run a business in your area if you have a general business license. What you must do is as follows:
Determine the License Type
Obtaining legal compliance requires conducting thorough research on the particular license needed to sell candles online in your region. Start by determining the various licensing categories that your company may need, which can vary based on your jurisdiction. A generic business license or a license specifically designed for retail or online sales are examples of common license kinds.
Consult with regional regulatory organizations locally or go to their websites to learn more about the specific license type. They will offer useful details regarding each license's requirements, costs, and application procedure. You'll be better prepared and the application process will go more quickly if you are aware of the requirements in advance.
Think about the standards that the licensing authority has set. The minimum age, residency requirements, and background checks are a few examples of this. Be aware of any qualifications for training or work experience that may be required to earn the license. You can determine your eligibility and take the necessary actions to meet these requirements by being aware of the requirements.
Learn about the costs involved in obtaining the license. This can apply to any fees, such as those for applications or yearly renewals. It will be easier for you to budget well and prevent any unpleasant shocks during the application process if you have a clear awareness of the financial commitments.
Application Process
It's time to start the application procedure once you have determined which specific license is essential for selling candles online and acquired the necessary data. This entails submitting your application, along with the necessary paperwork and payment, to the relevant licensing body. To guarantee an efficient application, take the following actions:
Review the licensing authority's list of application criteria. Verify that you have accurately filled out all required forms and submitted all relevant information. Assemble the paperwork that is needed, as defined by the licensing authority. This could include identification papers, proof of address, a registered business name, and any other paperwork about your area. Verify that each document is up to date, legitimate, and complies with the licensing authority's specifications.
Prepare the application's required fees. Make sure you have the appropriate amount available and find out which payment options the licensing authority accepts. If your license or any other documentation needs to be returned, think about including a self-addressed stamped envelope.
Follow the licensing authority's directions when submitting your completed application, supporting documents, and fees. Make sure you adhere to all deadlines and submission guidelines, including any mailing or online submission requirements.
Give yourself enough time for your application to be processed. Depending on the workload of the licensing body and the complexity of your application, the time frame may change. During this phase, patience is essential, so it's best to wait before making any inquiries or following up with anyone.
You will receive your business license after your application is accepted, which will serve as proof that you are qualified to sell candles online. Keep a copy of this license on file and prominently display it in your online business.
Permits for Manufacturing or Handling Hazardous Materials
You might require more permits for manufacturing or handling hazardous items depending on the components and materials used to make candles. By taking this action, you can be sure that you are following safety regulations and safeguarding the environment and your clients. Think about the following:
Hazardous Material Identification
Identifying any hazardous compounds utilized in your candle manufacture is crucial for achieving legal compliance when selling candles online. These components, which have particular handling and storage requirements, may include perfumes, dyes, or waxes. Find out if any licenses or certificates are required for handling these items to protect the security of your clients and conform to local laws.
Examine the local laws that control the use of potentially dangerous substances in the manufacture of candles. Recognize the particular compounds that are deemed hazardous and the related rules for handling them safely. This can include specifications on how these materials should be labeled, stored, and disposed of.
Examine the substances used in your candles in detail to spot any potentially dangerous ones. Find out each ingredient's concentrations, potential dangers, and necessary safety measures. You can use this information to determine the level of the licenses or certifications needed to handle these items.
Permit Application Process
It's critical to comprehend the application procedure once you've determined which permissions or certificates are required for handling hazardous materials in your candle production. To obtain precise details, get in touch with the regulatory or relevant authorities in charge of issuing these licenses.
Ask about the paperwork and details needed to submit a permit application. This could contain information regarding the hazardous materials employed, the safety precautions taken during the production process, and storage procedures. To show your dedication to safety and compliance, make sure you offer accurate and thorough information.
Pay great attention to the rules and directions given by the authorities. Fill out all forms, documents, and applications accurately and on time. To guarantee a quick and easy application procedure, pay attention to any fees or deadlines that may be applicable.
Throughout the application procedure, be open and honest with the authorities. If you have any queries or concerns, ask for clarification. Keep channels of communication open so that you can respond quickly to any subsequent requests or inquiries from the authorities.
Check out this article to know what are the essentials to get started with your candle business.
Registering Your Business
By registering your firm, you not only give it more legitimacy but also guarantee that you abide by tax and reporting regulations. Depending on the applicable law, this phase typically entails the following:
Choose a Business Structure
Decide which business structure is best for your online candle business. Typical choices include a corporation, partnership, limited liability business (LLC), or sole proprietorship. For more information about the registration procedures and legal ramifications of each structure, speak with a lawyer or business consultant.
Business Name Registration
File a business name registration form with the relevant government body. This phase makes sure that your company name is original and not in use elsewhere. Find out how to register a business name in your jurisdiction and what is needed.
Tax Registration
Ask the tax authority for an employer identification number (EIN) or tax identification number (TIN). This will help you meet your tax requirements and can be necessary for making wholesale purchases, hiring staff, or submitting tax returns.
Adhering to Labeling, Safety, and Taxation Regulations
For the growth and durability of your online candle business, compliance with labeling, safety, and tax rules is essential. Think about the following elements:
Product Labeling
Ensure that the labels on your candles comply with all applicable laws. Include details like the product's name, components, cautions, usage guidelines, and your company's contact details. To ensure correct labeling that adheres to local regulations, do some research.
Safety Standards
Put consumers' safety first by upholding safety requirements. This entails utilizing suitable wicks, making sure that the candle containers are appropriate, and performing the required safety testing. To guarantee compliance with changing requirements, keep up with safety recommendations.
Tax Compliance
Become familiar with the tax regulations that apply to your online candle business. Recognize your roles in the collection, reporting, and remittance of sales taxes. To guarantee correct compliance, get advice from a tax or accounting professional.
Frequently Asked Questions
What possible repercussions could there be if candles are sold online without the required business license?
If you sell candles online without the necessary business license, you may face fines, penalties, or even the closure of your company. It could harm your reputation and limit potential commercial options. To guarantee the legitimacy and long-term viability of your online candle business, it's critical to adhere to licensing standards.
Are there specific rules for candle labeling when they are purchased online?
Yes, there are rules governing how candles are labeled when being sold online. Even though these laws may differ from one jurisdiction to another, they normally demand key information like the product name, ingredients, warnings, and your company contact details to be printed on the labels of candles. To maintain compliance and give correct information to your customers, learn about and abide by the labeling regulations particular to your area.
Do I require permission to handle hazardous chemicals when I buy and sell candles online?
You could need permission to manufacture or handle hazardous items depending on the components and materials used in your candles. Candle manufacturing processes may have unique handling and storage needs for fragrances, dyes, or waxes.
If any licenses or certifications are required for handling these products properly, check the local laws. By adhering to these rules, you can guarantee the security of your clients and show that you value ethical business conduct.
To learn more on how to start your own candle-making business check out my Startup Documents here.
The information provided by CandleBusinessBoss.com ("The Site") is for general informational purposes only. All information on the Site is provided in good faith, however, we make no representation or warranty of any kind, express or implied, regarding the accuracy, adequacy, validity, reliability, availability, or completeness of any information on the Site. Under no circumstance shall we have any liability to you for any loss or damage of any kind incurred as a result of the use of the Site or Reliance on any information provided on the Site. Your use of the Site and your reliance on any information on the Site is solely at your own risk. This blog post is for educational purposes only and does not constitute legal advice. Please consult a legal expert to address your specific needs. Terms and Conditions.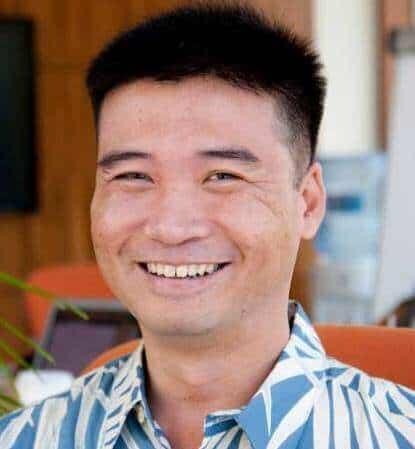 Meet Shawn Chun: Entrepreneur and Candle Business Fan.
I'm a happy individual who happens to be an entrepreneur. I have owned several types of businesses in my life from a coffee shop to an import and export business to an online review business plus a few more and now I create online candle business resources for those interested in starting new ventures. It's demanding work but I love it. I do it for those passionate about their business and their goals. That's why when I meet a candle business owner at a craft fair, farmers market, retail location or anywhere else I see myself. I know how hard the struggle is to obtain and retain clients, finding good employees all while trying to stay competitive. That's why I created Candle Business Boss: I want to help candle business owners like you build a thriving business that brings you endless joy and supports your ideal lifestyle.