Creating the ideal atmosphere is essential for any small candle establishment. It not only improves the overall customer experience but also creates a memorable and welcoming environment. Utilizing distinctive aromas and aesthetically appealing designs is essential to creating a captivating atmosphere.
To create the perfect ambiance for your small candle shop, you should begin with a diverse range of unique scents such as soothing lavender, exotic spices, and refreshing citrus, complemented by aesthetically pleasing designs available at our small business candle shop.
This article will discuss the significance of these elements and how they can be utilized effectively in your small candle store. By incorporating a variety of fragrances, you can elevate the ambiance of your store to an entirely new level, attracting consumers and leaving a lasting impression.
The Power of Unique Scents
The sense of smell is a strong influencer on human emotions and the recall of vivid memories. As the proprietor of a small candle business, you have the exceptional chance to tap into this force and develop an alluring environment that appeals to your clients. By providing a wide variety of distinctive fragrances, you provide your consumers with a world of options to explore and find their ideal olfactory match.
Calming lavender is one such smell that can turn your candle business into a tranquil and calm haven. Lavender's calming effects and associations with relaxation go back a long way. Customers looking for a moment of relief from their hectic lives may find it particularly alluring due to its delicate floral overtones, which can create a serene ambiance. Lavender is a well-liked option for anyone trying to create a peaceful atmosphere in their environment because it has been found to alleviate tension and encourage a sense of tranquility.
Exotic spices are at the other extreme of the olfactory spectrum and give an enticing sensory experience. They can take visitors to other regions and arouse a sense of adventure thanks to their interesting and inviting smells.
Spices like cinnamon, cardamom, and clove can give your candle store a deep and enticing smell while also fostering an exotic atmosphere. Customers looking for something distinctive and unforgettable may find this sensory experience very alluring.
Citrus scents are the ideal answer for individuals who yearn for a boost of vigor and a cool environment. Orange, lemon, and grapefruit, which have zingy overtones, can enliven the area and give your candle business a lively, upbeat feel.
These smells have a reviving effect, arousing the senses and producing a bright, energizing atmosphere. Citrus fragrances are a popular option for individuals wishing to create a stimulating and energizing ambiance because they are believed to improve mood and encourage a sense of freshness.
Your small candle business can have a lively and alluring atmosphere by carefully fusing these distinctive scents. Think about providing clients with a range of small choices and encouraging them to experiment and find their individual favorites.
Your comprehensive selection of smells will appeal to a wide range of preferences and make sure that each consumer finds their ideal olfactory match, whether they are drawn to the soothing allure of lavender, the exotic charm of spices, or the revitalizing burst of citrus. Your candle business will stand out from the competition and make a lasting impression on everyone who enters thanks to the power of aroma, which may help you create an immersive and unforgettable experience for your consumers.
Learn how to launch effectively your candle carving business by checking out this article here.
Aesthetically Pleasing Designs
The aesthetics of your candle shop are equally important to atmosphere creation as the sensation of smell. The overall look and feel create the atmosphere and communicate your brand's identity. The idea is to make sure that your designs resonate with the preferences of your target audience, whether your choice is for sophisticated classics or cutting-edge modern styles.
Elegant classics have a refined, ageless air about them. These patterns, delicate accents, and ornamental components are frequently found in these designs. They create a setting that appeals to clients who value a classic and elegant mood.
You can take your consumers back in time to a moment of timeless beauty and grace by using candle designs that perfectly capture the sense of elegance. Their senses will be captivated by the intricate patterns and the careful attention to detail in the design, which will produce a posh and welcoming atmosphere.
Contrarily, stylish modern designs satisfy the needs of clients looking for a chic and modern experience. These designs stand out for their clean lines, simple aesthetics, and attention to detail. They have a sense of cutting-edge fashion and a love of neat, uncluttered areas.
By using contemporary design features in your candle business, you can attract customers who enjoy the newest fashions with an inviting atmosphere. These designs' streamlined and sleek exteriors exude a feeling of creativity and freshness that draws customers interested in a contemporary and lively environment.
The secret to using visually appealing designs to create an inviting atmosphere is to make sure they complement your preferred aesthetic. Consistency is important whether you choose stylish new looks or gorgeous old ones. Your candle designs ought to flow naturally with the overall style and ambiance of your store. This coherence will create a visually appealing environment that enhances the scents you offer and gives your consumers a memorable experience.
When choosing and curating your designs, take into account the overall concept of your candle shop as well as the tastes of your target market. Pay close attention to the hues, materials, and shapes that most accurately convey the look you desire.
You can make your candle business a space that not only thrills the olfactory senses but also the eyes by carefully choosing and exhibiting candles that embody your chosen design style. Your store's aesthetic appeal will improve the atmosphere overall, making customers want to come back and leave a lasting impression.
While smells are essential for setting the mood, eye-catching designs are as crucial. Make sure your candle designs fit the tastes of your target market, whether you choose classy traditional patterns or hip current ones. You can create a memorable experience that enthralls your customers and distinguishes your small candle business from the competition by designing a visually appealing environment that goes well with the scents you offer.
Harmonizing Scents and Designs
It's essential to balance the fragrances and patterns in your small candle business so that your clients have a seamless and immersive experience if you want to create the ideal environment. Make sure that the scents you sell blend in well with your store's decor by thinking about how they will complement it.
For instance, if the design of your candle shop is sophisticated and classic, adding aromas like calming lavender can improve the air of refinement and serenity. Along with having a peaceful perfume, lavender also has gentle purple tones, which are mirrored in the candle's packaging and presentation.
By matching the aroma to the visual components, such as utilizing purple hues in your candle labels or including floral designs in your shop's decor, you can produce a seamless and immersive experience that appeals to clients looking for a chic and relaxing setting. The uniform color scheme and design language add to the overall mood and enhance your customers' sensory experience.
On the other hand, if your candle business adopts a contemporary and minimalistic design aesthetic, you might add energizing citrus aromas to give the area a boost of vitality. Clean lines, straightforward packaging, and brilliant accents can all be used to enhance the vibrant and energizing aroma of citrus fruits throughout your store.
You may create a fresh and colorful environment that complements the scents you offer by using minimalist design language and elegant candle containers with a burst of citrus-inspired color. Customers will enjoy a seamless and immersive ambiance thanks to the tasteful blending of smells and decorations, which will appeal to people who value a modern and vibrant environment.
You may create an atmosphere in your small candle shop that creates an impression on your clients by thoughtfully selecting the interaction between scents and designs. Choose smells and designs that are consistent with the idea and aesthetic you want to express.
The overall experience for your consumers will be improved by maintaining consistency throughout all sensory areas of your shop, whether it is the elegantly calming effect of lavender or the energizing freshness of citrus. Remember that your small candle business will stand out from the competition with a tasteful blend of aromas and patterns that creates an unforgettable and immersive atmosphere.
Engaging the Senses
More than just scents and patterns can be used to create the ideal environment in your candle shop. Consider involving all the senses in a seamless symphony that creates a lasting impression to significantly boost the consumer experience.
Sound is one area of ambiance that is frequently disregarded. The ambiance of your shop may be significantly impacted by the addition of relaxing background music. Choose music that enhances the atmosphere you want to create. Natural sounds or gentle melodies can promote relaxation and provide a calming atmosphere for clients to browse and unwind.
On the other side, choose uplifting rhythms that elevate the spirits and add a sense of liveliness if you want to fill your environment with energy and vigor. The correct music may heighten the senses and create a more engaging environment that appeals to your audience.
Another essential component that can influence the atmosphere of your candle shop is lighting. Try out various lighting sources and intensities to discover the ideal balance for your space. Customers are more likely to explore and linger in an environment with soft, warm lighting.
To add some drama and visual appeal, think about employing accent lights to draw attention to certain objects or regions. You may improve the atmosphere and make your store more inviting for clients by paying attention to the lighting in your establishment.
The sensory experience in your candle shop can be improved even further by involving the sense of touch. A tactile connection can be made through thoughtful displays that enable buyers to experience the various candle materials' textures. Showcase candles manufactured from various materials, such as soy, beeswax, or coconut wax, so that customers may feel the distinctive textures for themselves.
Presenting sample smells or participatory activities where guests may create unique candle blends will enhance the atmosphere and keep them interested. These tactile components not only deepen the sensory experience but also enable buyers to relate to your goods and brand on a more intimate level.
You can create a multi-dimensional atmosphere in your candle business that enthralls and delights your clients by taking into account all of the senses. A memorable and immersive experience can be created by appealing to the senses of the audience in several ways, such as playing carefully chosen music, using lighting to set the right mood, and including tactile components to encourage participation.
Keep in mind that setting the right mood is an art that demands close attention to detail and a thorough comprehension of the preferences of your target audience. Customers will be eager to return to your small candle business for more sensory delights if you establish an atmosphere that stands out from the competition by creating a sensory journey that engages all the senses.
Check out this to know some of the possible challenges you may encounter in starting your candle business and learn how to overcome them.
Frequently Asked Questions
What makes distinctive scents in a candle shop crucial for ambiance creation?
Since they can trigger particular emotions and improve the environment, distinctive scents are essential for ambiance creation in a candle shop. They appeal to our sense of smell, which has a strong connection to our memories and feelings.
A candle business may provide an engaging and unique experience for clients by providing a wide variety of aromas including calming lavender, exotic spices, and invigorating citrus, making their stay more delightful and memorable.
How might attractive designs enhance the atmosphere of a small candle shop?
The atmosphere of a small candle shop is greatly influenced by attractive designs. They create an atmosphere for customers and visually communicate the store's brand. Designs that are in line with the interests of the target audience, whether they are beautiful classics or fashionable modern trends, produce a unified and aesthetically pleasing environment.
Customers are lured to aesthetically appealing displays and packaging because it improves the overall experience, which increases the likelihood that they will interact with the candles and stay longer in the store.
How can the scents and designs of a small candle shop be balanced?
In a small candle shop, it's crucial to think about the overall aesthetic and theme to harmonize the scents and designs. Select aromas that go well with the visual components to create a seamless and immersive experience. For instance, if the store has a sophisticated classic concept, aromas like calming lavender can heighten the peaceful atmosphere, while the packaging and displays can have the same delicate and beautiful style.
Similar to this, contemporary designs can be combined with energizing citrus aromas, matching the images and aromas to produce a lively and fresh ambiance. A small candle business may produce a unified atmosphere that appeals to clients by thoughtfully arranging the interaction between scents and designs.
To learn more on how to start your own candle-making business check out my Startup Documents here.
The information provided by CandleBusinessBoss.com ("The Site") is for general informational purposes only. All information on the Site is provided in good faith, however, we make no representation or warranty of any kind, express or implied, regarding the accuracy, adequacy, validity, reliability, availability, or completeness of any information on the Site. Under no circumstance shall we have any liability to you for any loss or damage of any kind incurred as a result of the use of the Site or Reliance on any information provided on the Site. Your use of the Site and your reliance on any information on the Site is solely at your own risk. This blog post is for educational purposes only and does not constitute legal advice. Please consult a legal expert to address your specific needs. Terms and Conditions.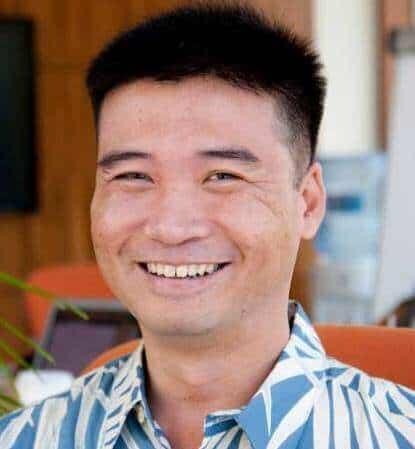 Meet Shawn Chun: Entrepreneur and Candle Business Fan.
I'm a happy individual who happens to be an entrepreneur. I have owned several types of businesses in my life from a coffee shop to an import and export business to an online review business plus a few more and now I create online candle business resources for those interested in starting new ventures. It's demanding work but I love it. I do it for those passionate about their business and their goals. That's why when I meet a candle business owner at a craft fair, farmers market, retail location or anywhere else I see myself. I know how hard the struggle is to obtain and retain clients, finding good employees all while trying to stay competitive. That's why I created Candle Business Boss: I want to help candle business owners like you build a thriving business that brings you endless joy and supports your ideal lifestyle.