In a world brimming with aromas and ambiance, the candle industry continues to flourish as a thriving market. To stand out and attract consumers in a crowded market, however, it is essential to implement a solid marketing strategy.
The most useful approach to promoting a candle business involves utilizing social media promotions, collaborating with influencers, employing targeted online advertisements, showcasing product variety, offering discounts, engaging customers through interactive content, and leveraging customer reviews for credibility.
This article will explore a variety of marketing strategies designed specifically for candle companies. We will discuss techniques that will illuminate your growth path.
Embrace the Power of Social Media
Social media platforms have completely changed how businesses today advertise their goods and communicate with their target market. Platforms like Instagram, Facebook, and Pinterest provide enormous chances for brand visibility and interaction for candle businesses.
It's crucial to provide visually engaging material that highlights the charm and beauty of your candles if you want to fully take advantage of social media's power. Spend money on professional photos and films that convey the essence of your goods and inspire demand. You can generate feelings and connect with potential clients by emphasizing various scents, candle designs, and their capacity to create a pleasant environment.
When it comes to social media marketing, consistency is crucial. Post content frequently that features your candles in various environments and emotions. To create a varied and interesting feed, experiment with different creative strategies like flat lays, lifestyle photos, or customer testimonials. To inform and entice your audience about the special features of your candles, use enticing and detailed captions.
Social media's capacity to promote a feeling of community and user-generated content is one of its most potent features. Asking your followers to share their candle-related experiences, tagging your company in their posts, and using branded hashtags will help you engage them more. This not only aids in naturally broadening your audience but also builds trust in and social proof for your business.
Utilize tools like Instagram Stories or Facebook Live to give behind-the-scenes looks at your candle-making process or advice on styling and caring for candles. These interactive features strengthen the relationship you have with your audience by humanizing your brand.
Collaborate with Influencers
Influencer marketing has become a hugely effective tactic for companies looking to contact their target audience credibly and genuinely in recent years. Working with influencers can be a game-changing opportunity for a candle company to exhibit its products to a larger audience.
Finding influencers whose followers fit your target market and whose followers share your company's values is essential before starting an influencer marketing campaign. Because their audience places a high value on their recommendations and endorsements, look for influencers who have a dedicated and engaged fan following.
By collaborating with influencers, you can take advantage of their reach and capitalize on the trust they've built with their audience. The influencer can display your candles in a way that connects with their audience through sponsored posts that are sincere and aesthetically pleasing. They may show off the atmosphere, scent, and overall experience that your candles give, inspiring genuine interest in your items among their fans.
Collaborations with influencers can take many different shapes, such as giveaways that the influencer supports or a customized discount code that gives their followers a special discount on your candles. These incentives motivate their followers to buy by inspiring exhilaration, a sense of urgency, and excitement.
You may drastically improve brand visibility and draw in new clients who might not have known about your candle company otherwise by utilizing the impact and reach of influencers. Influencers' credibility and authenticity contribute to the development of trust among their followers, which increases interest in and engagement with your company.
Check out this article to learn more about selling home-based candle business.
Leverage Targeted Online Advertisements
The method by which businesses contact their target customers has been transformed by online advertisements, which provide a highly targeted strategy that ensures maximum impact. Platforms like Google commercials and social media advertising tools provide candle businesses with a wealth of chances to make aesthetically appealing and persuasive commercials.
Making the most of internet advertising requires creating customized campaigns that take things like demographics, interests, and behavior into account. This enables you to specifically target the audience most likely to be interested in your candles with adverts. For instance, if your candles are eco-friendly, you can market them to those who are concerned about the environment or who have expressed an interest in sustainable living.
Be sure to emphasize the special qualities and advantages of your candles in your advertising. Focus on what makes your candles stand out from the competition, whether it's the use of eco-friendly materials, a lengthy burn period, or unique and alluring aromas. To generate interest in your items, combine persuasive language with eye-catching pictures.
To maximize your return on investment (ROI), it is crucial to regularly evaluate the growth of your advertisements. Keep tabs on important statistics including conversion rates, click-through rates, and cost per acquisition.
Make the appropriate changes to your campaigns based on this data, such as tweaking targeting criteria, experimenting with various ad creatives, or changing bidding methods. Your ability to get the most out of your advertising budget depends on how closely you monitor and optimize your adverts over time.
Showcase Product Variety
The ability to provide a wide variety of scents, designs, and sizes allows the candle industry to flourish by giving buyers a plethora of options. This type offers a sizable benefit that can be used to draw in a diverse group of clients.
Create visually beautiful product catalogs or specific pages on your website that promote your candle collection to present this range of options. To make it easier for clients to browse, group the candles according to themes, seasons, or moods. Finding candles that fit their particular preferences or the atmosphere they want to create in their environment is made simpler for them thanks to this categorization.
Think about providing sample or trial-sized candles so that clients can experience various scents before deciding to make a larger purchase. This tactic enables them to get a first-hand whiff of the fragrance and aids in their decision-making. As they explore the world of fragrances, it also fosters enthusiasm and expectation.
You may better serve your consumers' interests and preferences by offering a wide variety of options. While some people might be drawn to floral or fruity odors, others could choose earthy or woodsy ones. Customers are more likely to find their ideal candle if you emphasize the variety in your selection, which will increase their satisfaction and brand loyalty.
To keep the catalog interesting and new, keep your product selections updated frequently. To generate excitement and promote return visits to your store or website, introduce new scents, limited editions, or seasonal collections.
The candle industry benefits from having a huge selection of scents, patterns, and sizes. You can satisfy the wide range of customer tastes by exhibiting this variation in visually appealing catalogs or specific website areas, classifying candles based on themes or moods, and providing samples or trial-sized candles. This strategy raises the likelihood that buyers will discover the appropriate candle, promote contentment, and develop long-term brand loyalty.
Offer Discounts and Promotions
In the cutthroat candle market, everyone values a good offer. Regularly offering discounts, promotions, or other special deals can be a marketing tactic to draw in new clients and motivate current ones to make additional purchases.
Consider developing campaigns with a short window of opportunity to generate enthusiasm and urgency. This can entail running buy-one-get-one (BOGO) promotions or providing discounts on particular candles. Utilizing the idea of scarcity makes clients want to take advantage of the deal before it ends.
Another choice is to provide customers with candle packaging alternatives so they may mix and match candles. This allows customers to experiment with various scents and patterns while earning a discount for buying many items. Themeing bundles depending on seasons, events, or customer preferences can increase their allure and value.
Putting in place a loyalty program is another powerful strategy for encouraging recurrent purchases. Reward loyal customers with exclusive benefits like first access to new perfume releases, individualized shopping advice, or savings on subsequent purchases. This not only makes devoted customers feel appreciated but also motivates them to keep interacting with your brand.
Engage Customers through Interactive Content
Interactive content is a potent tool that can be used to engage and connect with your audience while also grabbing their attention. Including interactive features in your marketing plan can drastically improve your candle business.
Consider holding a candle and fragrance-related competitions, testing, or surveys. Customers have the chance to actively participate and demonstrate their expertise or preferences during these interactive events, which can create excitement and anticipation. You may increase customer interaction and generate awareness for your company by providing alluring incentives or prizes.
Encourage customers to share their candle-related experiences, tales, or even user-generated content that features your candles to further promote interaction. This can be accomplished by creating hashtags specifically for the purpose, hosting contests, or launching campaigns that invite clients to submit images or videos using your candles. You may engage customers and foster a sense of belonging by presenting their contributions on your website or social media channels.
Building solid relationships with your audience requires active conversation. You may demonstrate that you value customer feedback and are interested in their experiences by quickly responding to comments, emails, and reviews. You build trust and show your dedication to client satisfaction by attending to complaints, responding to inquiries, and showing gratitude for favorable remarks.
Harness the Power of Customer Reviews
Customer testimonials have a lot of clout as social evidence for your candle company. They help potential clients form a favorable opinion of your items' appeal and quality while also establishing your company's trustworthiness. A good way to use this influence is to encourage pleased consumers to submit reviews.
Encourage clients to share their opinions by asking for reviews on websites like Google, Yelp, or your own. Provide them with straightforward instructions and links to review platforms to make it simple for them to post evaluations. Thank them for their opinion and emphasize how crucial it is to the development of your company.
It's critical to prominently feature positive reviews on your website and social media channels. To reinforce the favorable view of your brand, display them in specific testimonial sections or as brief excerpts throughout your website. Social media posts that feature screenshots or quotations from pleased clients not only showcase their great experiences but also persuade others to think about your candles.
Consider adding a review system to your website so that visitors may rank and comment on particular candles. This helps decision-makers by letting potential customers read the thorough reviews and ratings of others. Positive evaluations help you discover customer preferences, spot popular smells or designs, and suggest areas in need of improvement. They also help you draw in new clients.
Responding to reviews—both positive and negative—shows that you care about keeping customers happy. Thank customers for their kind words, and respond to any issues brought up in bad reviews. This demonstrates your value for their feedback and commitment to enhancing both your offerings and the client experience.
Check out this article to get more strategies to thrive in the candle industry.
Frequently Asked Questions
How can I use social media to market my candle business?
Start by producing aesthetically engaging material that highlights the appeal and ambiance of your candles if you want to advertise your candle company on social media. Use crisp photos and videos, and interact with your viewers by including captions and narratives. Asking customers to share their experiences with your candles will promote user-generated content.
To reach a larger audience, team up with influencers in the lifestyle or home décor area. To gain more awareness, use pertinent hashtags, join candle-related discussions, and run targeted advertising. The secret to creating a powerful online presence on social media sites is consistency and honesty.
How can I stand out from the competition with my candle business?
Emphasize your candles' unique selling characteristics to set them apart. Think about providing a wide variety of smells and styles to suit various tastes. Use premium, sustainable ingredients, and be sure to highlight this in your marketing campaigns. Offer personalization possibilities for your candles, such as personalized labels or unique smell combinations.
Highlight any unique qualities, such as a long burn period, a clean burning recipe, or a limited number of partnerships with regional artists. Invest in eye-catching packaging that captures the essence of your brand. You may distinguish yourself in a crowded market by offering a memorable and distinctive experience.
How can I entice repeat business and foster consumer loyalty?
Delivering outstanding products and services is the first step in gaining customer loyalty. Make sure that the quality, fragrance, and burn time of your candles meet or surpass client expectations. Implement a program that rewards loyal customers with savings, exclusive deals, or early access to new releases. Engage with your audience by providing prompt, individualized responses to their questions, comments, and reviews.
Sending customized thank-you cards or unexpected presents along with purchases is a nice way to express gratitude. To continually enhance your products and client experience, constantly seek out and act upon customer feedback. You may create customer loyalty and promote repeat business by developing solid relationships and offering value beyond the original purchase.
To learn more on how to start your own candle-making business check out my Startup Documents here.
The information provided by CandleBusinessBoss.com ("The Site") is for general informational purposes only. All information on the Site is provided in good faith, however, we make no representation or warranty of any kind, express or implied, regarding the accuracy, adequacy, validity, reliability, availability, or completeness of any information on the Site. Under no circumstance shall we have any liability to you for any loss or damage of any kind incurred as a result of the use of the Site or Reliance on any information provided on the Site. Your use of the Site and your reliance on any information on the Site is solely at your own risk. This blog post is for educational purposes only and does not constitute legal advice. Please consult a legal expert to address your specific needs. Terms and Conditions.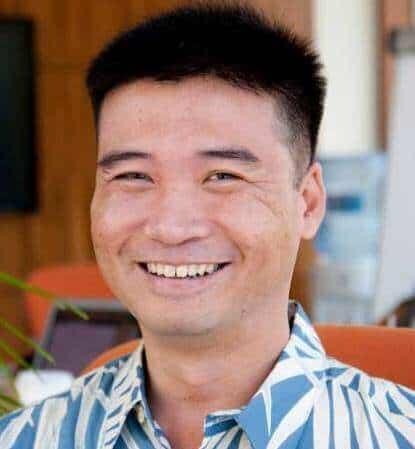 Meet Shawn Chun: Entrepreneur and Candle Business Fan.
I'm a happy individual who happens to be an entrepreneur. I have owned several types of businesses in my life from a coffee shop to an import and export business to an online review business plus a few more and now I create online candle business resources for those interested in starting new ventures. It's demanding work but I love it. I do it for those passionate about their business and their goals. That's why when I meet a candle business owner at a craft fair, farmers market, retail location or anywhere else I see myself. I know how hard the struggle is to obtain and retain clients, finding good employees all while trying to stay competitive. That's why I created Candle Business Boss: I want to help candle business owners like you build a thriving business that brings you endless joy and supports your ideal lifestyle.